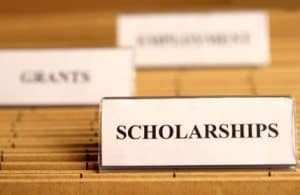 One of the founding principles of Aardvark Israel is a dedication to bring as many participants to Israel as possible. It is for that reason, we are committed to offering the best program for the best price! Even with our great price, we recognize that there are applicants still in need of additional assistance. The staff at Aardvark is available to help applicants identify and secure the necessary funds required to participate. In addition to the sources listed below, we encourage families who are in financial need to be in touch with us so that we may assist you in finding additional scholarship sources.
Masa is a project of the government of Israel and the Jewish Agency of Israel and provides financial assistance to participants on qualifying programs, such as Aardvark Israel, in the form of grants and scholarships. Most participants are eligible for an automatic grant of $1000 from Masa to be used towards the program tuition. Students from North America who will be 21 or older on the start date of the program are eligible to receive a minimum of $3000 towards the program tuition. Need-based scholarships are also available through Masa. To apply for the Masa grant, please click here. Please contact the Aardvark Israel staff with any questions you might have regarding Masa at [email protected].
Local Jewish Federations (North America) – Many local Jewish Federations have scholarship programs for trips to Israel. Contact your local federation and inquire about sources of funding from within the organization and ask the staff to also recommend other sources of funding available in your local community. We have listed below a partial list of Federations that grant Israel scholarships. If you do not find your community listed below, you may find the contact information for your local Jewish Federation by clicking here.
Keith Berman AACI Israel Scholarship – Aardvark Israel's co-founder and founding director, Keith Berman z"l, was a key figure in the world of Jewish Zionist Education dedicating his career to bringing young adults to Israel for meaningful long-term experiences and encouraging aliya. He tragically passed away in November 2014, leaving behind him a legacy of passion and commitment to Israel. The Keith Berman AACI Israel Scholarship Fund was established to enable young adults, ages 17-21, to study and volunteer in Israel in order to deepen their connection to Judaism and Zionism while also fostering personal growth through a long-term, educational program. Please click here for more information.
Personal Fundraising – Encourage friends, family, supporters of Israel, and anyone who will listen to help you raise funds towards your trip! There are several ways which are tax deductible in the USA for you to generate contributions towards your trip:
Plant Your Way To Israel – sponsored by the Jewish National Fund, you simply sell trees to be planted in Israel by JNF. 50% of the funds raised will be awarded to you towards your Israel program tuition. See http://support.jnf.org/pyw for more details or contact

[email protected]

or (212) 879-9305, ext. 263.
Be'chol Lashon – this organization promotes positive, pluralistic, multicultural expressions of Judaism that embrace ethnic, racial and cultural diversity within the Jewish people. They have established a scholarship fund to help enable Jewish students from around the world to participate in Aardvark Israel's exciting programs in Israel. Contributions may be earmarked specifically for individual students who will receive 90% of the funds raised. For more info, click here.
Synagogue – Many synagogues have scholarship funds to assist young members in participating in Israel programs. In addition, some Rabbis and Cantors have discretionary funds which they may award as they deem responsible. Call your family's synagogue and inquire what assistance may be available to you. Ask your Rabbi if s/he knows of other sources of possible funding.
Jewish / Hebrew Free Loan – Many communities have branches of the Jewish Free Loan Association (also known in some communities as Hebrew Free Loan). This organization offers interest free loans to qualified individuals. Locate a branch near you at http://www.freeloan.org/
Other Community Organizations – Other Jewish community organizations may have scholarships available or be able to assist you in identifying other sources of funding in your area. Contact the local JCC, Hebrew Free Loan Association, and other Jewish and Zionist Organizations (such as B'nai Brith, Federation of Jewish Men's Clubs, etc.)
Masa Website – Additional sources of scholarships that participants may qualify for are listed on the Masa website which you can find by clicking here.
The Amy Adina Schulman Scholarship Fund – Grants are awarded to applicants from the US and Canada who will spend time in Israel engaging in volunteer work or internships in progressive social action projects. Recipients must commit to educate and encourage their peers in their home communities to participate in similar social action. For more information see http://www.amyadinaschulmanfund.org/ or email [email protected].
The Benjamin A. Gilman International Scholarship Program – Grants are available for U.S. citizen undergraduate students of limited financial means to pursue academic studies abroad. For more information see http://www.iie.org/en/Programs/Gilman-Scholarship-Program.
College Scholarships – As an accredited university program, many "regular" college scholarships (for example, the Rotary Club), may also be applied to the Aardvark Israel Gap Year and Semester Programs. Talk to your high school guidance counselor and ask for his/her help in identifying scholarship sources that you may qualify for. Also, check out online college scholarship databases, by searching on the internet for "college scholarship." To get you started, here are a few of the search results you'll find:
http://apps.collegeboard.com/cbsearch_ss/welcome.jsp
Here is a partial list of Federations that grant Israel scholarships. If you do not find your community listed below, you may find the contact information for your local Jewish Federation by clicking here.
NJ     Jewish Federation of Northern New Jersey
OH    Jewish Federation of Columbus
Scholarships exclusively for Canadian students for study in Israe
Associated Hebrew Schools Scholarship Program
Post Secondary Judaic Studies
For study in approved schools and universities in Israel.
Contact: Anne Malc
Associated Hebrew Schools of Toronto
252 Finch Avenue West, Toronto M2R 1M9
416-494-7666
[email protected]
Amount: Please enquire
Deadline: March 31
Beth Tzedec Men's Club
To assist young men and women who are pursuing programs of higher education.
Open to all potential students regardless of their chosen program, synagogue or school affiliation.
Applications can be obtained from:
Beth Tzedec Synagogue
416-781-3511 or
[email protected]
Canadian Zionist Federation Scholarships
Various scholarships for study in Israel. Please inquire.
Contact: Florence Simon
Canadian Zionist Federation
5151 Cote St. Catherine, Suite 206,
Montreal H3W 1M6
514-739-7300x 3100
Amount: Varies
Deadline: Please inquire
Dennis Waldman Foundation for Jewish Education
For study in Israel. Essay and interviews are required.
Contact: Solursh Feldman and Partners
2 Sheppard Avenue East, Suite 1800,
Toronto M2N 6C1
Amount: Varies
Deadline: May 3
Jewish Free Loan Toronto
Contact: Michael Freedman ([email protected])
Sherman Campus, Lipa Green Centre for Jewish Community Services
4600 Bathurst Street, #340
Toronto, ON M2R 3V3
Tel: (416) 635-1217
Fax: (416) 635-8926
www.jewishfreeloan.ca
Amount: up to $5000
Max and Lena Sharp Foundation of Shaarei Shomayim Congregation
Towards a one year study program in Israel.
Contact: Shaarei Shomayim Congregation
470 Glencairn Avenue, Toronto M5N 1V8
www.shomayim.org
Amount: Please inquire
Deadline: Mid-April
Great opportunity for Aardvark Israel students:
Earn your undergraduate degree at the American Jewish University
Aardvark Israel participants can earn up to a year's worth of college credit to AJU.
Additionally, Aardvark Israel students qualify for $7,500/year in AJU scholarships.
Curious? Contact AJU at [email protected] or 310-440-1250for more info.
[contact-form-7 id="582″ title="Contact form 1″]
Addresses:
Aardvark Israel in Tel Aviv
39 Levinsky Street, 2nd Floor
Tel Aviv 66109
Aardvark Israel in Jerusalem
34 Yossi Ben Yoezer, Knisa Gimel
Jerusalem 93301
Email:
Phone Numbers:
USA: 1-877-634-0162
Canada: 1-888-824-6145
UK: 080-8234-3634
Panama: 507-836-5250
Australia: 03-9999-6521
Israel: 052-429-3681
Fax Numbers:
USA: 1-212-981-2494
Israel: 153-77-201-9328