EDUCATORS AND EDUCATIONAL CONSULTANTS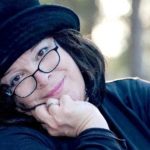 Dr. KJ Hannah Greenberg​ is eclectic. She's played oboe, participated in martial arts, learned basket weaving, and studied Middle Eastern dancing. What's more, she's a certified herbalist, and an AP College Board-authorized teacher of calculus. As a professor, mostly, she's taught critical and creative thinking by means of English, communications, philosophy, sociology, and psychology courses.  These days, more often than not, she's busy filling book contracts. Nearly three dozen of her novels, short story collections, poetry collections, and essay collections have been published by small presses in North America, in Europe, and in Israel. Mostly, Dr. G. writes about Judaism, parenting, imaginary hedgehogs, and star faring, polycephalic, gelatinous wildebeests.
---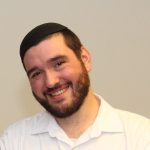 Rabbi Joshua Gerstein originally from Lancaster, Pennsylvania, made Aliyah in 2007. He received his semichah from Rabbi Shlomo Kassin of the Midrash Sephardi of Jerusalem, as well as from Rabbi Aharon Ziegler of Kollel Agudat Achim. Rabbi Gerstein holds a bachelor's degree in psychology from Touro College and a master's degree in Jewish education from the Hebrew University of Jerusalem. Since moving to Israel, he has served as the assistant Rabbi of Beit Knesset Chazon Yechezkel- the Young Israel of the Old City and has taught Halacha and Jewish Thought in yeshivot and gap year programs for North American youth. In addition, he served as a non-commissioned officer in the I.D.F. Rabbinate, where he was responsible for religious services and Jewish identity programming. He now holds the rank of Lieutenant in the I.D.F. reserves where he serves as the Rabbi for the 498th "Dawn" Search and Rescue battalion of the Homefront Command. Rabbi Gerstein lives in Jerusalem with his wife and family.
---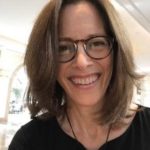 Sheryl GiffisSheryl combines her passion for writing and psychology in her work as a writing instructor, life story coach and journal therapist. She received her BA in Rhetoric from UC Berkeley and MA in Psychology from AULA. She's also a certified career coach and Journal to the Self writing group facilitator. Sheryl credits her years working in the entertainment industry in script development and feature film production with her ability to help students become better storytellers through the use of images, mythic metaphors, and visual composition/storyboarding. Sheryl's a recent olah hadasha from Los Angeles.
---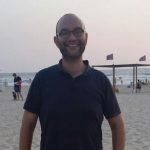 Matthew Lipman has been working in Israel education for over 15 years. He has taught Judaic Studies at Jewish Day Schools in North America and led many innovative programs at those schools. He has written high-tech educational materials for U.S. public schools and the IDF and directed the multimedia development of an online Jewish day school. In addition to his teaching work at several gap year programs in Israel, he has trained Day School leaders in North America to create meaningful Israel education programs. Matthew has a B.A. in Politics and History from the University of Liverpool and holds a master's degree in Jewish Education from the Hebrew University. He lives with his family in Modi'in.
---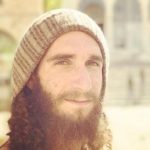 Liad Braude was born in Johannesburg, South Africa. He subsequently moved to San Diego, California where he spent most of his formative years. Braude received a bachelor's degree in Political Science from the University of California in Santa Barbara. He then went on to spend over a year living and working in countries throughout Asia and South America. During that time, he studied the spiritual faiths of the various regions he visited as well as worked in close proximity with the Jewish community in each location. In 2016, Braude moved to Jerusalem where he furthered his education in the fields of rabbinic studies and Jewish education. He received his master's degree in Jewish Education from the Melton Center at the Hebrew University of Jerusalem. Braude has been teaching in gap year programs throughout Israel for the past three years and currently lives in Efrat with his wife Dinah Tiferes.
---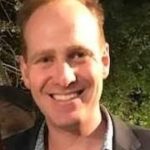 Ezra Schwartz obtained a B.Sc. in computer science at York University in Toronto, Canada, where he grew up. After graduating, Ezra made Aliyah and enrolled in an M.A. in political science at the Hebrew University of Jerusalem. Ezra is a writer, having written on Arabic political thought and on the 19th century Islamic reformer Muhammad Aduh. Throughout his time at Hebrew University, Ezra participated in many department seminars and presented in various courses. Outside of University, Ezra has taught in various capacities, formally and informally and is also an occasional contributor to the Canadian Jewish News. In his free time, Ezra loves to play basketball.
---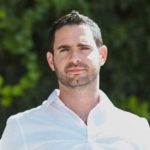 Shai Yosipov is an Israeli since birth; Shai came to Jerusalem from the hills of the Western Galilee in 2011 to study for his B.A in International Relations and Political Science and M.A in Conflict Management and Resolution at the Hebrew University. During this time, he worked for Mashav – Israel's Agency for International Aid and Cooperation, for a P.R company in Jerusalem and as a social coordinator for international students at the Hebrew University Rothberg International school. He is also a graduate of the prestigious "Rothchild Ambassador" program for social leadership in Israel. In 2016, he moved to Canada to work for the Canadian Friends of The Hebrew University and since returning he has been working for both the Jewish Agency and Keren Hayesod-UIA here in Jerusalem. Shai served as a combat Medic in the IDF and participated in a number of major operations. In his spare time, he enjoys sports, travelling, playing the guitar, hummus and heavy metal music. He is married to Sigal and very much loves everything about current affairs. Shai testifies that he never backs down from a good debate and loves being challenged by his students. "I know this country like the lyrics to all ACDC songs, so show me what you got and let's get to know what the heck is going on here".
---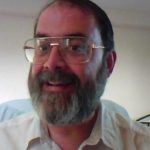 Kerry Zias has been a strategic business consultant and college instructor of business administration courses since 1990. He has taught courses and performed professional consulting work in the areas of marketing, management, business start-ups, entrepreneurship, real estate, sales psychology and performance, business communications, business law and political/governmental relations. Zias holds a Master of Business Administration in marketing from National University.
---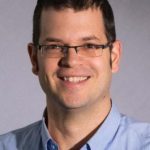 Dr. Shlomo Abramovich is a postdoctoral researcher in the Department of Middle East and Political Studies at Ariel University. He completed his PH.D in Jewish History at Bar Ilan University and from 2016-2019 was a research fellow with the Harris Center for Judaic Studies, University of Nebraska, Lincoln. His fields of research include changes and developments in Israeli Orthodoxy, society and politics in Religious Zionism, and military and society in Israel. Recent publications: "The Hesder Yeshivot as Agents of Social Change in Religious Zionism", Israel Studies, Accepted to publication (2020). "BDS, antisemitism and Israeli identity", in: Ari Kohen and Gerald Steinacher (eds.), Antisemitism Then and Now, Accepted to publication (2020). "The Will of the People' or 'The Will of the Rabbis' – Democracy and the Rabbis' Authority" Studies in Jewish Civilization, (2018). 
---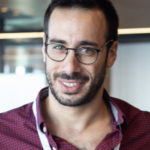 Eitan Glassman 31, a former Israeli Air Force Air Crew, founder of an AgTech startup company. Eitan was born and raised in Kibbutz Afikim by the Sea of Galilee and currently lives in Tel Aviv. Eitan holds a BA from Ben-Gurion University in Politics, Government and management. Eitan recently completed his MBA at the College of Management Academic Studies with honors.
---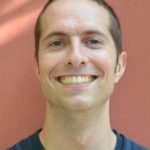 Elliot Vaisrub Glassenberg is an American-Canadian-Israeli Jewish educator-activist. Elliot teaches and advocates on topics relating to Jewish pluralism and inclusion, refugee rights, LGBTQ rights and human rights, and his educator-activist approach focuses on the application of Judaism for social change. Elliot is a senior educator at BINA: The Jewish Movement for Social Change and a leading activist for refugee rights in Israel. Elliot is co-chair of Right Now: Advocates for Asylum Seekers in Israel, a blogger for The Times of Israel, and has been published in Haaretz, The Jerusalem Post, The Jewish Week, and other publications. Elliot also recently served as Central Shaliach for the Kibbutz Movement in North America. A native of Chicago, Elliot currently lives in Jaffa and holds a B.A. from McGill University, and an M.A. in Jewish Education and an M.A. in Jewish Literature from the Jewish Theological Seminary.
---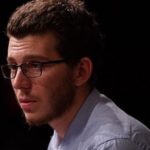 Yotam Gotal 
was born in Tel Aviv, Israel. Due to his father's job in the Ministry of Foreign Affairs, Yotam spent many years in Europe and Asia. Currently, he is the Dramaturg and Literary Advisor of the Khan Theatre in Jerusalem. Yotam is an alumnus of the MFA in theatre directing program at Tel Aviv University, and the Tel Aviv University Excellency in Acting Program (BA). During his military service, Yotam was a commander-teacher at the Israeli Military Intelligence Academy; he was named honorary graduate of the Academy's preparatory course. Honors include a letter of distinction from the America Israel Cultural Foundation and the Davidoff Honor award at Tel Aviv University. Acting credits include: The Bride and the Butterfly Catcher, Rhinoceros (Tel Aviv University Theatre); and Le Misanthrope (TMUNA Theatre). Yotam has recently directed Jean-Paul Sartre's La Putain respectueuse and Marguerite Duras' L'amante anglaise at the Tel Aviv University Theatre. He is currently working on a production of Brecht, and a performance piece about the life of Israeli poet Tirza Atar. He has also worked as a counselor in the Ministry of Foreign Affairs' Summer School Program for Israeli students travelling abroad.
---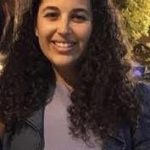 Sasha Gold grew up in London, England, and was very active in the FZY youth movement. She made Aliyah 7 years ago, and today lives in Tel Aviv. Sasha has a BA in English and MAs in Gender Studies and Organizational Behavior & Development. She has spent the last six years managing the international programs at BINA: The Jewish Movement for Social Change and today works as a freelance organizational consultant, educator and group facilitator. She is passionate about providing platforms for group dialogue and identity development.
---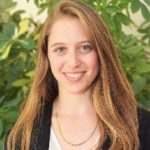 Noga Pfeffermann was born and raised in Israel.  Noga is an experienced Director, Educator, and Entrepreneur. She holds a B.A in Political Science and Communications from the Hebrew University and an MBA from the Mandel Social Leadership program at Ben Gurion University. Noga graduated and obtained both degrees with honors. Noga was a senior guide at the Israeli Civics and Democracy Center and was the elected representative at the Student Union Board of the Hebrew U.  Later, Noga worked as the director of special programs at the Israeli Consulate in New York and as a community manager at "Different Talk", a joint project of Google and the Lautman Foundation. She is the Co-Founder of "Young Politicians", a political training program for female students, lives in Tel-Aviv and is the proud "mom" of her puppy Luka.
---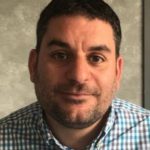 Moshe Levi is Aardvark Israel's Director of Education.  Moshe began his career in Jewish education straight after completing his military service in the IDF. In the past, Moshe worked with USY, both on summer programs and on gap year programs. He has extensive experience in Jewish and Israel education. For two years he served as a shaliach for the United Synagogue Youth in Minneapolis, Minnesota and he has worked with the Avi Chai Foundation and the Shalem Center on a variety of educational initiatives. Following his return to Israel from Minnesota, Moshe served as The Jewish Agency's coordinator of Youth Movement Shlichim. In the summer of 2017, Moshe finished his service of four years as the community Shaliach for the Greater MetroWest Jewish Federation in New Jersey, where he was the senior Shaliach and Israel education specialist. Most recently, Moshe joined the Aardvark educators' team and taught a class about the History of Zionism. Moshe has also worked with different Jewish summer camps in North America. Moshe was born in Israel and he grew up in Jerusalem. He served for three years as a medic in an infantry unit in the IDF and he holds an MA in Comparative Religion from the Hebrew University. Moshe looks forward to bringing his passion and knowledge of Israel and Jewish education to the Aardvark participants. Moshe currently lives in Tel Aviv.