Enjoying the Nature – JLM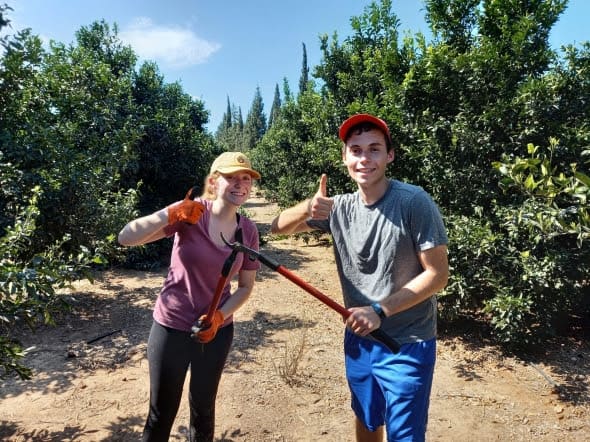 Now that we've come to the end of the holiday period, we are starting to settle into our new routine… as much as we can! With the warm sunny days and the cozy chilly nights, we have had an amazing time volunteering, and running diferent activities for our students. The news of the easing of the lockdown in the days ahead also brings renewed energy to all of us!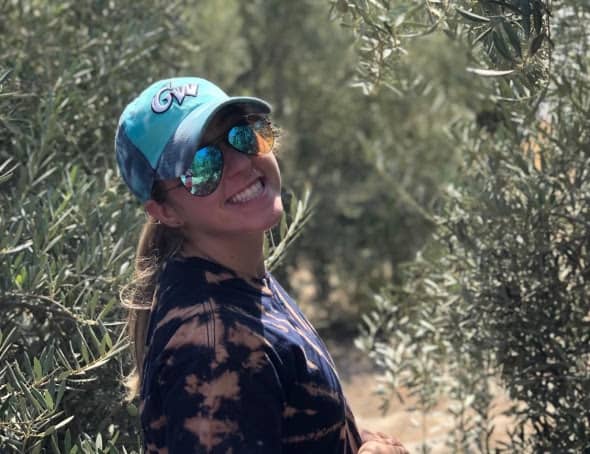 On Monday, a small group of students headed out into the desert to help a local farmer with the first harvest of the olive season. The students picked 550 pounds of olives! Tiffany Salzberg described the experience:
"For those of us still eagerly awaiting internship placements, Aardvark has provided us with alternate volunteering options. On Monday, we had the chance to go olive picking in Israel's abundant agriculture. Although I didn't quite know what this entailed, I signed up. I like olives and I enjoy being outside, so why not? I was optimistic. We arrived at the fields and it was hills of deserted land and trees as far as the eye could see, with a gas station to one side of course 🙂 The farmer warmly welcomed us and explained what we were doing and we eagerly got to work. While picking olives, we could see the factory where olive oil would later be made in the distance. For the first time I felt truly helpful and productive to the agriculture that this country values so greatly. This intimate farming experience and bonding time with the farmer who personally grew the trees, showed me the true connection Israelis have with their land. This positive experience in agriculture left me feeling fulfilled and excited for our next farming adventure!"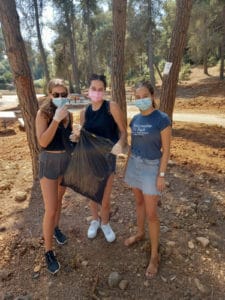 Our girls in Gan Sacher (Sacher Park)
Also on Monday, a group of students went down to the park where the students spend a lot of their time and helped organize and neaten the park while enjoying the beautiful nature it has to offer. Through the community clean up, we had the chance to make a difference for the environment and our neighbors!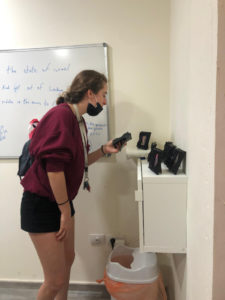 Mya Levin in the Escape Room
As part of our efforts to create opportunities for our students to get to know each other and work together, we built an escape room for them in the classrooms. Each apartment had a chance to come test their skills throughout the week. Through clues and riddles, the students navigated their way out!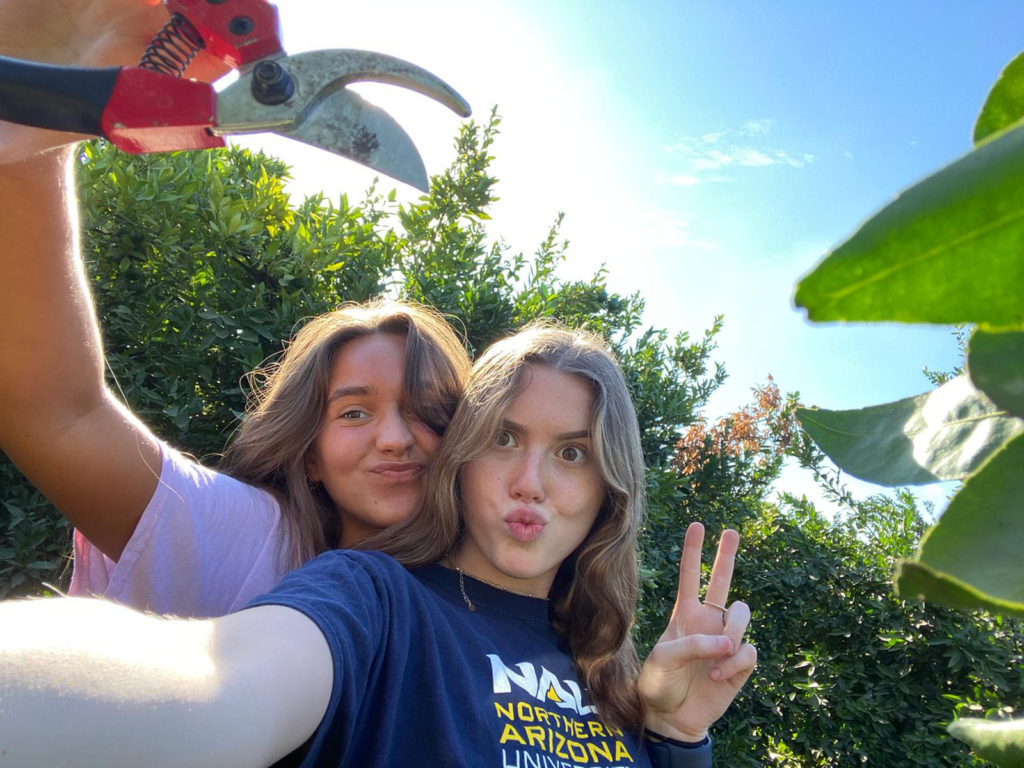 On Tuesday, we went out to volunteer picking clementines.  Lauren Breakstone described the experience:
"People sometimes associate volunteering with charity work. They create theoretical scenarios in their heads about how dreadful it is going to be… I can admit sometimes I am that person. We are teenagers on a gap year, just wanting to be outside, but considering lock-down, obviously our outside life style just looks different. Little did I know, I fell in love with being in nature, on farms, surrounded by fruit and sunshine. Helping farmers like we did this past Tuesday, was beyond rewarding. We heard about what Hashomer Hachdash does, and how meaningful it was to them, that a group of teen strangers were helping them. I am a person who believes the little things count. A few hours of cutting branches on these orange trees, cut weeks of work for these farmers. I grew up loving nature, but with corona and living in Arizona… it was too hot to hike or pretty much just be outside. I have come to Israel, and have fallen in love with mother nature once again. Aardvark told us we would have these trips to learn and fall in love with Israel's agriculture, and that is what is happening for me, I am appreciating G-d's creations each time I step outside.  Please help our planet. Volunteer, take a hike, start a garden, compost, eat an orange!"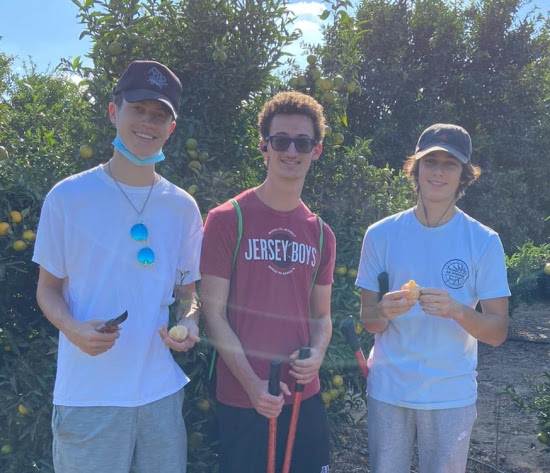 Internship in the Spotlight – Ethan Pope
"When choosing to sign up for a gap year program, one of the main reasons I chose Aardvark were the intensive internship opportunities. I had been waiting in anticipation to start my internship. Recently, our internship coordinator, Charlee, matched me with a company called Bridgify. It is a company that bridges the gap between travel agencies and lodging/activities. I will be working with them in their product and design team. I have only been working for a short time, but so far so good and I am eager to see what the future holds with them."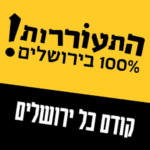 This week for Faces Of Israel, we heard from guest speaker, Adir Schwartz, who spoke about the Hitorerut organization. They are a political movement for the largest political party in Jerusalem. He spoke about of the importance of the youth in Jerusalem being an active part in the decision making, as they hold the ability to shape the future. It was a fascinating discussion and reminded our students of the need to be politically active (and to send in their absentee ballots!)
On Thursday, the Selah group traveled to Guy Erlich's unique farm for an exploration of the different plants used in biblical times. As the only farm in the world that produces the quantity and variety of these ancient ritualistic plants, we were all astonished by his amazing agricultural feat. Guy, a secular Jew, started this project because of his deep passion for the unique Balm of Gilead plant due to its rare history and medicinal benefits. On the farm we were able to take in the different scents used as incense in both the first and second Temples and in stories of the Torah while surrounded by the mesmerizing desert mountains and view of the dead sea. Guy's deep commitment to his work sent a heartwarming message of dedication towards the tradition and history of these plants in the holy land despite his level of religious observance reminding us that even during these difficult times, there are so many amazing people and stories to learn from in Israel.
With the restrictions being eased, next week we are going down south to Kibbutz Ketura, a gem in the middle of the desert only 30 minutes from Eilat (the southern most city in Israel).
Our counselor on call this weekend is Nitzan.
Shabbat Shalom,
Natali