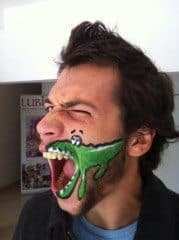 "Money makes the world go round" as the saying goes and that spirit can certainly be seen in Israel!  Consider these statistics: according to the IMD Global Competitiveness Yearbook 2014, Israel ranks 1st for business expenditure on R&D, 1st for cyber security, 1st for entrepreneurship, 2nd for total expenditure on R&D, 2nd for scientific research, 2nd for total expenditure on education and 3rd for information technology skills. Need we say more? Quite simply, there is no better place in the world to learn and get a taste of entrepreneurship than in Israel.
The Entrepreneurship add-on is filled with enrichment activities, workshops, seminars, guest speakers, and field trips reflecting the "Start-Up Nation." Participants learn the ins and outs of what it takes to start a business, run a business, and succeed in the business world. The add-on includes an intensive educational and practical program that is designed to expose participants to the field of entrepreneurship which is the meeting place between business and creativity.
When?
both Semesters in Tel Aviv, September to January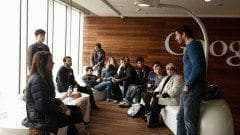 Workshops/Tours/Lectures may include:
o   Practical Business Project- working with a business consultant you will have the opportunity to come up with a business plan, pitch an idea, set milestones, raise money, and put on an event (sort of like an episode of Donald Trump's The Apprentice).
o   Non Verbal Communication Workshop
o   The Art of Persuasion Workshop
o   Google Israel
o   The HIVE
o   Women in Hi-Tech
o   Social Media and Apps Development
o   Israel Wine Industry
o   The Israeli Economy and the Birth of Start-up Nation
o   Diamond Exchange – A staple in Israeli Trade Industry worldwide
o   Facebook Israel
o   Fashion Industry
o   Running a Restaurant
o   Tel Aviv Nightlife – Meet local owners of bars and restaurants
o   Aardvark behind the scenes
o   Star TAU – Tel Aviv University entrepreneurship club