Getting to know Israel – TLV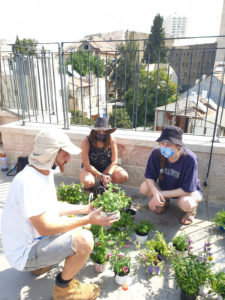 This week we got some fresh air walking the streets of Jerusalem and seeing new faces.
We went on a Graffiti Tour in the Nachlaot neighbourhood in Jerusalem and learned about the city's fabulous street art. Through art, we learned more about the political situation in the country and the different opinions held by people in this diverse city.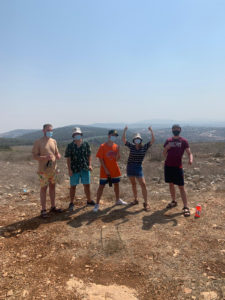 We travelled just outside of Jerusalem to do the hike called Sataf. We learned about the ancient Arab villages that once existed in this area and their ingenuity in accessing the natural water flow. We made our way to a pool of water that was built many years ago to collect the flowing water and crawled through a tunnel to the other side. The weather was beautiful and we enjoyed walking through nature and experiencing the beauty that is Israel. We learned about the different trees and plants in Israel and what wild fruits are safe to eat.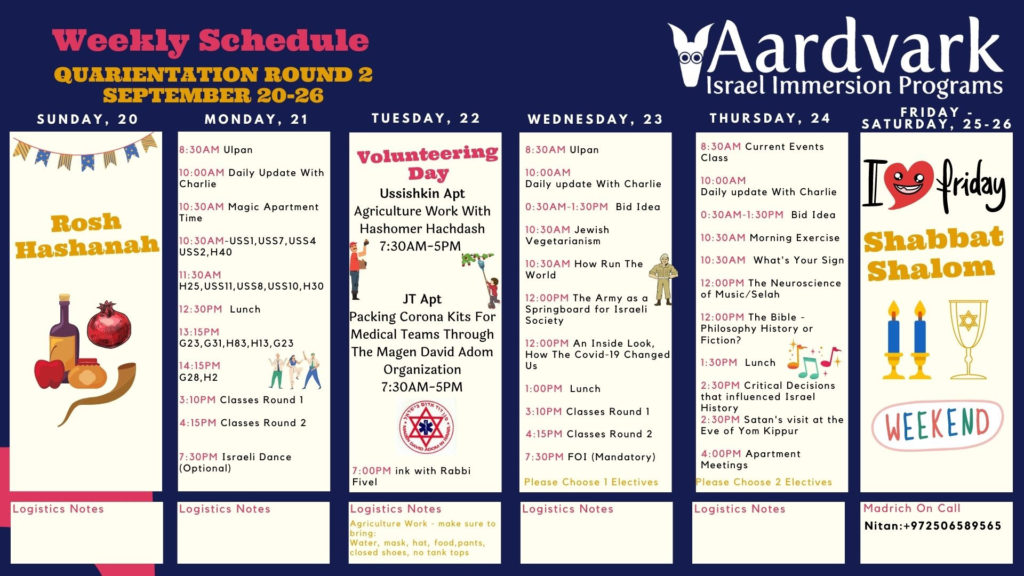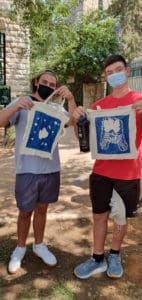 This week we focused on getting to know the neighborhood, but also on getting to know each other! on Monday night every apartment got a chocolate fondue kit, along with 36 questions that make you "fall in love" with your roommates. In addition, on Thursday Tiyul, we had a speed dating activity in which people got to listen and share about themselves and others.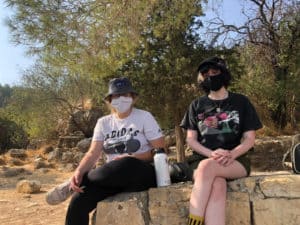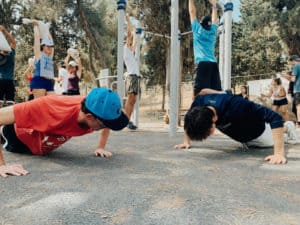 (while exercising, masks are not required)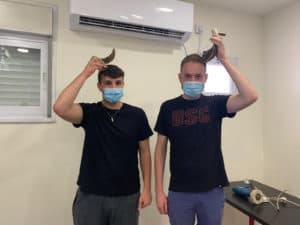 This week we also had different Chugim (workshops) on offer.
Students got to choose between Yoga-HITT, Shofar Making, Art in the sun and Pre-Army workout.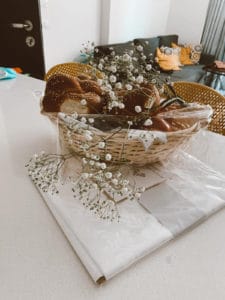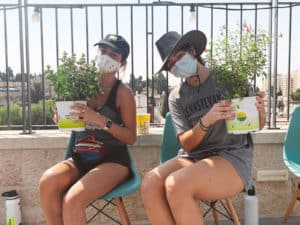 Each apartment recieved a kit with the traditinal "Simanim" of Rosh Hashana to make their holiday a little extra special.
Next week are going to do some agricultural work with Hashomer Hadash, we will have sessions online as well as in person (according to guidelines) and we are starting Academic classes.
Shabbat Shalom and Shana Tova,
Natali