Getting to know Israel – TLV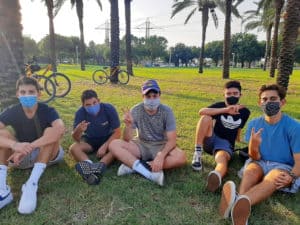 On Tuesday morning, quarantine ended and almost everyone chose to go and see the sunrise at the beach. Excited to step outside for the first time, students woke up at 5:30 to join their Madrichim and walk to the beach together. Everyone met again later that morning for a safety talk and a community meeting. After a delicious food tour at the Carmel Market, students had some time to relax and explore the city. Right before sunset we all went on a bike ride along the Tel Aviv coast, all the way from Florentine to Park Hayarkon.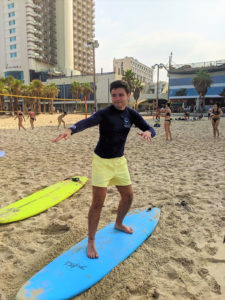 This week we focused on getting to know the neighborhood, but also on getting to know each other! on Monday night every apartment received a chocolate fondue kit, along with 36 questions that make you "fall in love" with your roommates. In addition, on Thursday Tiyul, we had a speed dating activity in which people got to listen and share about themselves and others.
Next week are going to do some agricultural work with Hashomer Hadash, we will have sessions online as well as in person (according to guidelines) and we are starting Academic classes!
Below is next week's schedule: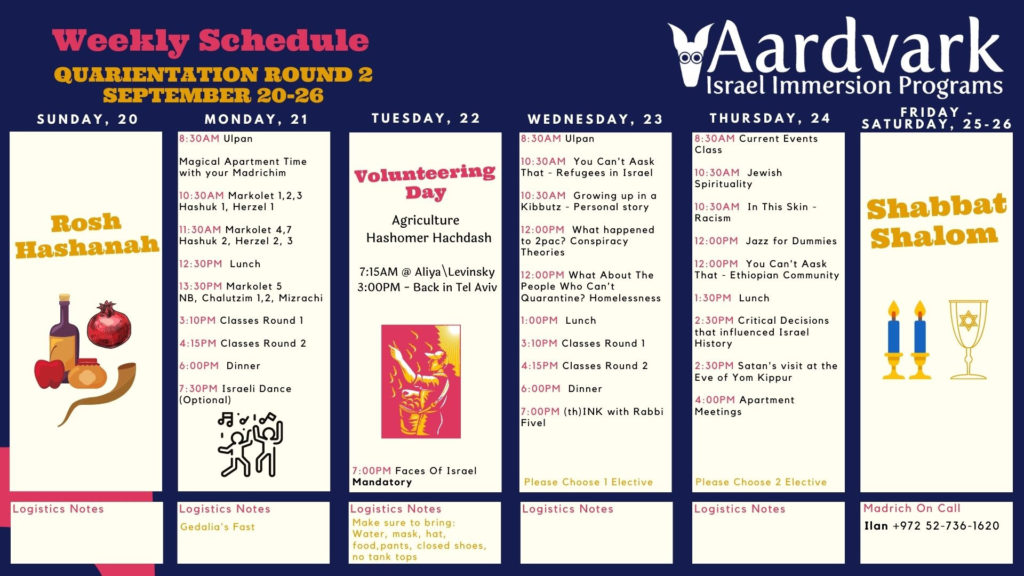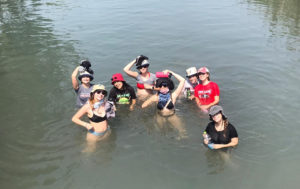 (masks are not required while hiking)
On Wednesday we drove up north for a water-hike in Nachal Hakibbutzim. It was great seeing everyone jumping in and exploring a different part of Israel, outside of the city and into nature.
We continued to Mount Barkan lookout, and learned about the Biblical Israeli Kings, the legacy they left behind them, and the connection to where we were standing. We finished with an activity led by the Madrichim, which was all about getting to know each other as well as sharing and talking about the individual experience of the past few weeks.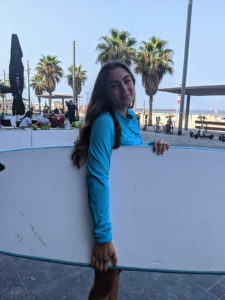 Thursday was all about Tel Aviv. The day started with a surfing lesson, followed by "Chugim" such as Yoga, Shofar Making, Sustainable Wooden Necklace Making, and Juggling.
We finished the day with an interactive Graffitti tour and workshop in which everyone made their own painting or T-shirt.
Before heading into the weekend, each Madrich and Madricha had a group meeting to wrap up the week and talk about Rosh Hashana and the following few weeks.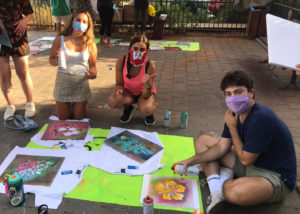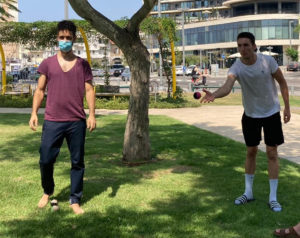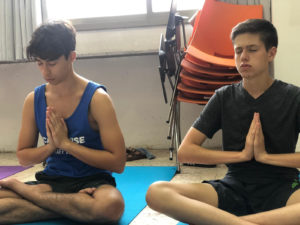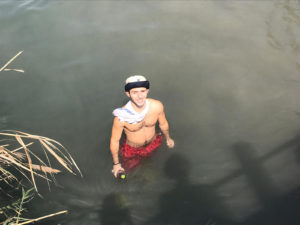 This weekend the students are going to go through a special experience, Rosh Hashana in Israel. Some have experienced it before and for some it will be the first time. However, this year it's extra special since they will celebrate it with their new Aardvark family. Each apartment will recieve a kit with the traditinal "Simanim" of Rosh Hashana.
Shabbat Shalom and Shana Tova,
Etai