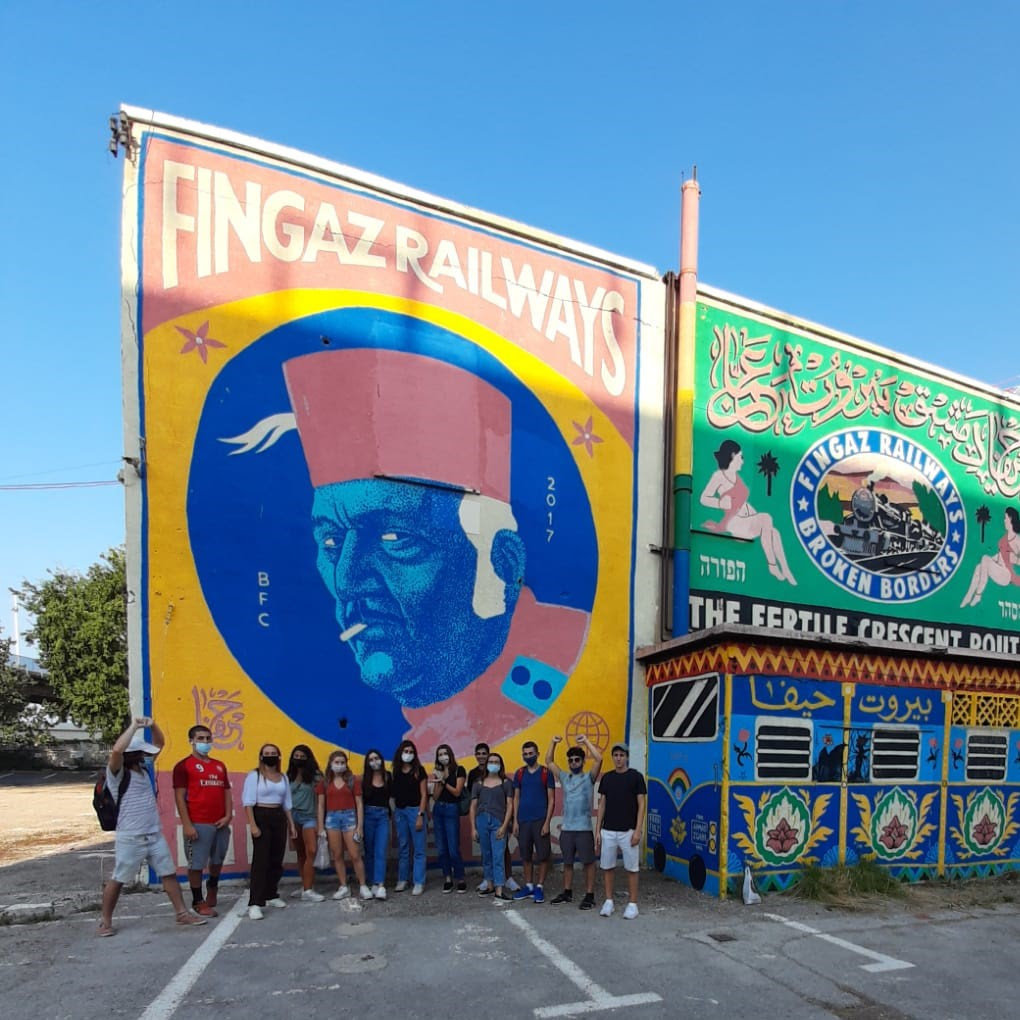 Another jam-packed week has passed here in Tel Aviv. We hiked and we traveled, we participated in classes, chugim, internships, and much more.
This week for Faces of Israel, we had a conversation about the Russian community in Israel. On Sunday night, the Madrichim ran an activity about "what makes a culture," how do we observe and learn about different cultures with respect and in an accurate manner? On Wednesday, we heard from Vadim Blumin, an Israeli of Russian descent who is a researcher in culture studies.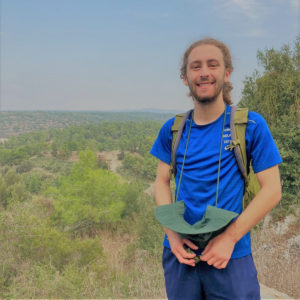 Carmel Hike
On Tuesday, half of the community spent the day hiking in Ofer Forest, which is located in the heart of the Carmel mountain range.
The perfect weather allowed everyone to enjoy the break from the city. The students had a chance to explore an ancient cave, get a great view of the entire Carmel range, and try some olive leaf tea.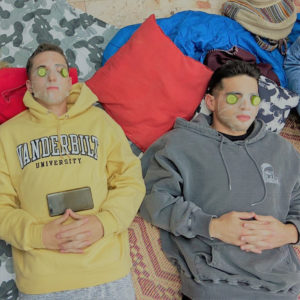 Slumber Party
Monday night was all about self-care. Students came by the Moadon (community room) to enjoy hot chocolate, face masks, manicures, and a movie. The Madrichim set up this "spa" experience as an opportunity to slow down and have an evening dedicated to quality time together as a group while taking care of ourselves as individuals.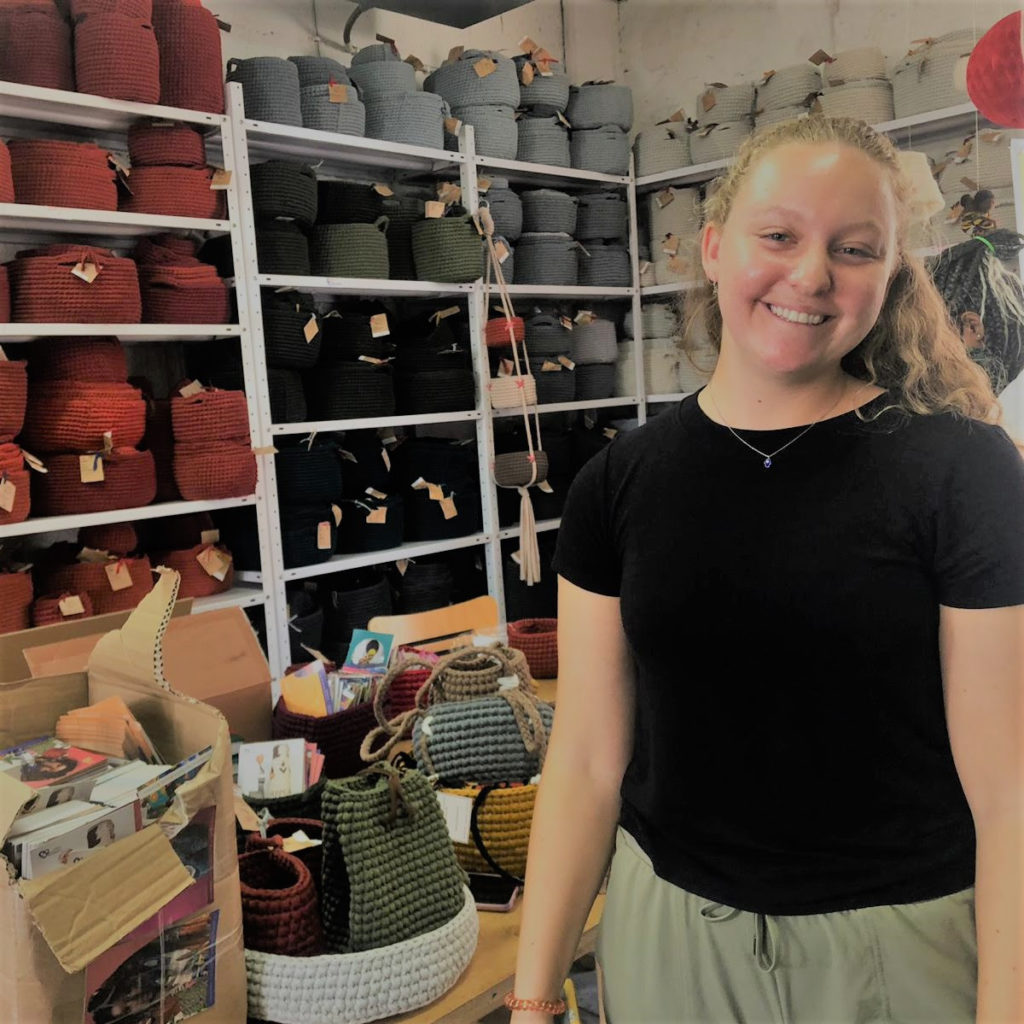 Internship in the Spotlight with Rebecca Pearl
"My name is Rebecca Pearl, and this semester I am interning at Kuchinate African Women's Collective. Kuchinate is a collective of African asylum-seeking women based in Tel Aviv who create and sell crocheted/African textile products and host events such as crochet lessons and Eritrean coffee ceremonies. With their refugee status, it is ​extremely​ difficult for the women to access basic services– services which most of us may take for granted. This includes health care, housing, education, vocational training, and employment. Kuchinate empowers its women economically by providing them with employment; psychosocially by maintaining a supportive, communal community; and educationally by offering classes in subjects such as English and sewing.
I work under their marketing director on Kuchinate's website and social media, and I also get to help in the studio with assorted projects, like designing holiday-themed packages to sell in stores and online. Although I enjoy my work within the marketing department, my favorite part of working at Kuchinate is interacting with the women of the collective. They have proven that out of immense hardship may come beauty, and I admire their resilience and strength. Kuchinate is an organization of massive importance that is doing great things, and I am so honored and excited to be able to work with them this semester!"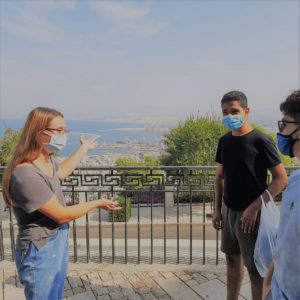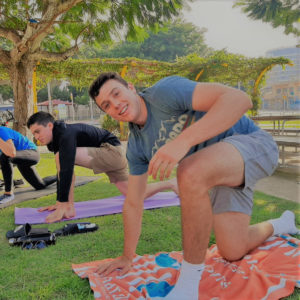 Sunday Yoga at Elifelet Park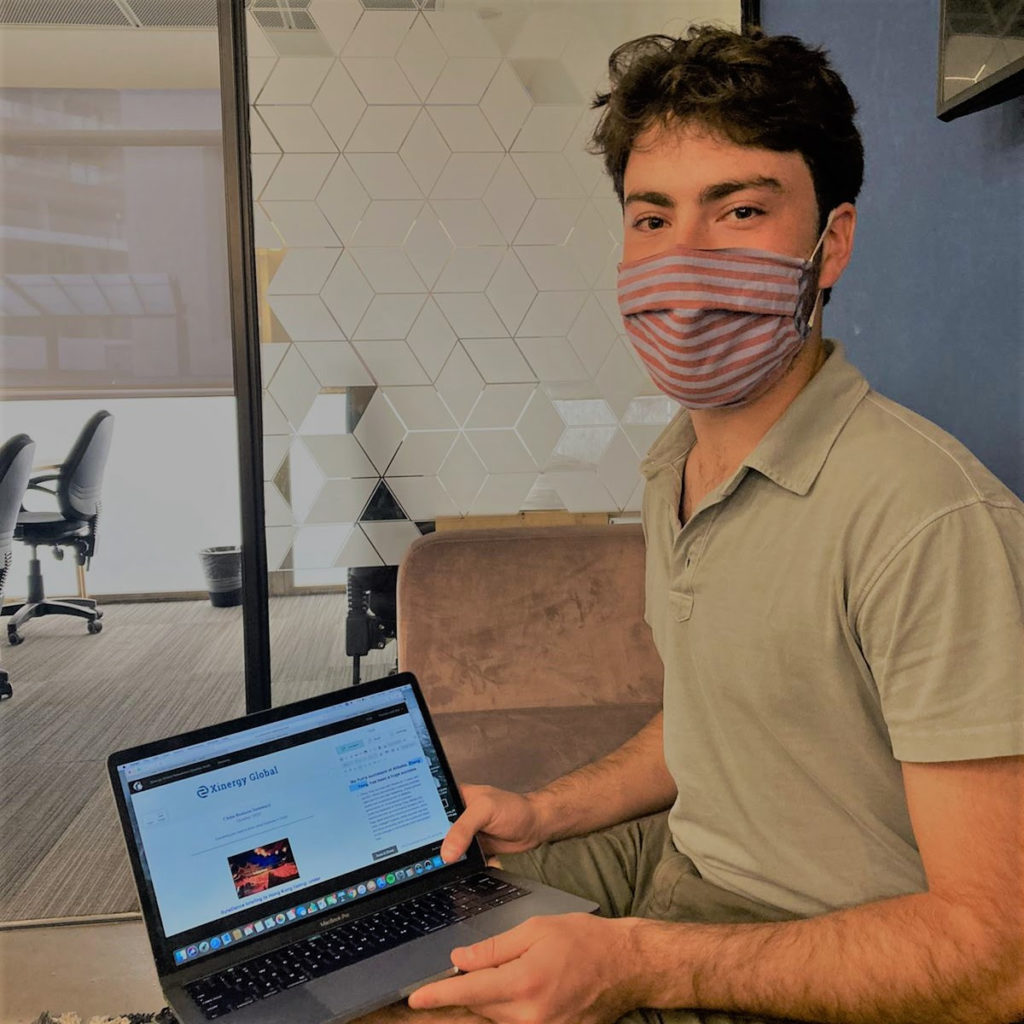 Internship In the Spotlight with Jack Fuchs
"I am fortunate to have the opportunity to intern at an Israeli-Chinese company called Xinergy Global. Xinergy is a consulting firm that specializes in aiding western companies, primarily Israeli, in global expansion to the Chinese market. The company is young, birthed in 2016, and comprised of passionate employees and a dynamic executive. We work in a lively office atmosphere about 15 minutes on the public transport from my apartment in Florentine. Fortunately, I don't have to navigate the bus routes and impatient bus drivers by myself because I am interning alongside my good friend and fellow Duke Blue Devil Ethan Brous. Together, Ethan and I have written the monthly newsletter, providing an update on the Chinese market to our clients; researched and created a briefing on the potential for Xinergy to expand to financial services, such as investment banking, in the near future; and specific industry research for new clients. Overall, my experience at Xinergy has been extremely positive. I am deeply appreciative for the workforce experience and lessons I am gaining every day. I am excited to both help this up-and-coming company improve and watch its growth in the coming years."
Below is next week's schedule: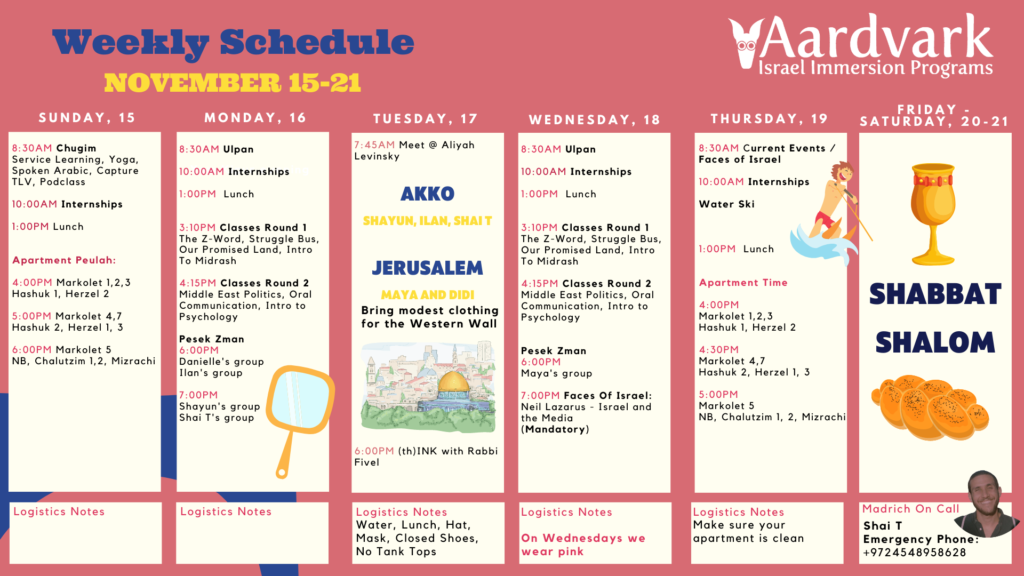 Next week we will be visiting Jerusalem and Akko, and we will be learning about Israel and the media, as well as the Ethiopian holiday "Sigd" which is celebrated on Sunday.
Our Madricha on call this weekend is Shayun.
Shabbat Shalom,
Etai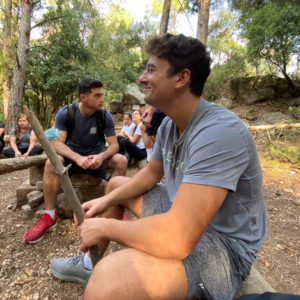 Getting some fresh air on Ofer Mountain