New Places And New Cultures – TLV
We had a great week here in Tel Aviv. On Monday we started having many of our classes in person, following the regulations and guidelines. Besides Ulpan and classes, we also engaged in discussions about politics and god, and we participated in a gardening activity.
For our Tuesday Tiyul, half of the community drove up to Haifa to learn about and meet people of different religions who live there, while the other half went on a hike on Toof Mountain, which is an extinct volcano. Next week, we will switch locations, so everyone can enjoy both of these great experiences.
Caleb Stutman-Shaw wrote about his trip to Haifa:
"On Tuesday, November 3, the students of Aardvark Israel were able to escape some of our rightful electoral tension with a lovely trip up the coast to Haifa. The second of our program-wide trips out of Tel Aviv, we had the opportunity to immerse ourselves in cultures very different from our own, visiting holy spaces of three religions. We began at the Ahmadiyya Shaykh Mahmud Mosque, where we heard from Bushra, the vice-president of the community's women's group, about the history of the Mosque and the Ahmedi sect of Islam. She gave very valuable insight about the beauty of Jihad, women's rights within Islam, and the religion's core values. Our group then took a quick bus ride over to the Baha'i Gardens, my favorite view in Israel. Looking out over a fence, we took in the exquisite gardens, replete with palms, flowers, and trimmed hedges. At the base of garden lies a large golden dome where the bones of the Báb, a central figure in the Baha'i faith, lie. Our next stop was the Stella Maris Church. Upon entering the sanctuary, we were struck immediately by the gorgeous stained glass windows and painted domed ceiling. At the front of the chapel lay the mouth of a cave where Jesus was said to have rested with Mary on a journey from Nazareth. Israel consistently offers such incredible opportunities to stand inside history. After a quick hike down Mount Carmel to a beautiful overlook of the ocean, we were released into the city for lunch. I would be remiss if I did not take this opportunity to plug Michelle Falafel, where you should absolutely go if you ever find yourself in need of a DELICIOUS meal in Haifa. Lastly, our guide brought us to see a beautiful wall of street art painted by the Broken Fingaz group, where we met back up with the bus and headed out. As I sit on the bus back to Tel Aviv and my political anxiety settles back in, I remain enormously grateful for the opportunity to visit such a beautiful city. I hope to be back soon to take the rest of it in.
P.S. It's raining??!!! Who knew that was a thing that happened here?"
Toof Volcano Hike
The group that didn't visit Haifa this week went on a beautiful hike on Toof Mountain which is located in the Israeli Carmel region. Except for the great weather and the stunning scenery, the highlight of the day was making fire the old-school way, and preparing sweet tea to enjoy together in nature.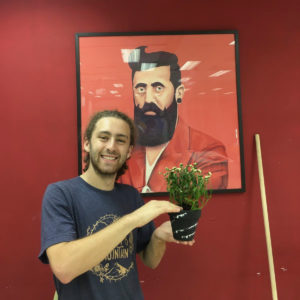 Plants and Pots
On Monday night, students were able to express their inner artist by designing and painting their own clay pot. After they decided what their pot would look like, they had soil and plants to put in.
Almost every apartment has a new decorative addition which they now get to nurture.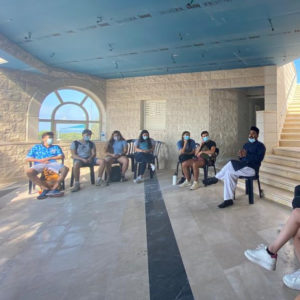 Hearing from the Ahmedi Imam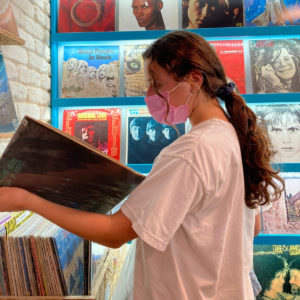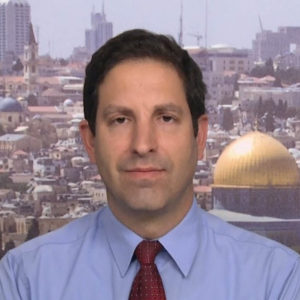 Faces Of Israel with Gil Hoffman
On Wednesday night, as the results of the US elections rolled in, we had a perfectly timed conversation with Gil Hoffman, chief political correspondent and analyst for The Jerusalem Post. He is well-connected to Israeli and Palestinian leaders, and has interviewed every major figure across the Israeli political spectrum. Gil spoke about the implications the US elections have on Israel's politics, and the relationship between the two countries.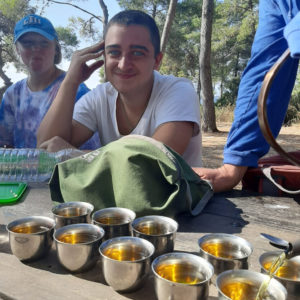 Enjoying hot tea in nature
th(INK)! with Rabbi Fivel
Once a week, students have the chance to opt-in to an open conversation with Rabbi Fivel. Each week different themes come up, and students can challenge their beliefs and enrich their relationship to Judaism. It's a great opportunity to explore more aspects of our individual Jewish identities.
Andrew Bank shares his thoughts on the last session:
"This Wednesday evening, a group of Aardvark students, including myself, sat down with Rabbi Fivel to analyze a short excerpt from the Torah and think about how it relates to our day-to-day lives, our understanding of morality, and what it means to be a social justice warrior. In the story, God confronts Abraham with a plan to destroy the cities of Sodom and Gomorrah, two cities that are filled with crime, evil, and sexual immorality. After hearing God's plan, Abraham stands up to God, defending the innocent and righteous few, who will get wiped away along with the evil. Eventually, God agrees to save the entire city if Abraham can find 10 good people. Abraham's message to God in this story challenges us to think about whether the good of a few individuals can make up for the evil of the majority. Ultimately, this story teaches us about the obligation each individual has to fight for justice in their own community in the face of an overwhelming majority of evil and immorality."
Below is next week's schedule:
Our Madrich on call this weekend is Ilan.
Shabbat Shalom,
Etai