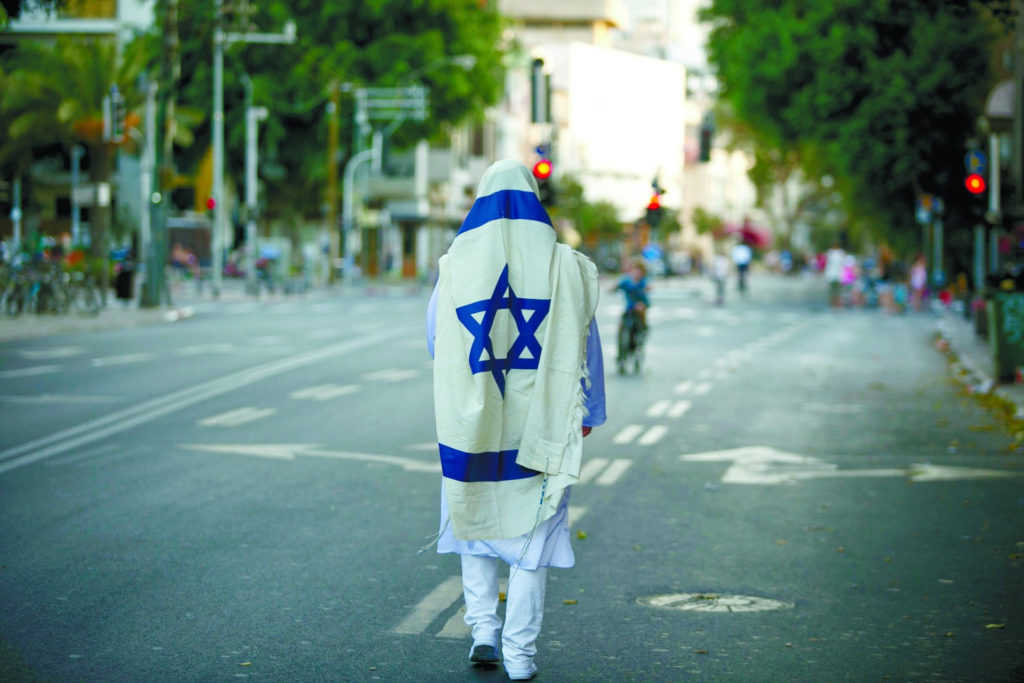 This week the whole Jewish world celebrated Yom Kippur. Here in Tel Aviv, everyone found different ways to connect to this special day. Various services were scattered around the neighborhood out in the open, and the Shofar was blown at different spots in Florentine, so everyone could hear it. For the entire day, no vehicles are driving on the roads and instead people were walking and bicycling in the streets.
"I had such a meaningful experience celebrating Yom Kippur in Israel. My friends and I spent the day outdoors reflecting on the new year. It felt surreal to be celebrating such an important holiday in the Jewish homeland of Israel. I have met such an amazing group of people here and I can't wait to continue to explore more of this beautiful country with them."
-Lila Hoffman-Byer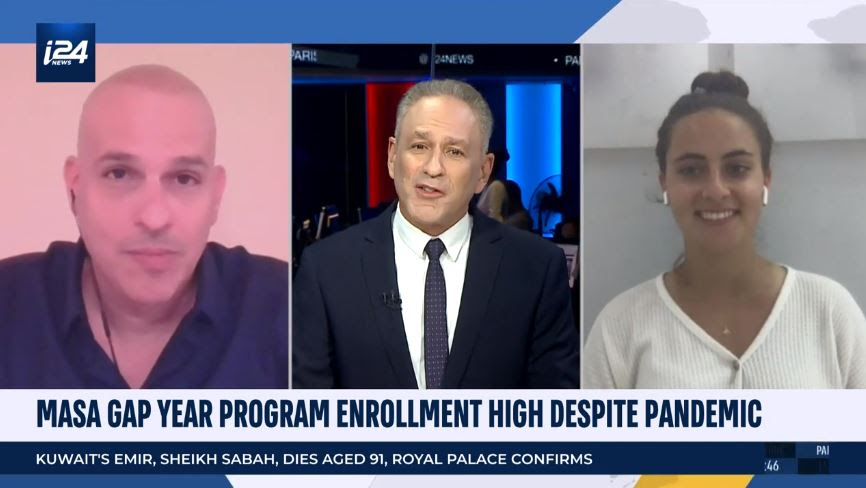 On Tuesday, our very own Sophie Goldberg was interviewed by i24 News alongside the CEO of Masa, Ofer Gutman. Sophie spoke beautifully about her experience in Israel thus far and we invite you to watch the full interview.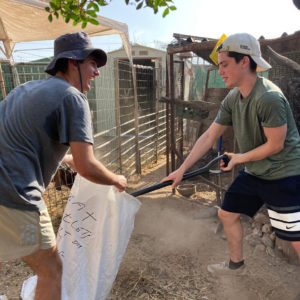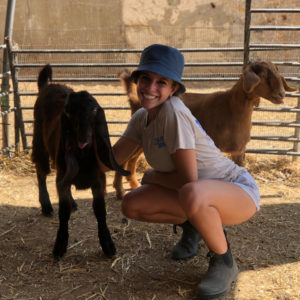 Tuesday Field Trip to Moshav Mevo Modi'in
Rebecca Pearl shares her thoughts on the trip:
"This past Tuesday we visited Moshav Mevo Modi'in, known as the Carlebach Moshav. This small community was mostly destroyed by a fire back in 2019. The hillside it overlooks is now charred and void of greenery (though the residents explained to us that it was once decorated with beautiful trees and wildflowers), and many houses stand vacant, burnt, and uninhabitable.
Despite the Moshav's misfortune, life is slowly seeping back into the area, and we came in to aid them in the process. We moved furniture back into residents' homes, turned soil and shoveled gravel to repair damaged gardens, raked hay in the goat pen, and built Sukkot in preparation for the upcoming holiday. The work was fulfilling and productive, but in my experience, it was speaking and connecting with those living in the Moshav that made it so impactful. Dina raised eight kids in her home, and was one of the founding members of the Moshav. Tzion wrote a Midrash that can be found in synagogues across the globe, and has an abundant garden in his backyard where he grows olives, citrus, and pomegranates. And all of the residents emphasized their willingness to host us once they get their feet back on the ground. Before I left, Tzion even gifted me a homegrown pomegranate and an invitation to a Shabbat dinner. The generosity and gratitude of the residents was boundless, and felt deeply by all of us. We wish them all the best in their rebuilding efforts, and had a great time volunteering in their community!"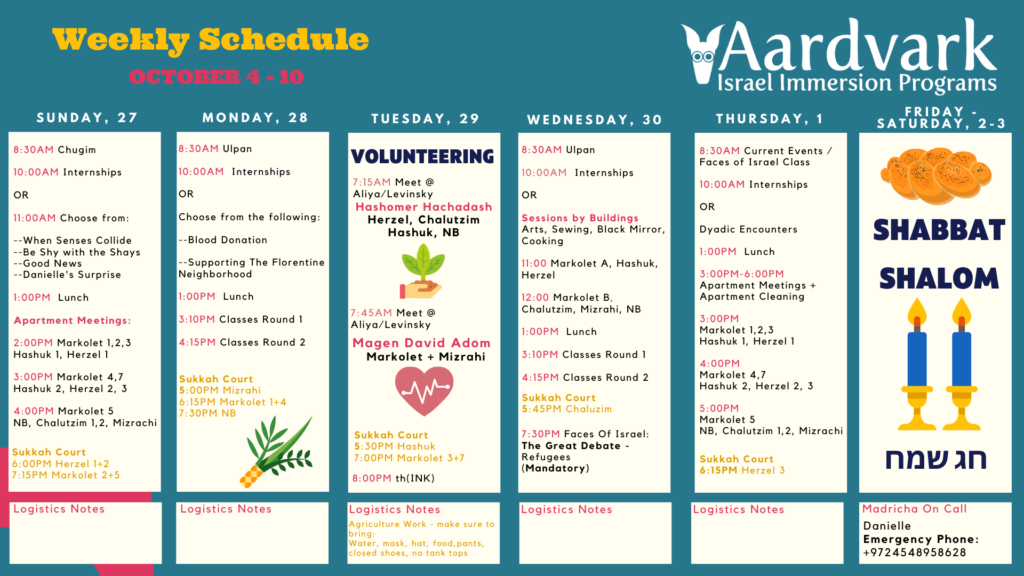 Next week are going to celebrate Sukkot together, volunteer with Magen David Adom and much more.
Shabbat Shalom and Chag Sukkot Sameach,
Etai