Selah Rabbis and Educators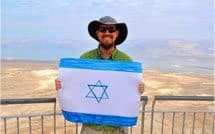 Rabbi Eitan Levy grew up in Denver, Colorado, and studied philosophy at Sarah Lawrence College. He later made aliya to Israel where he now lives in Tekoa, near Jerusalem, the home of the biblical prophet Amos, with his wife and three young children. In addition to being a certified tour guide, he is an Orthodox Rabbi who loves to teach people of all types and all affiliations, Jewish and gentile, about the Land of Israel, with a special focus on the connection of the Jewish People to the Land of Israel. For more on Rabbi Eitan, go to: http://rabbieitan.com/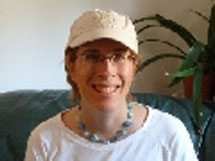 Nechama Goldman Barash made aliya from Philadelphia over 20 years ago after graduating from Stern College. She studied in Matan's Advanced Talmud Institute and finished a master's degree in Talmud at Bar-Ilan University on the topic of the Beautiful Captive Woman in the Eyes of Chazal. She teaches at several post-high school programs in Israel, including Lindenbaum, Emunah and Young Judaea's Shalem program, as well as at Pardes. She is currently studying in Nishmat's Yoatzot Halakha program to gain expertise in family purity law. Nechama lives in Gush Etzion with her husband and four daughters.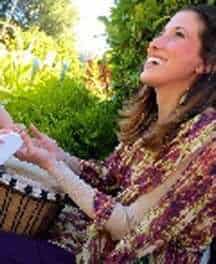 Nili Salem, MA.NPM, is an ever-smiling, Torah-loving, drum-playing, niggunsinging teacher of Jewish studies. Nilis spiritual journey was inspired at her first visit to Shlomo Carlebach's Moshav Modiin. As she explored her Jewish identity, she simultaneously began to explore the Jewish identities of others as well. Highlights have included: teaching and serving as a liaison to NACOEJ in the remaining Jewish community in Northern Ethiopia, coordinating Shavuot workshops for high schoolers of the Abayudaya Jewish Community in Uganda, conducting field work for a thesis about a 'lost' Jewish community in Ghana, West Africa, visiting Israeli prisoners in jail in Cambodia, researching the lives of Jewish soldiers during the Vietnam War in Vietnam, lighting over-sized Chanukiot with descendants of Holocaust survivors in Nicaragua, Central America, and travelling across South Africa by motorcycle to experience its wide and stunning array of Jewish communities. Over the course of the last decade she also spent time in 30 countries worldwide volunteering, learning ethnomusicology, recording music albums, studying Torah & Chassidut, singing as a Chazzanit, and storytelling. Nili made aliya, lives and learns in Gush Etzion, Israel, and is currently training in Narrative Therapy and Kabbalistic Meditation practices.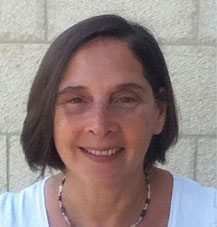 Susan Yammer is a pedagogic mentor for graduate education students in the Pardes Educators Program. In this capacity she also serves as the supervising mentor for the teaching internship at Young Judea Year Course where she also teaches herself.  In addition, Susan works as an educational coordinator for the Lookstein Center at Bar-Ilan University.
Before making aliyah in 2007, she worked for more than 30 years as a classroom teacher, educational director and teaching mentor in Jewish Day Schools, afternoon Hebrew schools and summer camps in the United States. She has a Master's degree in Jewish Education and is a recipient of the Grinspoon-Steinhardt Award for Excellence in Jewish Education.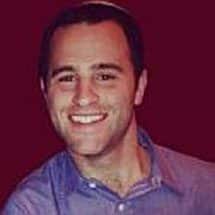 Zack Isakow is a native of Toronto, Ontario and holds a Bachelors degree in Education from York University and a Master's Degree in Educational Administration from the University of Toronto. Zack has extensive experience in camping and informal education for children of all ages and has held a variety of leadership positions as a counselor, program coordinator, sports specialist, Jewish educator