Selah Gap Year Track For Post-High School Graduates
Have you ever stopped to ask what Judaism actually means to you? To you. Not what it means to your parents or your rabbi; not to your friends or your school. But to YOU?
Are you looking to become more committed to your Jewish self?
Do you want to get closer to your Jewish heritage and tradition but at your own pace and in your own way?
Do you love learning in a lively, fun and interactive way?
If so, then Selah is just right for you!
What Selah Is
Aardvark Israel's Selah Track is geared to give high school graduates an added Jewish dimension to their Aardvark Israel Gap Year experience.
Sometimes young adults find themselves seeking to explore their Jewish values and practices, to grow spiritually and to increase their Jewish knowledge, but they cannot find the proper environment to do that.
Aardvark Israel's Selah Track offers such a space that is non-coercive and non-judgmental for males and females together.
Selah's big idea is that by the end of the year you will be more clear about what sort of Jew you want to be.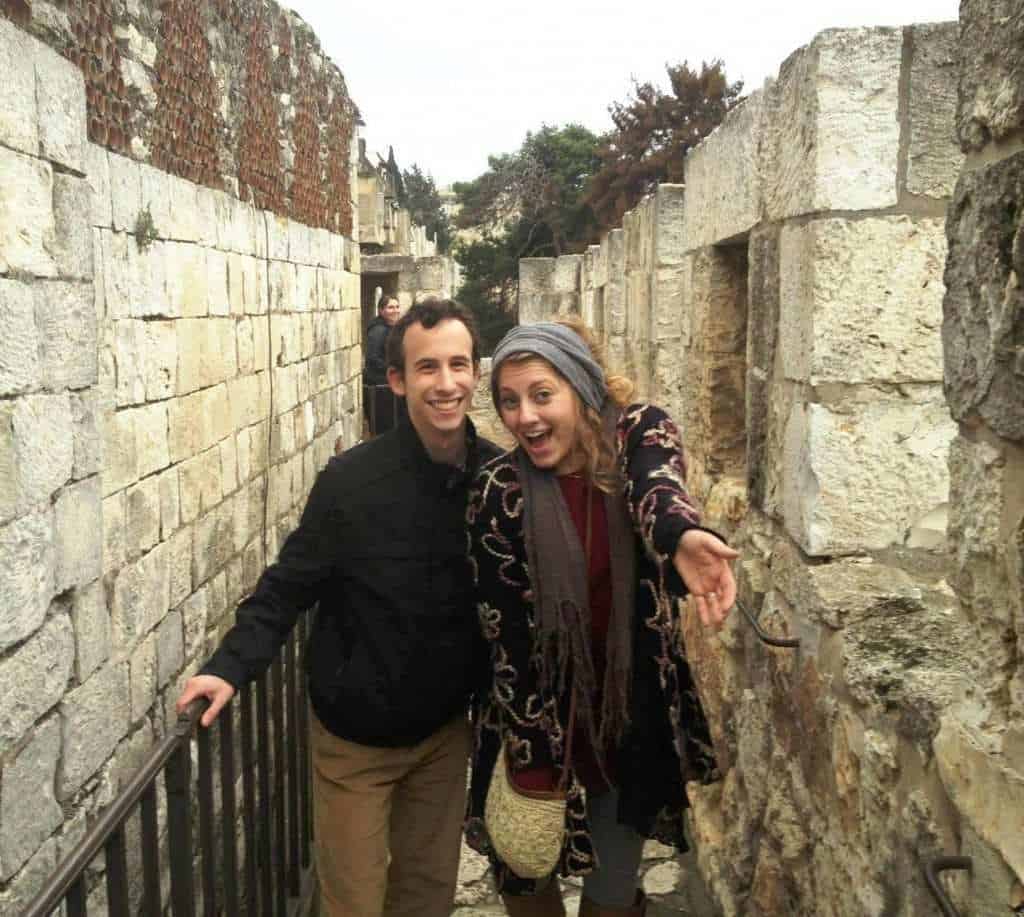 Interested? It's not too late to apply to the 2016-2017 program. Speak with Selah Program Director Rabbi Marc!
Open and Supportive Environment for Jewish Growth
We provide a framework of activities and experiences that are supportive of participants' religious growth no matter what their background is.
We are open-minded whilst being deeply committed to Jewish tradition.
Jewish Learning & Self Discovery
Through our special combination of workshops, classes, outings and experiences Selah studentss are given   the opportunity to do  deep learning during their gap year year in Israel.
Our approach to deep learning is about making connections between things and finding the relevance for our lives. We encourage learning that speaks to our entire being – our mind, spirit, heart and actions. Over the year, Selah students  participate in meaningful conversations about themselves and their heritage. Selah graduates find their Jewish passion and apply their learning to  everyday life.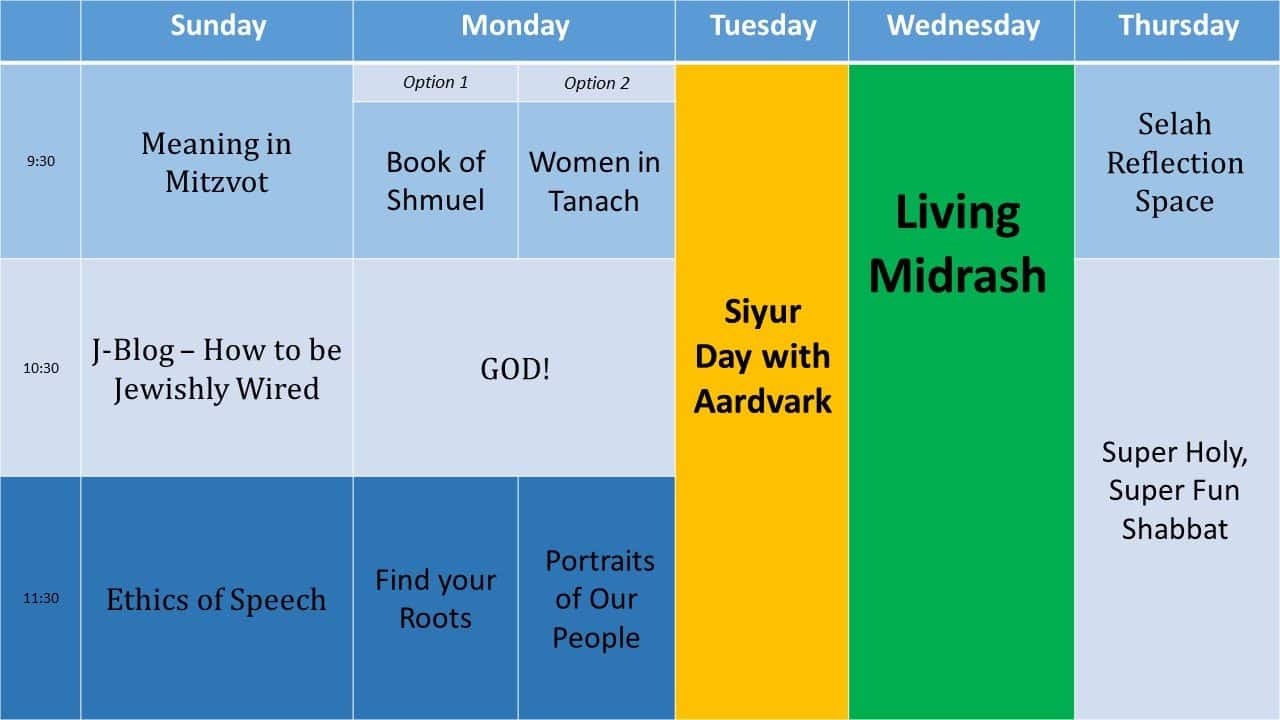 Building Meaningful Connections to Israel & Jewish Diversity
Living a substantial period in Jerusalem and Tel Aviv with Aardvark Israel allows you to discover the incredible diversity of Jewish life that Israel offers like no other place on Earth.
During their year, Selah participants witness first-hand different Jewish communities around the country, encounter real Israelis expressing their Judaism in the Jewish State and  meet Jewish activists who are trying to make a difference.
There is no place like Israel for discovering what it truly means to be part of the Jewish people.
Or as we say in Hebrew עם אחד ולב אחד – Am echad v'lev echad – We are one people with one heart.
Selah students will  meet Chasidic Jews, Ethiopians and Yemenites. They will meet intellectuals and mystics, egalitarians and artists, bible scholars and progressives, political activists and Talmudists, ecologists and scientists.
Sound like a good fit? Speak with our program director!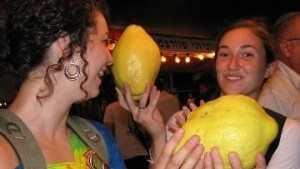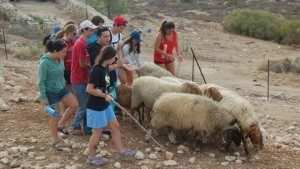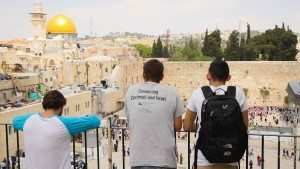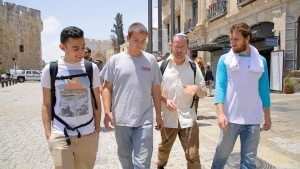 The Selah Method
We offer a variety of different activities and styles, all of which make up our 'Selah Method'. Over the course of the year our students will take part in:
Living Midrash – Once a week we will head out of the classroom and into society to discover a new angle on Jewish life. We meet people who have found their Jewish passion and spend their life doing it. We visit institutions that can help spark our own interests and we go to workshops that cultivate our artistic and spiritual side.
Tanach Tiyulim – There is nothing more special in Israel than standing on a dusty hilltop with a Tanach (Jewish Bible) in hand and actually see where the stories we learnt as children took place. Selah students get to travel the country each month to connect with Jewish heroes like King David or Devorah the judge. We bring to life Elijah the prophet, Samson the mighty and Samuel.
Shabbatonim – Each month we will go away as a group and celebrate Shabbat together in a different community around the country. We will take in the four holy cities (Hebron, Tiberias, Tsfat and Jerusalem) as well as see what Jewish life is like on a Kibbutz or a Moshav or a commune. We also spend time celebrating the Jewishness of Shabbat in Tel Aviv.
When we are not away on a trip together, Selah participants can visit their host families. At the beginning of the year local families host Selah  students and offer them a home away from home throughout the year, including Shabbat meals in a loving environment.
Learning Spaces – Another aspect that makes the Selah program truly meaningful is the diversity of learning opportunities. We offer classes and lectures, text study and Chevruta pairs as well as group discussions. Although our teachers come from different backgrounds, all are united in their approach. They have an amazing ability to stimulate discussion with  our students and get them talking with  each other about the things that matter. See this link to learn more about our classes and teachers.
Experience – Selah students  enjoy games and activities, sitting in reflection sessions and group meetings as well as having one on one conversations with our staff.
We run a Shabbat Project where our students apply their learning of the rituals and texts of Shabbat and actually cook and host Shabbat meals and activities. Selah students dedicate time to exploring the Jewish internet and making their own group blog in our weekly Blog Spot.
For those students who think that no Jewish event can be complete without food,  they can come to the weekly Parsha and Pizza or Lunch and Learn. And if that wasn't enough, we make sure that Selah students get to prepare for the Chagim (Jewish holidays) and experience them with activities and trips.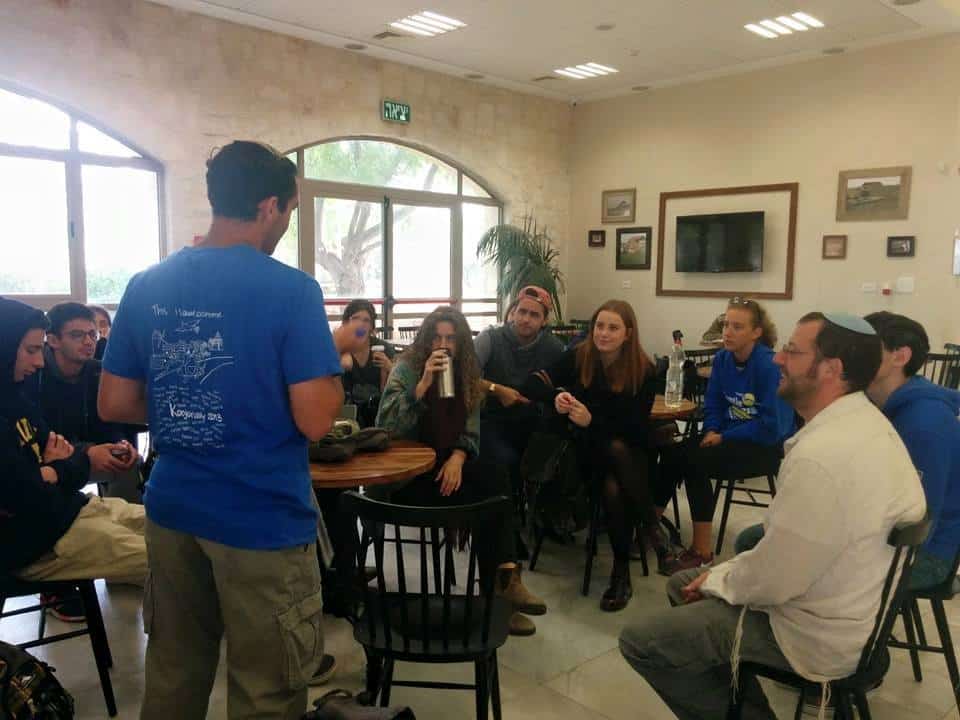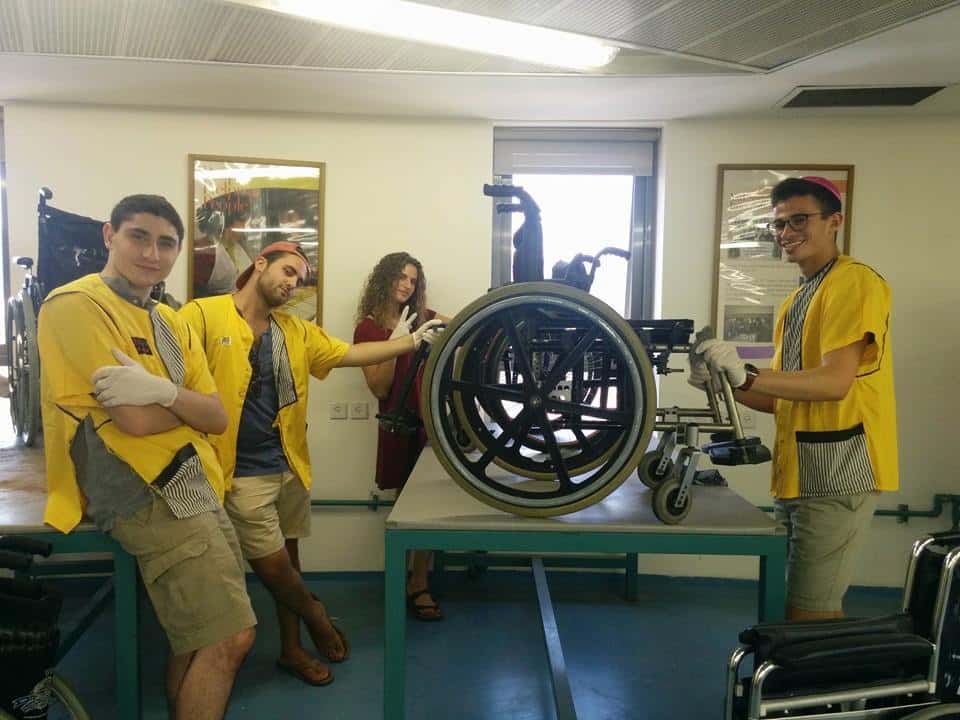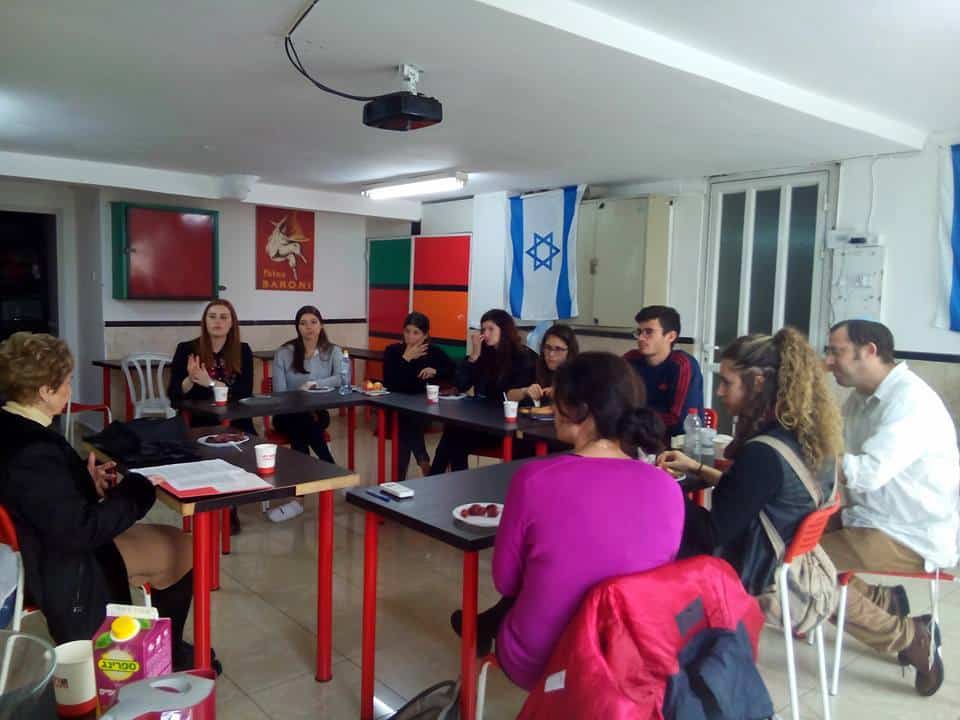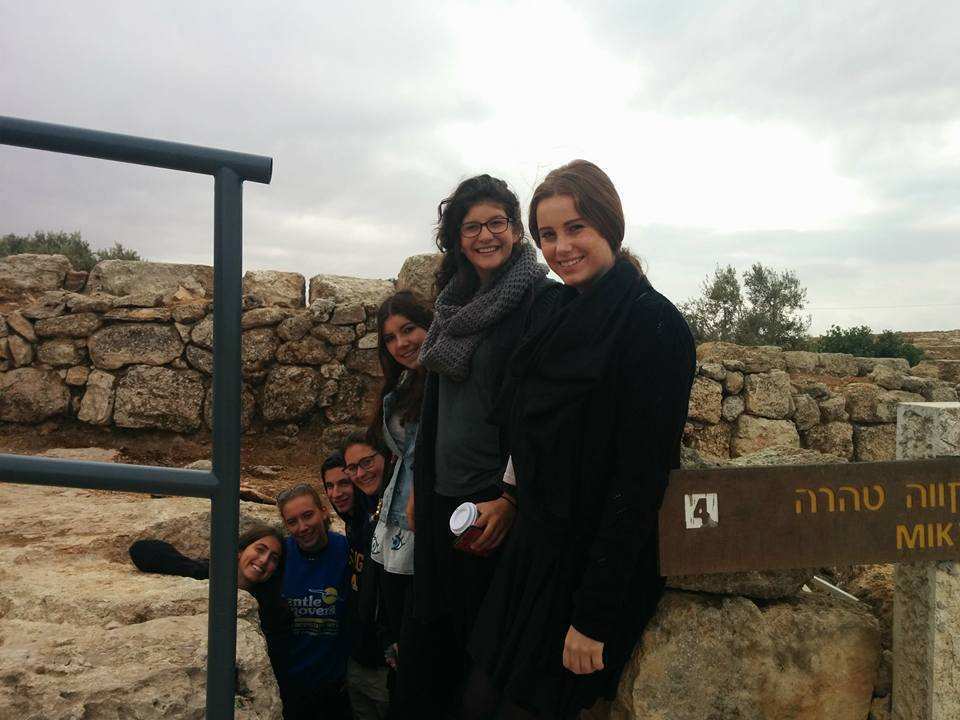 Making Judaism Come To Life:
Unlike any other program, the Selah program offers truly unique activities for students to make their Judaism come alive. Here's a sample of the some of the trips Selah students get to participate in:
WRITE A JEWISH SCREENPLAY AT MAALEH RELIGIOUS FILM SCHOOL
DANCE IN THE SHUK WITH A JEWISH DANCE TROUPE
DIVE FOR THE SPECIAL BLUE DIE (TECHELET) THAT MAKES TZITZIT
HIKE EIN GEDI AND FOLLOW KING DAVID'S FOOTSTEPS
ATTEND A CONCERT OF ONE OF ISRAEL'S NEW SPIRITUAL MUSIC BANDS
CELEBRATE THE ETHIOPIAN FESTIVAL OF THE SIGD ON THE TAYELET
JOIN HUNDREDS OF THOUSANDS OF REVELLERS CELEBRATING LAG BAOMER IN MERON
EXPLORE YOUR JEWISH ROOTS AT THE MUSEUM OF THE JEWISH PEOPLE
FIGHT FOR SOCIAL JUSTICE THROUGH GLOBAL AND LOCAL INITIATIVES LIKE TEVEL BTZEDEK AND HASHGACHA PRATIT
WITNESS THE BIGGEST GATHERING OF KOHANIM (PRIESTS) ON SUKKOT AT THE KOTEL
BAKE MATZAH FOR PESACH IN ONE OF ISRAEL'S LARGEST FACTORIES
DO CHESED AT YAD SARAH – ISRAEL'S LARGEST CHESED ORGANIZTION
VISIT ISRAEL'S FIRST RELIGIOUS SHOAH MEMORIAL
GO ON A JEWISH ECO-TOUR AND DO A GARDEN DIG
ATTEND A SEMINAR ABOUT JUDAISM AND SEXUALITY
WAKE UP IN THE MIDDLE OF THE NIGHT TO GO AND BLESS THE MOON (KIDUSH LEVANA)
MAKE LATKES FOR CHANUKA
JOIN THE STRUGGLE OF JEWISH FEMINISTS FIGHTING FOR EQUALITY
EAT CHOLENT IN BNEI BRAK
SELAH – סלה
Selah is a Hebrew word that appears in the Bible, mostly in the book of Tehillim (Psalms).

The word 'Selah' may be familiar as it appears multiple times in the Siddur (Prayerbook), most notably in the traditional Amida prayer.

Some commentaries explain that it means 'this is true and correct.' Others say the word comes as a break between the main ideas.

The word 'Selah' might also have been a call to the Levites in Temple times to sing louder or to change the tune.

We  call ourselves 'Selah' because we think that all Jews need to take a break to think about what is true and important. Our Judaism should be full of song and soul and energy.

(Based on the commentary of the Radak (12th century France) the Malbim (19th century Ukraine) and the Daat Mikra (20th century Israel)
I thought I had done all of my Jewish learning in school and I didn't need any more of it. Turns out I was wrong. I began participating in Selah, and immediately i felt a void filled in my daily life. Selah changed everything on Aardvark for me. I learned so much about Judaism and myself from these classes. I became more confident with my religious identity and looked at Judaism and Israel from a new lens.
I've always been interested in Judaism but have never been interested in the ways I have been offered learning in the past. Selah added a new dimension to my Aardvark experience that I needed to complete my time in Israel. Being back home now I can already feel the effects of my learning and thinking about Judaism. I'm more interested, enthusiastic and switched on to the subject and am keen to continue learning.
Selah added an additional Jewish element to my experience in Israel. It also gave me a way to express my Judaism and gave me a sense of belonging. It changed my Aardvark experience for the better.
I have only just begun the process of discovering myself, and I am not sure what I believe yet, but I am now receptive to understanding different perspectives even if they challenge what I think I know.  I have recognized a significant change in myself in that I now take the time to critically analyze what I hear.  Instead of following the group, I take responsibility for my own ideas.
Frequently Asked Questions
1) Is it a problem if I have never done a lot of Jewish learning or don't know Hebrew?
Our students come from different backgrounds and it really does not matter whether you have learnt in a Yeshiva High School, Community school or public school. Our approach to learning is one that works for beginners and advanced students alike as well as for those with little or no Hebrew.
2) What if I am not Orthodox? Is there still something in Selah for me?
Selah is open to all types of Jews . Any denomination of Judaism is welcome. If you are interested in Judaism and want to get closer to your heritage then you will certainly find something of meaning in whatwe offer, irrespective of your denominational label or synagogue/temple affiliation. We are open-minded whilst being deeply committed to Jewish tradition.
3) If I am on Selah am I also part of Aardvark?
In short, yes. Selah students live in the same apartment buildings, have the same counsellors, go on the same weekly trips and overnights and study Hebrew in Ulpan together. Selah is a part of Aardvark. You will have plenty of opportunity to hang out with the rest of Aardvark and make friends.
4) What do I do on Shabbat when there is no Shabbaton?
Many students use Shabbat as a time to visit friends and family around the country. Some people also find it a great time to relax in the apartments. There is always a counsellor on duty each weekend and students sometimes organize themselves to join together to eat meals. Selah students can call their host families or ask to join the Rabbi and his family. The Selah staff are also on hand to point out local Shuls and Shabbat events.
5) Is the program different in Jerusalem and Tel Aviv?
Selah's first semester in Jerusalem consists of four mornings a week as well as monthly Shabbatonim and occasional evening activities.
Tel Aviv in the second semester is a very different level of intensity as most of our students want to take advantage of the different internship or volunteer opportunities on offer. In Tel Aviv, Selah meets one morning a week, one afternoon and one evening as well as monthly Shabbatonim and occasional evening activities. Selah also offers additional options for those wanting to add more Judaism to their schedule.
6) Is Selah for the whole year or just one semester?
Students who come on Aardvark for one semester only may join Selah for the one semester. Students coming for the year join Selah for both semesters. Although the cities change in the middle of the year, the goals of Selah do not. Students who complete both semesters have a more prolonged and meaningful experience.
7) Can I do an internship or volunteer and do Selah?
Yes, especially during the second semester in Tel Aviv.
During the first semester in Jerusalem there are occasional group volunteering activities. However, f a Selah participant would like to invest more time in an internship or volunteering, they may do so in the afternoons (as long as they're not taking classes for credit) or evenings (when there is no mandatory programming). There is time after learning in Ulpan and before the evening programs begin to organize such activities and the Aardvark staff are happy to connect Selah students to local placements and institutions.
In Tel Aviv students will have more time and opportunities for internships and volunteering.
We are still accepting applicants for our 2016-17 program. Apply here or fill out or contact form below to speak with our program director.
"Nothing that is Jewish is alien to me."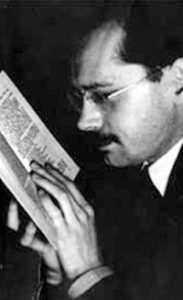 This is quite a statement. Can you imagine yourself being able to say something like that?
Jewish-German philosopher Franz Rosenzweig once opened a study program in 1920s Berlin called the Lehrhaus. Everyone was welcome to come and learn Judaism. All Rosenzweig asked for was that people came with an open heart and mind as well as a commitment to the statement "Nothing that is Jewish is alien to me."
Addresses:
Aardvark Israel in Tel Aviv
39 Levinsky Street, 2nd Floor
Tel Aviv 66109
Aardvark Israel in Jerusalem
34 Yossi Ben Yoezer, Knisa Gimel
Jerusalem 93301
Email: