Weekly Email Jerusalem – November 12th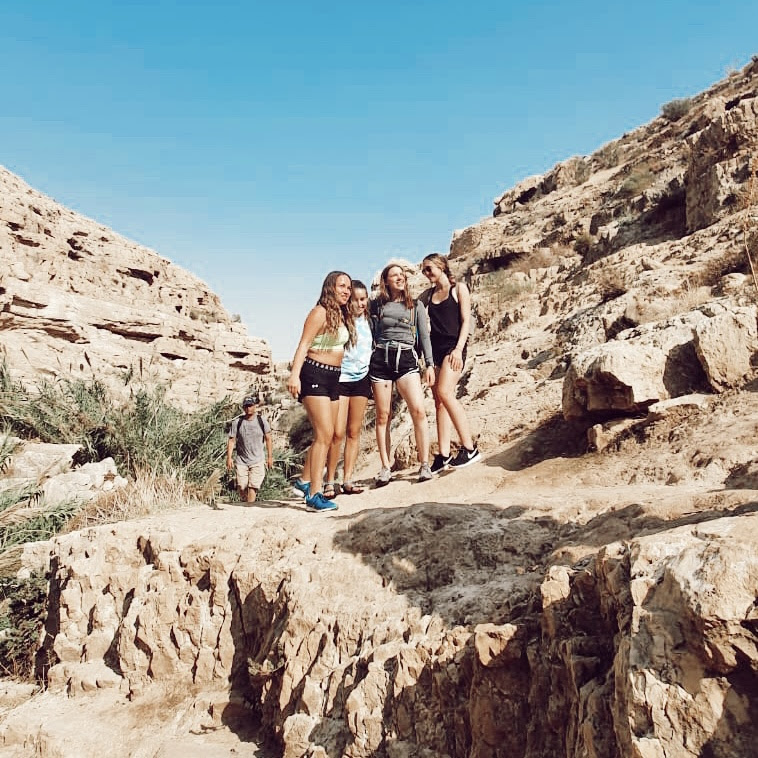 Another jam-packed week has passed here in Jerusalem. We hiked and traveled, we participated in classes, chugim, internships, and much more.
This week in Aardvark Israel, we had the pleasure of having a special Faces of Israel because we got to hear our Madrichim discuss their time in the army. The fact that we got to hear our Madrichim's personal stories of their time in the army really opened our eyes to their experiences when they were our age. Hearing my Madricha Elina's story really made me feel closer to her because it was a side of her that we never heard too much about. During the Faces of Israel activity, we were all asked to choose a photo and discuss why we chose it. The photos were interesting to look at due to the fact that our Madrichim were in the images. They displayed a wide range of different aspects of the army and allowed us the opportunity to further explore the realities of the army. It was a truly eye-opening experience that gave us a new appreciation for the dedication of Elina and all of the Israeli citizens that give so much to maintain this amazing country.
-Ryan Neutel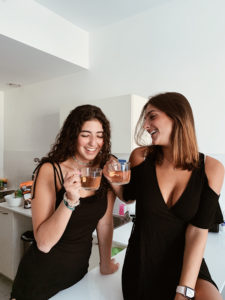 Café Ivrit
Coming to Israel this year, one of my main goals was to become fluent in Hebrew. When I have the chance, I try speak with locals, but my limited vocabulary makes it difficult to have actual conversations. Café Ivrit was the perfect opportunity to do just that. Because I was able to make mistakes and ask questions as I spoke with other Aardvark students and staff, I was able to talk about everything, from the trip we went on earlier that day to my plans to play tennis later that night. Hopefully we have another one soon so I can keep improving!
-Danya Dubrow-Compaine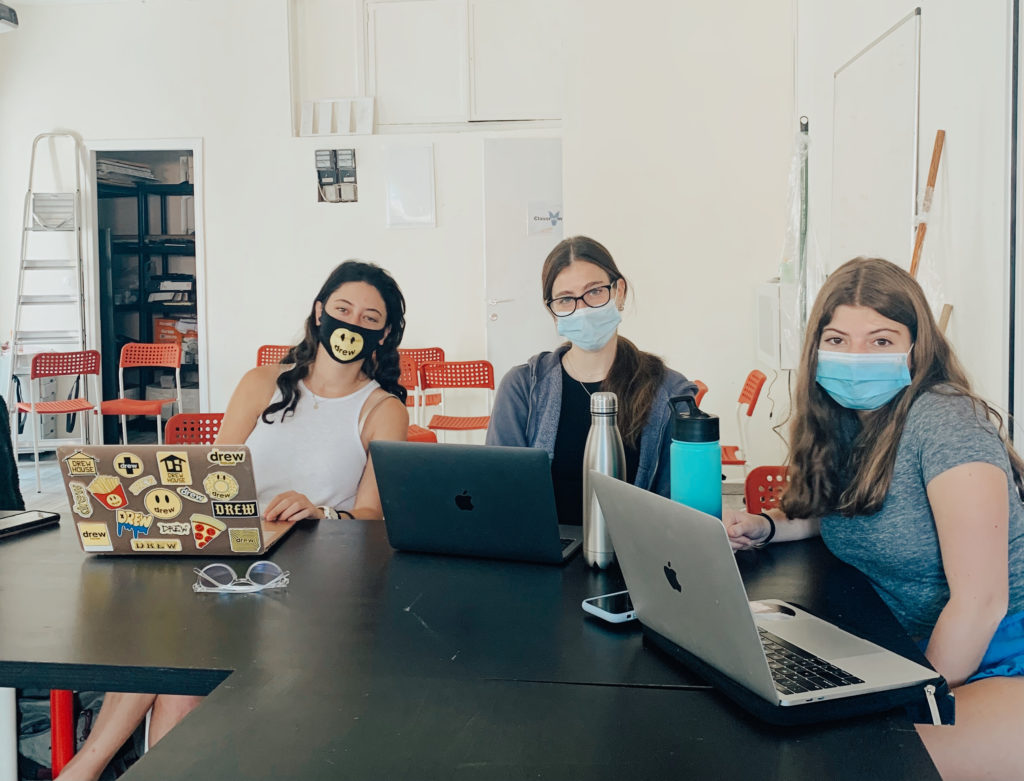 THIS WEEK ON BIG IDEA by Jacob Karlovsky
This week in Big Idea, we had class for three days where we began learning web development and creating online programs. Every day, our instructor Tal gives us a unique challenge of building a program from scratch, where we have to use what we learn from each lesson to rise to the challenge. On Thursday, we had a workshop where we learned how to build the perfect resume, as well as the differences between the Israeli and the American workplace. Soon we will be meeting with an internship coordinator who will work to place us in our internships next semester in Tel Aviv. We are really on our way to becoming professional developers, and I couldn't be more excited to continue.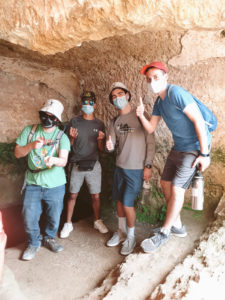 When I first heard that we were going to Gush Etzion, I was happy to get the opportunity to learn about the Arab-Israeli conflict. I thought that we were going to first learn about the Arab side of the conflict, and then we were to learn about the Israeli side. To my suprise, we actually got to learn about the third side of the conflict: the joint cooperation side. There is a program called Shorashim (Hebrew for "Roots") which is a neighborhood program that encourages Arabs and Jews to meet. This was so suprising to me because I came to realize that their program was so radical that it actually works. They don't take a political stance, they don't force any ideas upon each other. All they do is meet and talk and work to form bonds so that they may learn and grow to trust each other over time. So as I go into the future, I know that I will take their message to heart. I don't need to agree with people all the time, but trusting people is always the best route in life.
-Avi Shapiro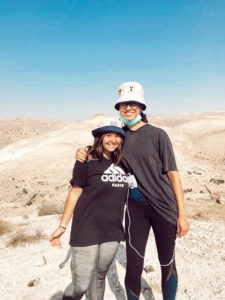 My name is Lauren Cayle and I'm from Milwaukee, Wisconsin. My favorite day of the week is Tiyul Tuesday, where we get to go on trips around Israel and explore some of the amazing hiking spots. This Tuesday, my capsule went to Ein Prat for my favorite hike yet. Not only did we get to hike in a beautiful canyon, but we also got to swim in a spring with a waterfall and those crazy fish that eat the dead skin off your feet! The weather was perfect, and the three-hour hike felt like a mere three minutes with all of the fun that we were having. Going to the lookouts made me appreciate even more that we are able to leave our apartments and form these incredible bonds with so many different people from all over the world. The best part was definitely walking through the freezing cold water. It was refreshing, and I was able to relax in the waterfall before we continued for another two hours before meeting the bus. Being able to experience the amazing outdoors with my friends is something I will never forget, and I can't wait for the next weeks to come!
INTERNSHIP IN THE SPOTLIGHT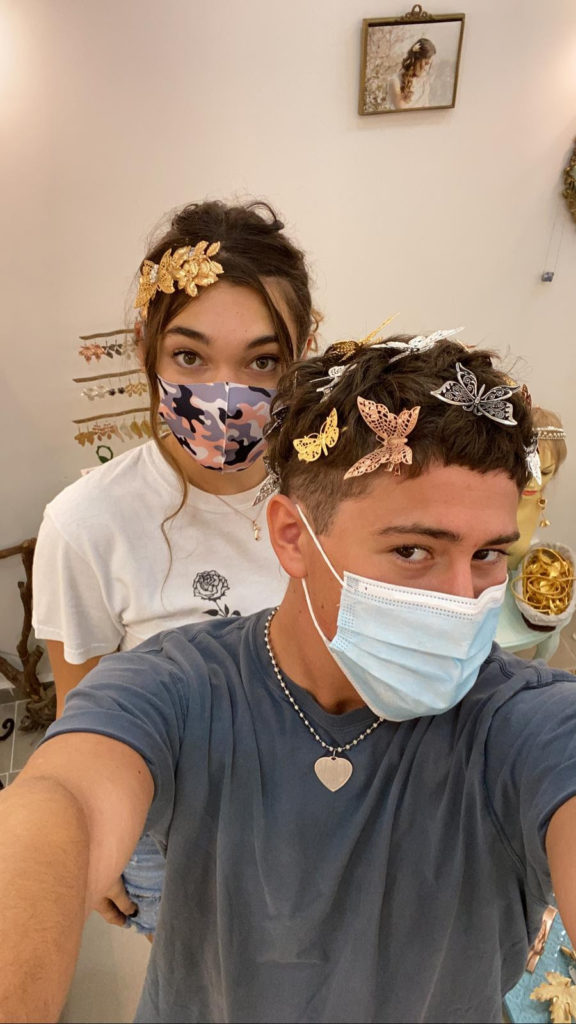 Hey it's Rishon Beard and Josie Broomberg! We're so lucky to have the opportunity to be interns at one of the most beautiful jewelry stores in all of Israel (not that we're biased or anything) called Lady Morgana Fairy Chic. As the studio & store is located on Ben Yehuda street, we get to work in the heart of the city and experience the ambiance of Jerusalem every day. Our internship is super diverse, from advertising to photo shoots to creating new and exciting pieces of jewelry. We are learning so much while also having a blast at the same time. We're really happy our boss is teaching us how to make even the most complex of pieces of jewelry and learn how the industry works at the same time.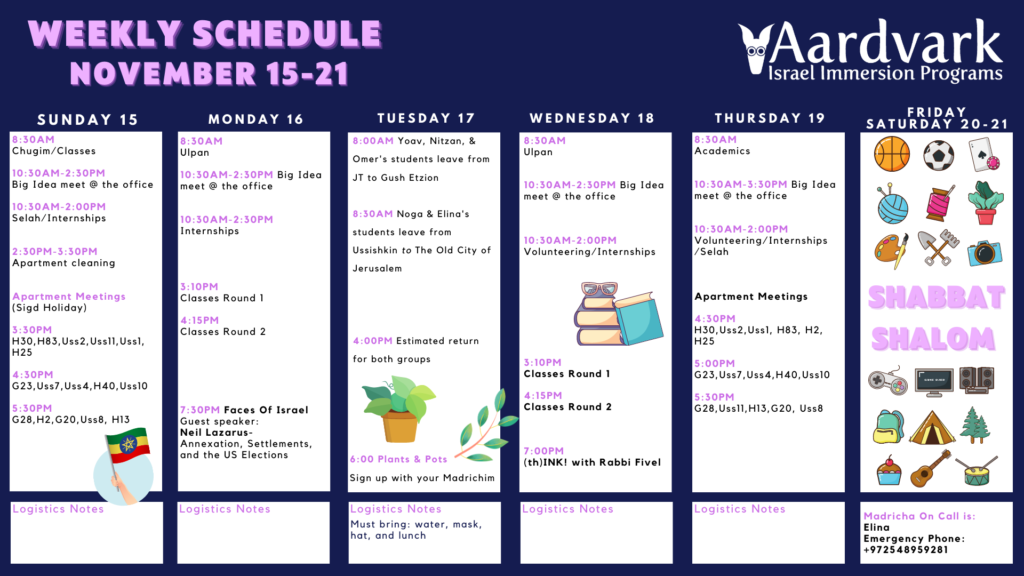 Next week, our students will have the opportunity to leatn about the Sigd Holiday- Sigd is a holiday of the Ethiopian Jewish community, known as "Beta Israel." The name of the holiday is derived from the Hebrew word for prostration, "sgida."
The students will also hear from Neil Lazarus and learn more in-depth about the annexation, settlements, and the US elections.
Our counselor on call this weekend is Nitzan.
Shabbat Shalom,
Natali