Weekly Newsletter JLM – November 5th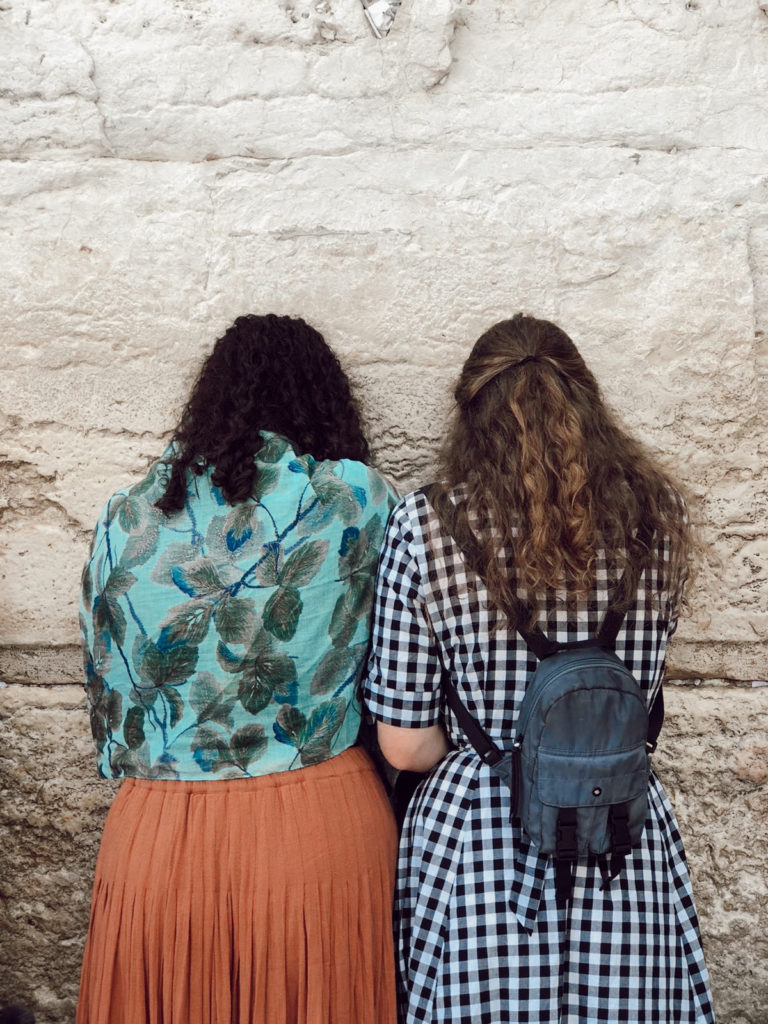 This week (in capsules and according to the Ministry of Health's guidelines) our students delved into the history of the Old City and the complexities of 4 different religions all living within the walls of the Ancient City of Jerusalem. For some of our students, this was their first time in the Old City and visiting the Kotel (Western Wall). Seeing the awe in their faces was truly emotional.
Our second group of students hiked the beautiful Tel Azeka, where the Biblical story of David & Goliath took place. The hike concluded with a tea party in the middle of the forest. Students were able to take this time to reflect and enjoy some bonding time in nature with their counselors and peers.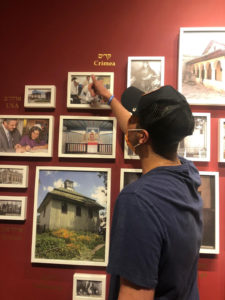 Finding my Family in the Old City
On Tuesday, we went on an educational tour of the Old City. This was only my second time visiting, the first time having been to film an educational tour made for 1st graders as part of my internship. This time I had a much better opportunity to really take in the intricate workings and history of the city. Being able to pray at the wall was a feeling like no other. My apartment went to the Chabad stand and wrapped tefillin with the welcoming rabbis before we went up to the wall.
Later in the tour through the jewish quarter, we made a stop at the Karaite synagogue, the sect of Judaism that my family is part of. Luckily enough, a friend of my grandmother's was at the temple and welcomed us all in after he recognized me. Inside the synagogue, pictures of my late grandfather and our family's synagogue back home lined the walls, an incredible moment I'm glad I was able to spend with my roommates and friends.
-Josh Moussa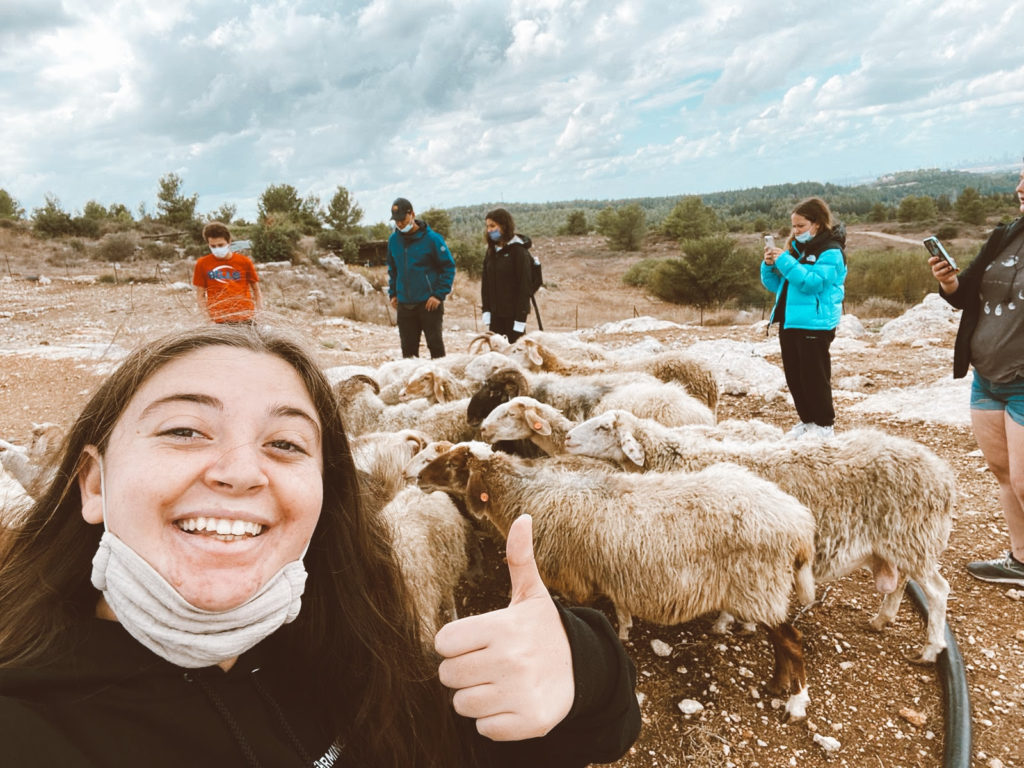 THIS WEEK ON SELAH by Dani Starr
This week, Selah went to Neot Kedumim for a shepherding workshop. I had never done anything like it before and was super excited to give it a try! Not only did we get to shepherd goats and sheep as a team, but we also made Zatar, saw some beautiful views, and learned a lot about the place we were at. It was an experience I will never forget.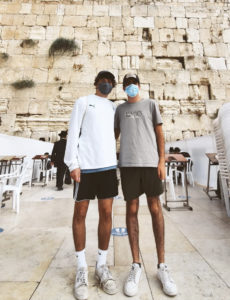 Raquel Levit summarized our Tiyul to the Old City, "Never having been on an organized tour there, I had the opportunity to see just how important the Old City is to so many religions, not just Jews. I have never been in a place where I have felt so surrounded by faith; it was truly moving. During this tour, I also got to experience the Kotel for the first time. Being surrounded by people in prayer gave me a connection to my religion I have never felt before, and I am so thankful. I hope to be able to experience the magic of the Old City many more times throughout the semester."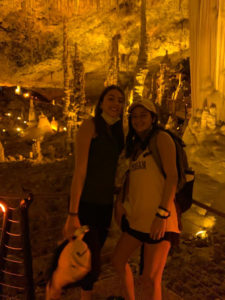 After visiting the Stalactite Caves this week, Danielle Hodes said, "It was so cool exploring the stalactite cave and seeing first hand the power that water has on shaping terrain. The formations hanging from the ceiling of the cave were still damp from the water that ran through it 300,000 years ago."
The Stalactite Cave Nature Reserve outside Jerusalem includes the largest and most beautiful stalactite and stalagmite cave in all of Israel.
INTERNSHIP IN THE SPOTLIGHT
My name is Alice Goyer and I am an intern at Fem JLM, Jerusalem's first women in tech and entrepreneurship community. For the last 4 weeks, I have been assisting my boss in planning a brand new course called FemForward to help advance women from junior to management positions. On Monday night, I got to see my work come to fruition as we hosted our first in-person lecture at the Jerusalem Botanical Gardens. My boss and I spent the afternoon spreading out the merch we had designed with the new course logo, laying out a sushi spread, making fruit bowls and decorating the venue. The handouts I had been working on for weeks were finally printed and given out to participants. I got to greet the women, the lecturer and speakers, and took pictures with everyone, including the Deputy Mayor of Jerusalem for Foreign Relations and Tourism.
After working from home since starting my internship, it was really nice and rewarding to finally meet my boss in person and meet all the amazing course participants I had been in correspondence with. The lecture itself was inspiring as we heard about how to build a foundation that will help us to achieve our personal and professional goals.
Overall, I loved planning and helping run this event and hope that as the semester goes on I get to participate in more in-person aspects of my job. After all, these days it's nice to have something to actually dress and show up for.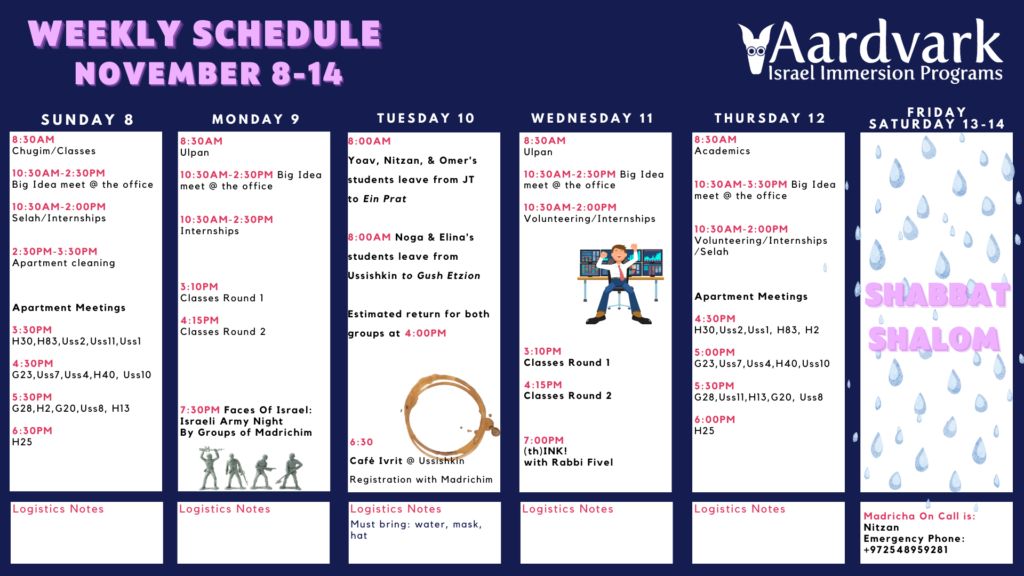 Next week, our students will have a session with their Madrichim about the army, and they will hear from a lone soldier. They also will visit Ein Prat Nature Reserve and Gush Etzion, and have a chance to practice what they have learned in Ulpan by participating in a Café Ivrit.
Our counselor on call this weekend is Yoav.
Shabbat Shalom,
Natali