Weekly Newsletter JLM – October 29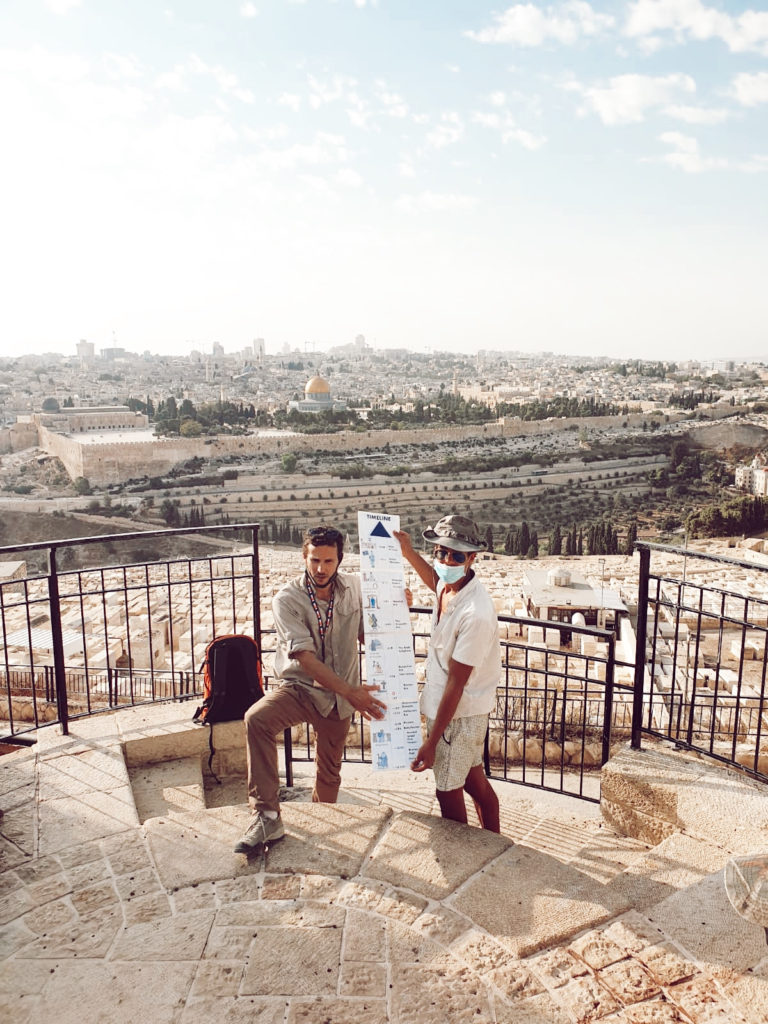 This week (in capsules and according to the Ministry of Health's guidelines) some students went on beautiful hikes in Katlav, where they saw the stalagmites and stalactites cave, while the other students went to the Ein Prat Nature Reserve to visit a beautiful natural spring to cool off from the Israel heat. Everyone was excited to have a nice change of scenery and enjoy the beauty that Israel has to offer!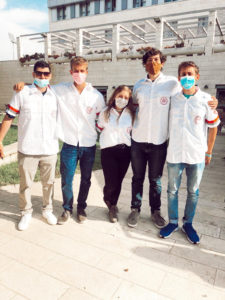 This week, a group of Aardvark students finished their EMS training with Magen David Adom, Israel's Ambulance Service. After passing written and practical exams, they are now certified MDA volunteers. Through this experience, the students will gain many skills in the medical field, while being immersed in one of the most unique Israeli experiences. They will be dedicating time during their gap year to helping people and even saving lives.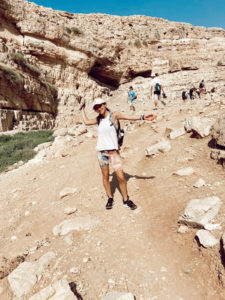 Jamie Pila, along with her fellow Aardvark students, enjoyed hiking at the Ein Prat Nature Reserve. After hiking, the students were able to take a dip in the spring and cool off.
Ein Prat is a historicaly important spring, which springs from a spectacular desert canyon. Apart from the flowing stream and natural pools, there are many fascinating natural features, which the students encountered during their hike.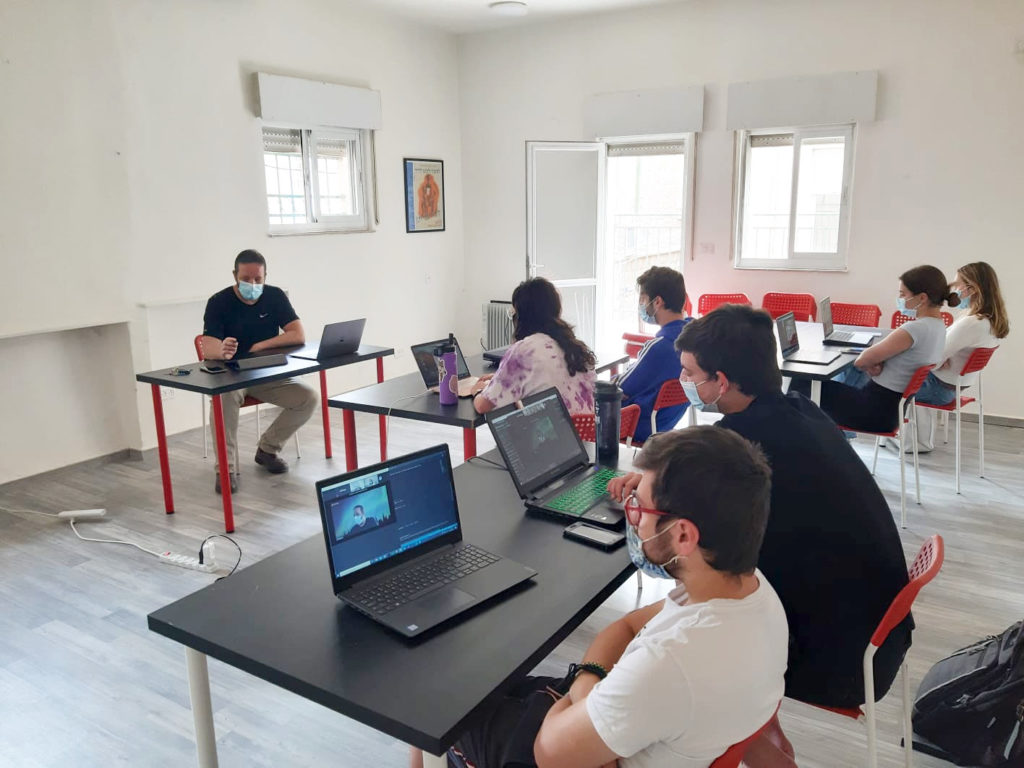 THIS WEEK ON BIG IDEA
Eli Prais describes his week in the Big Idea program:
Finally, after one and a half months of online learning, the Big Idea class was able to meet and learn in person! It has been a welcome change. Being able to work next to others in a group, seeing how other people's thought processes work, and being surrounded by other like-minded, enthusiastic individuals has made this week like no other before.
On another (surprisingly) positive note, this week has been tough. I have been introduced to concepts that I had never worked with before, and ideas that have challenged my mind and enhanced my way of thinking.
I can't wait for next week – and the rest – until I am able to thoroughly create online projects, which will have a lasting impact on the world.
In our (th)INK! session with Rabbi Fivel, we looked at two possible readings of the beginning of the story of Abraham from the Bible and how it can be a lens through which we can look at our own journeys leaving home, growing, and becoming ourselves this year in Israel.
INTERNSHIP IN THE SPOTLIGHT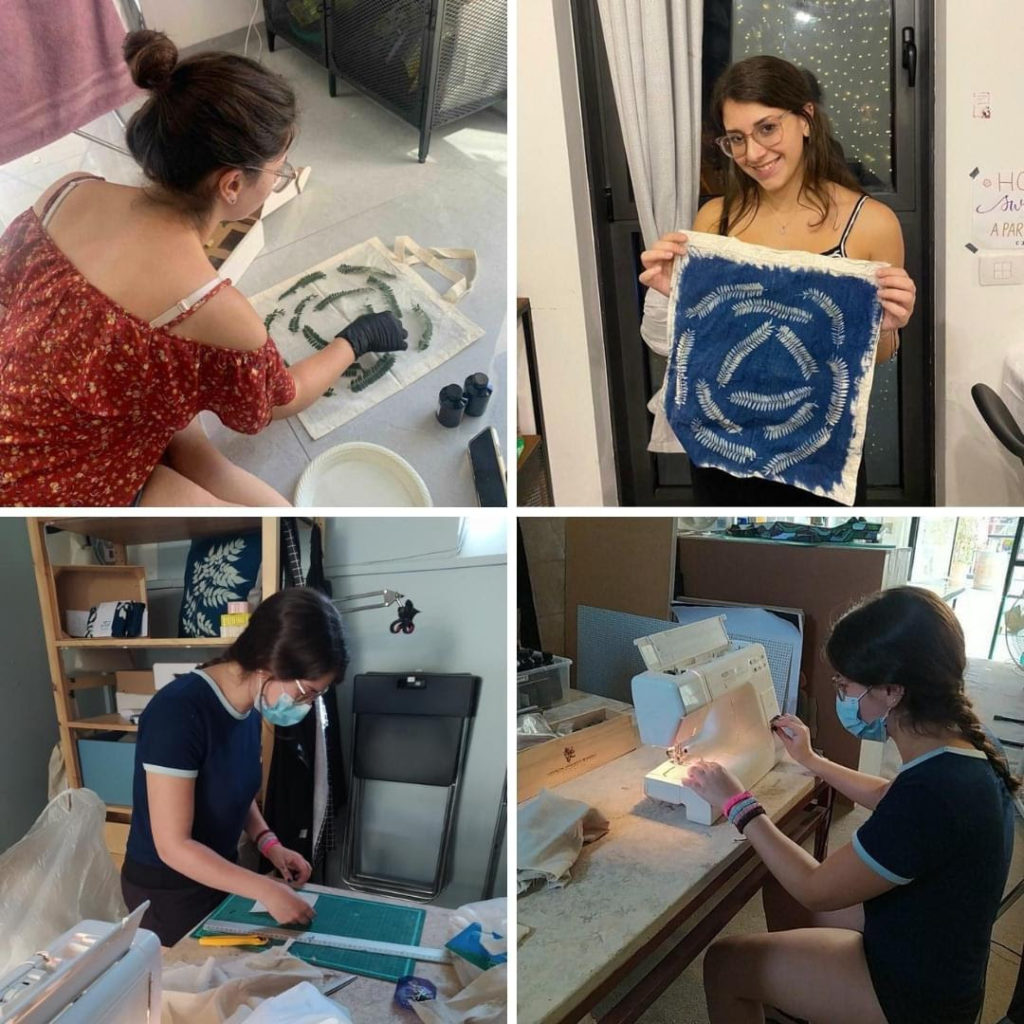 My name is Chloe Cohen from Glencoe, Illinois and I am currently living in Jerusalem. One of the reasons I decided on Aardvark Israel for my gap year program was because of the internships. I thought that getting in workplace experience before I went to college was essential, and I couldn't have been happier with the internship I landed.
During quarantine I was very unsure about what to do so I talked with Charlee, the Internship Coordinator, and she helped me secure an internship with not one, but two different art mediums; Cyanotype sun printing and graphic design. During lockdown one of my bosses, Liana, brought me a kit so I could sun print during lockdown and I Zoomed with my other boss Aaron, and he taught me graphic design. Out of lockdown and my internship now in person, I've had a day with each boss, and so far I planned out almost an entire infographic and learned how to sew with a sewing machine! I have done so much work in such a short amount of time, so I can't wait to see what the rest of the semester is like!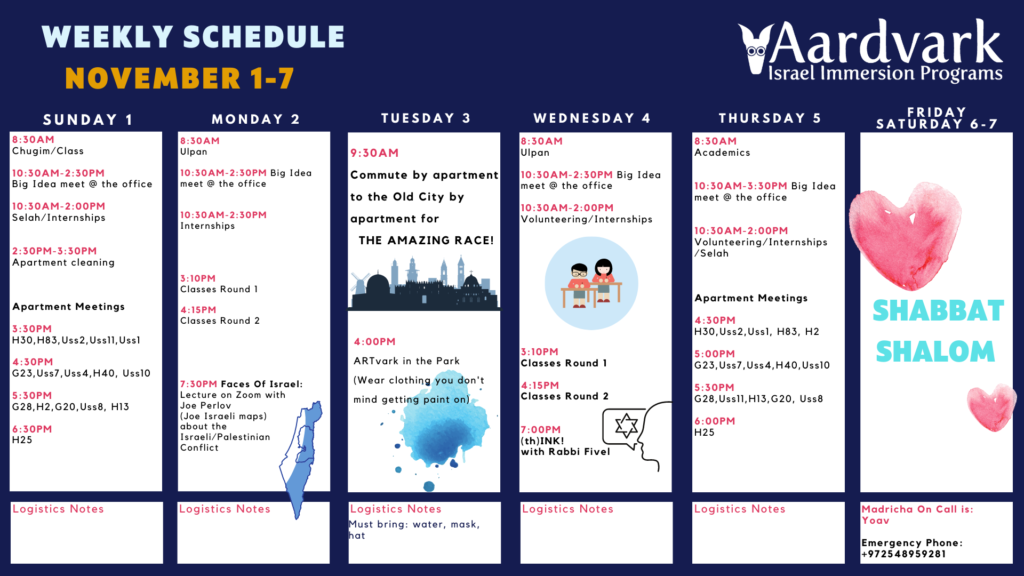 Next week, we will meet Joe Perlov for a session on the Israeli-Palestinian conflict and participate in The Amazing Race inside the Old City of Jerusalem.
Our counselor on call this weekend is Noga.
Shabbat Shalom,
Natali