Imagine your year, now come live it
Aardvark Israel brings 17-21 year olds from around the world to Israel for life-changing year and semester programs.
Aardvark Israel Classic Track
→
Explore Israel through Internships, Weekly Trips, and Educational Enrichment
Aardvark Israel Tech Track
→
Engage in Hi-Tech Training and Internships
Aardvark Israel Service Track
→
Immerse yourself in Israel through Community Service
Aardvark Israel Culinary Track
→
Engage in a Culinary Course and Internships
In the heart of Jerusalem and Tel Aviv, tapping into the rhythms of the city, discovering your own secret spots, traveling the country with new friends from around the world, and interning at your dream company.
It's your Israel, come experience it.
Israel gap year programs that perfectly balance structure and freedom.
Our students experience different sides of Israeli culture with a diverse group of international students, live in the heart of Jerusalem and Tel Aviv, explore their passions through volunteering, buffer their resumes with ambitious internships, learn Hebrew, and earn up to a year of college credit.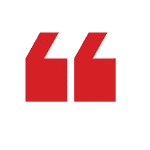 Everybody I've met is so special and overall, they are the reason my year has been so special. I have lifelong friendships in every part of the globe.
I am so pleased with the group experiences and the supervision. There's enough space for the participants to feel independent and enough supervision for parents to feel their children are safe.
I grew up in a town with barely any Jews. Being able to spend the year in Israel was an amazing experience that helped me understand my background so much better.
We visited Hevron and Sderot. Wherever we are politically, it's no longer just a story. It's real. We've heard all their stories. And to their stories, we've added to our own.
We all thought that the bar mitzvah was the transition to manhood. In our case it was James' gap year in Aardvark! Thank you to all of you. It was a great program!
I just wanted to say thank you again. I literally had the best year of my life. I hope you are successful in the years to come.
Thanks so much for your updates. It's comforting for me to know what kinds of activities Andy is participating in. So far the program has exceeded our expectations.
My time on Aardvark Israel is exactly why I choose a gap year. While on Aardvark, I have not only gained real work experience with my internship but also gained independence and lifelong friendships.
From day one, we have been immersed in a completely new culture, challenged to live on our own for the first time, work, and make new friends. The opportunities we have been given, have allowed so many of us to develop and improve as people.
Every aspect of the program has exceeded our expectations. Once we learned about Aardvark, we knew it was the perfect fit for our daughter.
Hannah loved living in both Tel Aviv and Jerusalem. She loved the hikes, the Shabbatons, her roommates, and now has a much deeper connection to Judaism and Israel.
My daughter, Romane Ferera, had the most fabulous 5 months. This program was what she needed to connect to Israel.
We are really delighted Lottie did aardvark as part of her gap year spending 5 months in Tel Aviv. The programme offered a chance to be independent, work, socialise and enjoy great trips in Israel.