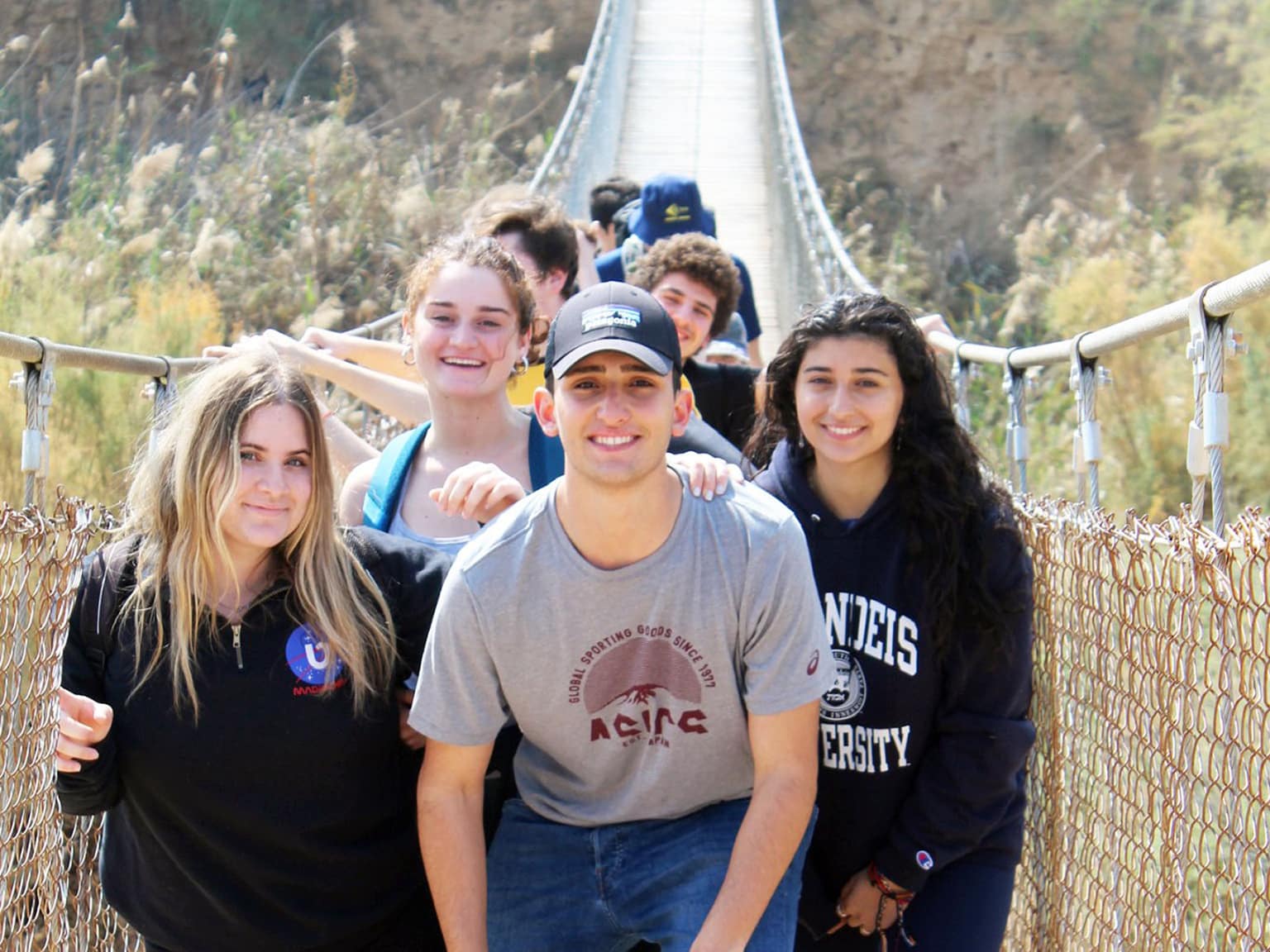 GAP YEAR OR SEMESTER | 4-9 MONTHS
Immerse yourself in Israel! Strengthen your Jewish identity and connection to Israel through a customized year of internships, travel and dynamic learning. Our students live in Jerusalem and Tel Aviv and intern at top startups, discover Jewish history in action, live in Jerusalem and Tel Aviv, travel the world, study Hebrew, form lifelong friendships, and more.
Duration: 4-5 months or 9 months
Fall Semester: September-December
Spring Semester: January-May
Year Program: September-May
Living in Jerusalem and Tel Aviv, our participants take full advantage of the cultural enrichment, night life, and convenience of the two most popular cities in Israel for today's young adults. Designed for post-high school (gap year) students, current college students, and working young men and women ages 17-21, Aardvark Israel brings together a diverse group of students from around the world for:
Urban living
Professional internships and volunteering
Weekly field trips throughout the country
College-accredited courses
Countless enrichment opportunities
Optional add-ons allowing you to customize the experience with special interest tracks and international trips
Daily Life on Aardvark Israel
Customize your program with focused tracks in extreme sports, Jewish identity, Israeli army, first responder training, and more!
Gain a deep understanding of diverse cultures and the global Jewish community through focused international trips throughout the year.
Add to your year or semester experience and extend your program! Spend the summer months on one of our plus programs with options in Israel, USA and Africa.
Locations - Tel Aviv and Jerusalem
Israel's ever-growing metropolis, Tel Aviv, is beautifully set on the coast of the Mediterranean Sea and known by the locals as the city that never sleeps. An anomaly in the Middle East, Tel Aviv is a cosmopolitan, open-minded, vibrant city that is also filled with rich history and diverse traditions from all over the world. As the center of the "Start-Up Nation," the city boasts much more than its popular beaches. With an exciting nightlife and expansive cultural attractions, students will love living in this modern and diverse city.
The geographic and spiritual center of the Jewish people for over 3,000 years, Jerusalem today is an advanced, dynamic city. Truly one of a kind, the city weaves together past and present, history and culture, excitement and spirituality. At the center of the city, the Machane Yehuda Market brings together the city's diverse population and intertwines food, shopping, bars and restaurants. With a vibrant nightlife and transformational atmosphere on Shabbat, living in this unique and exciting city will be a wonderful experience for students.
Additional Program Details: