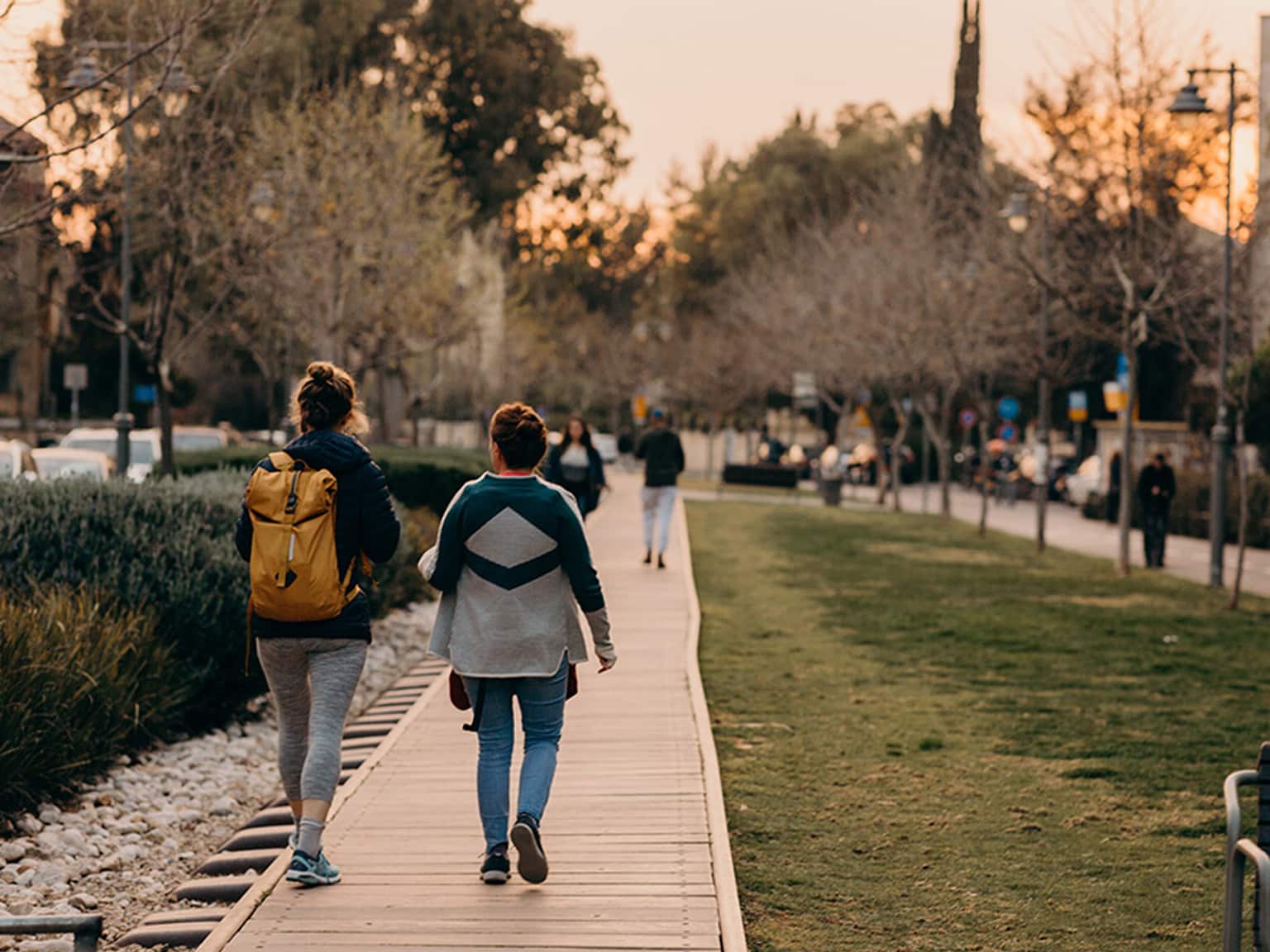 Your life-changing


.


in Israel
The Aardvark Israel Mission is to foster personal growth, strengthen Jewish identity, and solidify a connection to Israel in young Jews from around the world. We celebrate diversity and welcome Jews from all backgrounds and affiliations.
...three Jewish educators sat down to solve a problem
In 2010, three Jewish educators sat down to solve a problem. Students from around the world were looking for an Israel gap year program that did not yet exist– a program that perfectly balanced structure and freedom, a program that allowed them to grow professionally and personally, and, most of all, a year in Israel after high school or during college that empowered them to experience the breadth and depth of Israeli life and culture.
And so, Aardvark Israel was born. Since its inception, Aardvark Israel has established itself as the premier, professional gap year and study abroad program for recent high school graduates, current college students, and working young men and women ages 17-21. Our staff consists of highly-experienced administrators, world-class educators, and caring counselors that guide and support our students every step of the way.
All backgrounds, all affiliations, all genders, and all sexualities.
Ready to learn, grow, and push themselves.
Open to experiencing all Israel has to offer.
Aardvark Israel is proud to work in partnership with Masa Israel Journey
Masa is the global leader in immersive international career development and leadership experiences in Israel for young Jewish adults from around the world.
With a variety of long-term programs in Israel, Masa is able to provide meaningful, enriching experiences to young Jews from many different countries, backgrounds, levels of education, and fields.
Since its founding in 2004, Masa has helped over 150,000 young adults from 60+ countries to strengthen their connection with Israel, empowering a new generation of connected, committed, and inspired young Jewish adults. These young adults are changing the face of the Jewish world and Israel, as professionals, community leaders, and advocates.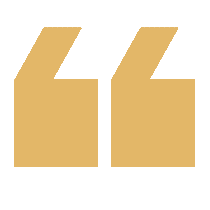 Yoni expressed profound gratitude to us for "the trip of a lifetime. I just wanted to let you know that I am very thankful that you sent me to my home to grow up." So hard for us that we won't be giving him his Shabbat blessing... but we know he is blessed many times over with his new Aardvark family.
I have been very happy with the program and enthusiastically endorse it. I am so pleased with the quality and kinds of activities you offer on weekends, the group experiences, and the supervision. There's enough space for the participants to feel independent and enough supervision for parents to feel their children are safe.
It is so wonderful to hear about all her amazing experiences and to see how she's grown. The experience of living independently in a different country with peers from different countries was an amazing opportunity, but all of this would not have been the same without your care and guidance. Thank you so much for making sure that while Jess was growing, learning and experiencing – she was happy!!
The way you guys know how to get into these kids' hearts is amazing. After all the national ceremonies this week, I asked Doreen how she feels, and she said that it was the best experience of all!!! The powerful way of celebrating these holidays is only in Israel. I feel that I've earned my Jewish daughter back, and you guys have a big part of it.
Thank you for the incredible year my daughter had. It was a tremendous growing experience; she learned more about herself, about getting along with others and most importantly, became more "in touch" with her Jewish Identity. My heart is full for her. Seeing Israel the way she did and doing the international travel like she did gave her a thirst for travel and discovering new things – which ALL people need I think!
Our daughter, Dana, just came back from her Aardvark year in Tel Aviv and Jerusalem, and we couldn't be happier. She is ready for college - her Hebrew, Jewish development, and sense of self is all out there. And she had an incredible time - with adventures, making friends, travel throughout Israel - and even side trips to China and Germany. What a great way to spend a year.
Thank you for the fabulous updates and pictures and for an incredible Aardvark experience for Mia. She has really loved it and thrived! The communication from Aardvark for parents has been brilliant and is just one of the many elements that really sets the programme apart from any other gap year offerings.
I want to thank you and all the team at Aardvark for providing Gina with the most amazing Gap Year which exceeded our expectations. The caring environment together with the independence that the students have is really unique. She has formed some great friendships with students from around the world. She has so many wonderful lasting memories. She had great interaction with the staff who were all supportive of her during the year.
I cannot express enough the gratitude I have toward the Aardvark staff for giving my son "the ultimate" year in Israel experience. Each week their schedule included activities that were fun, exciting and educational. On the "down days" he was living life in Israel, volunteering, shopping, taking buses, all the while making new friends. My only regret is that this Aardvark experience, like all 'good things', has to come to an end.
Every aspect of the program has exceeded our expectations. The program strikes a balance between structured tiyulim, classes, meaningful work opportunities, and ample free time to connect with people from all over the world while living like a local. Lani has been fortunate to be perfectly matched with her roommates, which has made her experience even more enjoyable and rewarding.
Hannah has grown up a lot and she is a more independent and confident young lady than when she left. She loved living in both Tel Aviv and Jerusalem, she loved the hikes, the Shabbatons, the Thursday night meetings, the roommates, and so many new friends and of course, she now has a much deeper connection to Judaism and Israel.
We are really delighted Lottie did aardvark as part of her gap year spending 5 months in Tel Aviv. The programme offered a chance to be independent, work, socialise and enjoy great tiyulim (trips) in Israel. She was supported well by the office team, in particular her madrich Noam and met friends for life. She did one semester but when she finished wished she had done two! For us, the highlight was the unique chance to work hard and play hard in Israel, and make so many international friends.
Why Take a Gap Year or Semester in Israel?
There are so many reasons, but let's start with the basics.
A gap year in Israel will give you the breathing room to make tough decisions about your future, like what you want to study or what you want your Jewish life to look like. It will give you a taste of independent living without the pressure of a university setting, and best of all, it will give you some of the best experiences and friendships of your life.
"I gained a greater sense of myself."
"I learned how to live away from home and how to make friends with people from different backgrounds"
"I now have the experience of real Israeli life with work, volunteering, study, and trips"
"I gained skills and knowledge that contributed to my career."
"I now have a better understanding of other countries, people, cultures, and ways of living."
In most students' experiences, not only does taking time off have a positive effect on motivation, but it also translates into a real boost in performance in the following semesters at university, with positive effects lasting over all the remaining years of study. Major universities such as Harvard and Princeton are supporting and encouraging their incoming freshmen to take a gap year, and for good reason.
Program participants and staff come from all over the world, all streams of Judaism, and represent a wide spectrum of political beliefs. All are proud to be Jewish and Zionists.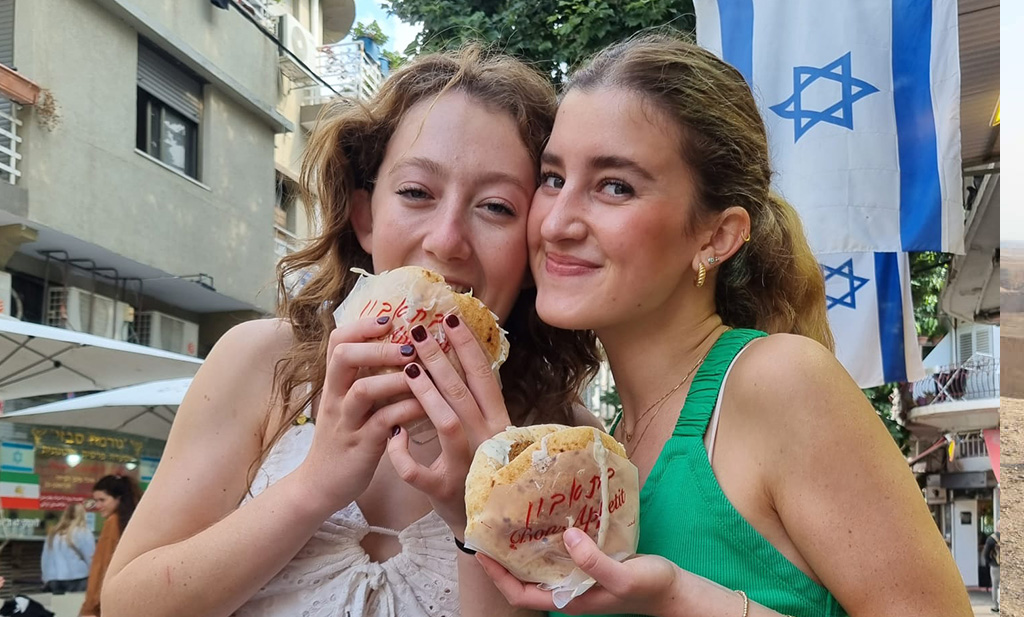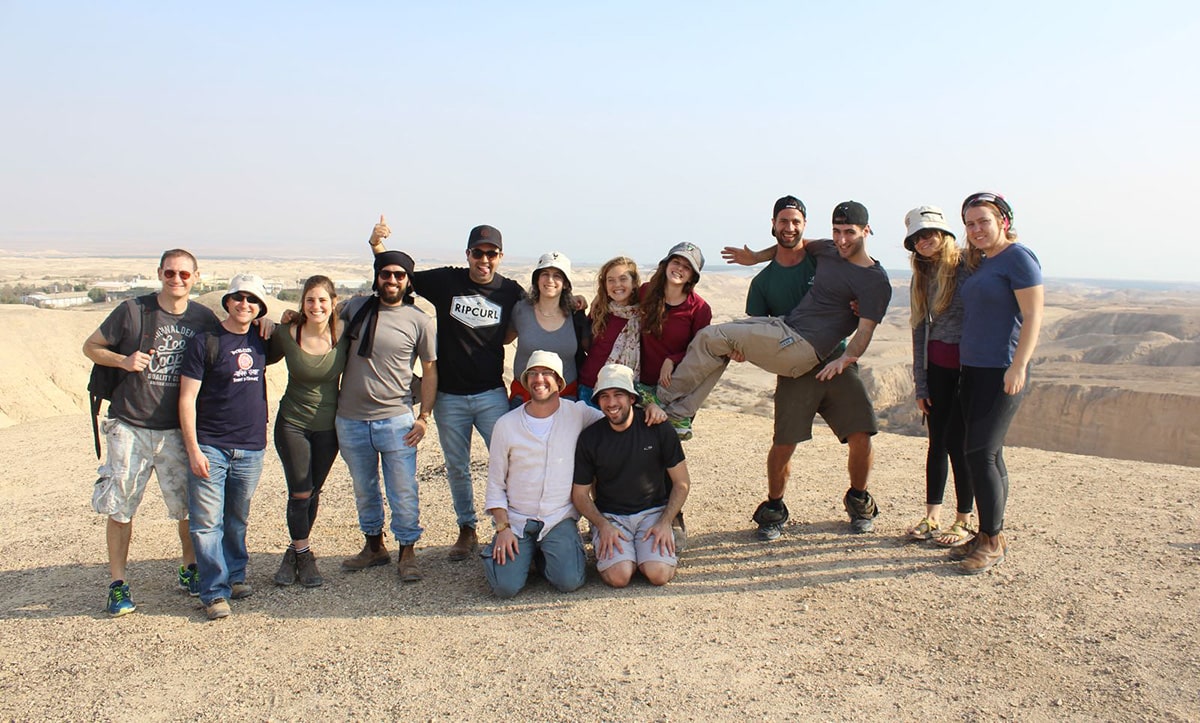 Our high staff-to-student ratio enables us to provide each student with a custom, curated experience designed to advance his or her goals.
Ready to make Israel yours?