A peak into our week in Tel Aviv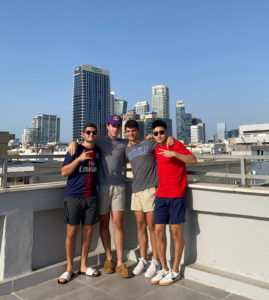 Monday morning we finally began Ulpan! The students have been looking forward to this since arriving!
We also had a session called Lemons to Lemonade, with the program phsycologist Lauren, who helped us find coping mechanisms for quarantine. For example, making a schedule, working out, and communication with your roommates.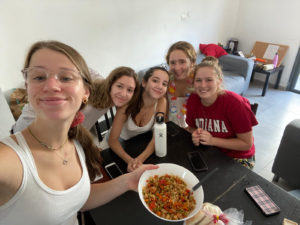 Throughout the week students had different sessions and workshops. Students could choose between sessions such as "Jew-Flix – Jews on TV show", "Living Like a Local in Tel Aviv", a personal story of "Growing up in Gaza" and many more.
There was also a writing workshop on offer which many students chose to join to and express themselves through the written word.
Next week is filled with more content, and on Tuesday we are finally meeting face to face, and starting to get to know Tel Aviv a lot better.
Below is next week's schedule: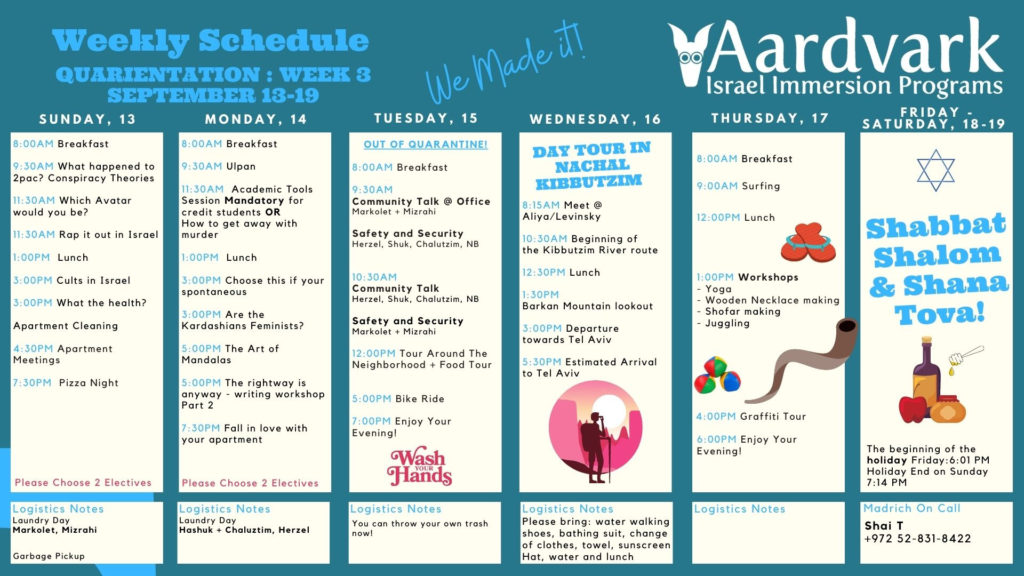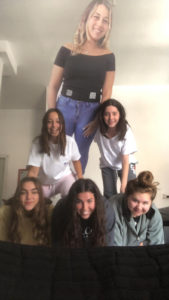 On Tuesday the entire community went on a Quarantine friendly version of The Amazing Race. Apartments were competing against each other in order to earn more points, and be the first to finish the race. It was great to see everyone getting into it and giving their best in order to win.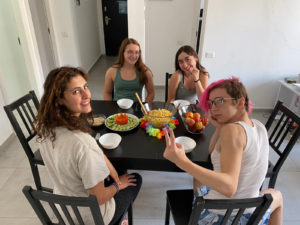 On Wednesday we had our first Faces of Israel class with Neil Lazarus, a well-known public speaker which many of our students recognized.
Neil shared his perspective about the intricate geo-politics of the Middle East, the challenges of the Israeli society, and inspired our students to be more critical and involved. He also challenged our students to think about their goals for the year.
Our first INK (I Never Knew), with Rav Fivel also took place this week. The students and Rav Fivel discussed the month of Elul, the Hebrew month we are in, which is leading us to the High Holidays. The session focused on introspection and self exploration.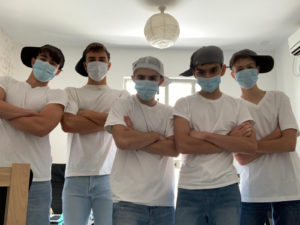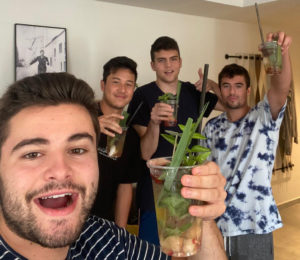 Next week is jam packed with a trip to the North, various workshops, surfing at the Tel Aviv beach and of course finishing with quarantine, and more!
We can't wait!
Wishing everyone a Shabbat Shalom,
Etai