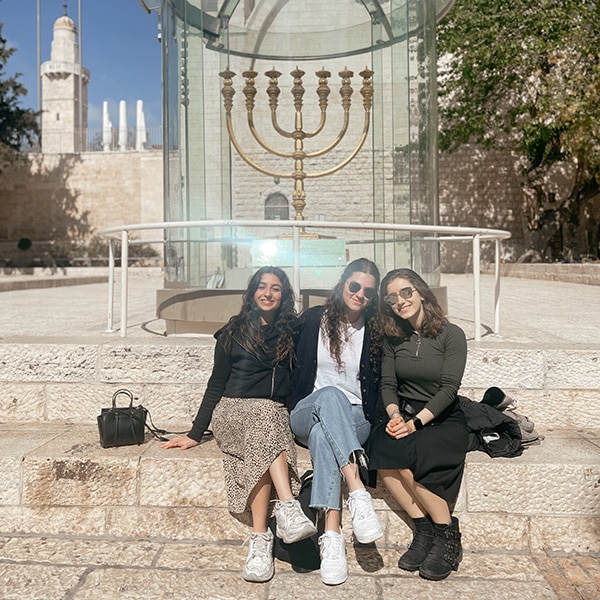 Shalom Parents and Students!
Another great week on Aardvark Jerusalem is ending, and as always, I have numerous experiences, pictures, and stories for you.
"Time is flying by and I can't believe we have already been here for three weeks! Can't wait for what the next few weeks bring!"  – Shoshana Scott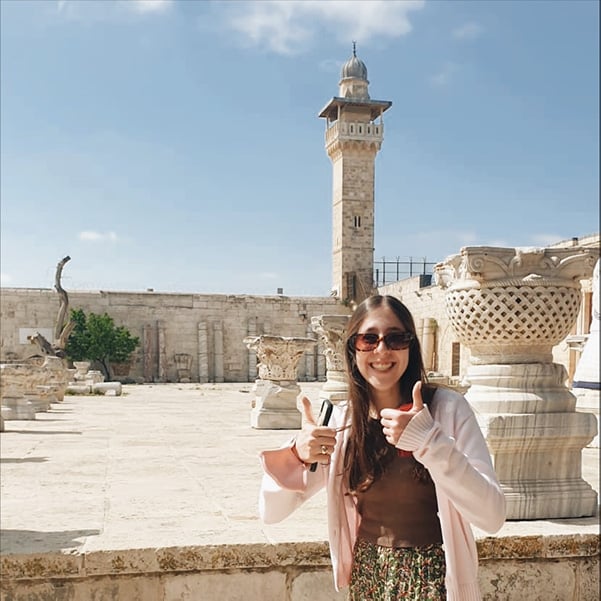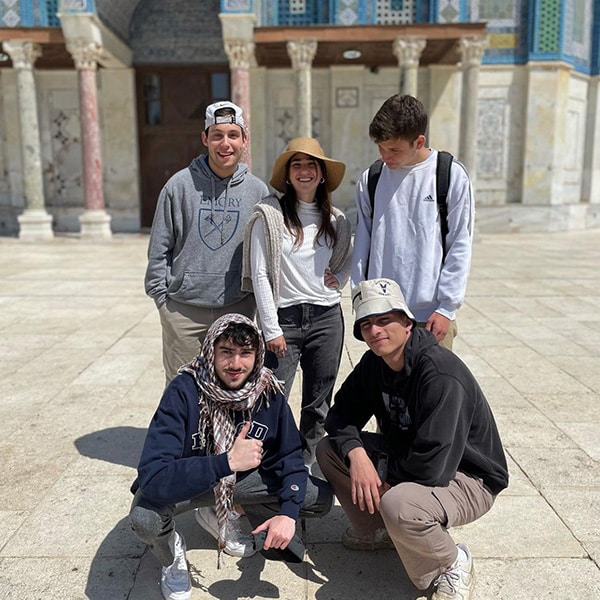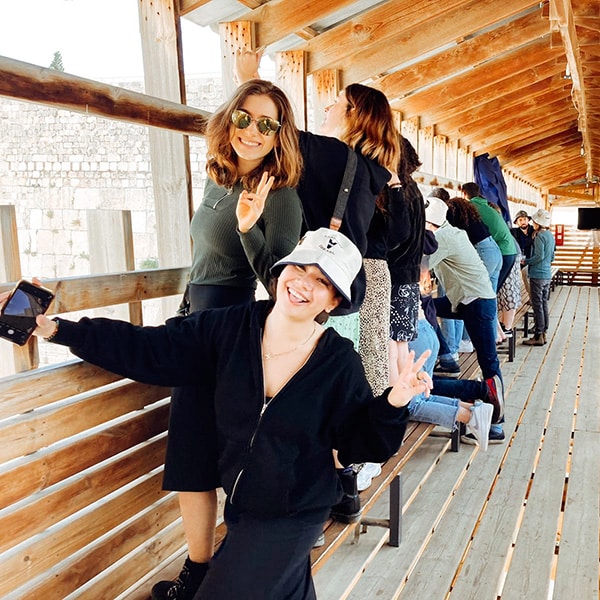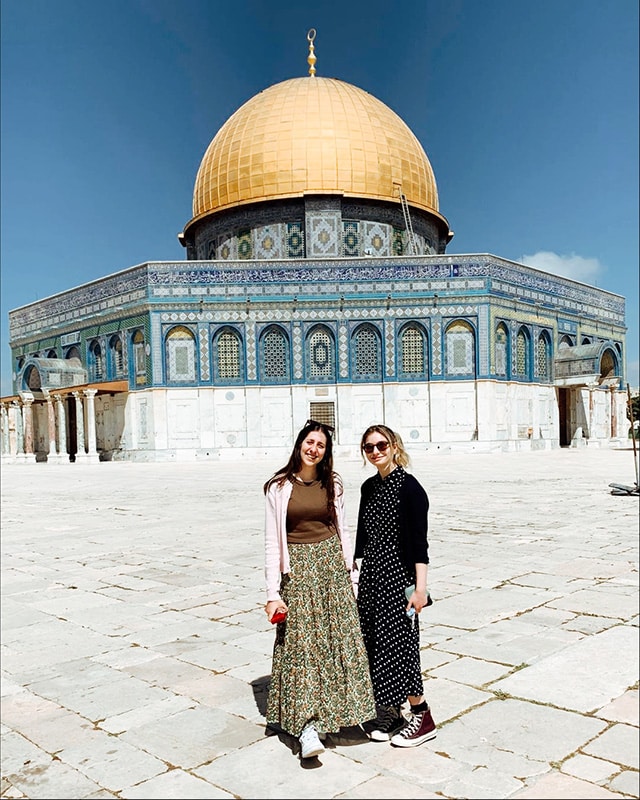 Tuesday was a big day for our students. They went on a special tour of Temple Mount and had the opportunity to see the Dome of the Rock up close. It was crazy thinking that 3000 years ago people were cutting massive stones out of the earth and then hauling them up for the construction of the temple. For most of us, it was incredibly surreal to be at the holiest place in Judaism, and we learned about the history of the Temple Mount itself. Many of the students were in awe of the beautiful mosque. We are so lucky that we are in a time of peace, so we were are able to go up the Temple Mount and to visit this site which is so important to both the Jewish and Muslim people.
It was incredibly remarkable to have the opportunity to see such an historic site that's important to so many people.
-Matthew Wein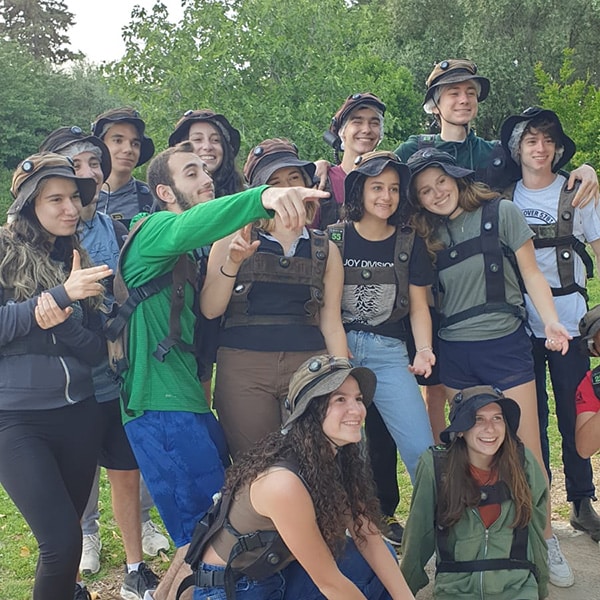 Tuesday evening, following our tiyul to the Old City, we played laser tag. We split into teams and the beautiful Jerusalem terrain turned into a brutal battleground as Team Hagar was twice victorious against Team Yotam, thanks to the efforts of Dan "Trezz" Rose. Despite Team Hagar's dominance, everyone was able to enjoy their night thanks to this unique experience. 
-Noah Pearlman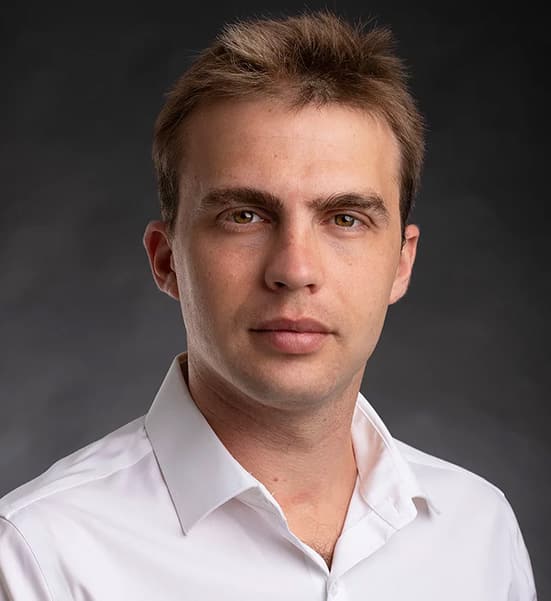 We had an amazing Faces of Israel class this week, in which Adir Schwarz, a member of the Jerusalem City Council, spoke to the students.
 In this week's Faces of Israel seminar, we had the privilege of sitting down with a young Jerusalem council member who is spearheading a grassroots movement to liven the city. He presented piercing insights, highlighting the multitude of challenges facing Jerusalem, while also outlining actionable solutions his movement is actively pushing forward. Finally, he discussed his personal political philosophy. That, more than anything, left me feeling galvanized to, as he described it, "wash the dishes" — in other words, take on the tough, messy problems that no one else is willing to deal with.
-Ezra Kohrman
My name is Billy Galeota-Alpern from Brooklyn, NY and I intern at the Jerusalem Media Group.
My main task is to assist with editing, broadcasting, and filming. Whether that's operating a soundboard for a live televised politician or cutting certain segments from the March of the Living video that aired last year, I'm just helping out however I can and doing what is needed of me to help the company out.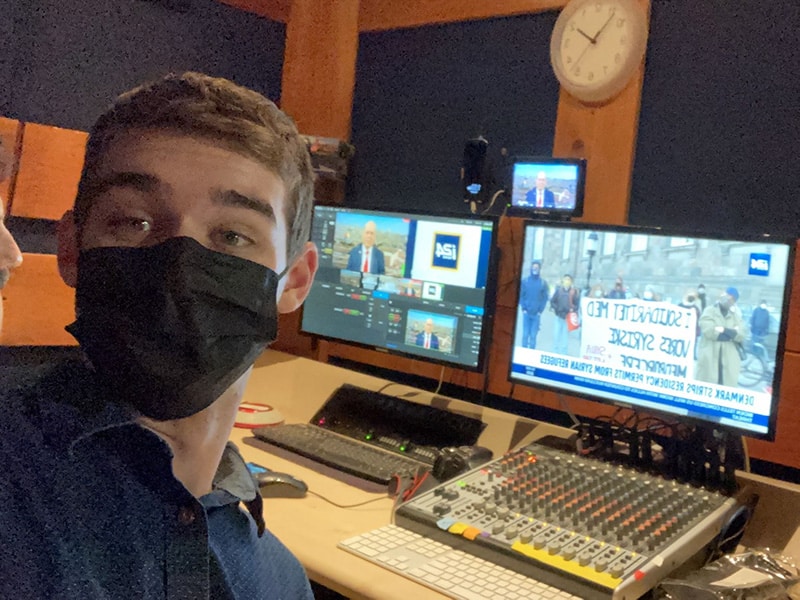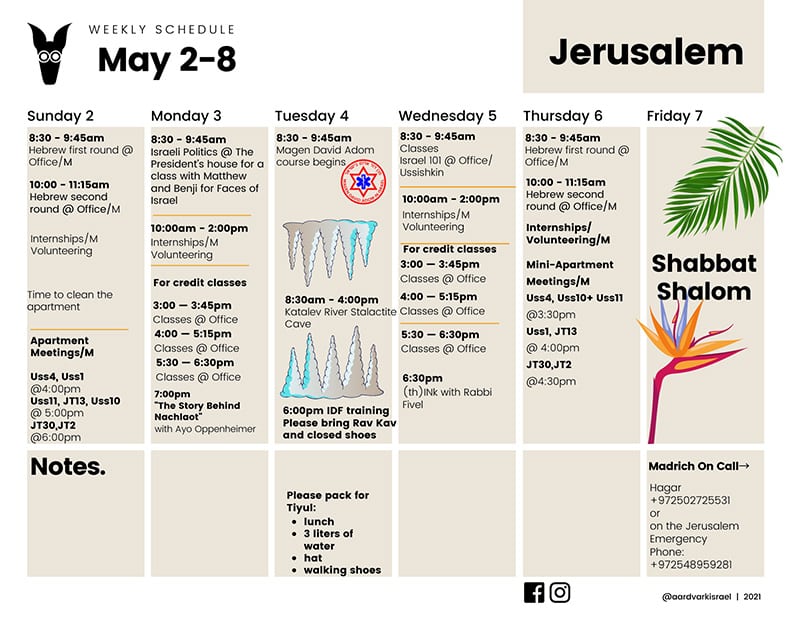 Next week, we will be taking a trip to the Katlav River and Stalactite Caves. We will also have an IDF Army training night with a former IDF soldier, and a visit to the President of Israel's house!
Madricha Hagar is on call Thursday & Friday. 
The Madricha on call over the weekend is Elina.
Have a great weekend,
Natali