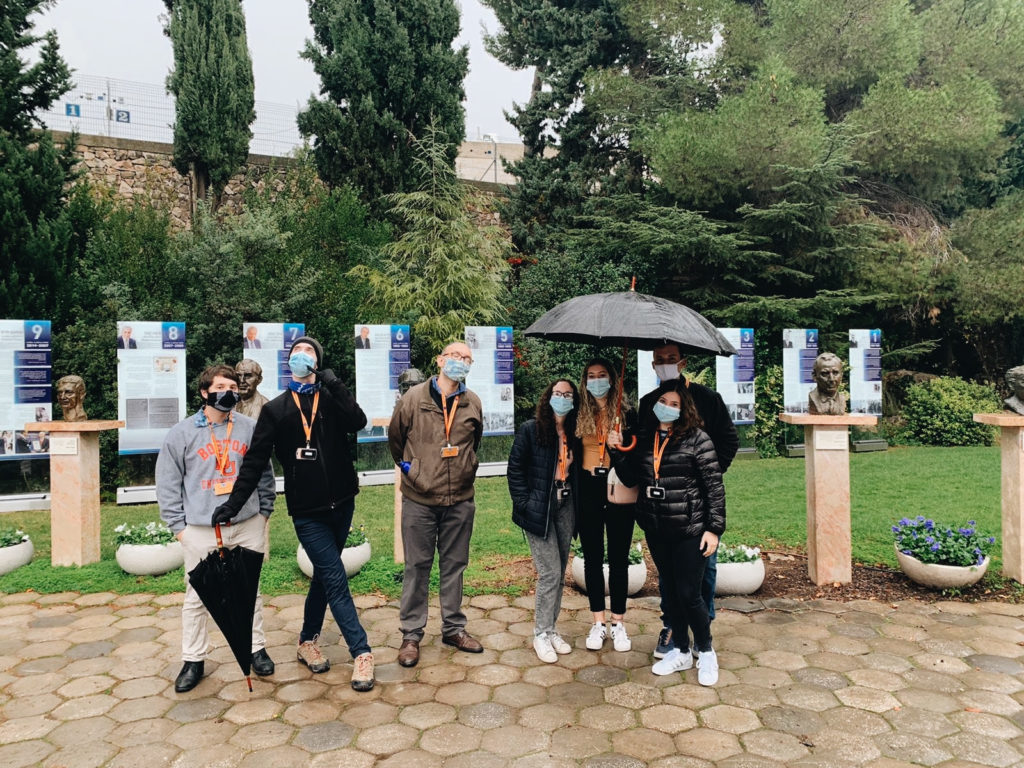 Shalom Aardvark Jerusalem Families,
I feel very emotional writing this last email of the Fall semester. This was a very significant semester for us, which makes it that much more difficult to say goodbye, but at the same time we are taking a deep breath and look forward to the next semester. The students are preparing to move to Tel Aviv and they couldn't be more excited!
This week in Jerusalem we started to really feel the end of the semester. Each group participated in a concluding activity with their Madrich or Madricha, students started to clean up the apartments, final classes and exams were held, and some goodbye dinners were eaten.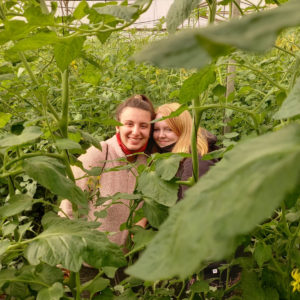 This week on the Tiyul we went to the salad trail! On the salad trail, the tour guide explained to us how different fruits and vegetables are grown, such as tomatoes, cucumbers, oranges, lemons, strawberries, and carrots! After she explained to us how each of the different fruits and vegetables were grown, we got to walk around the farm and pick some of the fruits and vegetables and eat them! They were super yummy and delicious! I had so much fun eating my way through this Tiyul!
-Maddy Rubin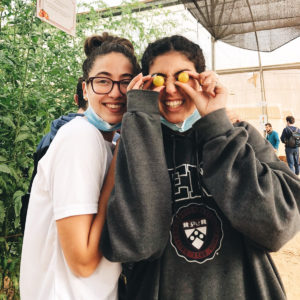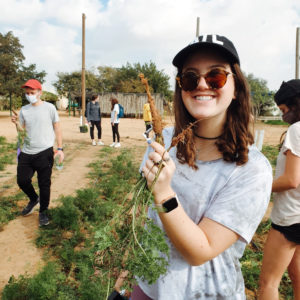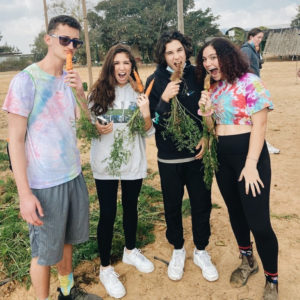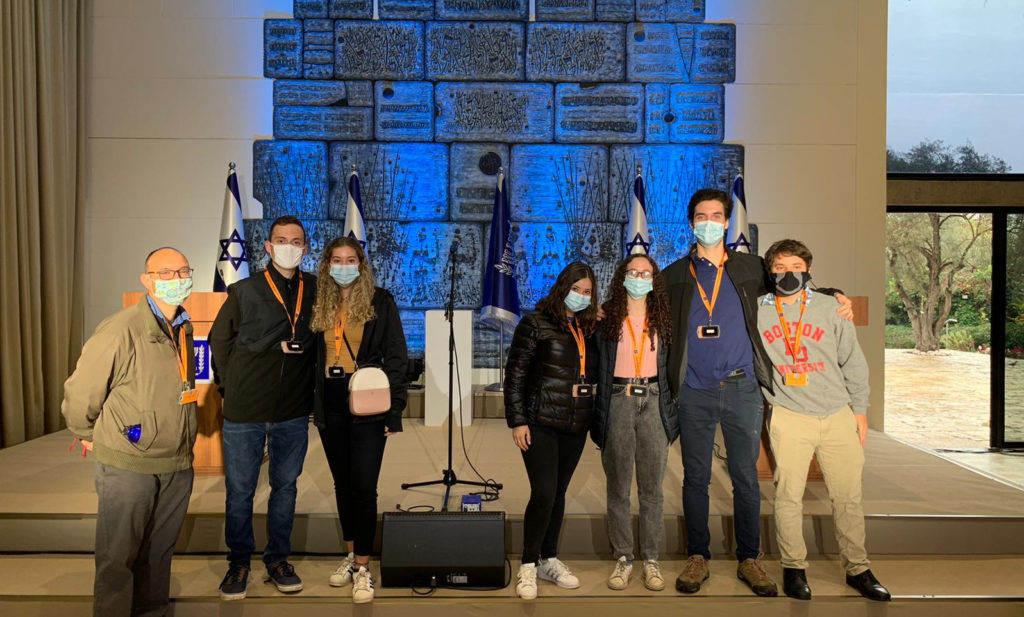 My name is Lauren Cayle and I am from Milwaukee, Wisconsin. Today, students in our Israeli Politics course had the incredible opportunity to visit the President's Residence, to tour and learn more about his role in government. Hearing about the past presidents and their achievements, as well as the current president, President Rivlin, was captivating and educational. One of the more interesting things we learned about the president is how he lives in a residential area. This enhances his relationship with the community and makes him more accessible to the people. This unique characteristic differs greatly from the President of the United States who is much more secluded from the people. The presidents in Israel strive to be a part of the community, and to be seen as an equal to the people, instead of acting as just a figurehead. The coolest part about today was that while we were there, they were preparing to film the 2020 Genesis Prize Ceremony. They had everything set up just as we would see it on TV, but it was in real life! I got to stand on the same stage, and at the same podium, and speak from the same microphone as the past and current presidents of Israel! Even the rainy weather of the day couldn't stop the tour from being as great as it was. I can't wait until lockdown is over to explore more of Israel through fun and informative field trips!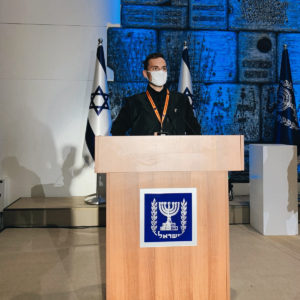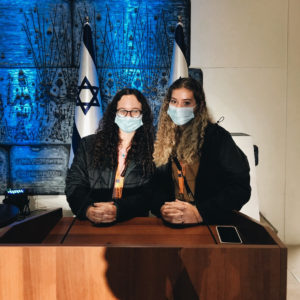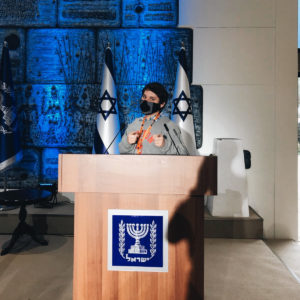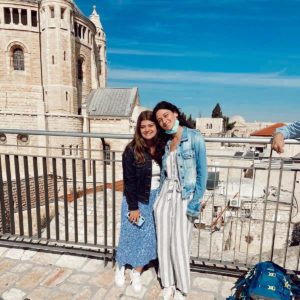 These past four months on Aardvark Israel in Jerusalem have taught me not only about Israeli culture and society, but also about myself. I'm so thankful to have had the opportunity to live independently, immerse myself in Israeli culture, and challenge myself academically. From studying computer science through BIG IDEA to trying new foods and learning a new language, I'm so grateful for the experiences I've had in Jerusalem. And while Jerusalem has had so much to offer, I look forward to my next semester in Tel Aviv!
-Abby Miller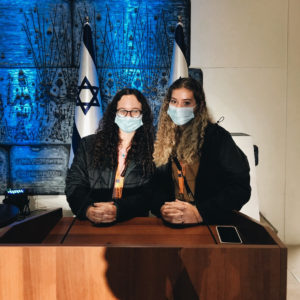 It's crazy to think that I almost didn't come first semester, but I'm so happy that I did. The past four months that I've spent in Jerusalem have been absolutely amazing and an experience that I will cherish forever. From the people I've met to the new culture I've experienced here in Israel, I feel so lucky and grateful for my time spent here thus far. Even during the time that Israel had a lockdown, Aardvark Israel helped ensure that I would still have a meaningful and worthwhile experience. I look forward to now moving to Tel Aviv and getting to spend the next five months here in Israel.
-Danya Belkin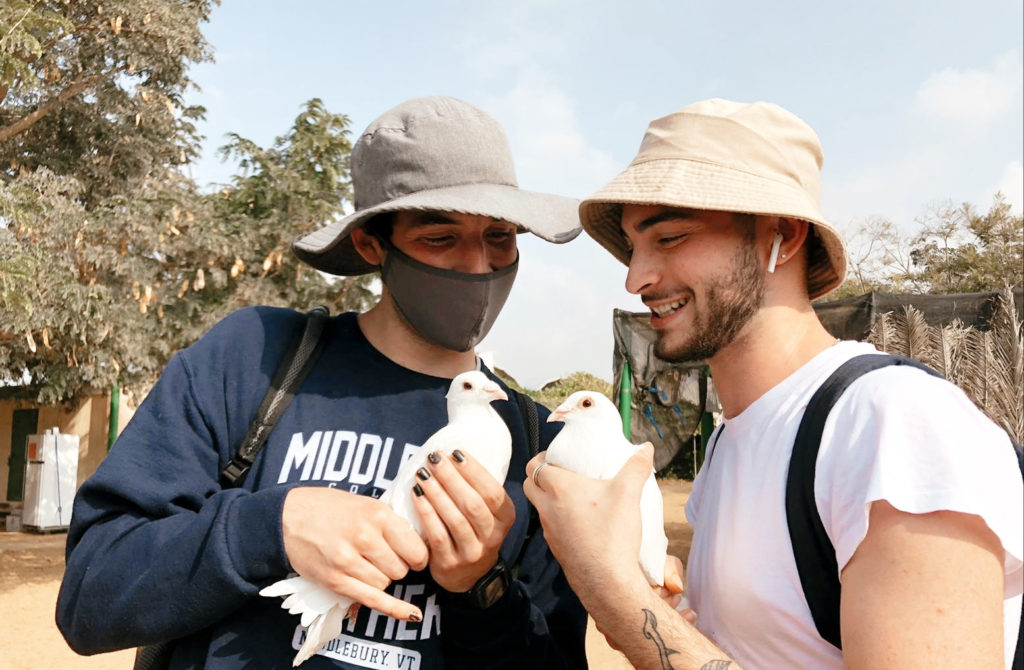 Our fall semster has come to an end, and we are starting our semester break, until the beginning of the next semester in Tel Aviv. To the students who are continuing with us to Tel Aviv – the Tel Aviv staff is waiting for you and can't wait to meet you. To the students who are starting a new chapter back home or anywhere else – make sure to come back and visit anytime you're in Jerusalem.
Thank you for a great semester!
Our counselor on call this weekend is Elina.
Shabbat Shalom,
Natali