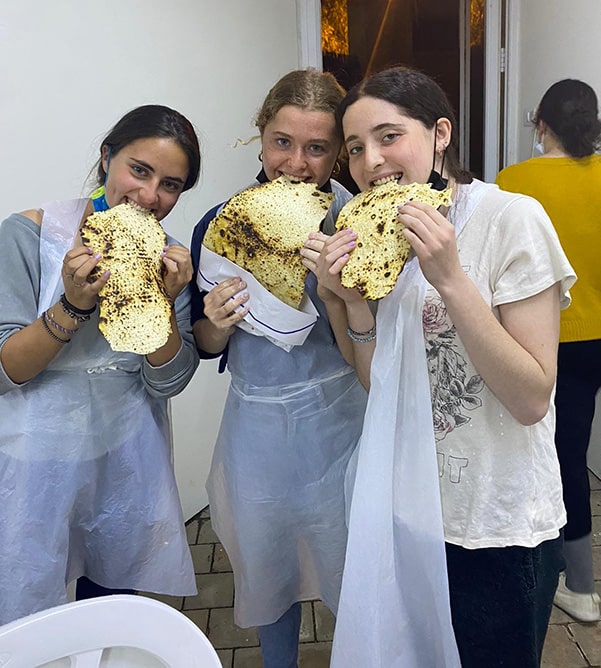 Shalom Parents & Students and Chag Sameach!
Today marks the start of Spring Break, and the students are looking forward to celebrating Passover – some with friends, some with family, and some are traveling in Israel.
Here are some highlights from our past week: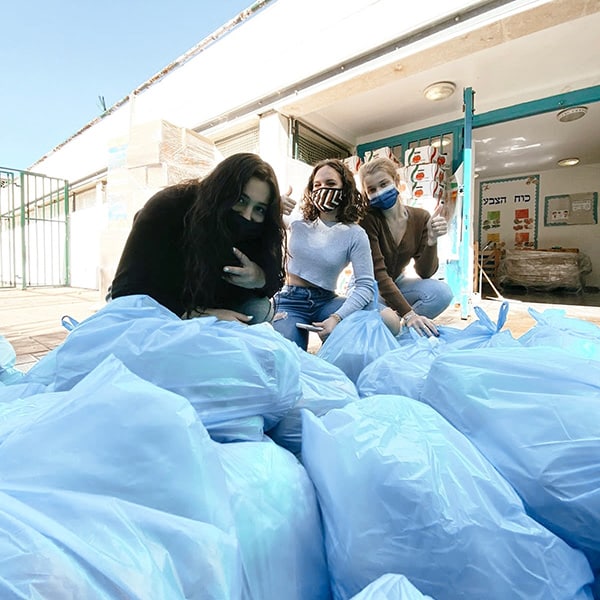 Nate Kingdom helping prepare for our alternative chocolate seder
On Sunday evening, we celebrated our alternative Passover Seder, a chocolate Passover Seder. The table was set up with a traditional seder plate, but instead of an egg or maror (bitter herbs), ours had a Kinder chocolate egg and dark bitter chocolate. Instead of wine, we drank chocolate milk, instead of celery, we ate strawberries, and even put in a jar of chocolate and marshmallows. Yes, it was definitely a lot of sugar in one meal, but it reminded us of the sweetness of our choices, and the freedom we have, both in the past from slavery, and today's freedom now that the Aardvark community has been vaccinated. The students read from an alternative Haggada and we played traditional songs with the guitar. It was a very nice and sweet evening all together as a family.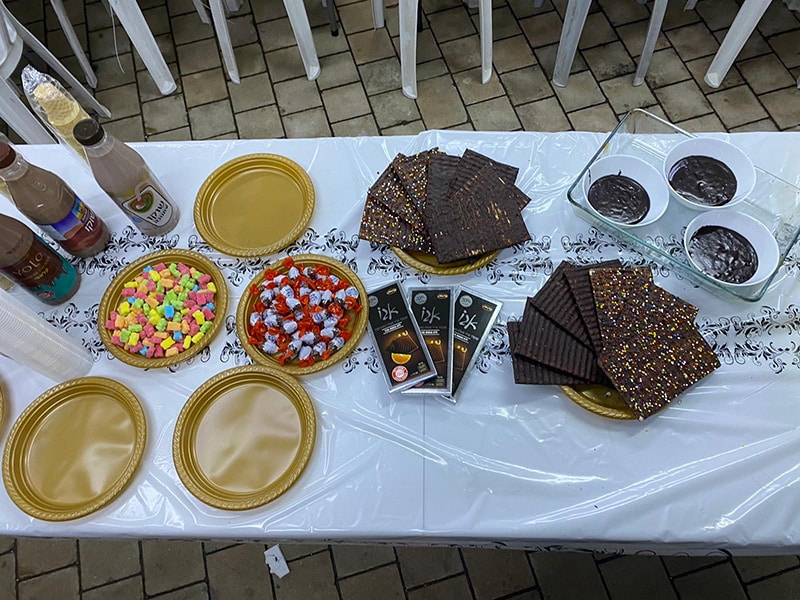 On Monday evening, we learned about the mitzvah of matzah making. We met at our building at Ussishkin with Hemdi, Rabbi Fivel's friend, who came to show us how it's done. There are so many things to think of when making matzah- from the flour that can't touch the water to the exact 18 minutes that we have to make the matzah.
We worked as a team, with one person pouring the water, one kneading the dough, and one sifting the flour. We ended up making yummy and kosher matzahs for ourselves.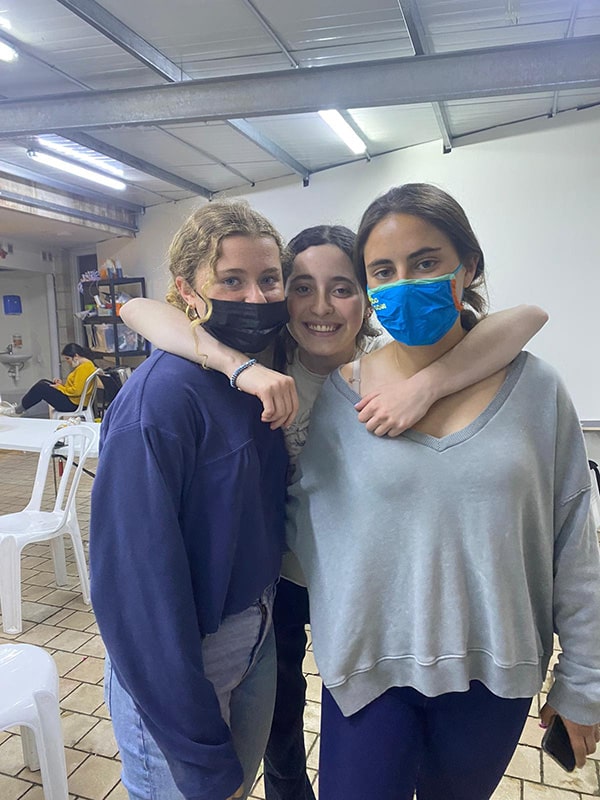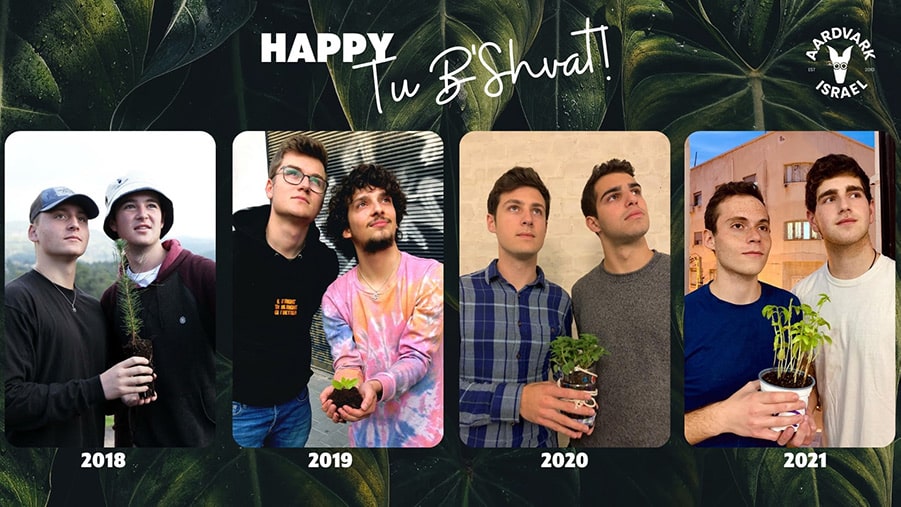 This Tuesday was Election Day in Israel (again). Therefore, our students were free that day and had the opportunity to explore the city and the country on their own. With 89.2% of the votes counted, it looks as if the 24th Knesset may lose a number of incumbent MKs, including some who stood out for important parliamentary work or who were the center of political storms. Of course, this situation is also an amazing opportunity for many debates and conversations with our students. We discussed the elections in most of the academic classes and during our daily interaction with the students. This is a historical time to be in Israel and I welcome you as parents to encourage your children to explore this political tension, which will likely continue into the near future.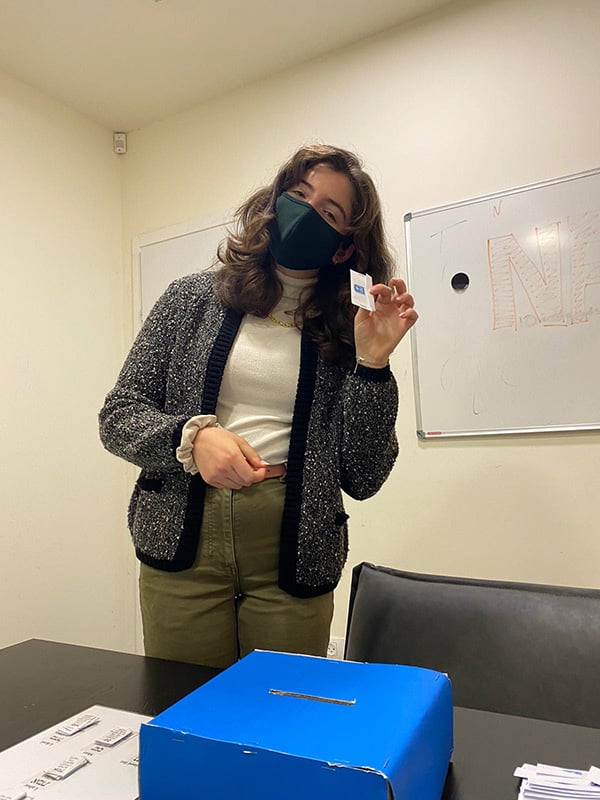 This week in (th)INK! we had our last session before Passover. We discussed all sorts of questions that the students had about Pesach and making a seder, in addition to exploring the centrality of questions in the Haggadah itself! We thought about the four children in the Haggadah and how we identify with each of them in certain aspects of our own lives.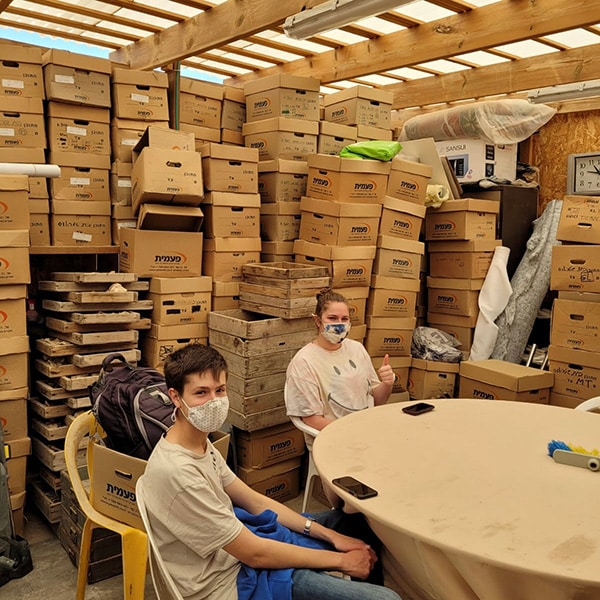 Evan McMahon shared his experience volunteering with MDA this semester:
Volunteering for Magen David Adom (MDA) has made my last few weeks exciting and tiring, to say the least. From helping the elderly in Jerusalem to assisting paramedics at the site of a gas explosion, there are rarely dull moments on the ambulance. I have also found that these high-pressure situations are great times to expand my Hebrew knowledge and really get to know all the different people that make up Israel.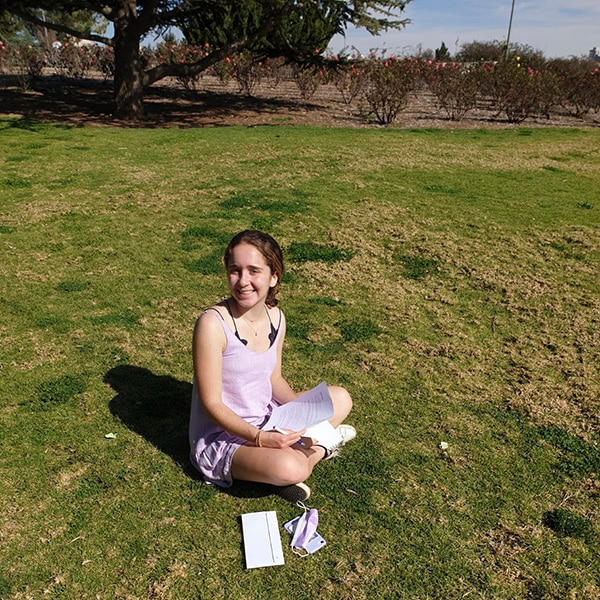 Caleb Stutman-Shaw receives his gift basket in honor of the holiday
In honor of Passover, we gave the students who were interested a Passover basket filled with Matzah, the Passover Seder plate foods, a tablecloth, and everything else they would need for a Passover Seder of their own.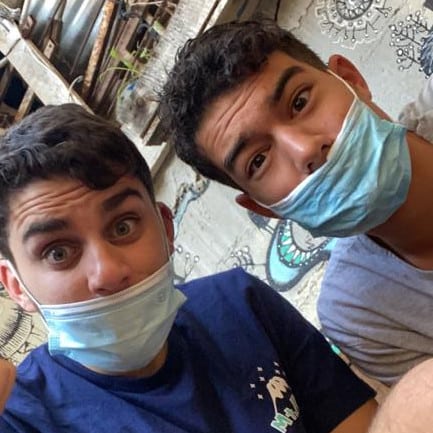 During the Passover break, we will offer students two fun activities: one is a trip with the community in Tel Aviv, in the mountains of Jerusalem, and the other is a bicycle tour along a route in Kibbutz Revadim.
Our Madricha on call this weekend and holiday is Elina.
Wishing all of you a Happy & Healthy Passover and Shabbat Shalom!
Natali