AARDVARK MADRICHIM (COUNSELORS)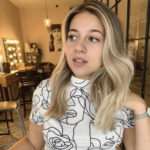 Danielle Didi: Hi! My name is Danielle Didi; I'm 22 years old and from Be'er Sheva. I was born in Israel but during elementary school, I moved to Costa Rica with my family for 5 years before coming back to Israel for high school. Before drafting to the IDF, I had a gap year in Montreal, Canada as a Shinshinit, where I lived and volunteered with the Jewish community and had the most amazing time! In the army, I served as a Sar-El instructor, where I was in charge of groups of volunteers that arrive from all over the world to help at different IDF bases for two weeks. I'm very excited about the coming year and can't wait to experience Israel with all of you!
---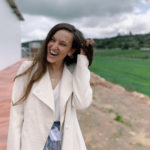 Noga Cherzman: Hi! My name is Noga Cherzman. I'm 22 years old, I was born in Jerusalem and have lived here my entire life. I went to high school at the Jerusalem Academy of Music and Dance, and I have been playing the flute since I was in fourth grade. I was also a counselor in the youth movement "Hanoar Haoved Vehalomed" (the sister movement of "Habonim Dror"). After I finished high school and before I joined the army, I went on a gap year organized by the Jewish Agency in Seattle, WA. During my gap year, I volunteered at a Reform synagogue, I taught Hebrew and lessons about Israel, I organized events for the Jewish community, and I was a counselor in NFTY and the Israeli Scouts in Seattle. Over the summer, I was a counselor at the URJ Camp Kalsman in Arlington, WA. During my army service, I was a commander for trainees in basic training and later, I became a commander in a course that trained soldiers to become commanders. After finishing the army, I studied to become a tour guide in Israel. I was a guide for Masa Israeli and led trips for teenagers in 11th grade. I am also a guide at the City of David in the Old City of Jerusalem. I am very excited to meet all of you and to be a part of the Aardvark family.
---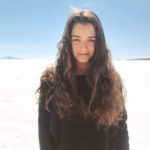 Nitzan Tesler: My name is Nitzan Tesler, which in Hebrew means a flower bud ready to bloom. I am originally from Hadera, which is a small town between Haifa and Tel Aviv, right by the shore. In the army, I served as a commander on a commanders' course in the Air Force. Straight after my army service, I flew to work as a Hebrew counselor at camp "Ramah Darom" in Georgia; it was a very special experience for me. I really like dancing, traveling around and cooking, and I am really excited to meet everyone and create new experiences together! 
---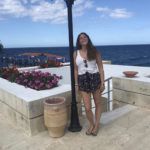 Elina Markose: Hi! my name is Elina Markose. I'm 22 years old and I've lived in Jerusalem my entire life. I was in the Israeli Scouts from 4th grade through high school. After high school, I went to a pre-army mechina leadership program called Ein Prat. It is like a gap year during which people study, volunteer and travel around the country. In the army, I was a navigation instructor in an elite unit called Maglan. After the army, I was a counselor on a month-long program called Mahal, for people from all over the world who come to Israel to do the army. Until the coronavirus pandemic, I worked in security at Ben Gurion Airport. I love singing and acting and I love going to the beach. I'm so excited to join Aardvark and I can't wait to meet everyone and have an adventurous and meaningful year together in Israel. 
---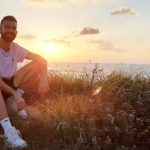 Omer Brymok: Hi! My name is Omer Braymok; I'm 22 years old and from a small Yishuv in northern Israel called Givat Avni. During my high school years, I was a counselor in a youth movement called the 'Mashatzim', which gave me the opportunity to travel all over Israel! After finishing high school, I took a gap year in Milwaukee, where I volunteered at the Jewish community, and was a counselor at camp Interlaken. In my IDF service, I served as a combat soldier in the Paratroopers Brigade, part of the 890th Paratrooper Battalion. In my free time, I love hiking, making art and laughing! I can't wait to share my love for Israel with all of you!
---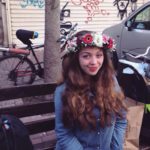 Maya Carmi: Hello! my name is Maya Carmi and I live in Raanana, a small city north of Tel Aviv. I first started counseling in high school, when I participated in two delegations to Germany and Poland, as part of an international congress run by my school.  During my army service, I taught Hebrew to new immigrants, Bedouin and Druze soldiers, who were doing their officer training course. During the last four months of my service, I was stationed at Kibbutz Kisufim where I was a counselor for the Garin Tzabar program for new immigrant "malshabim". I taught them about Israel, the army and of course Hebrew, and helped them adjust to their new life as Israelis.
I have been singing and playing the piano for the past 10 years, and I love listening to music, traveling the country and watching movies. I'm thrilled to meet you all and I hope we will have a great time! 
---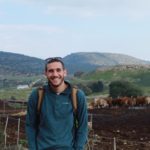 Shai Tahan: Hey, my name is Shai Tahan; I'm 23 years old and I was born and raised in Rosh Pina in the Upper Galilee. I enjoy listening to music, hiking and camping, but my favorite activity is to float in the Jordan River near my house. I studied in a democratic school in Kibbutz Amir and during both middle school and high school, I participated in a number of delegations to places such as Camp Tawonga in California, the Jewish Community in West Palm Beach and a student exchange program in Germany.  This is what inspired me to spend a year pre-army doing community service for the Jewish community in New Jersey, as part of the Shnat Sherut scheme run by the Jewish Agency. During that year, I was also a counselor in camp Tel Yehudah in New York. In my army service, I was a simulation instructor for paramedics and doctors, training them to become army combat doctors. I'm very excited to meet you all in this coming year! 
---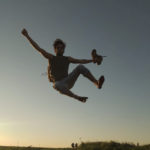 Ilan Bar: I'm Ilan Bar, I was born in Kibbutz Gesher and when I was eight years old, we moved to Gan-Ner, in the north of Israel. After school, I delayed my army service for a year and I went volunteering. I then served in the Nahal Brigade and as soon as I finished my service, I went to be a counselor at a a summer camp in Canada. Since then, I discovered a passion for education and I have worked with Jewish Agency programs ever since. I really love all kinds of sports; I try to do as many as possible, mainly running, climbing, and snowboarding. I'm really excited to meet you!!
---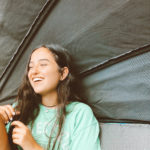 Shay Shitrit: My name is Shay Shitrit and I am 21 years old. I grew up in small place in the north of Israel. After finishing high school, I decided to do a pre-army program called Mechinat Kol Ami. During the program, we volunteered, traveled around Israel, and prepared for the army. In the army, I served as a mashkit aliya – meaning that I was responsible for helping the new olim in my unit adjust to the army. When I finished my army service, I flew to the USA and was a counselor in a summer camp, Capital Camps, and I then traveled for a while in North and Central America. In general, I'm a vegan, and I love traveling and meeting new people. In the future I want to write television and movie scripts. I'm super excited to join the Aardvark Team and make new experiences with all of you.