Introduction
Aardvark Israel and the Israel Volunteer Association (IVA) have partnered to give Diaspora Jewish youth the opportunity to do "Sherut Leumi" – a year of National Service in Israel.
Sherut Leumi is a program of social service, which gives young people the opportunity to work voluntarily in the sectors of society that need it the most. The participants will be able to choose their volunteering program within the areas of health, education, welfare and co-existence.
Mission and Goals of the Program:

Through Masa Year of Service, participants will strive to achieve the following goals:
Strengthen their Jewish Identity and Connection to Israel
Enhance their understanding of Jewish Peoplehood and our collective history
Deeply explore the concept of responsibility – for each other, for our land, and for our nation
Contribute to Israeli society
Duration of program
10 months:
February to November (participants from Australia & South Africa)
September to June (participants from USA and Europe)
Location:
Haifa – Israel's third largest city, beautifully set on the slopes of Mount Carmel facing the Mediterranean Sea, and referred to by some as 'Israel's San Francisco.' There is so much more to Haifa than the Bahai Gardens, which is all most tourists go to see. The city is known across Israel for its mixed population of Jews and Arabs who peacefully coexist and the result is an amazing fusions of Arabic and Jewish cultures across the city. With beautiful beaches and an exciting nightlife, students will love living in such an exciting, modern and diverse city.
Key Components of the program
Volunteering
Students will volunteer for 8 hours a day, 4 days a week in organizations such as hospitals, schools, kindergartens and NGO's. Placements will provide relevant "on the job" training in those fields and students will become a valuable member of the team as they contribute to their work placements. Students will work side by side with Israelis from diverse background, thus being immersed in Israel society, meeting different types of Israel and improving their Hebrew.
Learning – Ulpan, Field trips and Educational Seminars
One day a week, students will have educational and enrichment activities. This will include Hebrew ulpan, so students can improve their language skills, educational seminars focusing on Judaism and Zionism, and field trips to explore Haifa and beyond.
Evenings and Weekends
Though evening activities and optimizing their free time, participants will have both social and educational opportunities to further enhance their experience. Through sports, social and cultural events, guest speakers, and leadership development activities, the participants will have opportunities to see the many faces of Israel.
Weekends are free for the students to travel around Israel, visit friends and family and enjoy a relaxing weekend in their own apartment.
Housing and Accommodations
Living in Haifa, participants will be able to take full advantage of the cultural enrichment, night life, and convenience of the one of the most popular cities in Israel for today's young adults. Participants will be immersed into Israeli society, meeting their Israeli neighbors, shopping for groceries in the local shops, and navigating on public transportation giving them the chance to truly "live like a local."
Participants will receive a monthly local bus pass enabling them to get to and from their placement, plus attend classes field trips, and explore the city.
Apartments are shared only by participants in the program. All the apartments are fully furnished and equipped with kitchen appliances and utensils. Every apartment has WiFi. With the guidance of a qualified counselor, participants will learn to cook, clean, budget, do laundry, and live together with roommates. Participants will receive a stipend from the program for their weekly groceries and apartment needs.
Understanding that this will be the first time most are living on their own, staff will work with the participants in each apartment to ensure a positive group dynamic and the health and welfare of the participants. Throughout the year, the counselors hold weekly apartment meetings to facilitate and solve any issues which may arise, and also pay friendly visits to the apartments. As the year progresses, the participants will be encouraged to be more independent in their problem-solving in order to foster growth and maturity.
In order to accommodate all participants regardless of their religious affiliation, Shabbat will be observed in public spaces and students will have options for kosher housing. During free time and outside of the program facilities, each participant is free to observe in his/her own way.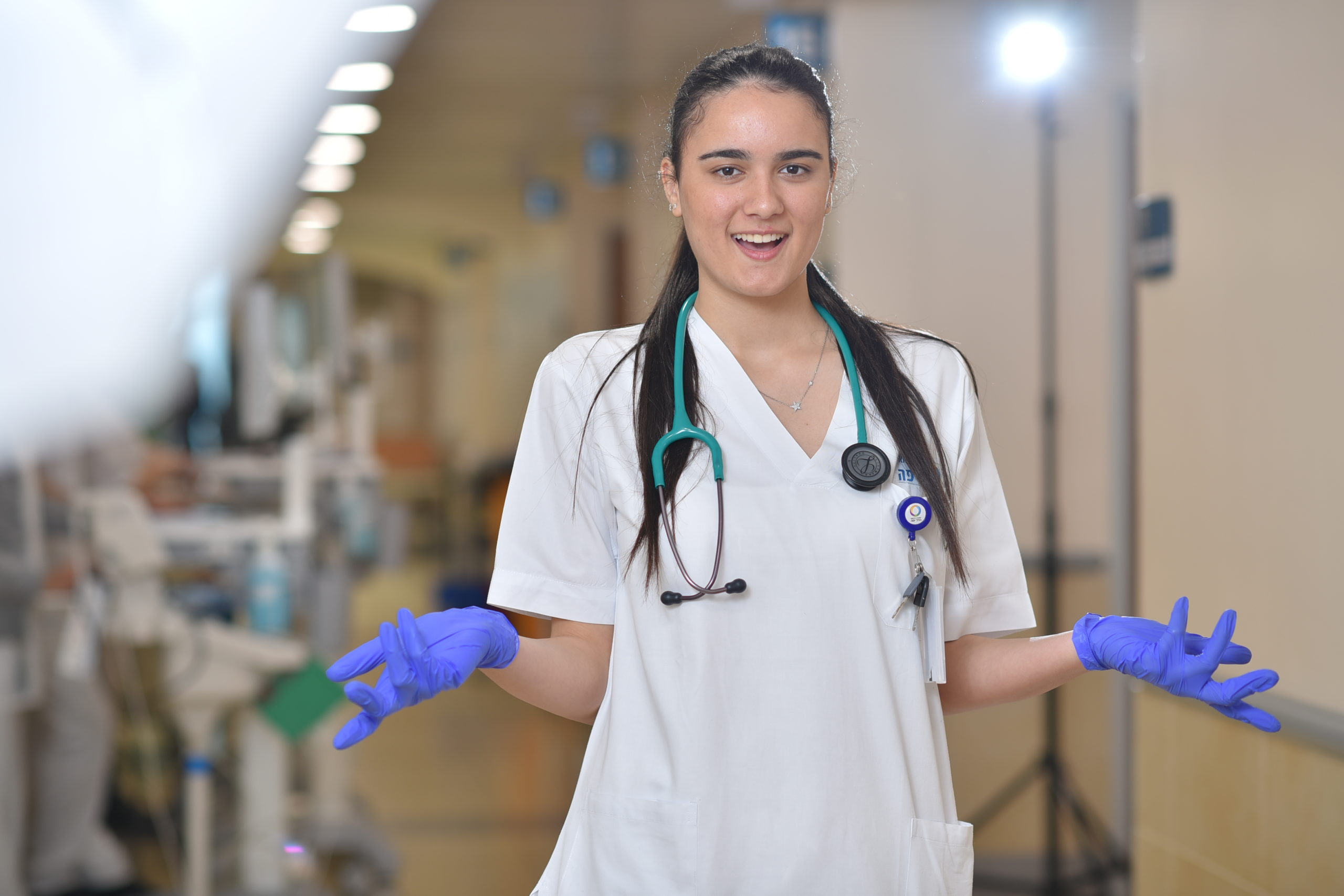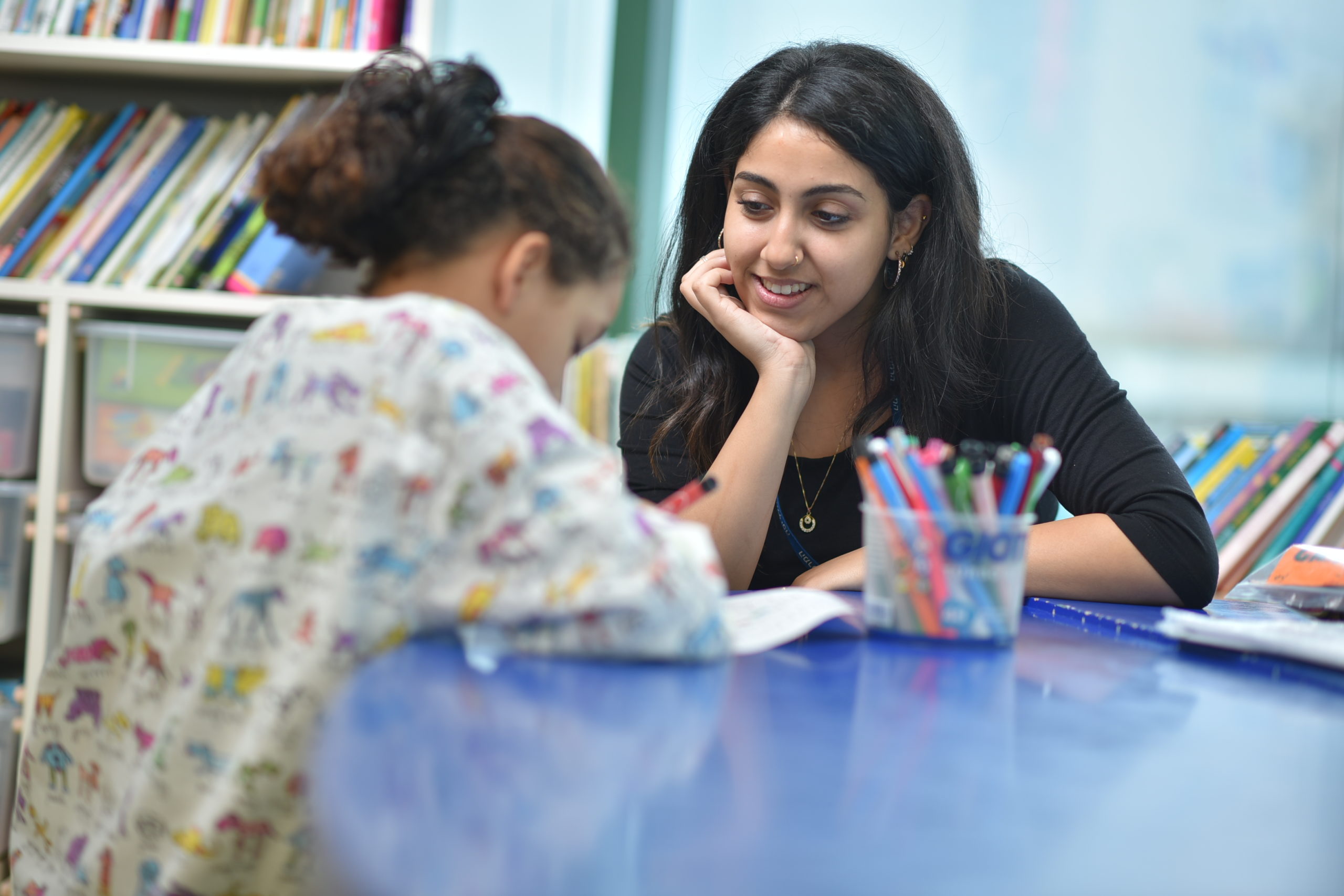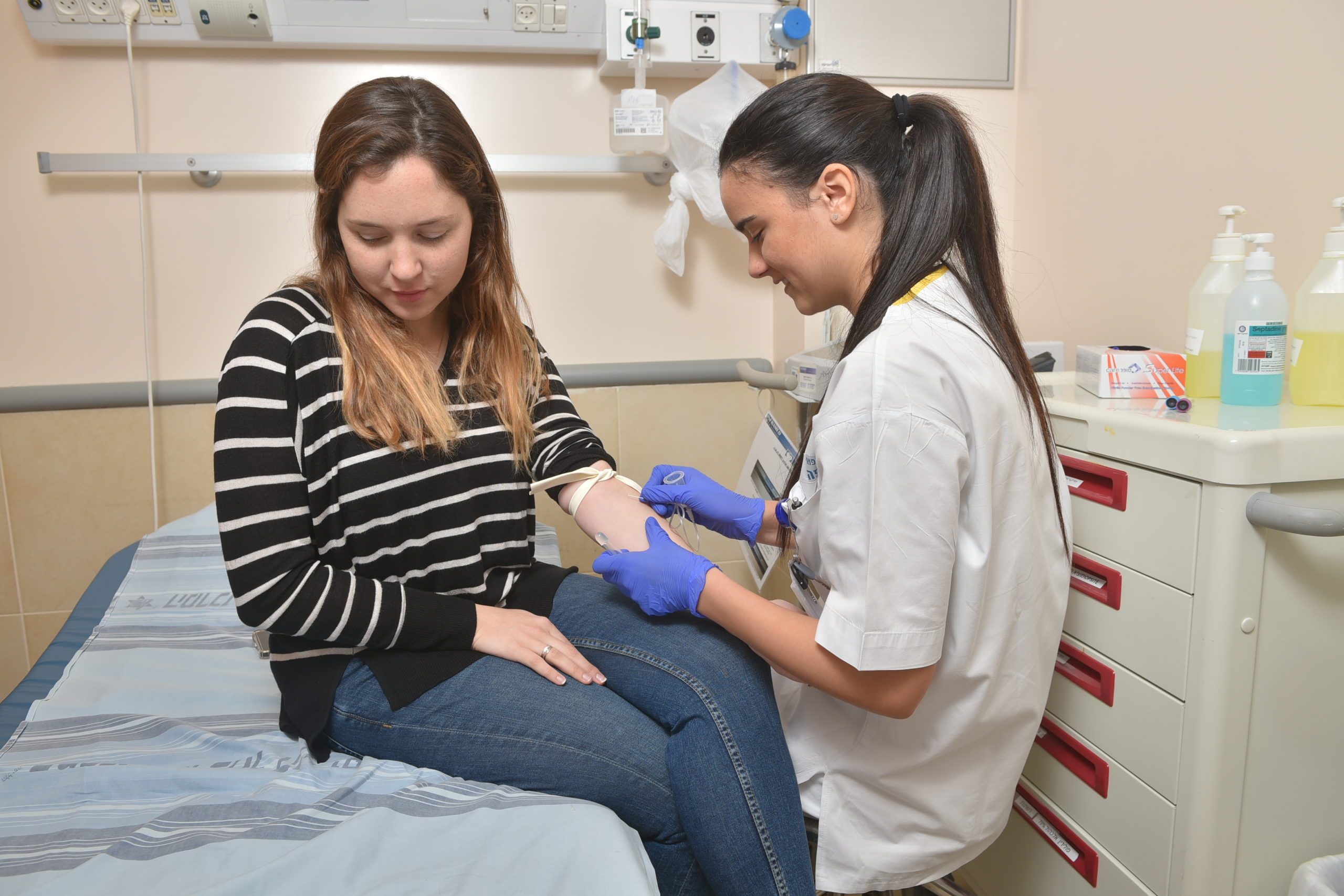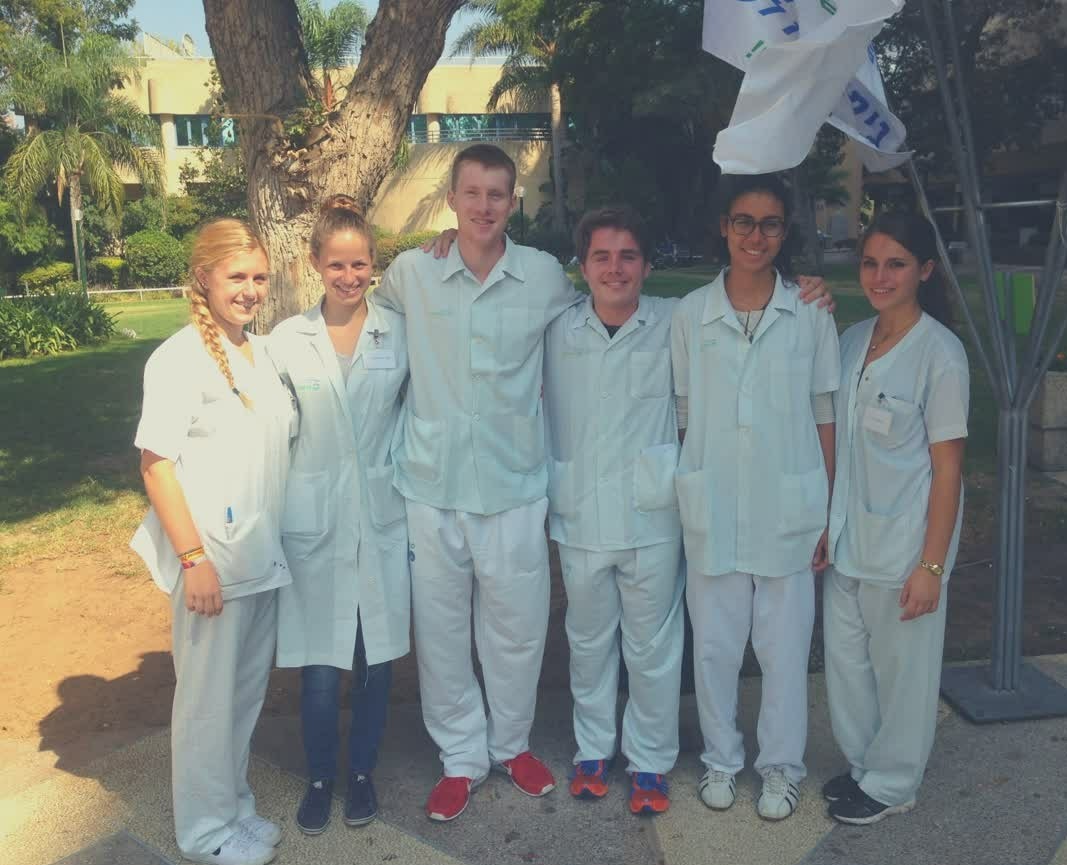 IVA
The Israel Volunteer Association is a non-profit organization that has been operating for 40 years to help strengthen the social resilience of Israel, through volunteering in general and through volunteering for Civilian Service in particular. The Israel Volunteer Association (IVA) is the social-voluntary organization with the widest scope of activities in Israel, employing volunteers of all ages and from all sectors and population groups, in a vast range of fields. These volunteers positively affect the lives of millions of civilians in Israel by their integration into the fields of education, welfare, health, security, the environment, government ministries and social services. Over the last few years the IVA have developed additional programs that compliment other endeavors in the civilian field, in order to keep being key partners in the Israeli social civilian activity.
The IVA directs more than 9000 volunteers (per year) from a variety of groups – employing Jewish and Arab, secular and religious, male and female, disabled and non-disabled volunteers.
The IVA has over 180,000 alumni who, through the Association's efforts, received a real opportunity to contribute to Israeli society.
The Association's volunteers jointly contribute over 12 million volunteering hours per year
Aardvark Israel
Aardvark Israel's mission is to bring together in Israel a diverse group of students from all over the world for meaningful, life-changing experiences that strengthen their Jewish identity, deepen their commitment to Israel, and foster their personal growth. Recognizing that every student has a different set of objectives for their Israel experience, Aardvark Israel offers a menu of opportunities allowing students to personalize their program in Israel. Since it's establishment in 2010, Aardvark Israel has brought to Israel over one thousand participants on its programs.
Aardvark Israel was co-founded by Keith Berman z"l, Debbie Goldsmith, and Simon Cohen, a talented cohort of American and British educators who each participated in an Israel gap year program in their youth prior to embarking on professional careers in Jewish and Zionist Education and making aliya as young adults. Keith, who had been a key figure in the world of Jewish Zionist Education, dedicated his career to bringing young adults to Israel for meaningful long-term experiences and encouraging aliya until his tragic and sudden death in November 2014. Aardvark Israel is the actualization of Keith's legacy of passion and commitment to Israel and his values are represented in the students, staff and activities of Aardvark Israel.
The Goals of Aardvark Israel are for participants to:
Love, advocate for, and contribute to Israel
Love Judaism
Strengthen their connection to the worldwide Jewish People
Grow as a person and have fun in the process
Aardvark Israel operates in conjunction with Masa, which is a project of the Government of Israel and Jewish communities around the world, represented by the Jewish Agency for Israel and its partners, United Jewish Communities / the Federations of North America, and Keren Hayesod – UIA. Other partners include the American Jewish University and the NJY Camps.
$13,500 USD (BEFORE MASA GRANT )
*THE COST OF THE PROGRAM VARIES ACCORDING TO THE "MASA" GRANT
Tuition for Masa Year of Service includes program tuition, housing, meal stipend, medical insurance, fees for all enrichment programming, local transportation, and more.
Airfare to/from Israel and the cost of any entry visa, if required, is not included in the program tuition.
Payment Schedules and Cancellation Policy
Application Fee:
$100 Non-Refundable Application Fee – required upon registering
Program beginning in September:
March 1 – Pay Deposit of $5,000 due (refundable before June 1)
July 1 – Balance of tuition due
A $500 late fee will be assessed for failure to submit tuition or a signed payment plan agreement by the July 1 deadline
Program beginning in February:
August 1 – Deposit of $5,000 due (refundable before November 1)
December 1 – Balance of tuition due
A $500 late fee will be assessed for failure to submit tuition or a signed payment plan agreement by the December 1 deadline
Cancellation Fees
The $100 application fee is non-refundable.
For Program beginning in September, all tuition payments are fully refundable prior to June 1. Between June 1 and July 15, a $1000 cancellation fee will apply. After July 15 and prior to the start of the program, a $2500 cancellation fee will apply. Students enrolled in add-on programs will be charged an additional $500 cancellation fee if withdrawing after June 1. Tuition and fees are non-refundable once the program has begun.
For Program beginning in February, all tuition payments are fully refundable prior to November 1. Between November 1 and December 15, a $1000 cancellation fee will apply. After December 15 and prior to the start of the program, a $2500 cancellation fee will apply. Students enrolled in add-on programs will be charged an additional $500 cancellation fee upon withdrawing after November 1.
Tuition and fees are non-refundable once the program has begun.
Scholarships
See scholarship section of Aardvark Israel website (under Tuition)
Medical
Basic medical insurance is provided by the program. Coverage includes doctor's visits, medications, and emergency care for most new illnesses and incidents which may arise during the program. Pre-existing conditions are excluded, as well as other limitations applying, therefore students are encouraged to maintain their own private health insurance from their country of origin. Specific information detailing the medical insurance policy is made available to participants' families once registered for the program. Upon arrival to Israel, students will be briefed about how to use the health services and which local English-speaking doctors and pharmacies are recommended. Urgent psychological care is also provided by the program for students in crisis. All psychological treatment is kept strictly confidential between the student and the therapist.
Safety and Security
Aardvark Israel Programs operate as a part of the Masa program of the Jewish Agency for Israel. We receive security updates on an ongoing basis and adjust security guidelines for the students accordingly (this includes restricting their free time when necessary.) When going out on excursions and hikes we always obtain clearance and guidance from the relevant agencies in Israel. All students are required to have a cellular phone from a company called "Partner" which allows the program staff to utilize technology to locate all students in the event of an emergency. Furthermore, all the phones are united in one text messaging service so we can send immediate guidelines and warnings to students if the situation warrants.
Supervision
In addition to the experienced senior staff of Aardvark Israel, a highly qualified counselor will be assigned to the group for the duration of the year. The counselor has completed the Israeli army and is fluent in English. While giving students the space to explore and learn to be more independent, the counselors are also a distinct presence in the day to day lives of participants serving as mentors and role models to the students.
Please see the FAQ section on the Aardvark Israel website (all questions/answers similarly apply except regarding meals)