Meaning in the Mitzvot (Option 1)
In this course, participants will have the ability to choose and explore mitzvoth that are meaningful, challenging or intriguing to them. After looking at the idea of mitzvah and mitzvoth in Judaism, each week will see an in depth look at a particular mitzvah – trying to get a sense of its place in traditional Judaism, its meaning and deeper value, and the roles it plays in the lives of participants. This aims to open an honest and open dialogue about how each of us relate to the mitzvoth.
Tanach for Life (Option 2)
In 'Tanach for Life' we will explore some of the various genres of the Tanach, and how they approach key life concepts and experiences. Firstly, before Yom Kippur, when the book of Yonah (Jonah) is read in shul, we will study this work, focusing on how individuals and collectives undergo change. What was really going on in that fish's abdomen? Following this, through the book of Shir Hashirim (Song of Songs), we will learn about the relationship between the individuals in this story of biblical passion and how this is intertwined with the allegorical story of the relationship between the nation of Israel and God. Finally, we will explore the book of Mishley (Proverbs) and its ideas about the origins of Wisdom, the 'streetwise' prince, and how insight and understanding is passed through the generations.
Relationships, Closeness and Communication (Option A)
This class is an invitation to explore and learn about yourself and to learn about you in relationship to others. Some of the topics covered include: relationship to our self; compassion; boundaries; transforming old patterning; touch, intimacy and sexuality. We will have opportunities to learn a related Jewish text and to enjoy fun exercises in self-expression including writing, role-playing, and sharing in pairs and small groups
The Ethics of Speech (Option B)
Language is one of the things that makes human beings unique and so it is not surprising that Judaism has something to say about how we make use of this most divine gift. Do you use your speech for good or for bad or is that not even a question you have ever asked yourself? Is your talk consistent with who you really are and how you feel? This course will explore some of the traditional teachings on the power of words. We will look at the laws of talking badly about people, gossiping, lying and embarrassing others. The course will raise many questions about something we all do every day – talking!
God Talk
This is a course about God. In this course we will study the ways Jews have thought and spoken about God for thousands of years. There is a wide range of beliefs about God that span the course of Jewish history. We will explore these theologies in an attempt to appreciate the vast array of theological options that exist within Judaism. We will also have an opportunity, in light of these Jewish sources, to reflect on how contemporary poets and songwriters express in creative and symbolic ways their own experience of God. This course will encourage you to examine these ideas in an attempt to refine and clarify your own notions of what God is or isn't. Through study, discussion, research, reflection, and journaling, you will be asked to develop your own personal theologies.
Blog Spot – Being Jewishly Wired
Recent studies have found that the average American teen spends more than seven hours each day using entertainment media! Our question is not how much time you spend on your phone, laptop or tablet but how much of your time are you doing Jewish stuff on line – 3 hours? 30 minutes? Nothing at all? This 'spot' will do two things. Each week we are going to explore some of the great Jewish stuff there is on the web to surf – music videos, postings, Jewish kitsch, Torah websites and much more. Secondly we are going to actually build a group blog for Selah: from deciding content to writing posts and even designing the layout. Let's go viral!
The Book of Shmuel (Option Alef)
What could be more meaningful than learning the stories of the Jewish People in their land during your year in Israel? We will journey back to the time of Kings, learning the book of Shmuel Aleph and the stories of Shmuel, Shaul, and David. Our primary focus will be on deepening our understanding of how to live our own lives by understanding the actions of heroes and villains. As an added bonus, we may even have the opportunity to visit sites where events that shaped the course of Jewish history took place, walking and learning in the same places as our ancestors. The stories of Shmuel Aleph will become deeply personal and important as a guide for the rest of our lives.
Pirkei Avot (Option Bet)
The ethical teachings which can be found in Pirkei Avot- "Ethics of our Fathers" refer to the entire gamut of Jewish life and have inspired people all around the world for thousands of years. In this course we will take a probing look at these lessons and the ideas which can be derived from this timeless text. Using a plethora of commentators, stories and parables, we will try to plumb the depths of these teachings and learn practical tools which we can apply in everyday life from them.
Find Your Roots: Jewish Genealogy (Option i)
Where do you come from? That question will guide us as each individual researches their own family story. Using ever-developing technologies and information we will travel back in time and learn about our ancestors. Genealogical research can make everything in our lives more relevant; Shabbat, Israel, our Judaism, and even our own personalities. Forgotten stories (and relatives!) will come back to life as we connect the dots of our great grandparents' lives. To add meaning to our discoveries, we will learn about the journeys our ancestors took and the things they experienced. We will come away more connected to the Jewish People as a whole, and learn things about our families and ourselves we never could have imagined.
Philosophy of Prayer (Option ii)
Prayer is one of the most beautiful and meaningful yet also one of the most challenging requirements for any Jewish person. Even before grasping the meaning of the various prayers, one needs to understand why one is praying, what the prayer means to us and what it means to God and how we can achieve a better level of concentration during prayer. The course will discuss the practical aspects of prayer and will illuminate the prayers themselves as well as the philosophical underpinnings behind those prayers. For those who wish to enrich their Shul experience, this course is a must.
Selah Space
Each week we will dedicate time to hanging out with each other as Selah and ask ourselves how we are doing. This space will allow us to reflect as a group on the new learning we have done that week as well as to share our stories of what we are getting up to Jewishly. We will also have a chance to hear announcements and get ready for the week ahead.
Super Holy Super Fun Shabbat!
Our experimental Shabbat class will aim to inspire our students to really love Shabbos! Rebetzin Nili and Rav Keith will explore the meaning and depth of the Shabbat laws and customs from lighting Shabbat candles to the meaning behind havdallah spices we will put a stress on the chassidut and Kabbalah behind the traditions! The classes will also include a fun and experimental l element where we will take what we learned into real life! This will include expeditions like cooking our own kabbalistic meals to shuk shopping lchvod Shabbat kodesh to making our own musical havdallah in town! We can't wait to start! Good shabbos!!!
Our Teachers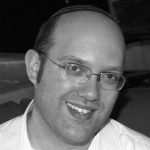 Rav Jeff Schrager : A native of Rochester, NY, and recent Oleh to Israel with his family. After studying in Yeshivat Hamivtar and Yeshiva University, "Rav Jeff" moved with his wife Naomi to Dallas for a two year stay before making Aliyah. Ten years later, they actually made it! During that time, he has taught at the Akiba Academy of Dallas, TX, focusing on teaching Tanakh, and Navi in particular, and also served as the Middle School Judaic Studies Coordinator. Also during his time in Dallas, Rav Jeff developed the L'dor Vador Curriculum combining family history research with learning about Jewish History and identity. He has written several articles about Jewish Education and Jewish Genealogy, published in a variety of publications. He and his wife Naomi now live in Ramat Beit Shemesh with their four wonderful children.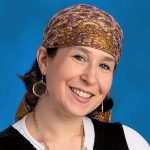 Naomi Schrager : Before making aliyah, Naomi spent most of her life in Texas. After highschool she spent a year learning in Israel and then studied philosophy and Jewish studies at Yeshiva University. She learned in a graduate Talmud program at YU. Naomi has always been very involved in youth groups and she met her husband working in NCSY. She has taught middle school, high school and adult classes. She has four children and just made aliyah this summer to Ramat Beit Shemesh.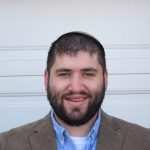 Rav Ari Silbermann : Since making Aliyah from Australia in 2005 Rav Ari has spent almost 10 years studying at various yeshivot, including Yeshivat Hakotel, where he combined active combat service in the IDF with religious studies. He has completed most of the exams towards rabbinic ordination from the Chief Rabbinate of Israel, has a diploma of education from Herzog teachers college, and an M.A in Bible from Bar-Ilan University, where his thesis dealt with the Dead Sea Scrolls and rabbinic notions of exegesis. He is currently writing his PhD in Bible as a doctoral fellow for the Minverva research centre. He resides with his wife, Laura and three children in Gush Etzion.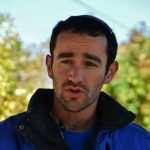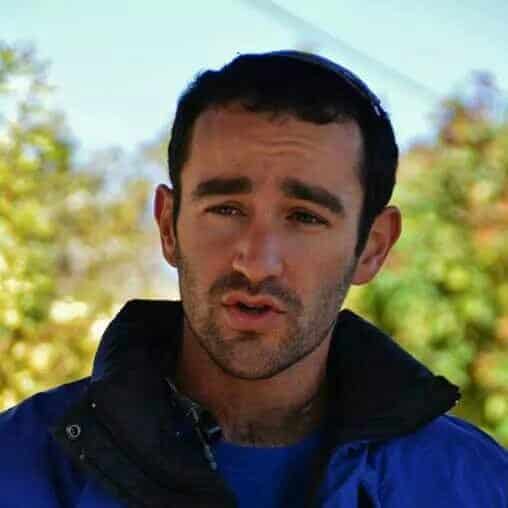 Eytan Rund : Eytan grew up in Jerusalem. Playing guitar on cliff-edges throughout high school, connecting both to the land and spirituality. After the army service as a paratrooper, he continued to collage and studied education, and drama. Pursuing his dream of being an educator, he studied to be become a tour guide. For the past 7 years, Eytan has been working as a tour guide for several programs on a regular basis, added on to the 9 tour companies he works with. He specializes in biblical history, Israel's war and battle history, and contemporary geopolitics.. But more then all those, he specializes in making the tour an emotional and exciting experience.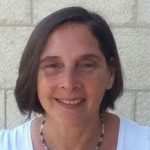 Susan Yammer : Susan a pedagogic mentor for graduate education students in the Pardes Educators Program. In this capacity she also serves as the supervising mentor for the teaching internship at Young Judea Year Course where she also teaches herself. In addition, Susan works as an educational coordinator for the Lookstein Center at Bar-Ilan University. Before making aliyah in 2007, she worked for more than 30 years as a classroom teacher, educational director and teaching mentor in Jewish Day Schools, afternoon Hebrew schools and summer camps in the United States. She has a Master's degree in Jewish Education and is a recipient of the Grinspoon-Steinhardt Award for Excellence in Jewish Education.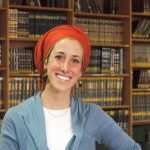 Nili B'Simcha : Nili is an ever-smiling, Torah-loving, drum-playing, niggun-singing, teacher of Jewish studies. Nili's spiritual journey was inspired at her first visit to Shlomo Carlebach's Moshav Modiin. As she explored her Jewish identity, she simultaneously began to explore the Jewish identities of others as well. Highlights have included: teaching and serving as a liaison to NACOEJ in the remaining Jewish community in Northern Ethiopia, coordinating Shavuot workshops for high schoolers of the Abayudaya Jewish Community in Uganda, conducting field work for a thesis about a 'lost' Jewish community in Ghana, West Africa, visiting Israeli prisoners in jail in Cambodia, researching the lives of Jewish soldiers during the Vietnam War in Vietnam, lighting over-sized Chanukiot with descendants of Holocaust survivors in Nicaragua, Central America, and travelling across South Africa by motorcycle to experience its wide and stunning array of Jewish communities. Over the course of the last decade she also spent time in 30 countries worldwide volunteering, learning ethnomusicology, recording music albums, studying Torah & Chassidut, singing as a Chazzanit, and storytelling. Nili made aliya, lives and learns in the Rova, Jerusalem and has a private practice as a Narrative Therapist.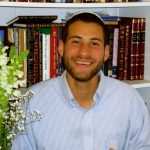 Reb Keith B'Simcha : Reb Keith is a passionate teacher who loves to bring the Torah he teaches alive! He has been working in Chinuch teaching topics ranging from Gemara and Halacha to Chassidut and Tfillah Meditations, but wherever he is teaching, it will be fun! R' Keith lives in the Old City of Jerusalem with his wife Nili, where they often host groups looking for Shabbat Inspiration. Reb Keith also works as a Rebbi at Yeshivat Orayta, heading up their Night Seder and Halacha Seder Programs. He is also a trained life coach whose focus is to help his students reach their full potential, and live a life of true simcha!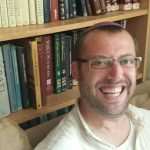 Rabbi Marc : Campus Rabbi and Head of the Selah Jewish Enrichment Track has been with Aardvark since 2011. Originally from Manchester, England, Rabbi Marc has 20 years' experience working in Jewish and Zionist education. He grew up in Bnei Akiva and went on to serve as the UK's National Director. After spending two gap years in Israel studying in Yeshivat HaKibutz Hadati at Ein Tzurim, Rabbi Marc received a B.A. in languages and an M.A. in Education and Psychology from the University of London. Rabbi Marc made Aliya in 2007 and worked as an informal educator, teacher and tour guide for a number of international gap year programs, schools and institutions. He has served as educational consultant to Tribe, the Youth department of the United Synagogue in London and lectured in Jewish Education at Tel Aviv University. Rabbi Marc received his Semicha (Rabbinic Ordination) from Rabbi Shlomo Riskin of Efrat after five years studying at Beit Morasha and Yeshivat Torah BeTzion. Rabbi Marc lives in Jerusalem, opposite the Aardvark campus, with his wife and four lovely children who have an open home for all Aardvark students. Rabbi Marc is there to help students with any of their religious or spiritual needs.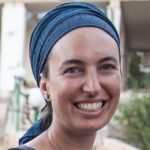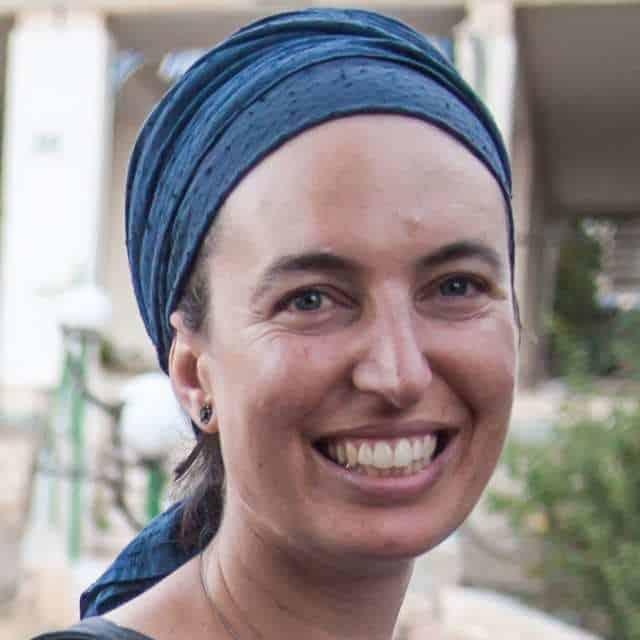 Avigail Wiseglass: Avigail grew up in Jerusalem's Old City, surrounded by Jewish history. After two years of National Service she studied at Nishmat, a pioneering women's Beit Midrash, whilst completing a degree in Education at the David Yellin Teachers College. She later joined the Matan Beit Midrash Tanach programme and completed an MA in Jewish Education at the Hebrew University. Avigail has taught Tanach in high schools, and at the Midreshet Devorah Seminary for four years. Wanting to also work from home in order to stay with her young children, she started a business three years ago as a babywear consultant. Avigail lives in the Katamonim neigborhood of Jerusalem with her husband Aryeh and three children, Yair, Yehuda and Ayala.
Rav Yoel Domb: Rav Yoel has been involved in Jewish education for the last two decades. As a lecturer and instructor at the Jerusalem College of Technology, he specialized in Jewish Business Ethics and wrote an innovative course curriculum which is still used at the college. He was also a Research Fellow at the Jerusalem Center for Business Ethics and is presently at Machon Keter- the Center for Torah and Economics, where his book "Between Man and the Government" (Hebrew) was published in 2013. He has also published "Hidden Treasures of the Megilla" on Megillat Esther, as well as serving as an editor in the English translation of the Steinzaltz Talmud and as managing editor of the Mafteach- the index to the Talmud. Rabbi Domb lives in Jerusalem with his wife and family.