Aardvark Israel offers long-term gap year programs located in the two most exciting cities in Israel: Tel Aviv and Jerusalem. Everyone on Aardvark will…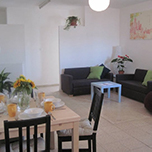 Apartments
Live in fully furnished apartments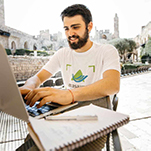 Internship
Explore your passion through interning or volunteering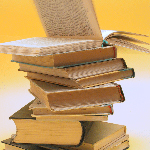 Engage in fascinating university
level courses with the option to earn college credit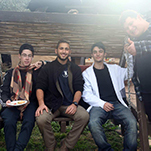 Israelis
Interact with Israelis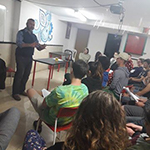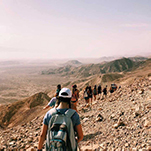 Trips
Explore all that Israel has to offer through trips and excursions
Do all this together while making lifelong friendships with other young Jewish students from all over the world!
 
Sunday
Monday
Tuesday
Wednesday
Thursday
Morning
Classes / Chugim
Hebrew
Siyur Day (Field Trip)
Hebrew
Classes 
Afternoon
Internships / Add-Ons / Selah

Internships

---

Classes

Siyur Day (Field Trip)

Internships

---

Classes

Internships

---

Apartment Mini-Meeting

Evening
Apartment Meetings
Evening Program (optional)
 Evening Program
Parsha and Pizza (Optional)
 Free Weekend with Optional Shabbaton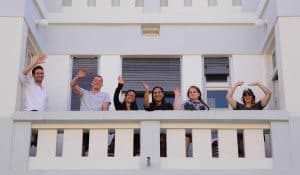 Living in Jerusalem and Tel Aviv, our gap year participants take full advantage of the cultural enrichment, night life, and convenience of the two most popular cities in Israel for today's young adults.
These cities provide countless options for:
diverse, high-quality community service
internship experiences
countless enrichment opportunities
proximity to attractions such as the Old City in Jerusalem and the beach in Tel Aviv
relevance to program participants as they become integrated into their homes.
From these centers, students also have easy access to the comprehensive public transportation system allowing them to explore Israel in their free time.
Students on our gap year programs will be immersed into Israeli society, living in comfortable apartments in desirable neighborhoods in each city.
In Tel Aviv: students live in the trendy Florentine neighborhood surrounded by young Israelis.
In Jerusalem: students live in downtown Jerusalem, a few minutes from the popular Shuk Machane Yehuda and Ben Yehuda street and just a 15 minute walk from the Old City .
By establishing relationships with your Israeli neighbors and the staff of your volunteer placement, you will become part of the surrounding community and grow to feel "at home" in each city.
You will receive a monthly local bus pass which will allow you to travel around the city in which you are living (Jerusalem or Tel Aviv) using the public bus system. This will enable you to get to and from your volunteer placements, classes and explore the city.
Aardvark students are housed with other program participants in single sex apartments. The number of people in each apartment ranges from 3 to 8 depending on the layout of the apartment. All of the apartments are fully furnished and equipped with kitchen appliances and utensils. Every apartment has WiFi. We have apartments catering to various levels of religious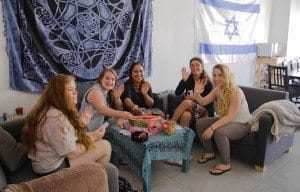 observance. With the guidance of qualified counselors, you will learn to cook, clean, budget, do laundry, and live together with your roommates.
Understanding that this will be the first time many participants are living on their own, staff will work with the students in each apartment to ensure a positive group dynamic and the health and welfare of the participants.
Throughout the year, the counselors hold weekly apartment meetings to facilitate and solve any issues which may arise, and also pay friendly visits to the students' apartments. As the year progresses, the students will be encouraged to be more independent in their problem-solving in order to foster growth and maturity.
Check out these pictures of our apartments. Tel Aviv Apartments:
Participants of our Israel gap year programs are given a wide range of choices and are placed at sites that match their interests and skills for the duration of each semester. You will volunteer three to four mornings a week, giving you the chance to build your resume, interact with Israelis, and contribute to Israeli society. In addition to the numerous options you will be given, the staff is available to identify additional options to suit your individual preferences.
Some of our options include:
Radio, TV, and Newspaper
Start-Up Companies
Political Think Tanks
Event Planning
Music Production
Zoo and Animal Shelters
Archaeological Dig
Hospitals
Save a Child's Heart
Magen David Adom (ambulance service)
Click here to see more pictures.
Teaching English in Schools
Fashion Designer
Jewelry Designer
Assistance to Survivors of Terror
Environmental Projects
Old Age Homes
Special Needs Schools
Organization Fighting Human Trafficking
Community Gardens
Therapeutic Riding Center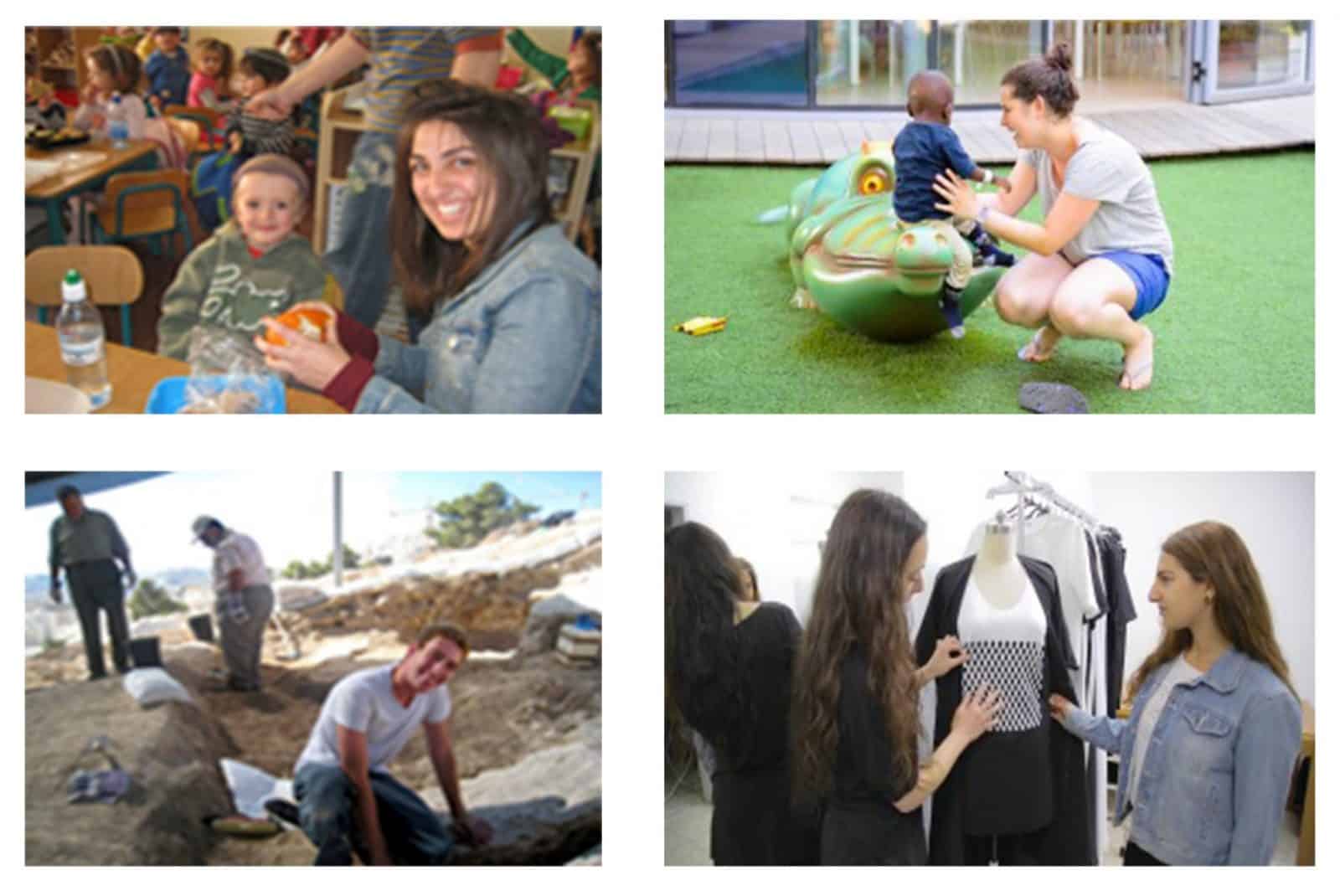 The goal of the academic program is to inspire students and provide opportunities for growth through actively engaging them in intellectual exploration. Two afternoons and Two mornings each week are dedicated to academic learning with a wide variety of courses available including Hebrew, Jewish and Zionist topics, and popular general studies courses. The range of courses offered on Aardvark allows students to choose courses that are of interest as well as courses that will advance their academic careers.
Through a partnership with the American Jewish University in Los Angeles, Aardvark Israel gap year participants may earn up to 15 credits per semester (up to 30 credits per year.) A minimum final high school GPA of 2.0 is required for credit eligibility. Those students who successfully complete the course requirements will be able to request to transfer their credit to their desired university following their semester/year in Israel. Students may also choose to audit their courses. Transcripts for courses taken as part of Aardvark Israel are issued by the American Jewish University which is fully accredited by the Western Association of Schools and Colleges (WASC), the same agency that accredits UCLA, Stanford, and all other recognized colleges and universities in the Western United States. For more information about the American Jewish University, please visit their website at www.aju.edu.
Students will be required to take Hebrew, one Israel/Jewish Elective and one other optional elective of your choice per semester. Up to five courses including Hebrew may be taken each semester. The following courses are examples of the courses offered between our two campuses (not all courses are offered every year, depending on demand, and each course is only offered in one of our campuses during any given semester).
Hebrew

History of Zionism and Israeli Society

Women in the Zionist Movement 
Eternal Jerusalem – The Religions of the Holy Land 
Social Psychology
Middle East Politics: A Microcosms 
Introduction to Business
Introduction to Service Learning
The Art of Reading and Writing
Midrash and Fantasy –  Introduction to Midrash
Holocaust
Traditional Judaism meet the Modern World  
The Arab Israeli Conflict
Jewish Medical Ethics
Contemporary Israeli Politics
Modern Israel 
Geography of the Land of Israel 
Gender and Judaism 
Twice a week, time is also set aside in each city for extra curricular activities and classes that are not offered for credit. Examples of these include:
Yoga  
Life skills and coaching 
Training and wellness 
Art 
Spoken Arabic
Current events class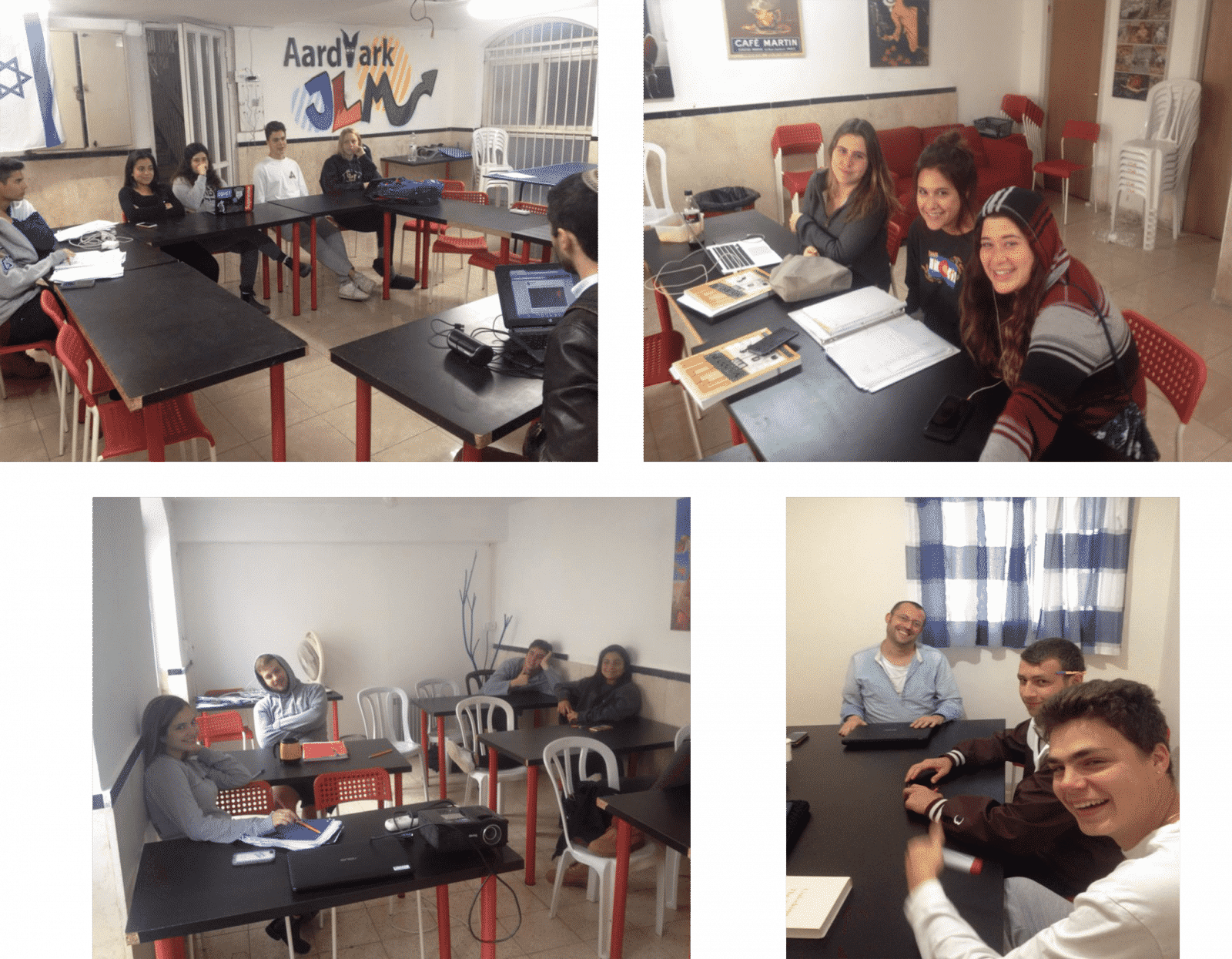 The American Jewish University (AJU) is a 4-year, private, liberal-arts College located in Los Angeles, California. It is a thriving center of Jewish resources and talent built upon the mission of Learning and Scholarship, Culture, Ethics, Leadership and Peoplehood. It is a school for Jews and non-Jews, the observant and the secular. Its fresh approach to undergraduate education has garnered the respect and praise of academics across the nation. Students have an unparalleled opportunity to informally interact with internationally recognized scholars, and are offered a mentor program that can facilitate personal introductions into their field of choice. AJU has been able to sustain one of the lowest student-faculty ratios in the nation at 7:1 while maintaining one of the most affordable tuition rates of private universities in Southern California. As an academic leader for more than 60 years, AJU continues to make all elements of Jewish civilization relevant and available for academic, cultural, and spiritual growth.
Click here to view an exciting video about the AJU undergraduate program! The American Jewish University invites you to consider enrolling in one of its degree programs! Aardvark Israel participants can earn up to a year's worth of college credit to AJU. Additionally, Aardvark Israel students qualify for $7,500/year in AJU scholarships. Curious? Contact AJU at [email protected] or 310-440-1250 for more info.
We believe that learning takes place outside the classroom as much as inside. Each week, we take you on an excursion allowing you to connect to Israel in a deep and meaningful way. Understanding that most of our students have been to Israel before, we take you off the beaten path to hidden treasures that tourists and even some Israelis never get to experience. These field trips include visits to nature reserves, historical sites, museums, a variety of communities and more. In addition, three times each semester, we take you on overnight trips to explore the different regions of the country, including a unique Kibbutz experience.
Some of our trips include:
Burma Road Jeep Tour
Hebron and Herodian (King Herod's Fortress)
Dialogue in the Dark
The Temple Mount / Dome of the Rock
Natal (center to help survivors of terror)
Graffiti Tour of Tel Aviv
Zedekiah's Cave
Machon Ayalon (underground bullet making factory)
Begin Museum
Underground Prisoner's Museum
Sderot
Ein Mabua Natural Spring
Kibbutz Ketura Seminar
Overnight trips to Galil, Golan, Negev, and Judean Desert
And many more!
Taking advantage of your free time is an important aspect to your experience in Israel.  You are encouraged to use your time wisely by participating in the variety of optional evening activities the program provides which focus on social and cultural events in each city, as well as by visiting friends and family, enjoying the local night life, traveling on the weekends to various parts of the country and seeing things you haven't already seen. Examples of some evening activities include street festivals, acrobalance workshop, krav maga lessons, poyke on the beach, and rock climbing.  Aardvark's campus Rabbi also hosts events on a regular basis in both Jerusalem and Tel Aviv.  Optional Shabbatonim are offered throughout the year which immerse you in communities throughout the country.  Students are also welcome to stay in their apartments on their free weekends and host guests.
Click here to see photos of our evening activities.
Check out our Program Options