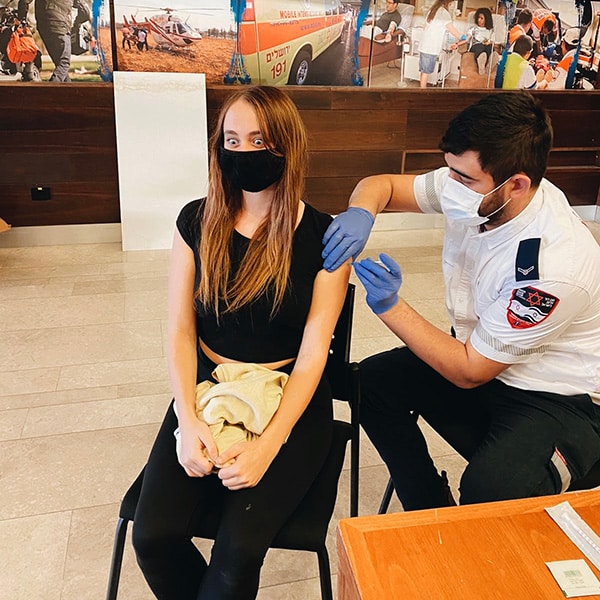 Dear Parents & Students, Spring is almost here, things are beginning to bloom, and we are looking forward to the end of winter so that we can enjoy spring in Jerusalem and Israel. That included getting out and exploring the Gush Ezion this week on our Tiyul Tuesday.
Internship In The Spotlight: Yael Vloch Glassblowing
"I am currently in Jerusalem interning in a studio called
Yael Vloch Glassblowing.
The art of glassblowing has existed for thousands of years and through it, many diverse things are made such as home decor, jewelry, and of course, fine art.
Glassblowing is so much fun, and anybody can become a glassblower even without any experience. The glass when it is cooled has a harden structure; however, when you heat it, it becomes liquid and flexible. Then you can start sculpting, connecting and creating almost anything you want. There are many types of glass that can be worked with and shaped. The glass that is common in my studio where I create and teach, is 'borosilicate' – most of you know it as Pyrex. The uniqueness of this glass is that it remains stable at high heat."
-Malcolm Condon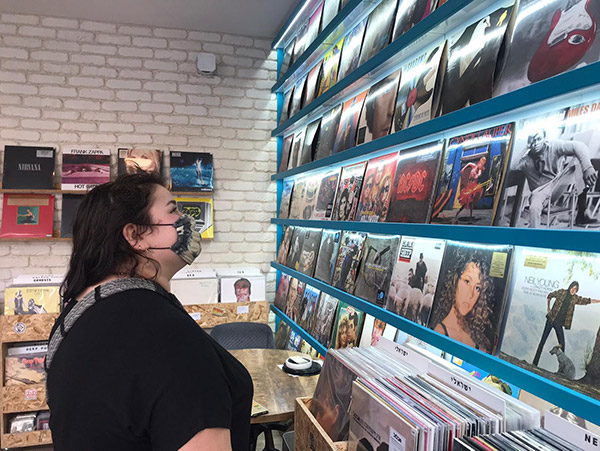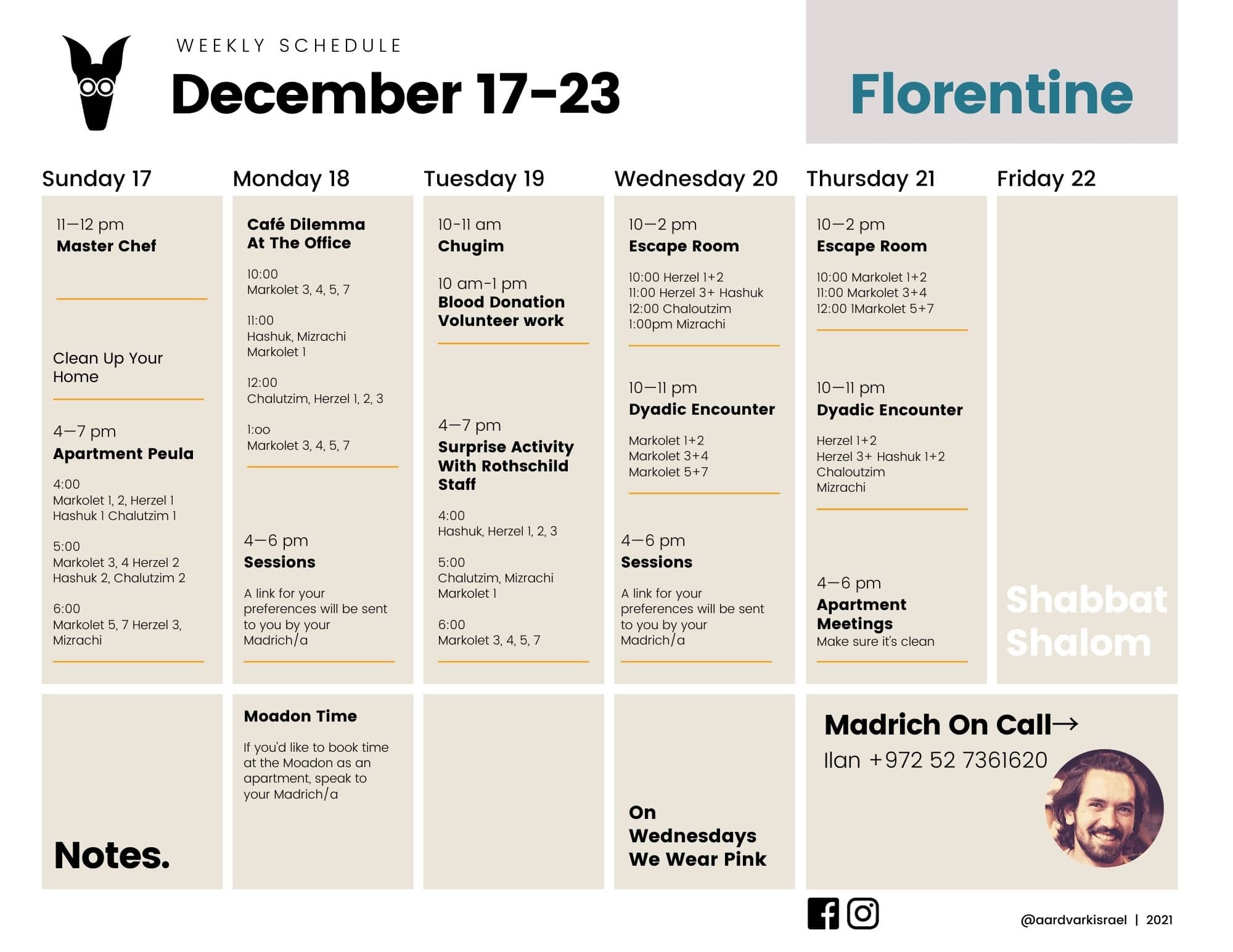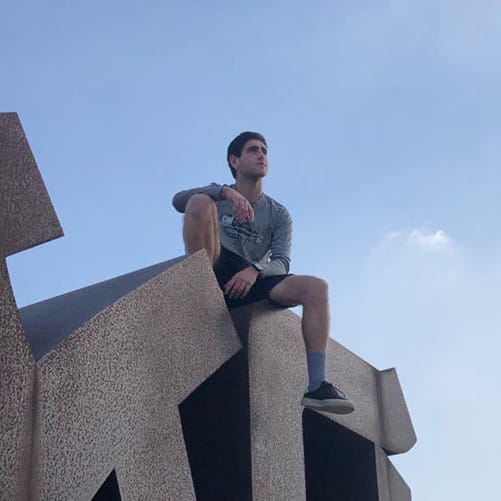 On Tuesday's tiyul, we visited Gush Etzion, just south of Jerusalem, as an opportunity to experience and better understand the complexity of the Settlements and the Palestinian-Israeli conflict. We opened the day with a dual-narrative walk along the Derech Avot (Path of the Ancestors) with Noor Awad, a Palestinian tour guide from Bethlehem, and Rabbi Hanan Schlesenger, an American-born Orthodox Rabbi and teacher who lives in Alon Shvut, a settlement in Gush Etzion. Each shared his perspective on what we could see, including an ancient Jewish mikve (ritual bath) from 2000 years ago, Roman milestones also from 2000 years ago, and the halted construction of a minaret in the Arab village of Beit Zakariyah. We also heard the story of the Supreme Court's decision to tear down a number of Jewish homes that were built on Palestinian private land, while also seeing the new neighborhood of prefab homes that the government built as compensation. Each of our guides shared his feelings and understandings of the complex reality. Both Rabbi Hanan and Noor are activists with the organization Roots/Shorashim/Judur. We visited their campus, learning about their grass-roots work in building dialogue, understanding, dignity and compassion among Jewish religious settlers and Palestinians.
After a lunch break at Kibbutz Kfar Etzion's industrial zone, where many students ate some of the best humus in the country, we visited the museum at Kfar Etzion to learn about the Jewish history of Gush Etzion. We learned about the founding of the four kibbutzim before 1948 and the fall of Gush Etzion at the hands of the Arab Jordanian League the day before David Ben Gurion declared Israel's independence on May 14, 1948.
This was an intense and heavy day, but we discovered a great deal as we heard multiple perspectives. It was a success in that we all came out with more questions than we had at the start.
"For week's Tiyul Tuesday we got the unique opportunity to tour Gush Etzion, a cluster of Israeli settlements in Area C of the West Bank. This experience was extremely insightful because it gave us a perspective we never had before— a dual Israeli and Palestinian narrative. Through an organization called Roots, we were able to talk to a Jewish Israeli and a Palestinian. Each took turns highlighting the problems they faced, their beliefs and opinions, and their journey with trying to understand both narratives. Next, we traveled to the Gush Etzion Heritage sight, where we learned about the history of the area and were told the heroic story of Kfar Etzion's defenders. In retrospect, this was one of the most powerful Tiyul Tuesdays because I was able to look at the West Bank through
a different lens.
-Emily glazer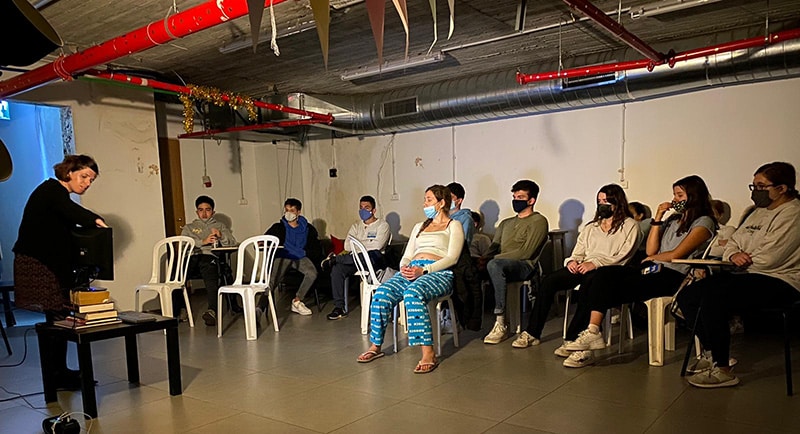 In honor of International Women's Day Aardvark Israel hosted the Women of the Wall (Neshot Hakotel הכותל נשות) representative Tami. Women of the Wall is a group of Jewish women from Israel and abroad who strive to achieve the right for women to wear prayer shawls, pray and read from the Torah collectively and out loud at the Western Wall (Kotel) in Jerusalem. Women of the Wall is comprised of women from all denominations of Judaism – Orthodox, Reform, Conservative, Masorti, Renewal and Re-constructionist.
Women of the Wall not only seeks empowerment in group prayer and Torah reading at our most sacred site, but also strives for recognition of women's prayer services by the legal and religious Israeli authorities. With a membership that is not only multi-denominational but spans the political spectrum, the group embodies a message of tolerance and pluralism.

"This week we received a presentation from a Women of the Wall representative. For those who don't know, Women of the Wall is a spectacular and significant organization based here in Israel that fights for women's right to pray openly and loudly at the Kotel, to wear talit at the Kotel, and to read Torah communally at the Kotel. "But aren't women already allowed to do these things at the Kotel?", some of you alarmed diaspora readers may be wondering. The answer is no. Under the chief Rabbinit, who establishes all of the rules regarding Western Wall conduct, women, the inferiorities, are allowed to do no such things. And yet men are. The Women of the Wall gather once a month at the Kotel to battle this gross miscarriage of justice. They pray and sing together, out loud, and sometimes wear talit or bring Torah's. Often they are met with hateful language and sometimes even physical violence. On the other side of the Mechitzah, the divider separating the men and women, the men are also singing out loud, wearing their prayer shawls, and practicing their Judaism joyously. But for them it never ends in kicks to the shins, or arrests. Inequality in specific aspects of Judaism is glaring and distressing, but it is immensely encouraging to be exposed to a group like Women of the Wall. They are standing up for individuals such as myself, who wish to practice their Judaism openly and without constraint, and for that I am ever grateful."
-Rebecca pearl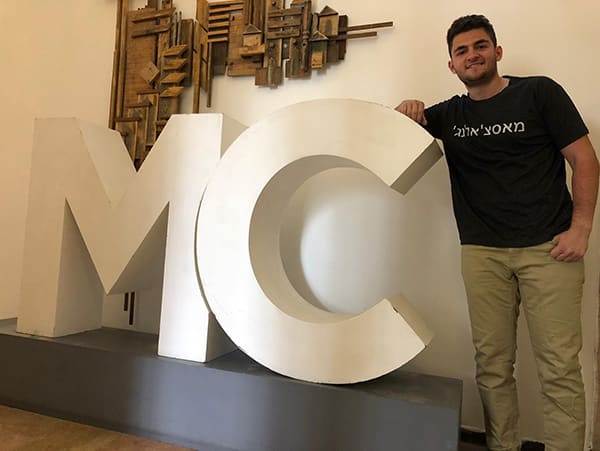 Internship In The Spotlight: MassChallenge Israel
"This semester in Jerusalem, I have been interning at MassChallenge Israel, a nonprofit early-stage accelerator program for startups. Headquartered in Boston, there are many MassChallenge branches around the world which support innovation in their own communities and greater regions. Startups from Israel and around the world apply to our accelerator, where they go through multiple rigorous rounds of judging before the final 35-40 companies are accepted. My role is in partnerships, specifically prospect research, which means that I am always looking for new sources of funding and strategic partners in Israel and abroad who stand to benefit from a stronger innovation ecosystem. I must say that my experience over my first month with MassChallenge has been delightful. My seven colleagues welcomed me with open arms and have made the effort to connect with me on a personal level beyond delegating me tasks. The team is like a family that I am extremely grateful to be a part of, where everyone is genuinely friends with each other. Just yesterday, we completed round two of judging, during which 115 startups presented to industry-specific panels of experts over Zoom. The startups were judged on both the possible economic or social impact of their product, as well as its viability. I was fortunate enough to sit in for 26 of these pitches as tech support on the calls, and hear from entrepreneurs in a variety of sectors ranging from natural disaster response to food tech to logistics. Simply by listening, I learned so much about how early-stage business work and often was wowed by startups who were addressing problems I didn't even know existed! I was able to make connections with some of the judges and startups and hope that those relationships can come in handy down the line. Overall, I've loved every minute at MassChallenge, helping to support innovation. I am excited for what the next few months have in store."
– Matthew Cooper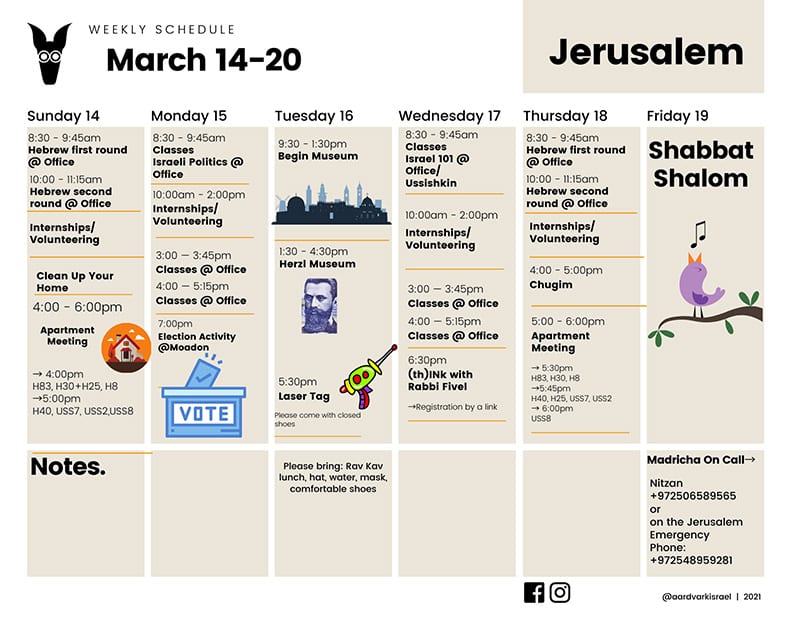 Our Madricha on call this weekend is Elina.
Shabbat Shalom,