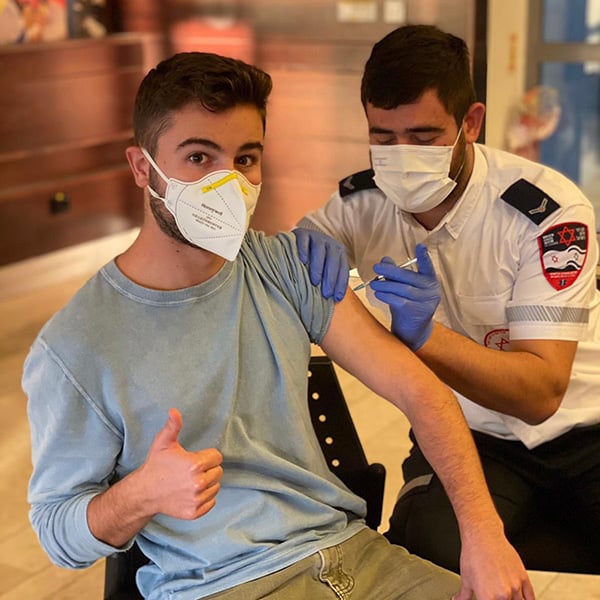 Shalom Parents & Students,
We hope everyone had a wonderful Passover holiday!
This week in Jerusalem, it was great to hear from all the students about their adventures and celebrations during the time off. We had a very busy week, with so much going on! This time of year in Israel is always an exciting one with a holiday or special day nearly every week for a month.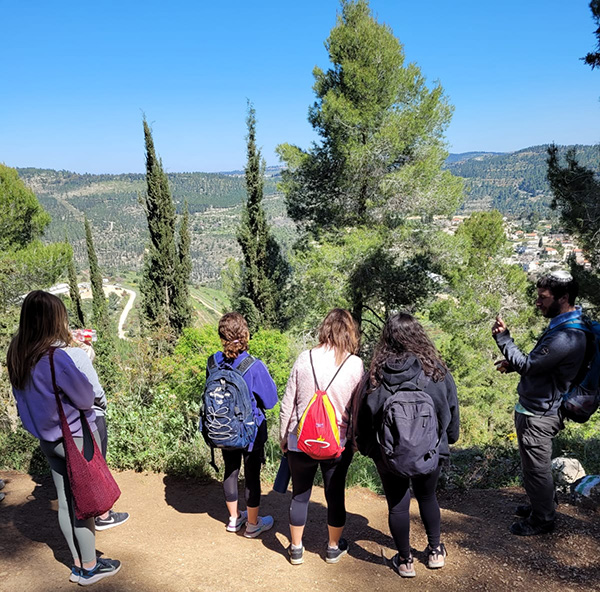 During the Passover holiday, we offered students a bicycle trip, a hike around the Judean Mountains, with springs, and we ended the day with a surprise for the students to help them release some pressure: a water competition!!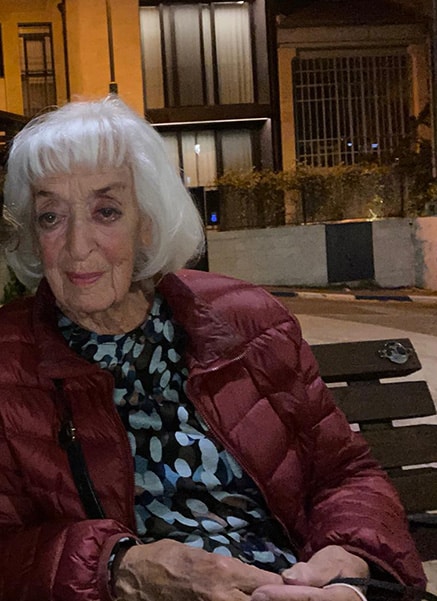 On Monday evening, our students had a chance to meet a Holocaust survivor and hear her story. A few years ago, the State of Israel created a project to commemorate the Holocaust. As part of the project, they organized Holocaust survivors to come into people's homes and tell their stories.
This Monday, we were fortunate enough to meet with Ruth Berlinger, a Holocaust survivor from Warsaw, and hear her story. Whilst 'enjoy' isn't the right word, the group definitely appreciated the experience and I personally learnt a lot from both the talk and the engaging Q & A. Ruth is a truly admirable person, and everyone could take some life lessons away from her story. These opportunities are becoming rarer and rarer as time goes by, and it couldn't be more important to hear their testimonies and help us educate the next generation. They won't have the same opportunity we had, so it's our responsibility to learn as much as we can from survivors while we still have the chance.
-Josh Abrahams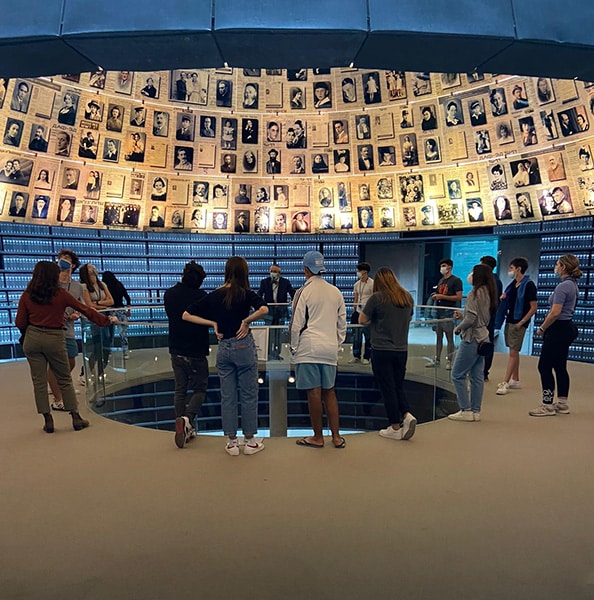 On Tuesday morning, we went to Yad Vashem, the Holocaust Museum. We learned about the Holocaust and saw the atrocities that happened. We were shocked by what we saw and moved by what we experienced.
Lexi Aronin said: Going to Yad Vashem was absolutely a meaningful and heartfelt experience. To say that this museum was difficult to experience is an understatement, but it ultimately taught me to appreciate the Jewish state that exists today as well as to learn about patterns of history to ensure we all play our part and ensure we never are complicit in injustice towards any nationality, religion, gender, or race.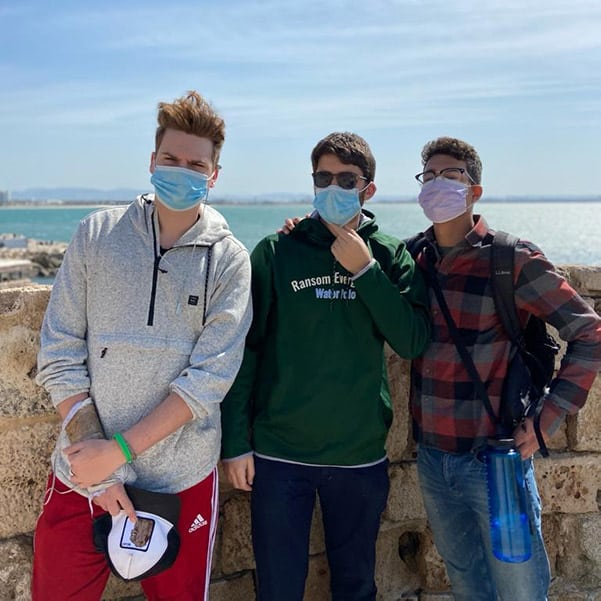 This Tuesday night we celebrated with the students a tradition of Sephardic Jews named Mimouna. This is a traditional North African Jewish celebration dinner that is now also celebrated in London, Morocco, Israel, Canada, and other places around the world where Jews of Maghrebi heritage live. For Moroccan Jews, the end of the Passover holiday is not complete without a Mimouna feast. And at its center is moufleta, a flat cake that you fry in a pan and assemble into a stack. The dough is fairly simple, as are the traditional toppings, soft butter and honey. But if you prefer Nutella, no one but the staunchest traditionalists is likely to complain.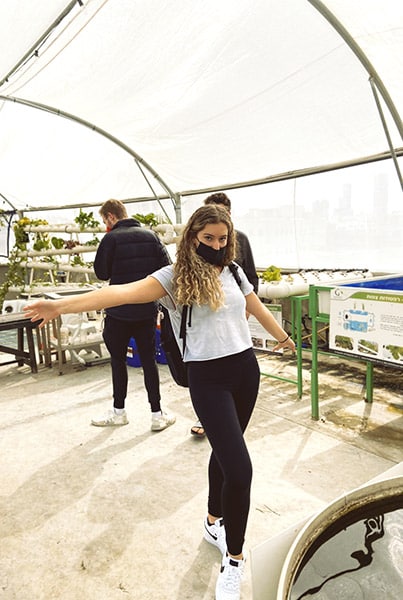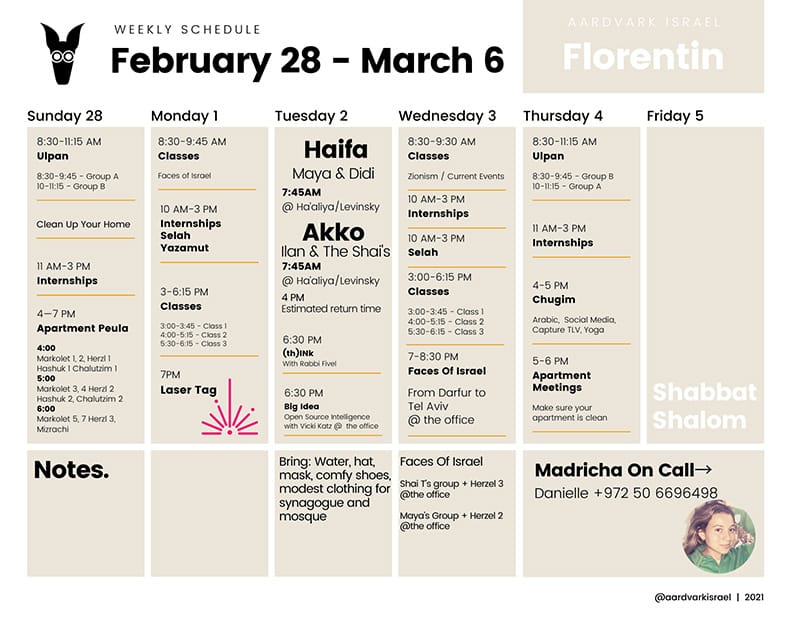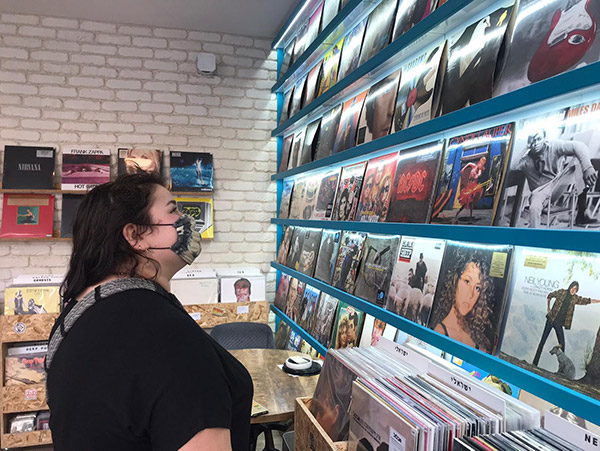 This is a special time in Israel, and in our program. Next Thursday, the state of Israel will celebrate 73 years of independence and modern-day Israel will celebrate a month without COVID lockdowns or closures!
In addition, this week, we received over 100 new students who have been patiently waiting for Israel's skies to open. We hope that the students will take advantage of the spring weather and the fact that it is finally possible to celebrate together in Israel.