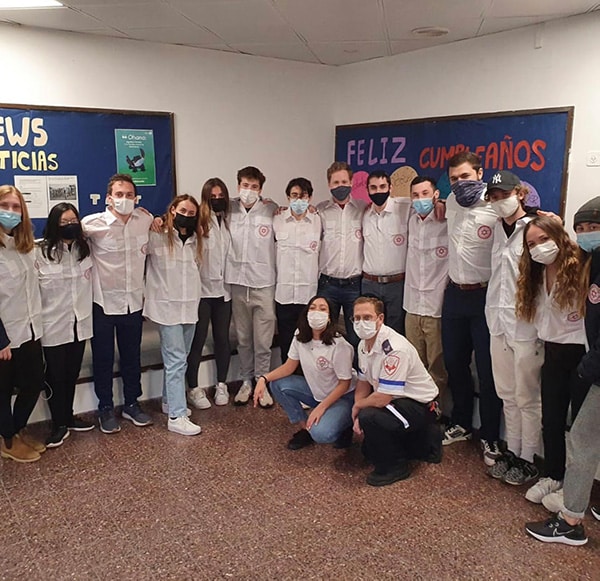 Hello Parents and Students,
This past week was filled with exciting activities.
On Sunday, we were divided into two groups: the Eilat group, and the Extreme group.
On Monday, students on the Extreme Track went paragliding along the Mediterrranean coast near Kibbutz Shefayim. (Photo credit below: Shoshana Scott)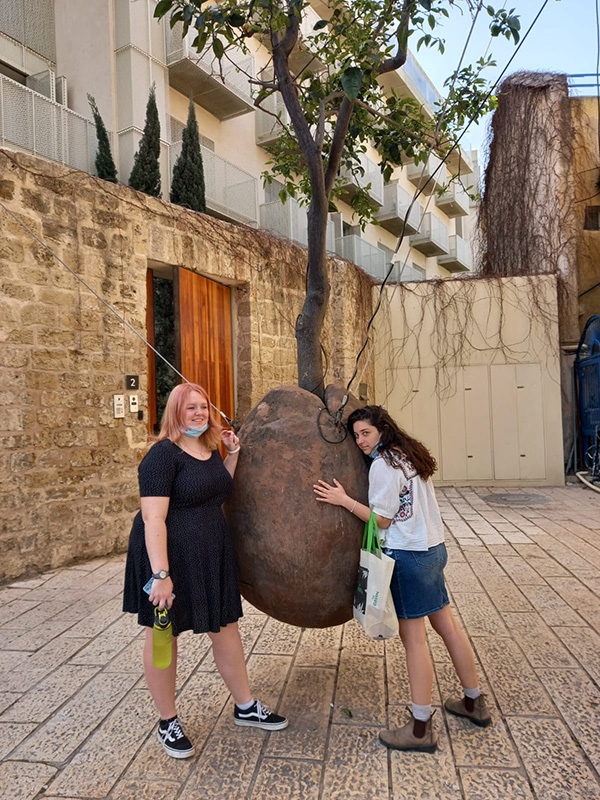 This Monday we went paragliding, and it was an amazing experience! Most people would think that it'd be a thrilling excursion, but it was actually very calming. It was incredible to fly over the Mediterranean Sea, with the wind in my face and the smell of the sea! – Shoshana Scott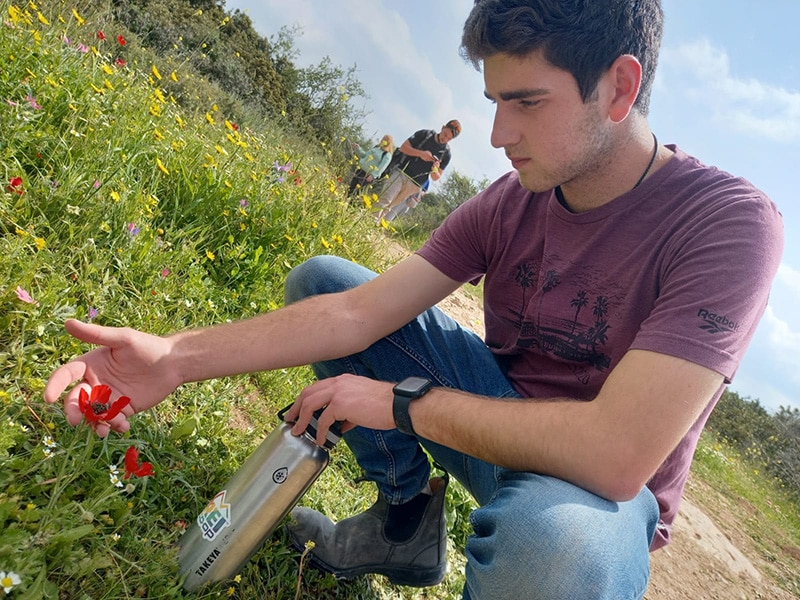 On Sunday the students who signed up for the Eilat trip left early in the morning for their adventures. After a long drive south, they arrived and enjoyed Banana boating, speed boating, and tubing. After that, they had some time to relax before dinner. To finish up the day, the students played Laser tag.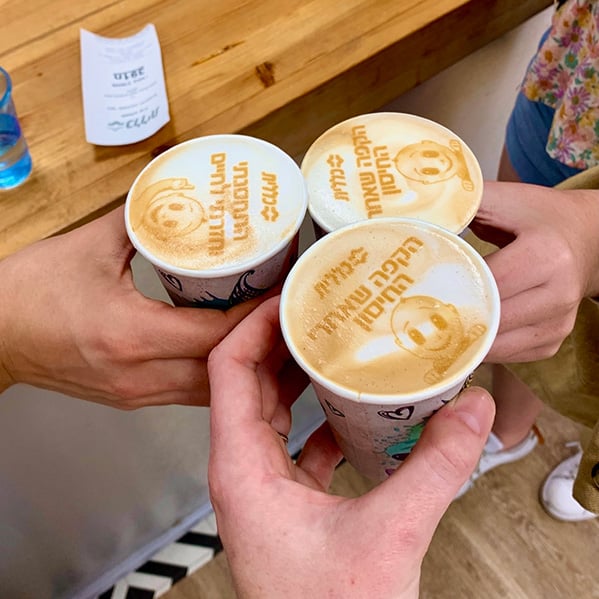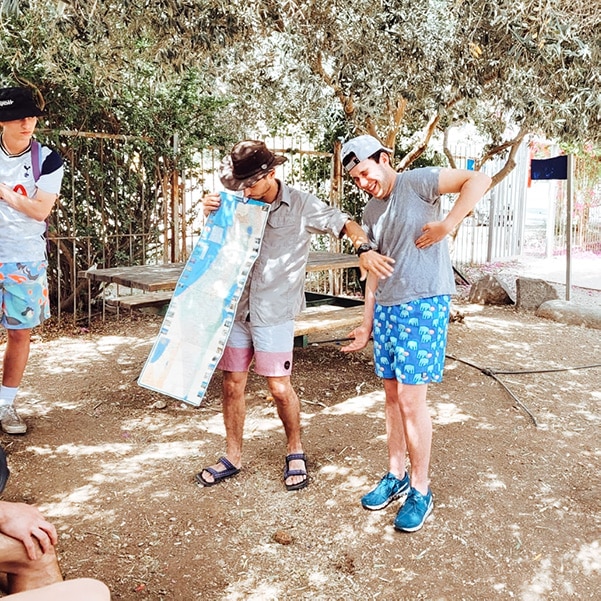 On the third day in Eilat, the students went to an Extreme park, where they enjoyed rock climbing, bungee jumping, archery, and more. From the park, the students started their journey back to Jerusalem.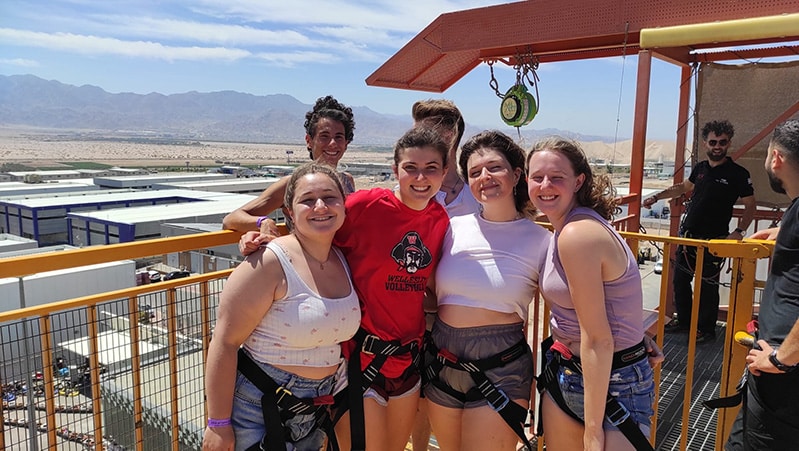 The trip to Eilat was lots of fun. I had a great experience diving and seeing many reefs with vibrantly colored fish. The go-karting on the way back was the highlight.
-Matthew Wein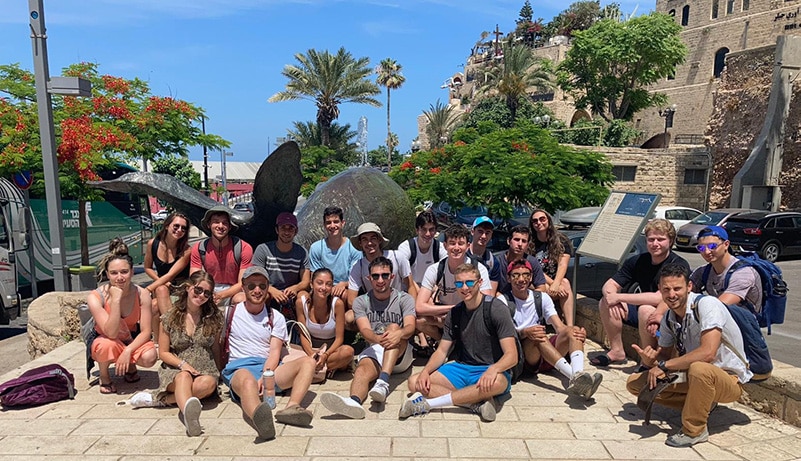 On Tuesday, the Extreme group joined some of our Tel Aviv students for a tour of Jaffa, where they learned about the history of Israel under the British Mandate, and about coexistence between Arabs and Jews.Their day ended with a surfing lesson!
Our trip to Jaffa was terrific. Most notably, my friends and I explored the city's humming flea market. There, we looked around, bargained with locals and made some new friends. Ultimately, we each came out with snazzy emerald rings, a dashing pair of sunglasses and a big smile. – Ezra Kohrman
Internship in the Spotlight by Hannah Rome
"I am doing my internship with SparkIL, a non-profit that provides interest-free loans for small businesses that are run by at-risk or underfunded groups, such as Arab and Muslim Israelis, women, and members of the LGBTQ+ community. These businesses find it hard to obtain loans from banks, and when they do, the terms of those loans are oftentimes unfair and can impair the growth and success of these businesses. I have been put to work designing the website and writing copy, as well as helping choose which businesses SparkIL should help obtain loans. The work I have been doing has given me hands-on experience working in a corporate environment, and it has helped grow my design skills."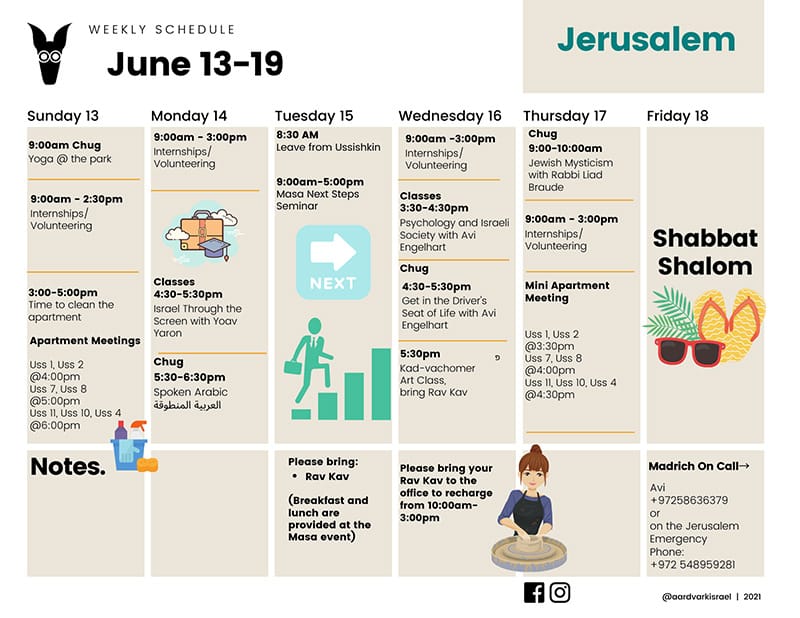 After a great week of new experiences, we are looking forward to next week.
Yotam the Madrich is on call.
Have a great weekend,
Natali