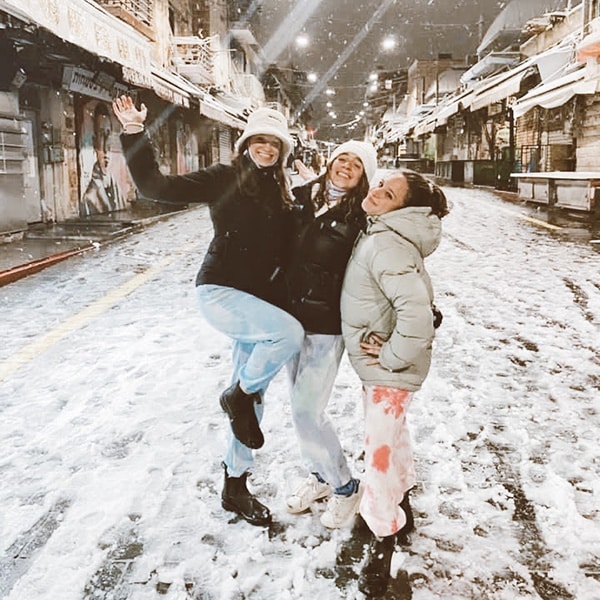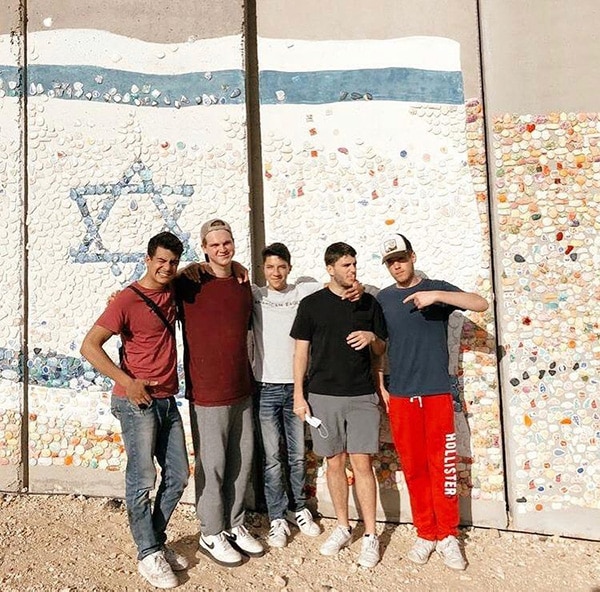 Shalom Parents, Students, Partners, and Staff! 
This month on Aardvark Israel was very exciting, with the arrival of more than 160 students from all around the world, starting their Fall programs. The students settled into their new apartments, started getting to know their new flatmates, toured around the neighborhoods, and started their local experience. 
T
he Chagim arrived, mentioning new beginnings in symbolic, wonderful timing. Some of our students were hosted for Rosh HaShana by relatives, some were hosted by other families, and some took the initiative and organzied their own holiday plans. Living it up like independents or what?! 
Yom Kippur arrived shortly after, with fasting and optional prayers led by the madrichim. After that, as is customary, our students built their Sukkot with Gabe, our Jewish life coordinator.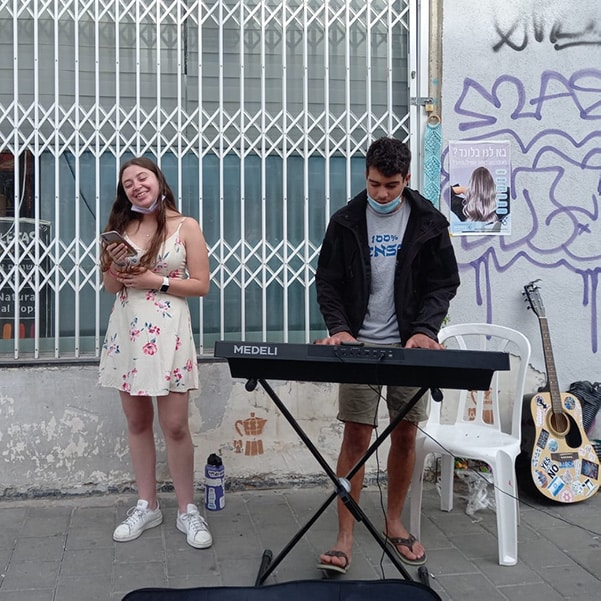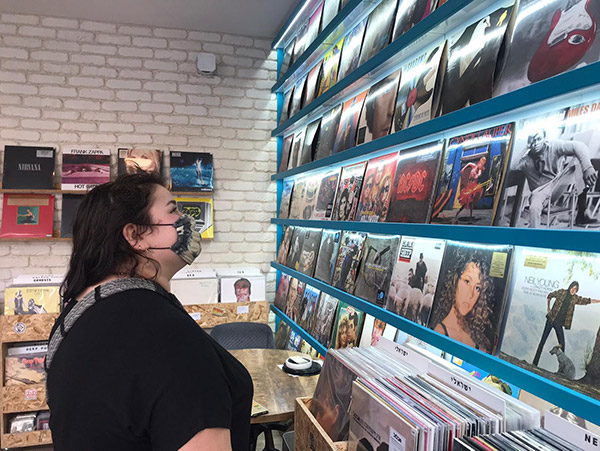 The students have begun their living-like-a-local experience, and have been getting to know their neighborhoods! And what better way to do that than through food tours in Machane Yehuda and Florentin?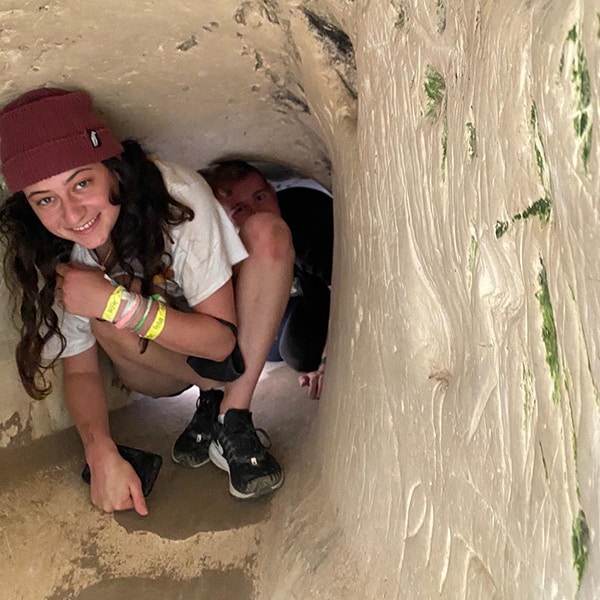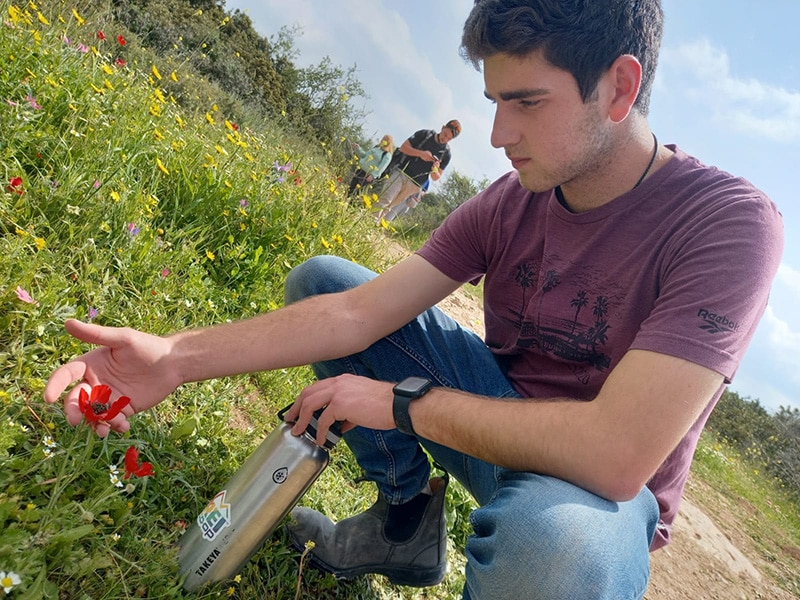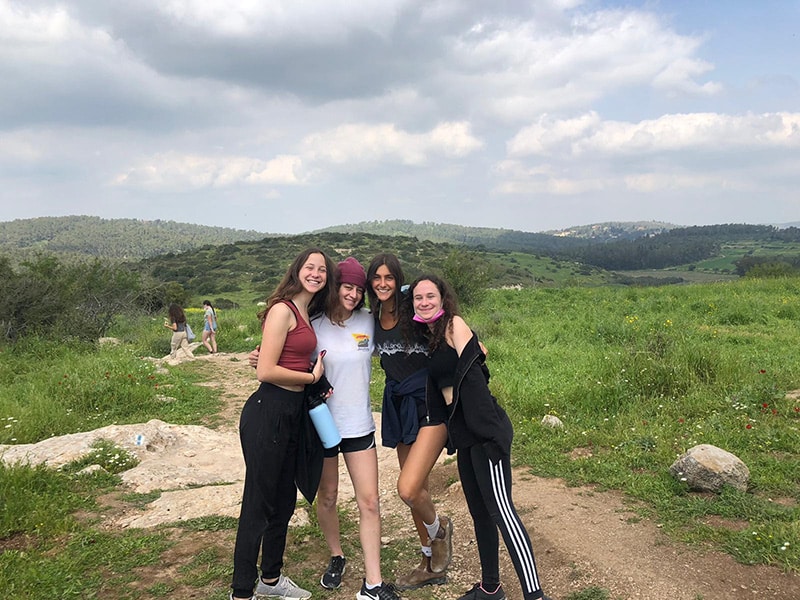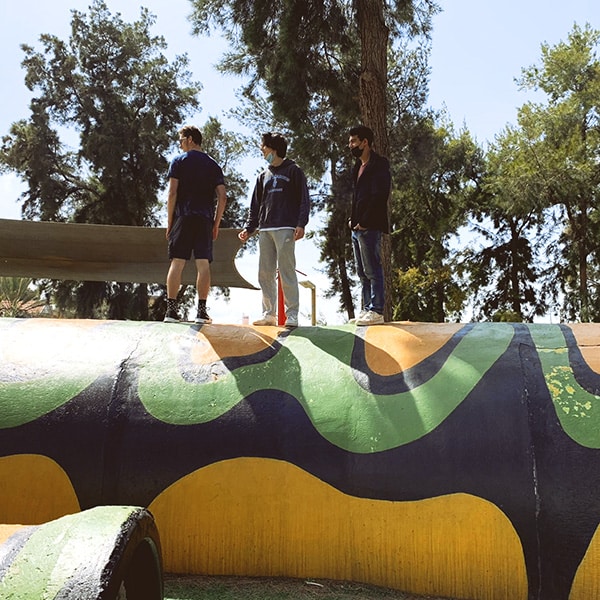 After the Chagim, we had our first Tuesday Tiyul! We traveled to Nachal Ha'Kibbutzim, a popular water trek in Israel, near Emek Beit She'an. We then continued to Katef Shaul observatory in Mount Gilboa and learned about the biblical period and the connection of this place to Judasim and the land of Israel.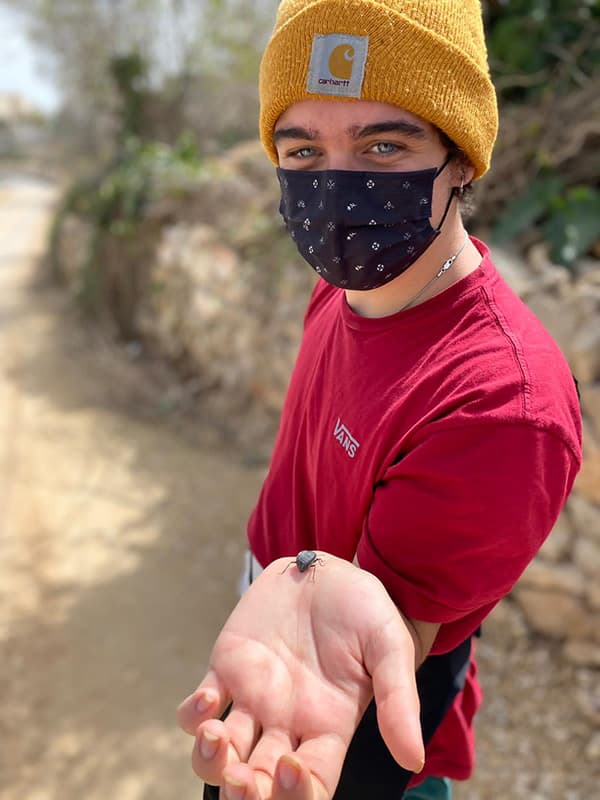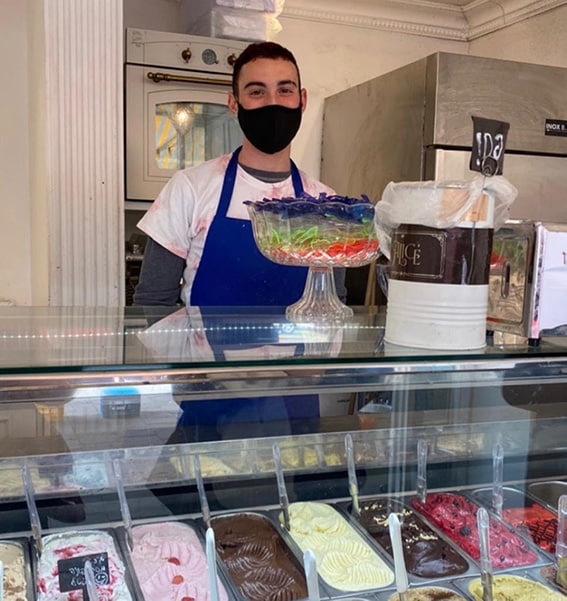 SELAH, BIG IDEA, HEBREW MUSIC MUSEUM & ODT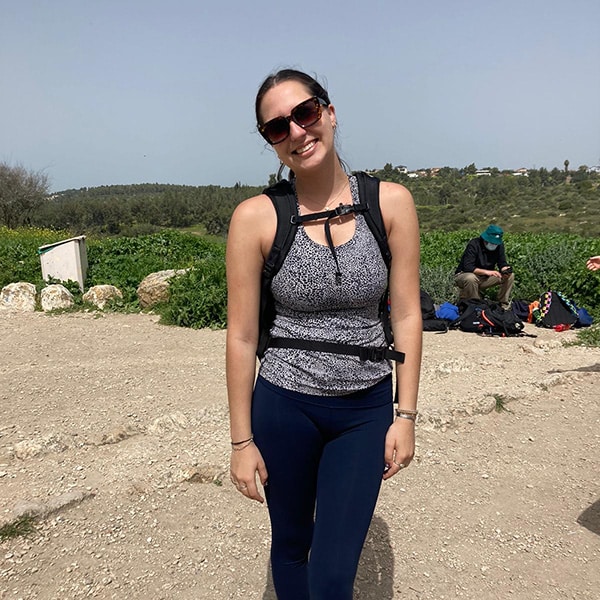 Continuing the new, exciting beginings, Selah – our Jewish Enrichment track – kicked off with an extra-fun activity; our students traveled to Hof Dor, one of the most beautiful beaches in Israel. They went snorkeling for the hilazon (snail) and learned about the process of making the Tekhelet dye. The students also learned about how it was rediscovered, and they participated in a demonstration of the wool dyeing process.
Our Big Idea students started the semester with a tech-based tour of the Jerusalem Botanical Gardens, where they experienced an augmented reality exhibition, Seeing the Invisible – Where Programming Meets Art. 
Our Jerusalem students visited the Hebrew Music Museum, connecting to Judasim through learrning about modern and ancient instruments from Jewish culture. They envisioned the Temple through VR glasses, and even played a few instruments themselves! 
While starting to develop professionaly through internships, our students didn't forget to work on their personal development, enjoying the last days of summer with outdoor activities. The students learned about collaboration, teamwork, and task management while spending some quality time with their friends and madrichim!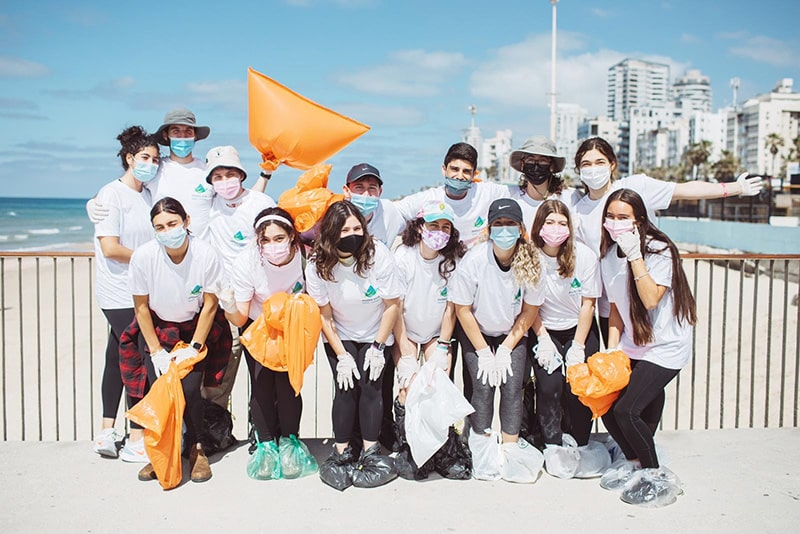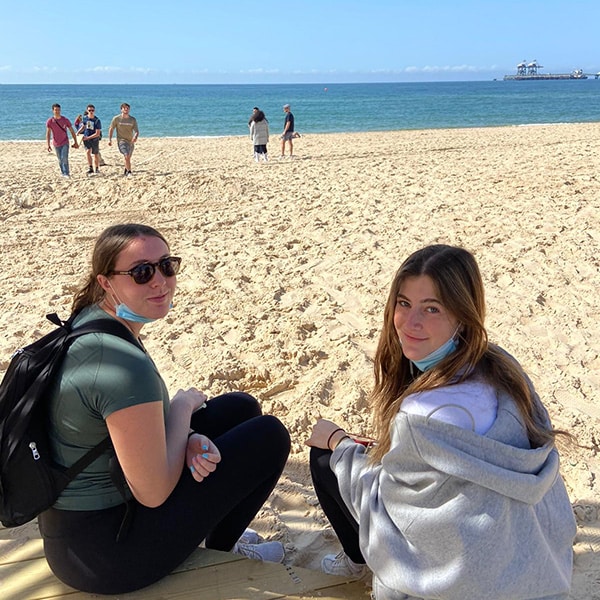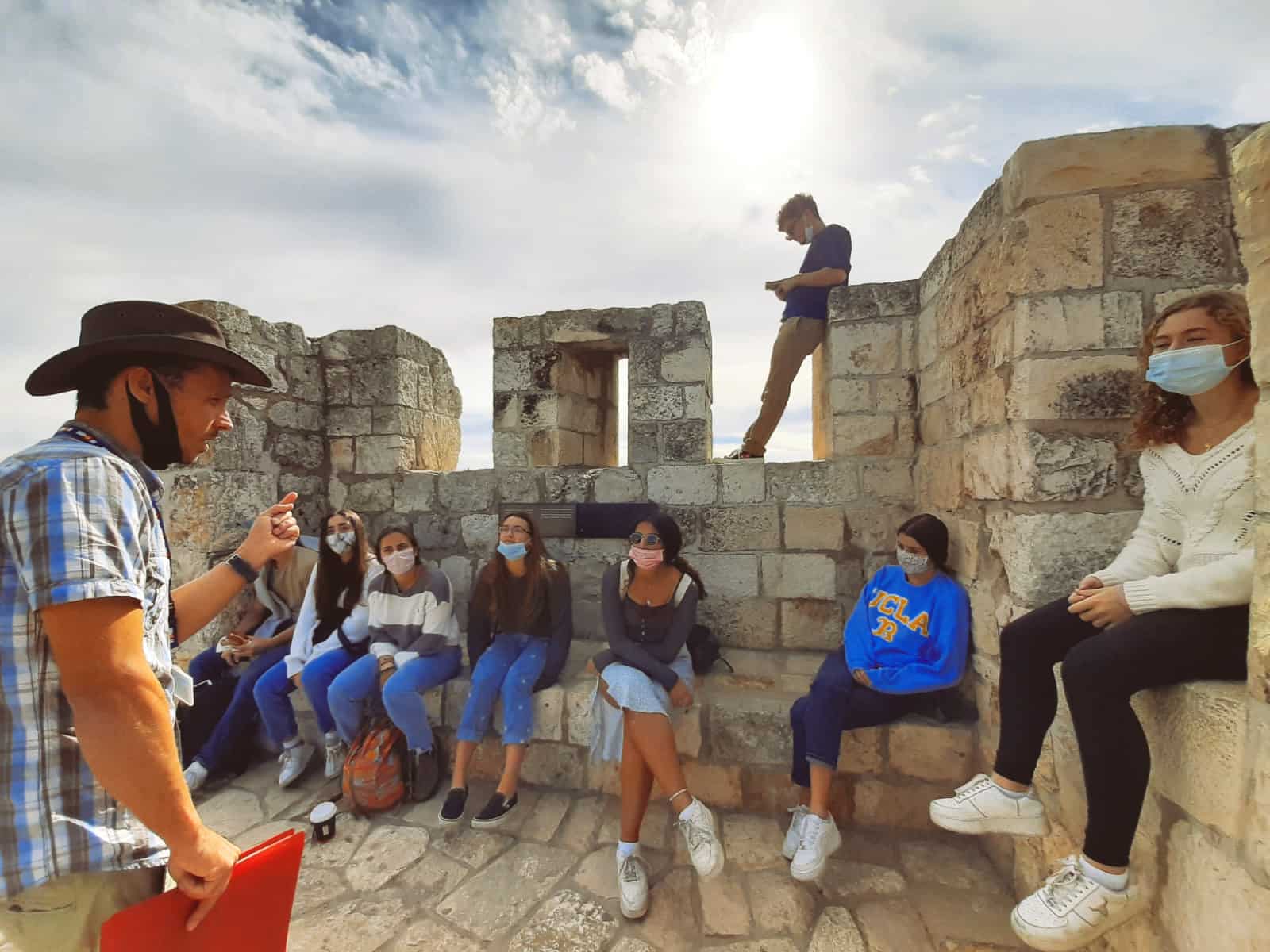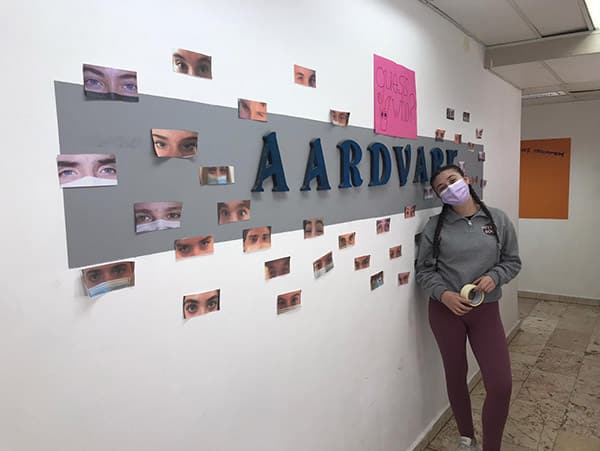 INTERNSHIPS & VOLUNTEERING
With the start of the semester, we dove into our internship and volunteering routine. Some students volunteered at SPCA, an animal shelter in Tel Aviv. We have students interning in the fields of marketing, business development, journalism, social media, fitness, high-tech, medicine, neuroscience, and many more areas! Elysha Jackson from Canada writes about her experinces at SPCA and her internship: "We got to walk dogs around the neighbourhood. They were adorable and it was a lot of fun! I recently started my internship at 'Save A Child's Heart', and I love it. The organization works with kids from around the world, performing heart surgeries here in Tel Aviv. My job is to play with the kids and keep them happy during their time here. They are all so sweet, and I'm so excited to spend the rest of the semester with them." Good Luck Elysha!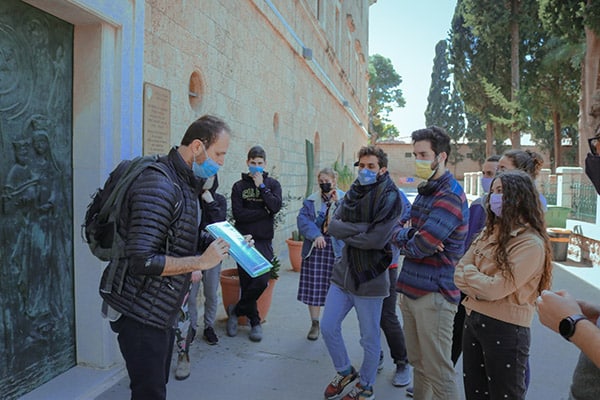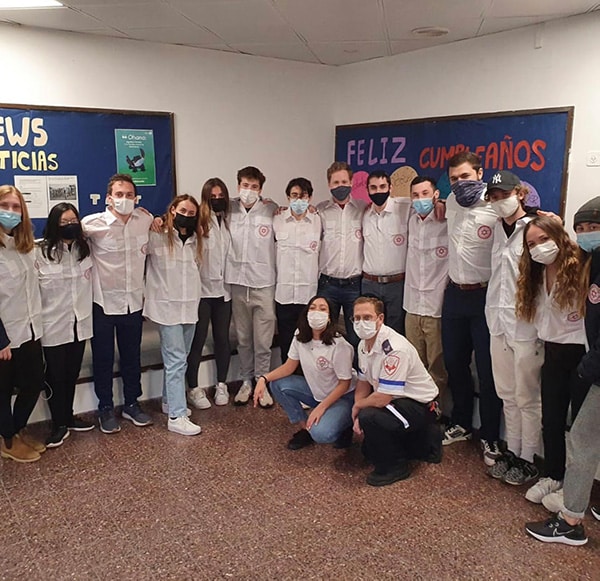 As the temperatures are dropping, in Tel Aviv it's still sunny and bright, and some of our Levontin students made their own Kabbalat Shabbat at one of the many parks and gardens in the city. 
We wish everyone a great Fall and and a wonderful October!
The Aardvark Israel Staff