Shalom Parents and Students!
With quarantine behind us, we had an exciting week here in our Rothschild Community.
Sunday was our first official day as a community out of quarantine. We started the day by going on a bike trip along the shore; the students biked south and enjoyed the warm summer sun. Those who didn't want to bike took a long walk along the Tel Aviv shoreline. Everyone ended up at Bloomfield stadium, where the students who weren't vaccinated yet got their first doses of the Pfizer vaccine.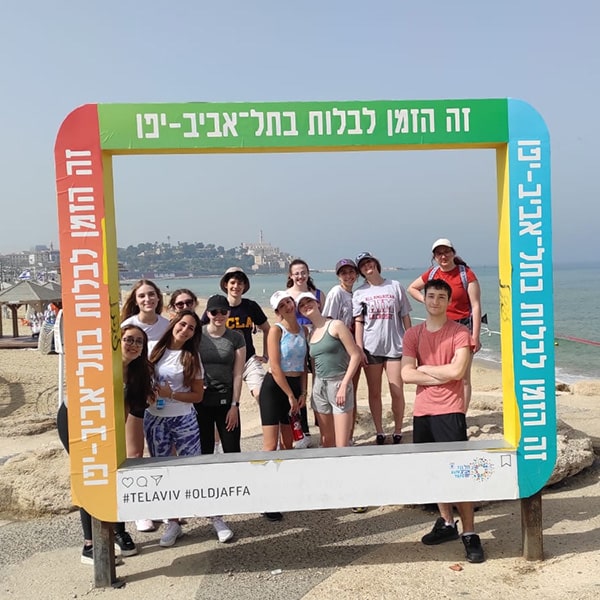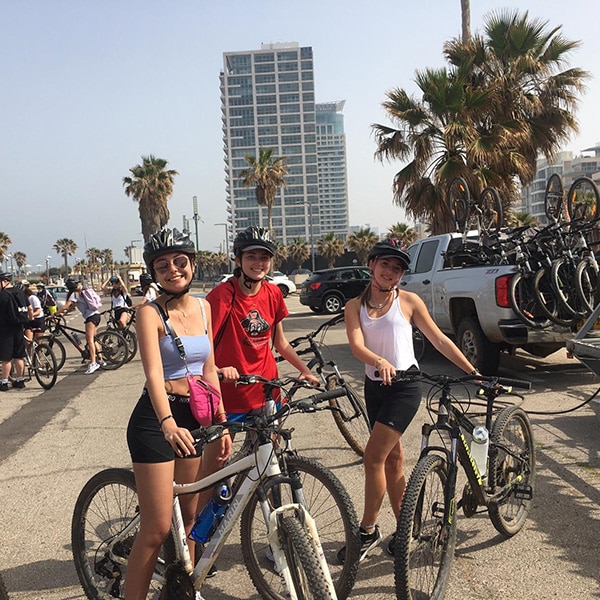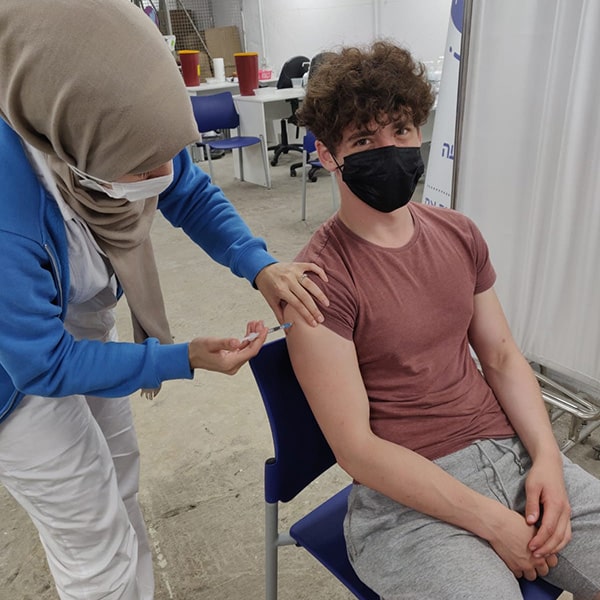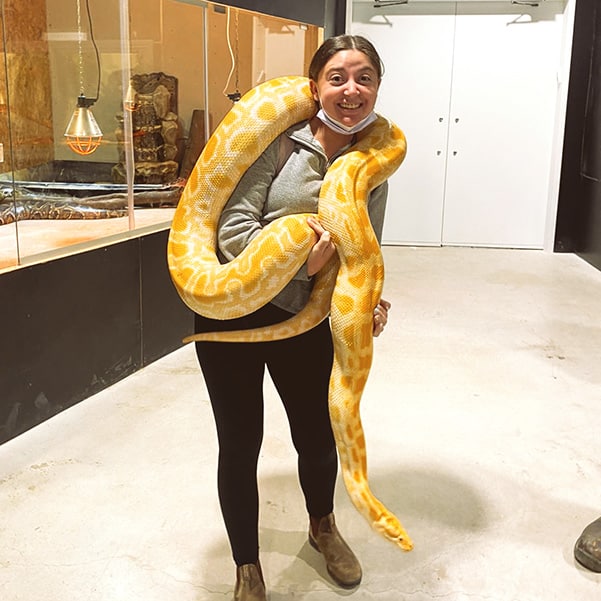 The day ended with our first in-person apartment activities. The students and their Madrichim (counsellors) set their goals and expectations together for an amazing semester. It didn't hurt that they had some fruit and melted chocolate while doing so.
On Monday, some of the students went to their first day of their internships, and in the evening we participated in a Faces of Israel activity called "Meet the Israelis." During the activity, students spoke with representatives from five areas of israeli society, and heard about the conflicts and the different cultures in Israel. We met Raphael, the Haredi; Sarah, the religious woman who lives in the settlement of Efrat; Zack, an Arab from East Jerusalem; Israela, who represented the Ethiopian community; and Yuval, a left wing activist from Haifa.
Galith Eiselin, wrote about her experience:
"On Monday night we had a Faces of Israel class in which five Israelis came to answer our questions. We could ask personal questions and ask about their opinions on different topics. It was extremely interesting to hear other people's views and opinions on important Israeli topics like the Palestine conflict, climate, racism, and army. It was intriguing because everyone has their own opinion, but also because we are here to create our own opinions. I am not sure if I agree with one of the people who spoke, but it taught me to listen to every side of a story even if you don't always agree. It is our priority to listen and show respect to each other even if you think what they're saying is ridiculous. I am excited to learn more about other cultures and religions because Israel is more mixed than people realize."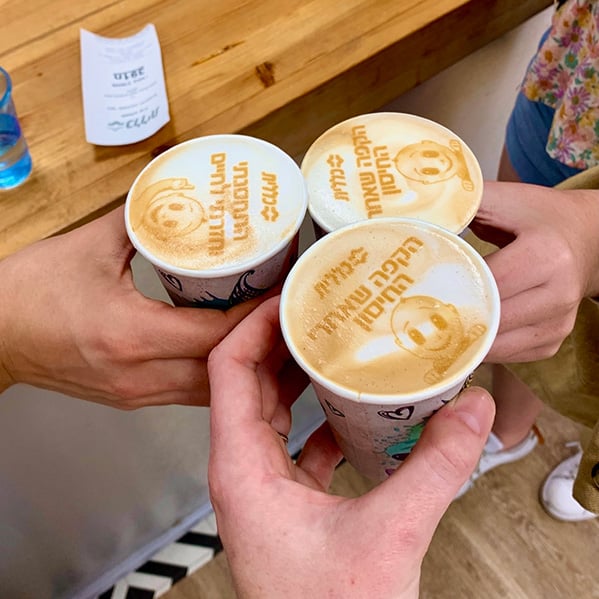 On Tuesday, we had our first trip of the semester, to Haifa. During the day, the students enjoyed the beautiful view from Louis Promenade and the Baha'i Gardens from above. We learned about the Baha'i Religion and its holy places in Israel. Afterwards we went to The Stella Maris Monastery located on the slopes of Mount Carmel in Haifa, which serves as a center of Carmelite spirituality throughout the world.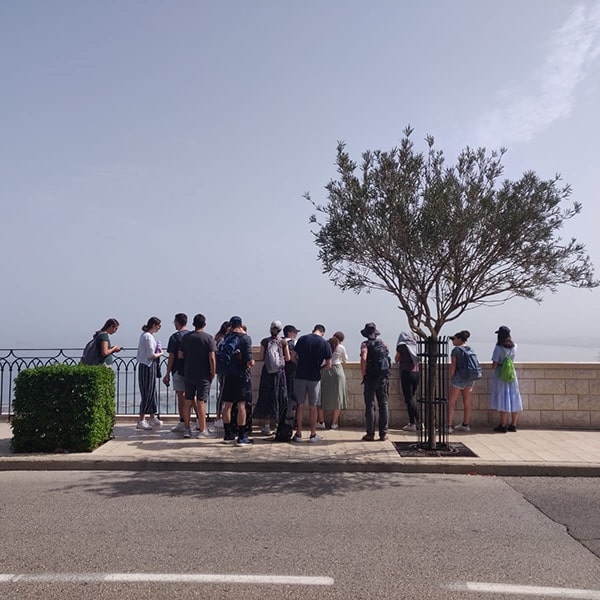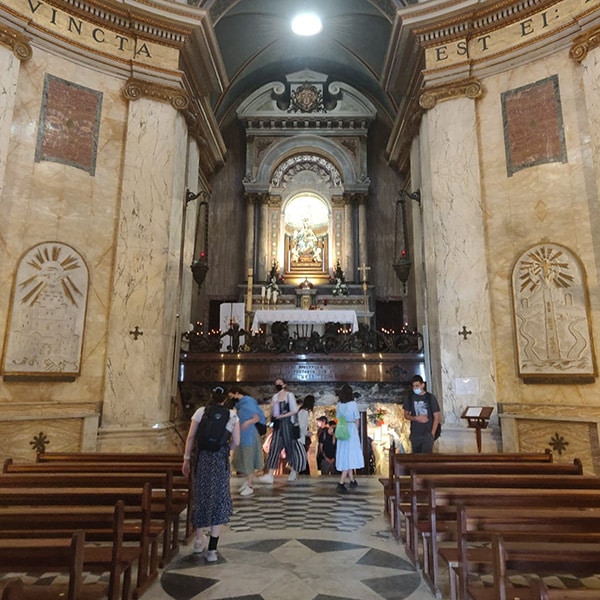 From the Stella Maris Monastary, we took a short hike on the Carmel Mountain and arrived at Wadi Nisnas. Wadi Nisnas is a formerly mixed Jewish and Arab neighborhood which is becoming mixed again in the last few years. It is famous for the food and art you can find within its small alleys. After a great lunch in Wadi Nisnas, the students walked together to a mosque in downtown Haifa. Unfortunately it wasn't possible to go in, but we learned about the mixed cultures that make up Haifa.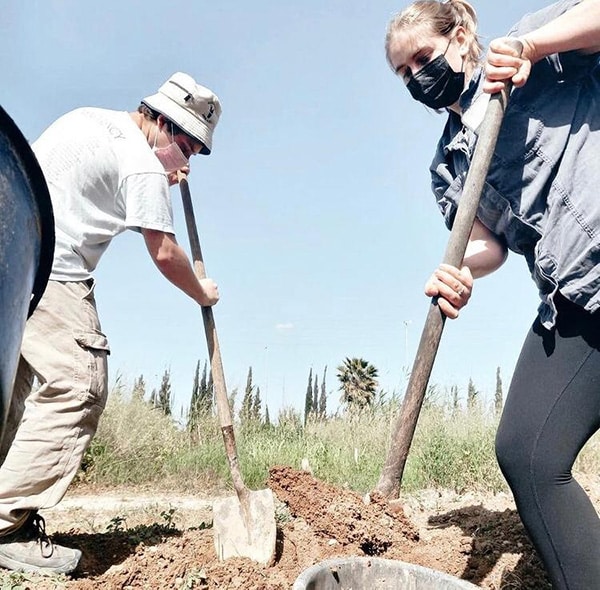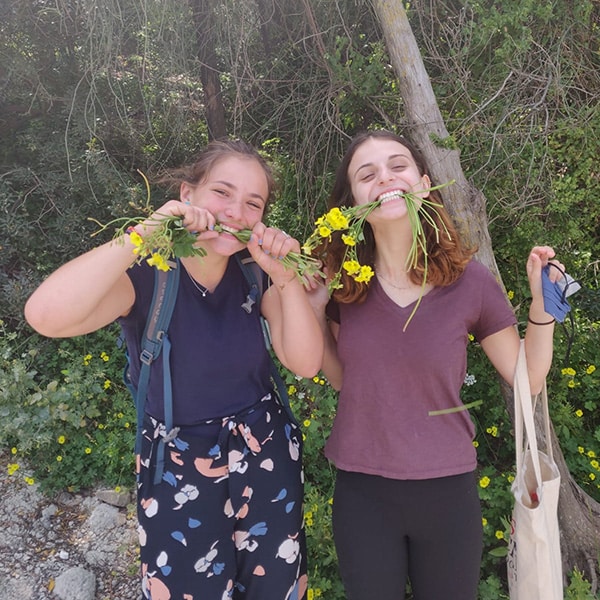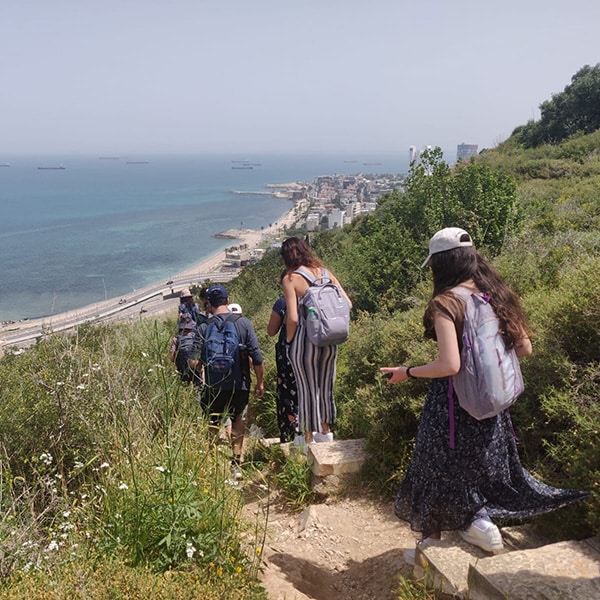 Sophia Yunaev wrote about her experience:
"Our trip to Haifa yesterday was not only beautiful, but also a very eye-opening experience. I enjoyed learning about the origins of Haifa, including the establishment of the German colony and the building of the ports on the coast. Something that really stuck with me during the tour was seeing the amount of diversity and variety of people within the small city. The night before, at our Faces of Israel class, we had learned just how diverse Israel really is. It was interesting to see how from the day Haifa was built until now, the city remains a community of peaceful coexistence. I think that's what makes Haifa so special to tourists and locals."
On Wednesday evening, most of the students joined in an optional Laser Tag activity. We played outdoors, divided into four groups, for an awesome evning of Laser Tag.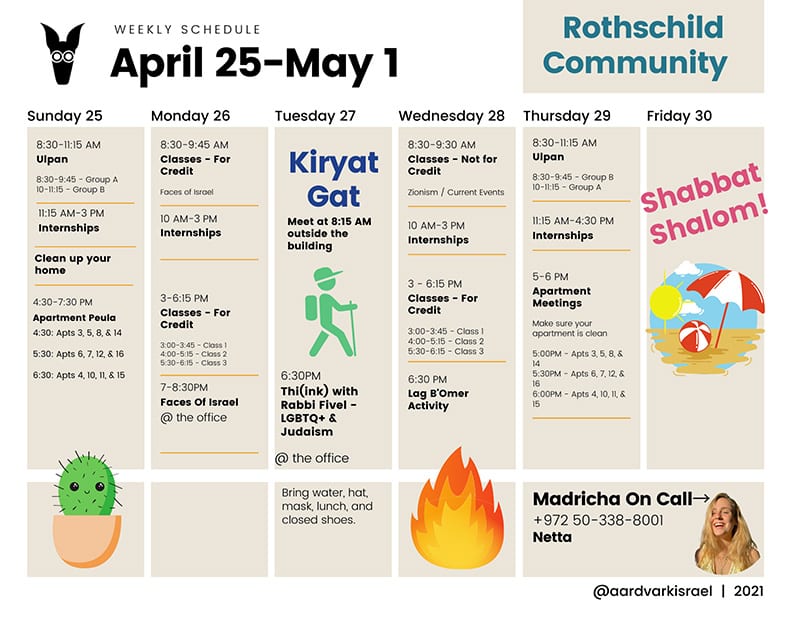 We're looking forward to next week, for more exciting and fun experiences.
Have a great weekend,
Gili