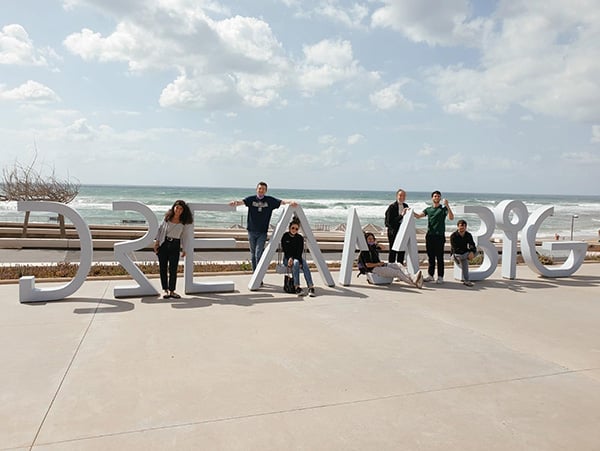 Shalom Parents!
Here in Israel it has been a packed week including both Memorial Day and Independence Day. Marking these days, the students felt the unification of the country during this special time. Here are the highlights from this week:
On Sunday, our Big Idea group went to a the Peres Center for Peace and Innovation, which was founded by the late President of Israel, Shimon Peres. The center develops and implements impactful and meaningful programs with a focus on promoting a prosperous Israel, nurturing and highlighting Israeli innovation, paving the way for shared living among all of Israel's citizens and lasting peace between Israel and its neighbors.
Jamie Pilla wrote about the visit:
"All the Big Idea students went to the Peres Center for Peace and Innovation where we learned about the start-up world in Israel. It was incredible! We started by listening to virtual presentations by some of the biggest Israeli innovators, who told us about how they got their idea, challenges they went through, and the product they made. We then learned about Shimon Peres's life, and saw where he used to work. We learned about his vision for Israel and the world. After that was my favorite part as we went into a room where we learned about what society might look like in 20 years. We interacted with the future world using virtual reality. To end the day, we saw a bunch startup companies that have innovations which will be revolutionary to our society. It was a really cool experience overall to see everything Israel has created, in addition to seeing what innovations they have in store for the future."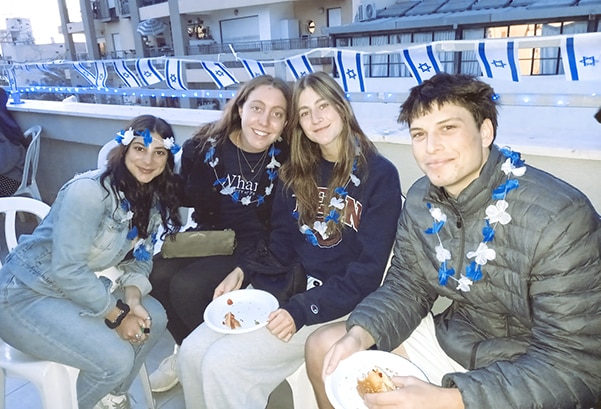 On Monday we had an Israeli-style pre-Independence Day BBQ alongside a clothing swap, both organized by the student-run vibes (culture) committee in collaboration with the environment committee. Each committee is responsible for a different area of our community, and this time they joined forces to promote a sense of community as well as environmentalism.
From Sarah Goldstein:
"This week, the vibes committee and the environmental committee collaborated to create a fun Monday night program for the whole community! The environmental committee collected donations for and ran a clothing swap, doing our part to promote sustainable clothing usage and take one small step to keep textile waste out of landfills. Meanwhile, the vibes committee hosted and cooked a barbecue as a fun activity to bring the community together. The night was a success, as everyone left with a new piece for their wardrobe, full stomachs, and smiling faces!"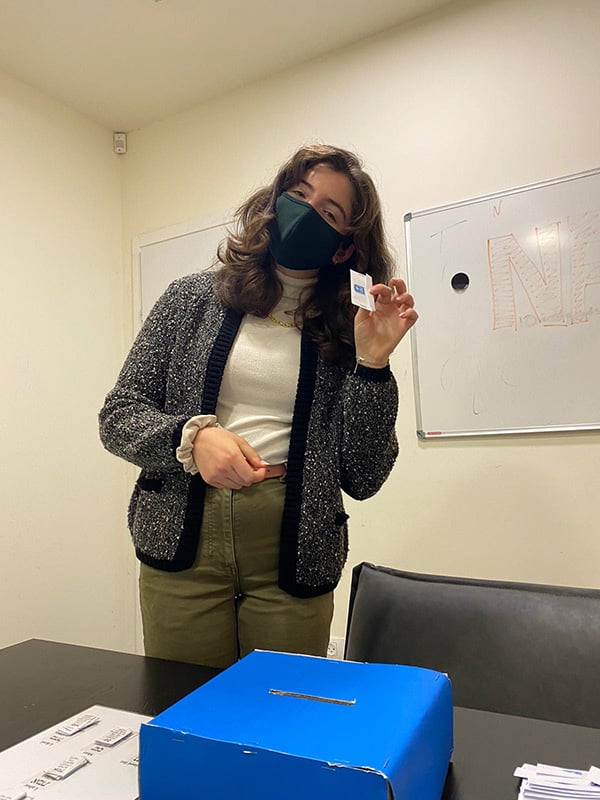 This week in Selah, we visited the International Synagogue of Tel Aviv, which is headed by American-born Rabbi Ariel Konstantyn. He shared with us his unique vision of building Jewish community in Tel Aviv, and how he is reaching out to all sorts of Jews of all backgrounds and religiosity. Our students were impressed and inspired to hear an Orthodox rabbi speak with such tolerance and openness. We heard about some of the challenges of Covid-19, and also saw the 'slik' (secret arms cache) right beneath the feet of the prayer leader that was used to hide arms from the British in pre-state Israel.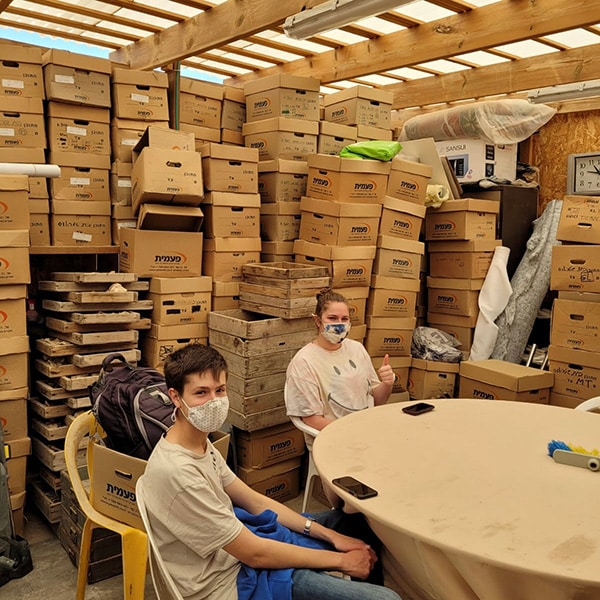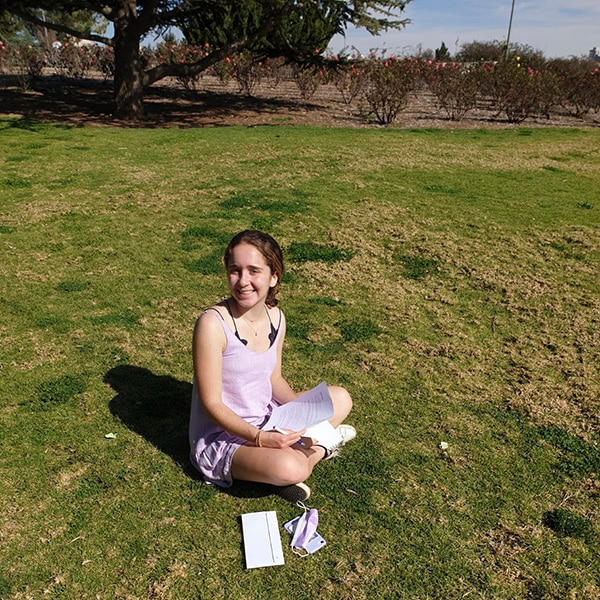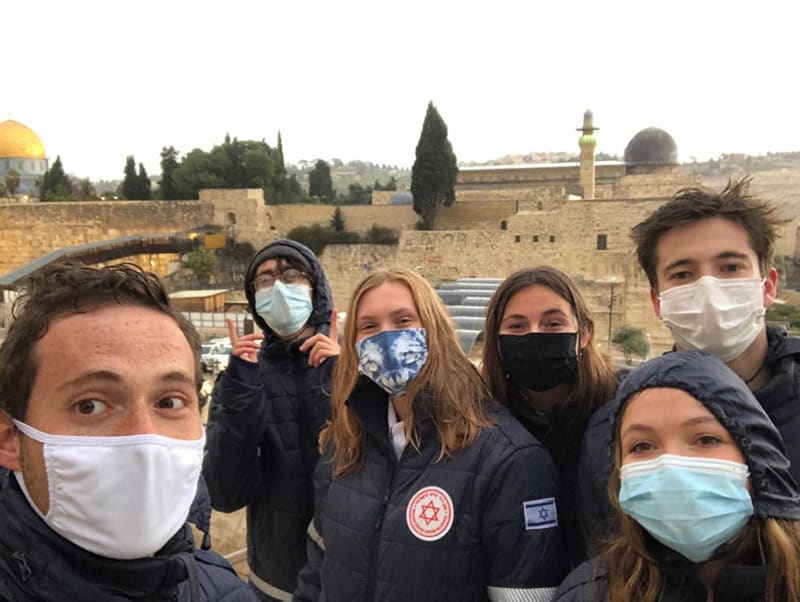 Tuesday night, we went to the Tel Aviv Cinématique alongside other vaccinated Masa participants from different programs to participate in a short activity and watch the Masa Yom HaZikaron Ceremony together. The ceremony took place in Latrun, which we visited earlier that day. We heard the stories of Alejandro Hoffman, Lori Gilbert Kaye, Julie Sarah Weiner, among others who were killed while serving in the IDF or in terror attacks. The ceremony concluded with the singing of HaTikvah with everyone who was there, as well as the thousands of others who were watching the ceremony online from different places around Israel and the world. Powerful and moving would be an understatement.
Dani Star wrote about Yom HaZikaron:
"Yom HaZikaron is a day that I have commemorated for as long as I can remember. My family and I would dress in white and black, go sit in the JCC's theatre, and hear members of our community share stories of their lost loved ones. I always knew what we were commemorating and I knew it was important, but I don't think I could truly understand the meaning of this day until I experienced it here. When I was a freshman in high school, my sister came to Israel for Yom HaZikaron and Yom HaAtzmaut with the March of the Living. Ever since then, i've been waiting for the day I would get to experience it myself. Last night, Aardvark students walked to the ceremony together. We were dressed in black and white and it was golden hour. It felt so special simply to be walking with all of my program. You could feel the energy of the day about to begin. Israeli flags everywhere, fewer cars on the street. When we got to the ceremony, it felt almost identical to the one I go to every year back home. There were a ton of kids I grew up with on one of the other Masa programs attending the ceremony, so I was saying hi to old friends and the feeling of being in a theatre lobby so similar to the one I was used to just felt identical. As soon as the ceremony began there were tears in my eyes. Hearing the stories of the soldiers who gave their lives for this country, listening to the heartbreaking lyrics of the songs played on the livestream. Simply sitting there living in that moment was more moving than I could have imagined. Yom HaZikaron has always been important to me, but after experiencing it here, I feel the incredible importance of this day. I will never forget having the opportunity to do it here, and I will never live it the same way."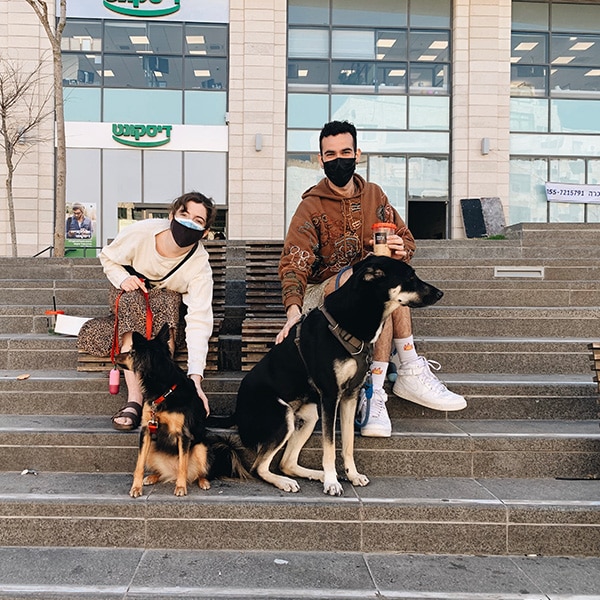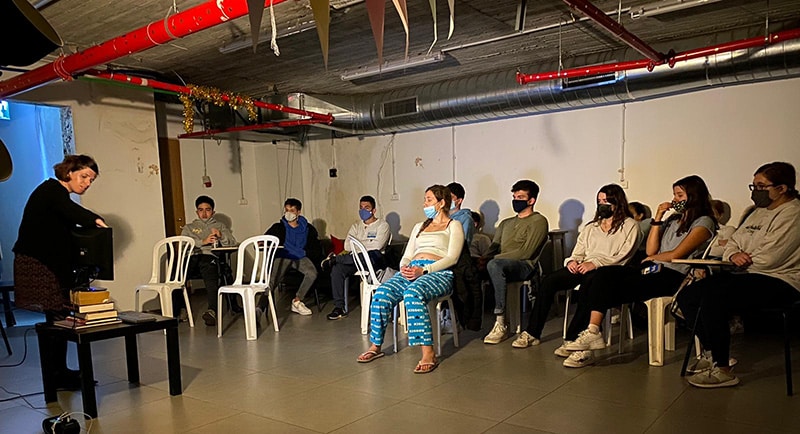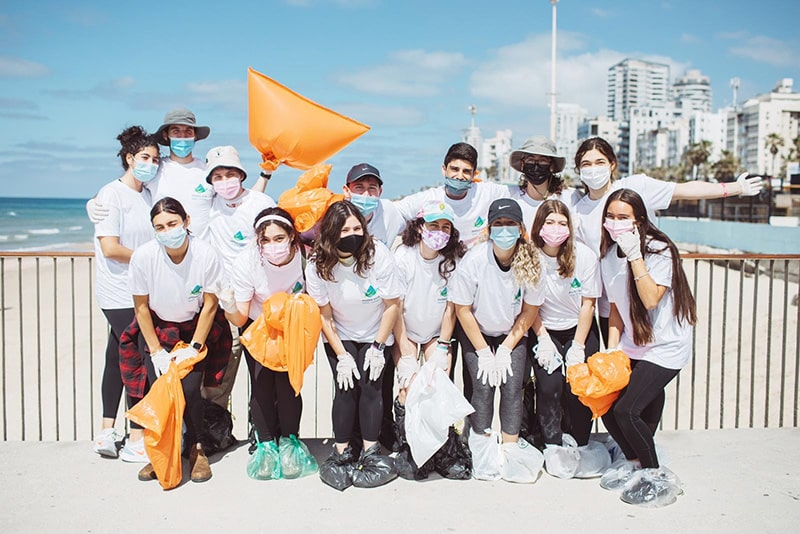 Danielle Hodes shared about her Yom HaZikaron experience:
"Today is Yom HaZikaron, one of the saddest but most important days for Israeli society. Tuesday night, students from Masa programs gathered in a cinema hall for a Yom HaZikaron ceremony. While the ceremony was very emotional and shed light on fallen soldiers and victims of terror in Israel and the U.S, the ceremony felt very American as it was fully conducted in English and isolated from Israeli society. Wednesday morning, Aardvark students gathered along Herzl Street to listen to the siren wail. It was very emotional to see all of Israel stop for a minute and pay respect to fallen soldiers. In that minute of silence, I felt immense gratitude to the IDF soldiers defending Israel and making civilians feel safe and protected while going about their everyday lives. After the siren, we began the Aardvark Yom HaZikaron activity and discussed ways to commemorate people and keep their memories alive. The most moving part of the activity was discussing how all soldiers who enter Gaza write a goodbye letter to their families and friends in case they die during their service. A beautiful song was made by a famous singer of a fallen soldiers goodbye letter, which left the entire classroom in tears."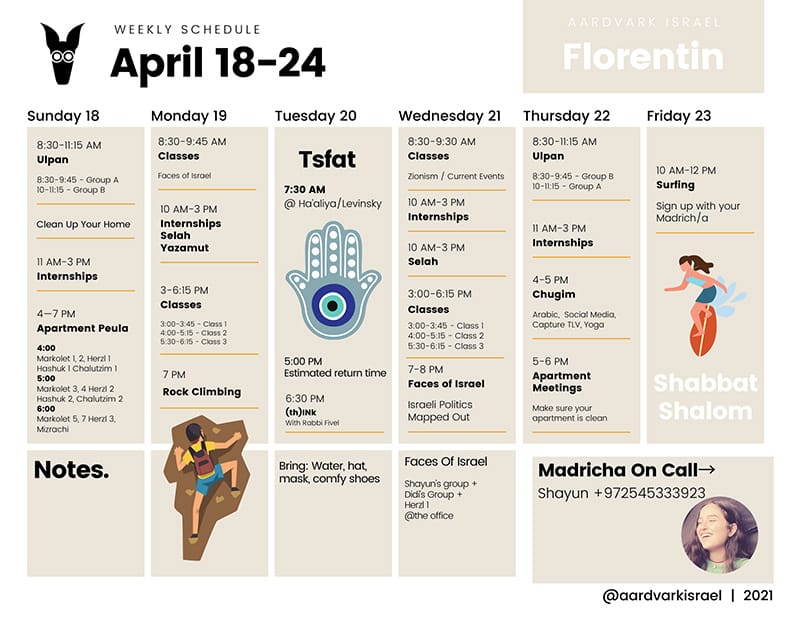 On Thursday, the whole country celebrated Yom HaAtzmaut (Independence Day). It is always a day of great celebration, with many Israelis going out to parks to have BBQ with their friends and families. Our students found their own ways to celebrate!

The past week was very emotional and full of real authentic Israeli life. You could really see how the students understood the depth of the days and how special it is to be a part of this country.
Shabbat Shalom,
Etai