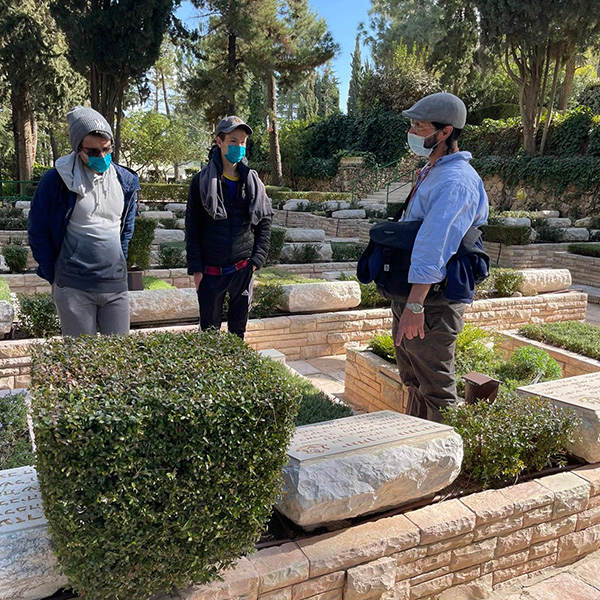 Dear Parents and Students,
This week we spent some time summarizing and procesing our experience from the semester, but also enjoyed fun trips and fun activities.
On Monday, we gathered for an activity with the Madrichim. The counsellors prepared a room for the students full of candles and notes, and for an hour we wrote letters to each other summarizing our experiences together from the semester.
From the activity, each of the students came out with an envelope with all the letters written to them by the group members as a small souvenir from the wonderful semester we spent together.
Also this week, some of us went to the Tel Aviv Museum of Art. It was fantastic, with a range of exhibits and artists from around the world. A favorite of the group was a new exhibit called "The People I Saw But Never Met." The exhibit focused on the people we meet but never understand and how they make up such a huge part of our daily life.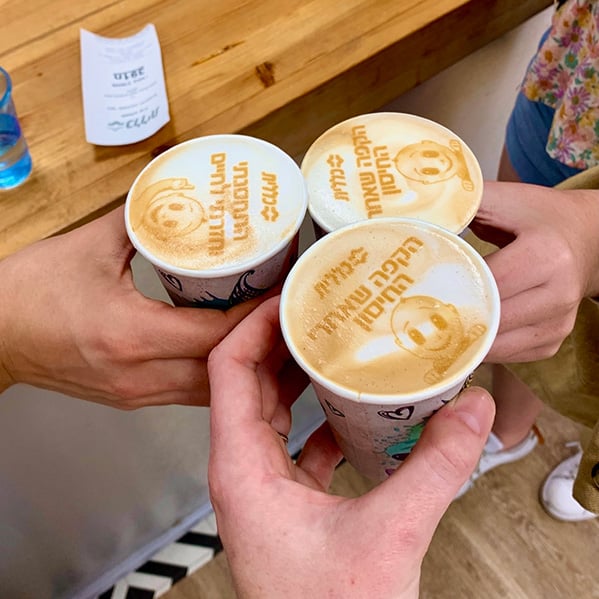 On Wednesday, we took all the students to a food truck festival in an amazing valley called Guy Ben Hinnom. Apart from the special location of the festival, all the best chef restaurants in the city came to the valley, in an event that runs throughout July-August.
It was definitely an evening full of laughs and delicious food.
Thursday was the last day for the students to volunteer; Koby Rosen had the opportunity to both intern and volunteer.
For the past month I've been volunteering at ALYN Hospital at the Bayit Cham with children who need respirators and some who also have special needs. I spend the day playing games with the kids and helping out other staff members with routine work. Hanging out with these kids and meeting other volunteers has been a highlight of my time in Israel
This week, the Plus Program students started working at the Big Idea summer camp. In addition to mentoring young trainees, they learn to work with an Israeli team, and enjoy the activities of the camp.
Yotam is on call this weekend.
Have a great weekend,
Natali