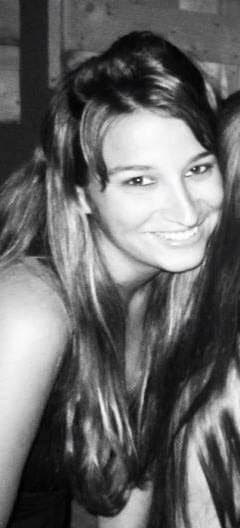 Shalom Parents, Students, Partners, and Staff,
These were the last weeks of Fall semester, and we could not have had a better semester. Our students are now on their winter break and will get back to us next week already along with the new students joining in for Spring (Yay)! So what have we been doing this month? Good question! Scroll down to read all about it >>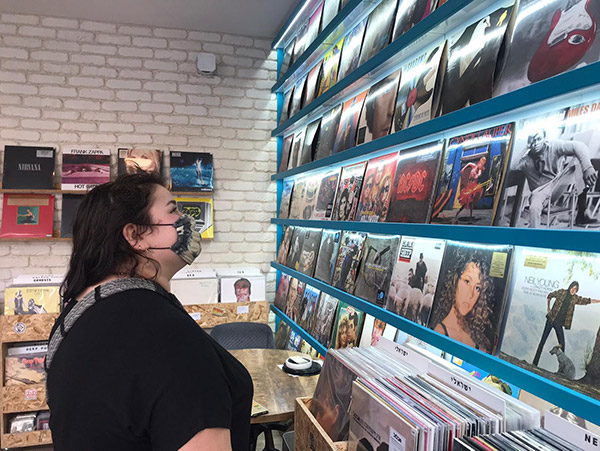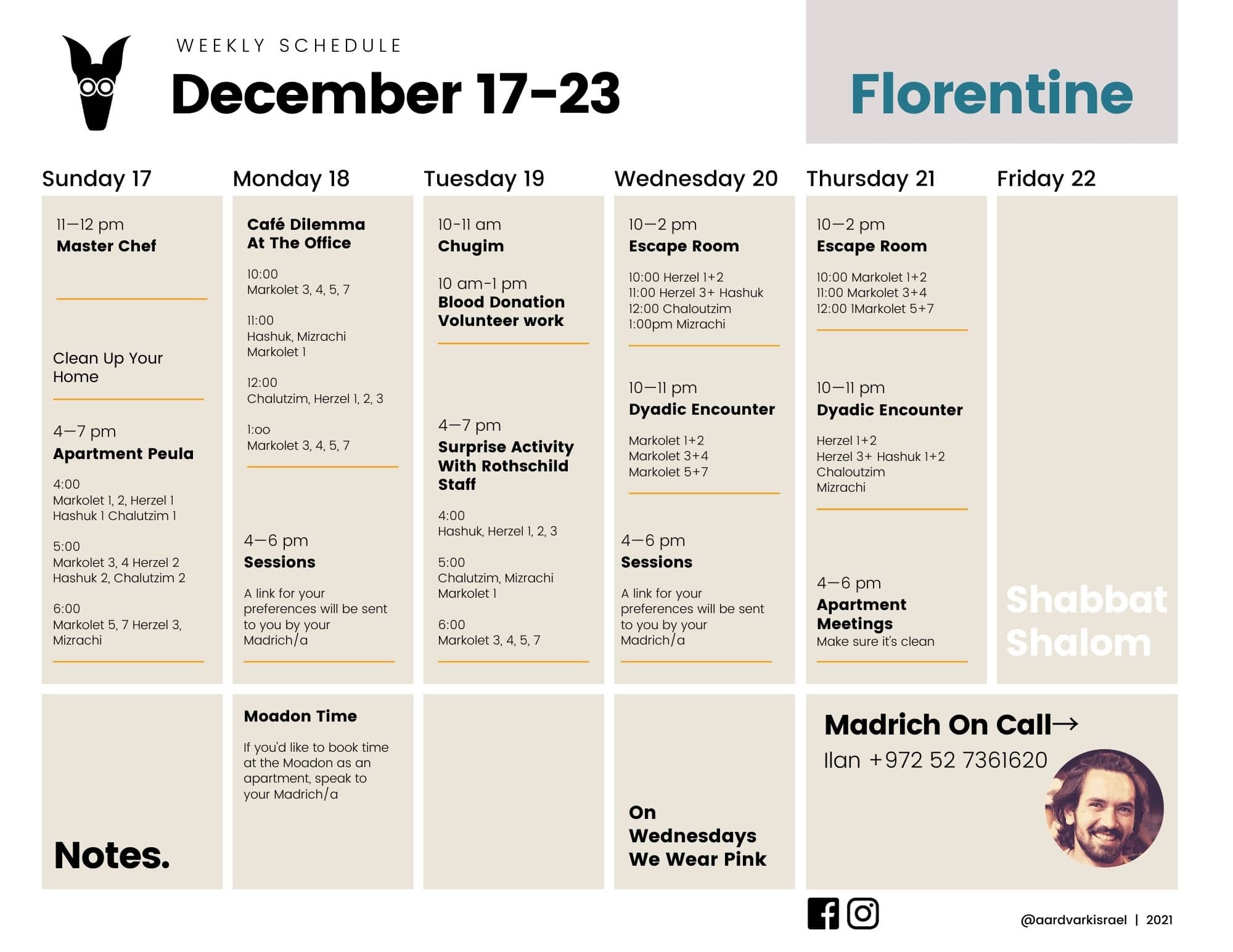 Our three communities (More than 150 students!) traveled to the north of Israel, to Beit She'an Valley. We started our trip early in the morning, and rode all the way to Nachal Kelach, at Mount Carmel. The weather was perfect – not too hot and yet not cold (yup, that's December in Israel). We continued to ancient Beit Shearim, also called the House of the Gates. This special place was declared as a National Heritage Site by UNESCO and symbolizes Jewish renewal. The students went all the way down to Beit Shearim's beautiful, warmly lit caves where they learned about the ancient days through finding different engravings and symbols on the walls. After settling down at the hostel and we celebrated the end of the semester with a festive dinner, along with speeches by our students Eliza and Gabi, who shared their experiences from the semester, how they've grown, and all they've learned during their time with us. We then watched our end-of-semester video, reminding the students a bit of what they went through this semester.
Scroll down to see the full video!
On the second day of the tiyul, we traveled to Beit She'an National Park, where the ancient Roman and Byzantine city of Beit She'an once was. The students took part in activities, such as racing, pantomime, and even a talent show (that station was our favorite…the students got really creative!) We then rode to Beit Alfa Synagogue in Kibbutz Hefziba, on the slopes of the Gilboa Mountains. This fascinating place, founded at the end of the fifth century CE, features an Aramaic mosaic, kept authentic and untouched until today. Our last stop was at the city of Nazareth, which was all decorated for Christmas The students visited the beautiful Church of the Annunciation, with its beautiful architecture and stained glass. We left Nazareth, not before we tried the delicious Baklawa and Kenafeh the city has to offer, hopped on the buses, and traveled back home.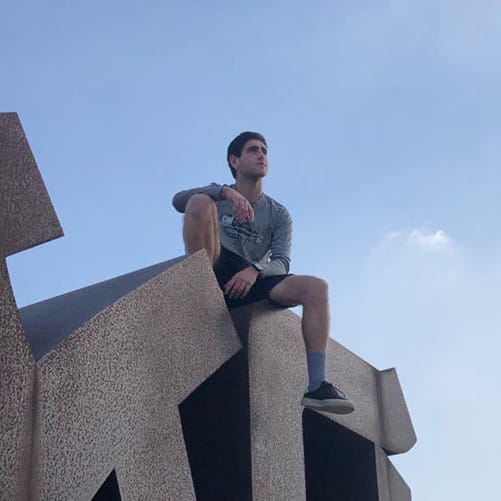 This semester, we watched our students grow individually and within their groups, learning practical life skills, developing each in their own way, focusing on their passions, and taking the time to understand better what they want to do in life while deepening their connections with Judaism and Israel. In the last couple of weeks, they reflected on their experiences and got the chance to see all they have accomplished and how they've grown. Zac Lovat wrote about his experience: "This semester in Tel Aviv has certainly been one to remember, and for a good reason. From day one, we have been immersed in a completely new culture, challenged to live on our own for the first time, worked, and make new friends. We have been in an environment that has pushed us all, and I couldn't be more grateful. From being able to hike down dry river paths in forests to learning a new language, and learning to free dive to over 10 meters underwater without oxygen in Eilat, the opportunities we have been given have allowed so many of us to develop and improve as people. I will be going into my second semester in Jerusalem with high hopes, and I am glad to be able to do it with one of the best groups of people I could ask for."
Each group summarized the semester together in the last group activity with their madrichim. They reflected on their experiences and got the chance to see all they have accomplished and how they've grown. Shayna Dash told us how her gap year started, and what she has gained during these past few months: "My time on Aardvark Israel is exactly why I choose a gap year. I have not only gained real work experience with my internship but also gained independence and lifelong friendships. Aardvark gives us the ability to learn about Israel and form deep connections with the land. I have gained knowledge and perspective through tiyulim and classes and applied it to my everyday life in Tel Aviv. Aardvark's program sets itself apart by allowing us to be fully integrated into Israeli society and forces us to grow as adults with strong support from the madrichim. Since being in Tel Aviv this semester, I have learned how to navigate a city, budget, and manage my time, and I cannot wait to take these skills to Jerusalem and future endeavors. Overall, joining Aardvark has been everything I want and more."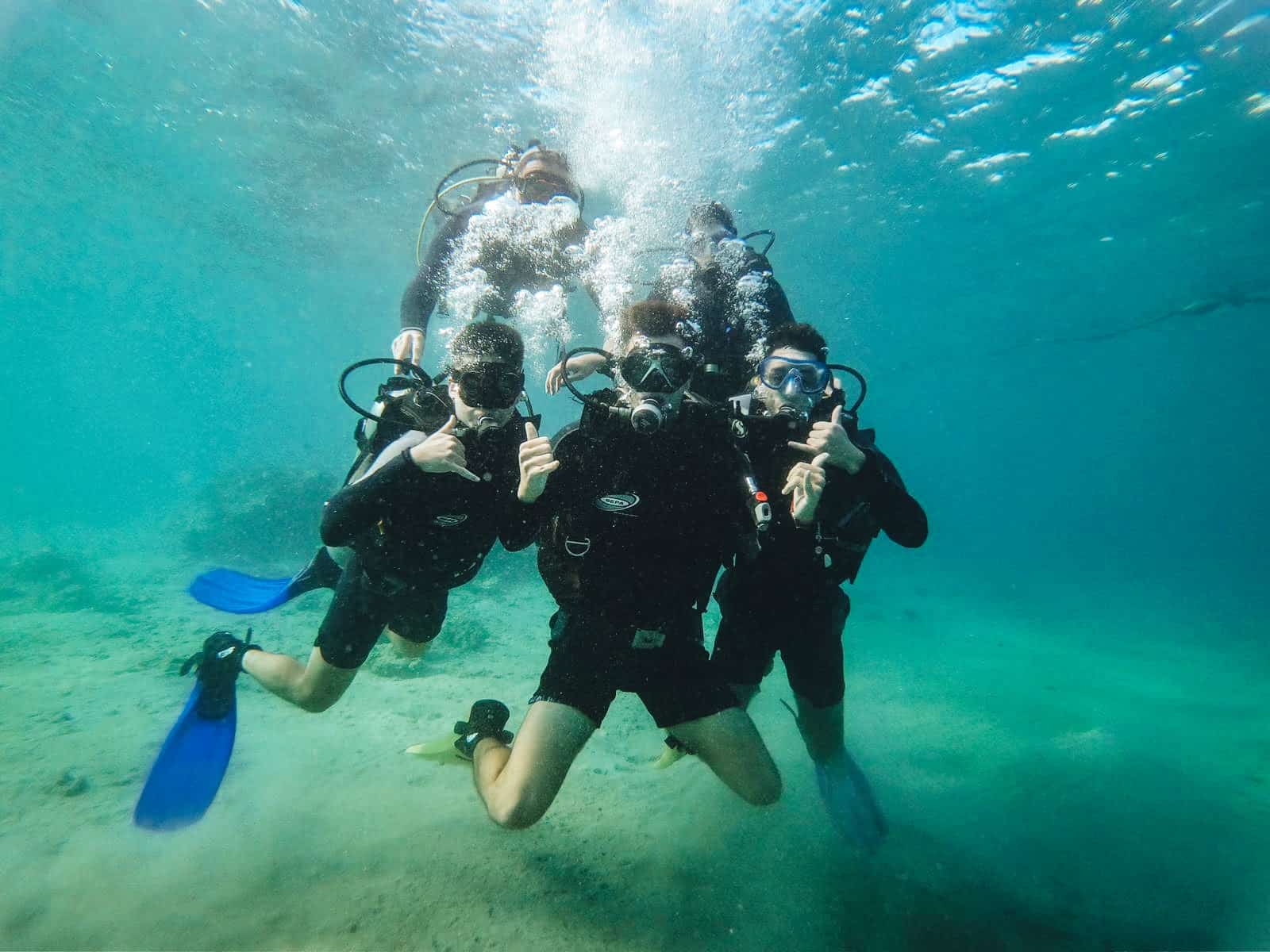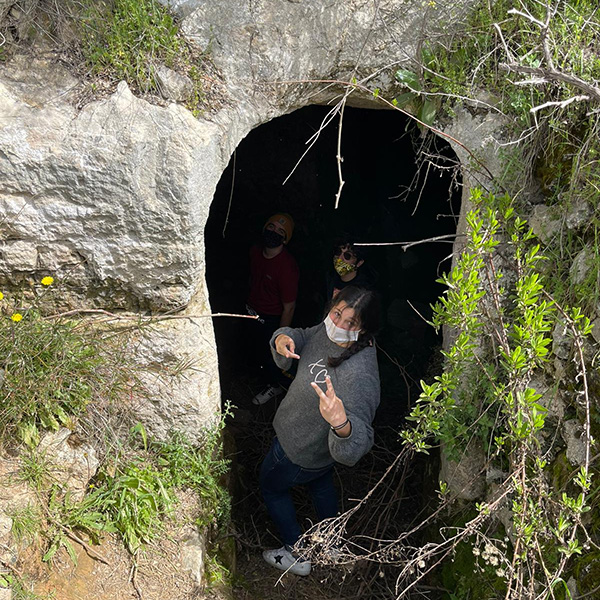 Impact Month and a Shabbaton
It was a busy month for our Big Idea tech-track students, while they were preparing for Impact Month, where they will get to work with a real client, learn about its needs, and create a real product, using the coding and design skills they have learned in Fall semester. This year, the students will collaborate with 'Nefesh B'nefesh', a non-profit organization that seeks to encourage Aliyah and helps new 'Olim' in their immigration process to Israel. 'Nefesh B'nefesh' provides a professional network for the welfare of 'Olim', and assists them in this significant process through employment counseling, integration in the community, health and education, reduction of costs, and helping with government bureaucracy. We also managed to involve the Tel-Aviv Municipality as a partner in the project, and thus all other organizations in the city that have events for the local English-speaking audience will also be invited to join. The task that the group will take on is to combine all the events in Tel-Aviv that are intended for English speakers into one convenient interface, an app, that will provide the opportunity for all organizations that work in Tel Aviv to advertise events, parties, and even holiday meals.
During Impact Month, our students will work in the working hub at the offices of the 'Nefesh B'nefesh', enjoy the amazing view of the rooftop overlooking Rothschild Boulevard, and enjoy the company of other employees in the joint work complex.
On the other side of the country, our Selah (Jewish Enrichment Track) students went for a Shabbaton in Tzfat, all the way up north. They arrived on Thursday evening and immediately got into the spirit of the city with a visit to a kabbalah artist who gave an overview of his spiritual journey and the inspiration for his artwork. The next morning was thankfully less rainy as the students toured the entire old city from top to bottom with stories about Tzfat in both modern history as well as previous ages. They took part in a challah baking workshop where they had the opportunity to bake in an ancient oven in preparation for Shabbat dinner. Later on, was the final pre-Shabbat activity. Musical and meaningful candle lighting and Kabbalat Shabbat set the tone for the next 25 hours of singing, enjoying each other's company, and sharing their own inspirations. Despite the wet weather, the students managed to get out on Shabbat afternoon to visit yet another artist for an even more in-depth discussion of mystical concepts. Finally, the local musician friends returned to the group as Shabbat came to an end with Havdalah.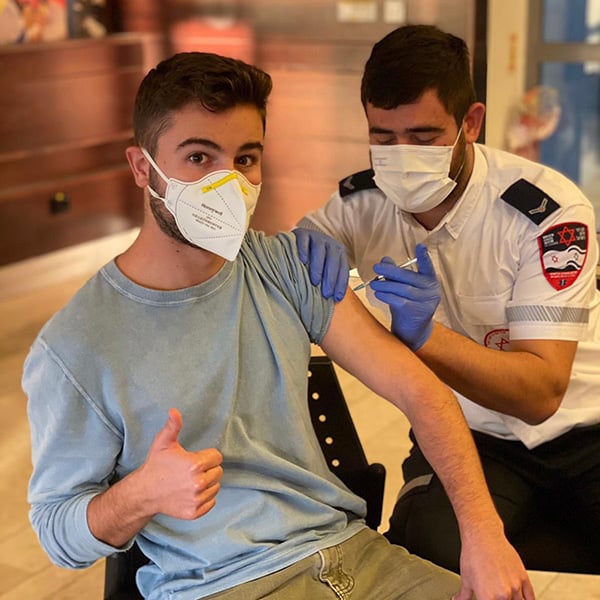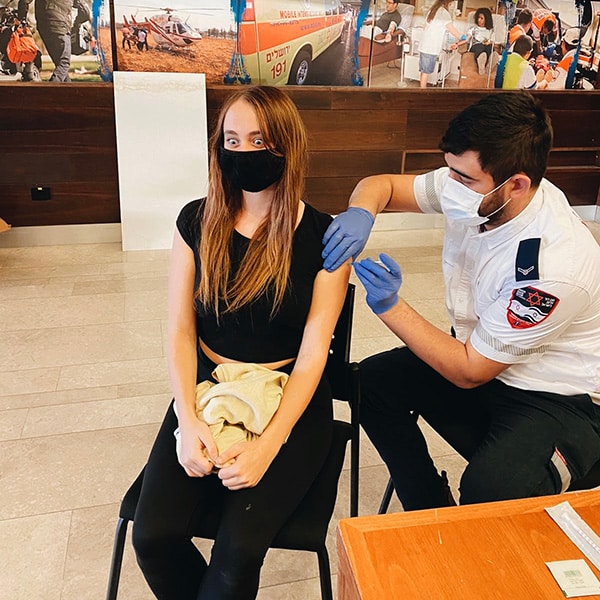 Spotlight! Masa Year of Service take over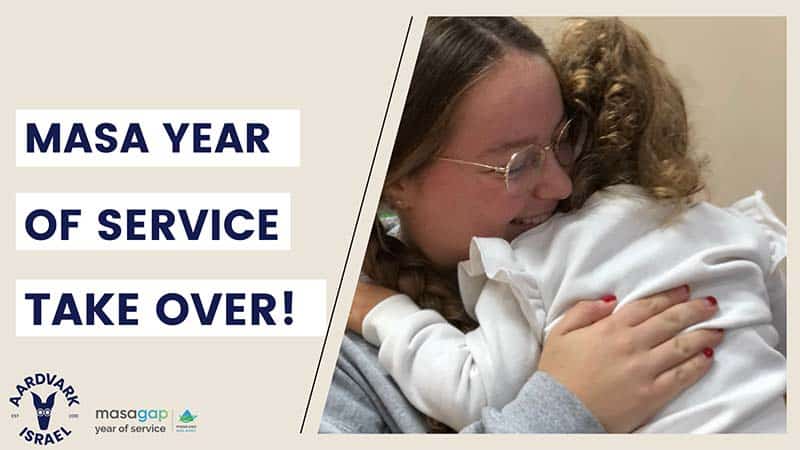 Noa Benichou, from our Masa Year of Service program, took over our social media for one day and gave us a glimpse of her how her day looks: volunteering, learning Hebrew, and living like a local in Tel Aviv: "Volunteering at Chimes daycare for kids with special needs has been one of the best experiences of my life. I have had already two years of experience working with individuals with special needs and coming to Israel; I really wanted to continue in that field of work. In such a short amount of time, I have learned about the importance of patience and open-mindedness when working with children and even more so when it comes to autistic children (which are the kids I work with every day). I was so surprised to see how quickly the kids became so effective and "cuddly" with me since the first day, which makes the work experience so much better. Because the daycare is in Jaffa, I have also enjoyed becoming a part of this very diverse community, from the kids to the staff working alongside me. Going to work every day is fun and fulfilling, which is exactly the experience I was looking for when coming to Israel to do my year of service."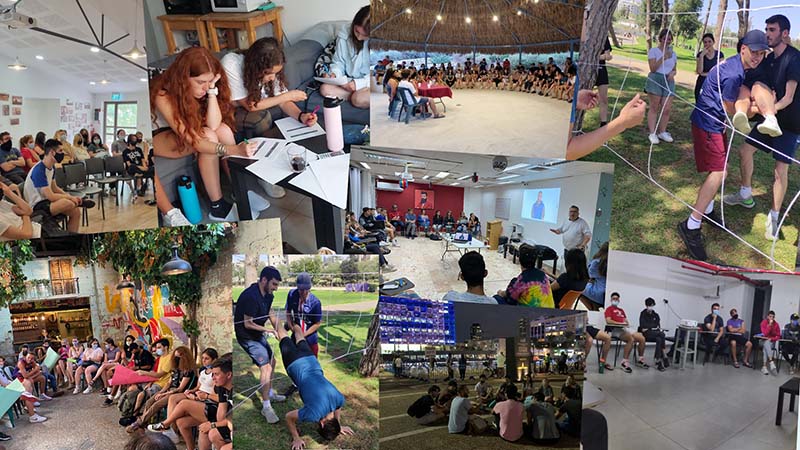 Time to wrap it up, everyone! In just a few more days we will start our Spring semester, and honestly? We are excited as if this was the first time.
On this note, we would like to wish you all a Happy New Year! May this year be a successful, healthier year, full of new, life-changing experiences. See you again next month!