Shalom Parents, Students, Partners, and Staff,
Wow, how did this month go by so fast?! We guess time flies when we're having fun 😉 Our students are becoming more like locals with each day that passes, immersing themselves in Israeli society, and what better way to become an Israeli than learning how to bargain? Well, that's exactly what out students did at the Carmel Market in Tel Aviv. What else have they been up to this month? Scroll down to find out ⬇️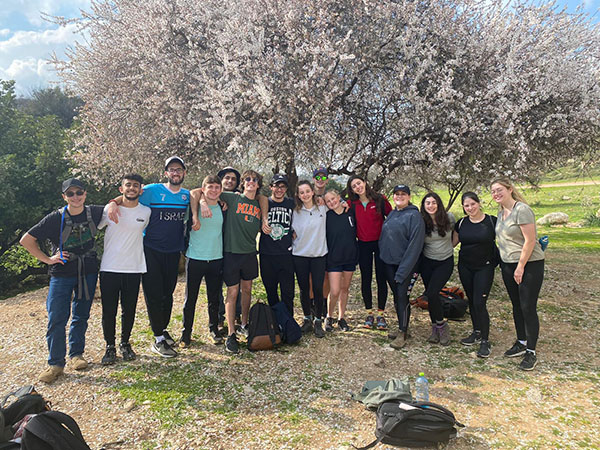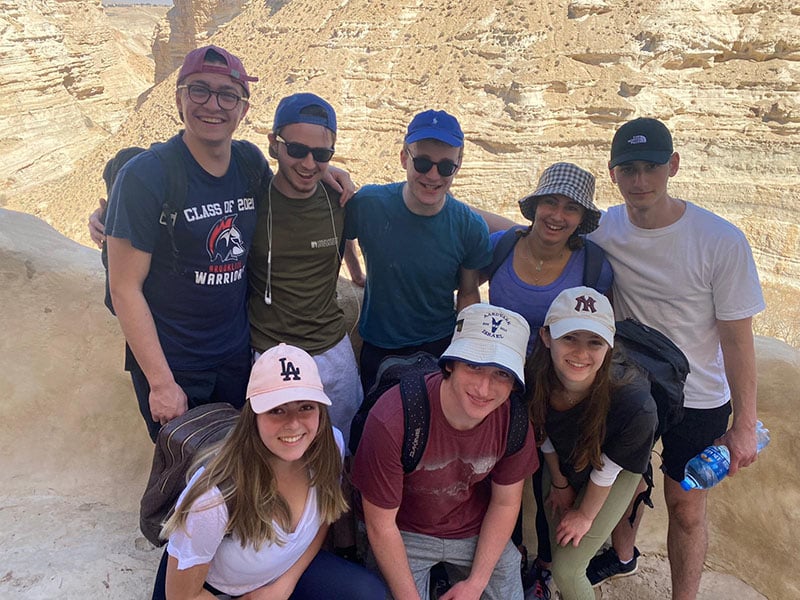 Along with internships, classes, and volunteering, our students tour the country on a weekly basis, discovering the hidden gems of Israel, from South to North. Recently, our students traveled to Ein Avdat, a canyon in the Negev Desert, south of Kibbutz Sde Boker. The students traversed the numerous springs, hiked through the canyon, and visited the grave of Ben Gurion, Israel's first prime minister and one of its founding fathers. They also hiked Nachal (river) Me'Ara, the Hebrew word for cave. They took advantage of the sunny day, hiking through the Nachal, while creating memories.
Our Tel Aviv communities traveled south to Sderot, Netiv Ha'Asara, near the border with Gaza. They heard from the locals about life under rocket fire, the uncertainty one feels living so close to the border, and about resilience and striving for peace, on both sides of the map. They even entered a shelter that is located inside a playground (!) and finished their visit at 'Path to Peace,' where they placed small ceramic tiles designed by a local artist on the border, building another bridge towards peace.
Our students are learning about the different cultures in Israeli society, and of course, it has to involve food! The students traveled to Khirbet Midras where they learned about the Bar Kokhba Revolt. They also went to Beita Israel, a cultural center of the Jewish Ethiopian community in Israel, where the students built houses from mud, just like they do in Ethiopia. Later, they took part in Buna, a traditional coffee ritual, where they cooked the coffee beans and said a blessing on Dabo, an Ethiopian bread.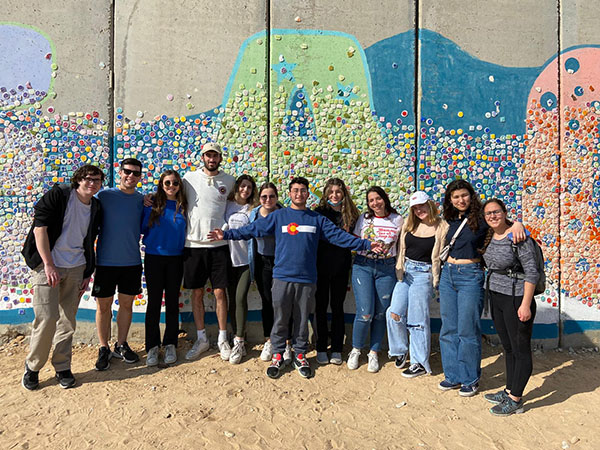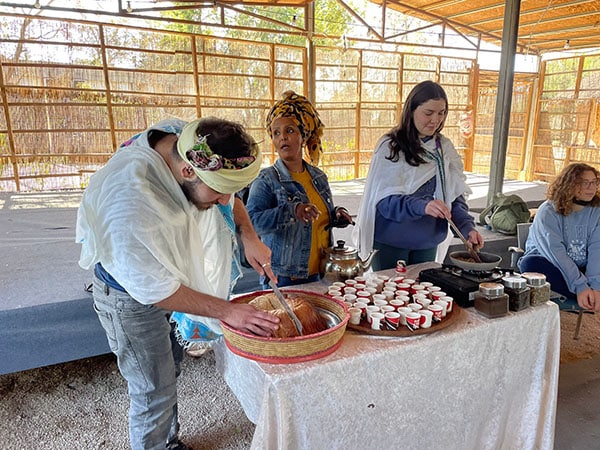 On Big Idea tech track, Impact Month has officially come to an end, and we are so proud! Our students designed and created an app that will help thousands of new Olim (immigrants to Israel) to find events all over Tel Aviv. The aim of the project was to help the new Olim create meaningful relationships with other new Olim in order to become locals much faster, just like our students 😉 The final product was presented at the Nefesh B'Nefesh office on Rothschild Boulevard in Tel Aviv, where our students described the features of the app, its functionality, and the skills they've acquired during the process. Let us just say that these students are definitely going places!
You're in the army now! Well, maybe just Max and Joseph 😉 Last week, our Marva Army Experience students Max and Joseph officially finished their Boot Camp training in Sde Boker, where they marched just like real soldiers and got their certificate of appreciation. This meaningful, eight-week experience gave our students a taste of what it's like to be a soldier in the IDF, and provided them with essential life skills, such as time management and discipline. We are sure this memory will stay with Max and Joseph forever. Guys, we just couldn't be prouder!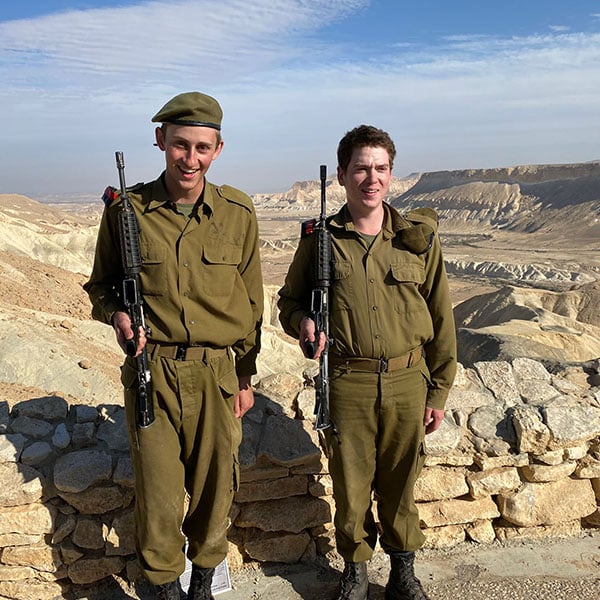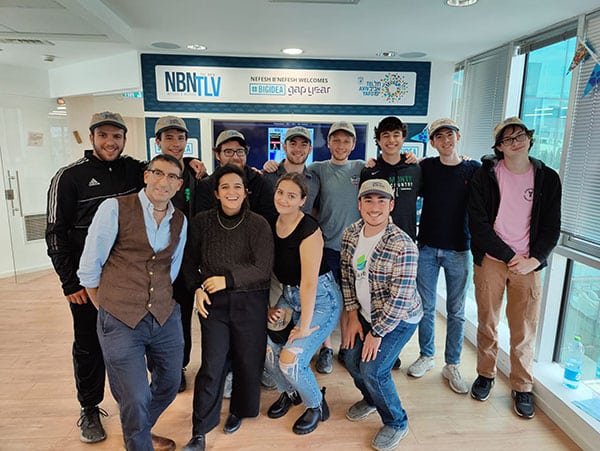 SPOTLIGHT! ALON SHABO STORE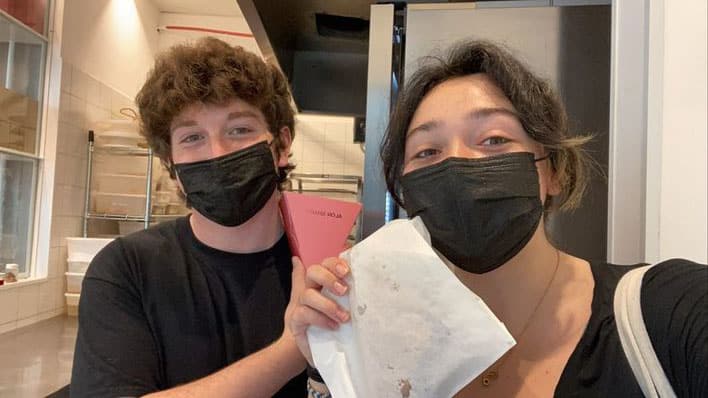 And now…Spotlight! On internships and Volunteering.
Meet Jesse from the US and Nicole from Mexico City, both interning for Alon Shabo Store in Tel Aviv. Alon is a top confectionery, where our students get hands-on experience in the culinary industry. Nicole told us about her internship: "I chose to work in Alon Shabo Store because I want to study culinary arts in college, so I wanted to have some experience before. Alon Shabo is a top, well-known confectioner who teaches professional confectionery and owns a store in Tel Aviv. Alon is famous for his triangular tarts, and I help with everything, but mostly the tarts. From making the dough to rolling it out, and filling them up. I like it a lot because it's one of my passions and the people I work with are really nice and supportive."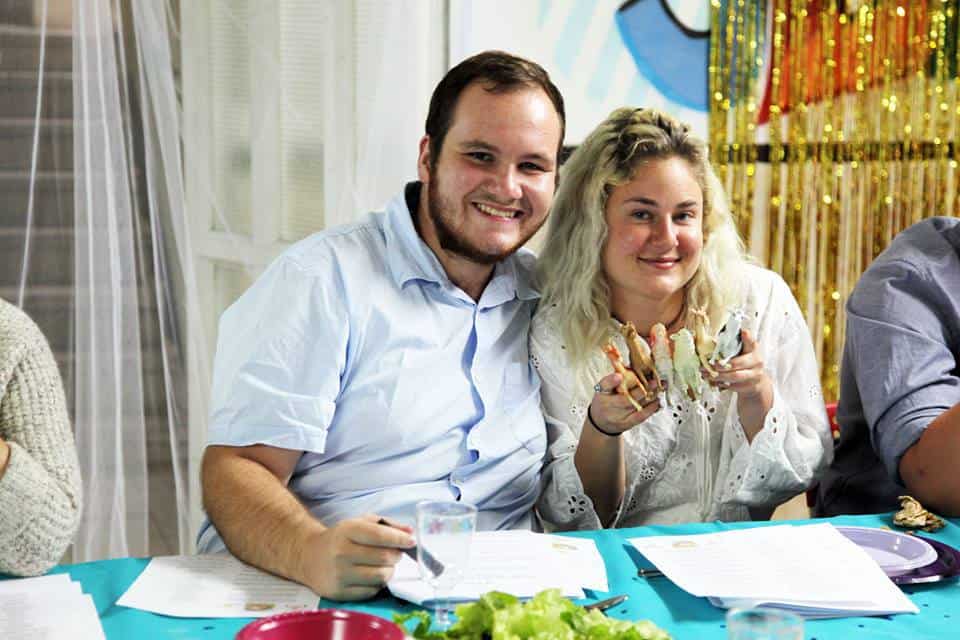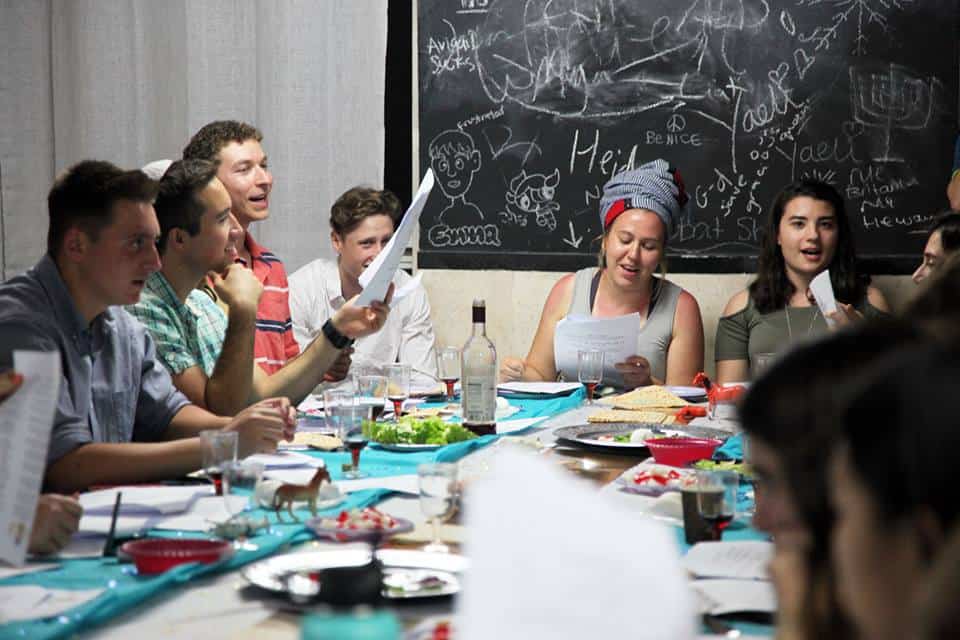 Time to say goodbye, everyone! And just before you go, check out the photos of our MADA (Israeli Emergency Services) students who recently finished their training! Now, they will start their volunteering, helping save lives while gaining professional experience in the world of medicare.
Ok, now it's really time to say goodbye! And don't forget – next month is Purim, so expect a festive newsletter 😉