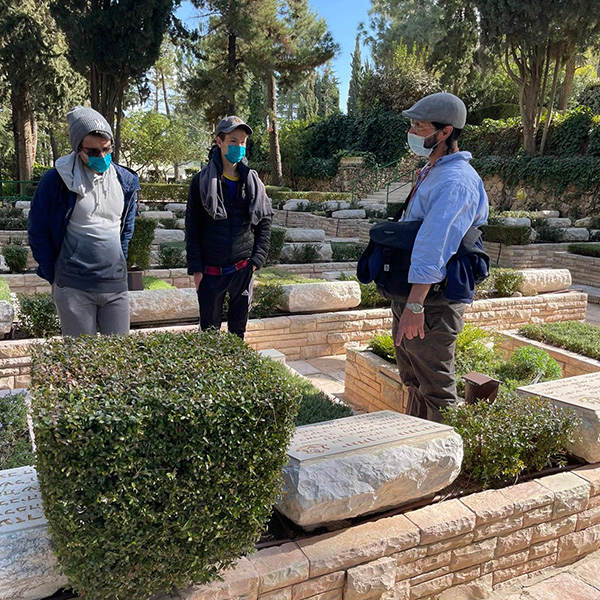 Shalom Parents and Students!
This week our students had some closure moments, while they prepared for the semester to end, including spending their last days in their internships and volunteering. Jerusalem community students traveled to the Kotel tunnels and attended an end-of-semester party in the Moadon. They enjoyed a talent show and a trivia contest, watched a movie made by the madrichim, danced, ate pizza, and were gifted with (very) pink t-shirts! Did you save one for us as well? 😉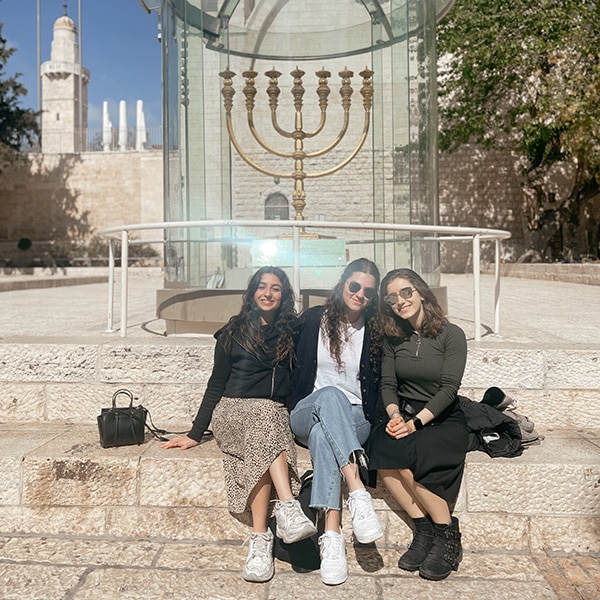 Students from the Levontin community got a chance to witness a piece of history when they visited the Ayalon Institute, near Rehovot. This place was an underground ammunition factory during the era of the Hagana (Israel defense forces before Israel was established). The factory was established in 1945, and it manufactured ammunition until 1948. Students saw original ammunition-making devices in a 'Slik' – a secret place where the soldiers use to keep their ammunition – and they even went down into the soldiers' bunker! This historical place is important to Israel's story of revival.
Our Florentin community traveled to the beautiful city of Haifa, a well-known example of coexistence, with Jews, Muslims, and Christians living there. They went to the Bahá'í Gardens observatory and the Ahmadiyya Shaykh Mahmud Mosque, which is the visitor center of the Ahmedi community in Israel. Our students continued to the Stella Maris Monastery and had some free time to tour the city and visit Wadi Nisnas, one of the most colorful neighborhoods in Haifa, right by the German Colony.
Today, Big Idea toured Lightricks. a company based in Jerusalem that develops mobile apps for video and image editing; they are best known for developing the app FaceTune. Max Shroyer told us about his experience: "On our tour, we walked around their beautiful building and got to talk to designers who gave us a glimpse at what they were working on. Our tour was led by Charlee, who manages the social media for FaceTune. She gave us insight into how versatile and user-friendly Lightricks apps are, and tutorials on how to effectively use the whole family of apps. We also got to see how celebrities, professionals, and everyday people can use Lightricks' apps to make amazing content."
Selah explored a Jerusalem Kosher caterer and event hall, where they learned from the head chef, did some food preparation, and sat down to a concluding celebration for the semester. With interspersed readings from Rav Kook on love, Israel, and humanity, this end was a perfect summation of the major ideas they have learned and experienced over the semester. Learning about food and Kashrut in Israel just served to emphasize the ever-present connection between food and Jewish experiences.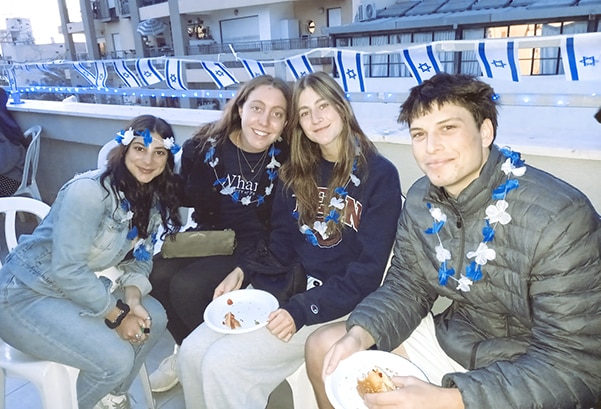 Today on our Spotlight, we have Liora Silas from the UK, interning at Food Rescuers in Jerusalem: "Food rescuers is an organization that collects products from restaurants and supermarkets and redistributes them to those in need. One of my roles at the internship is to help sort the fruit and veg to make sure that only good food is given away, not things that have gone off. This can get quite hectic as the kitchen can be crowded with volunteers and there are lots of people to cook for, but everyone is really nice. Sometimes we're also asked to help out with DIY projects – like clearing out the second floor so they can renovate it – or collecting more rescued food from the warehouse."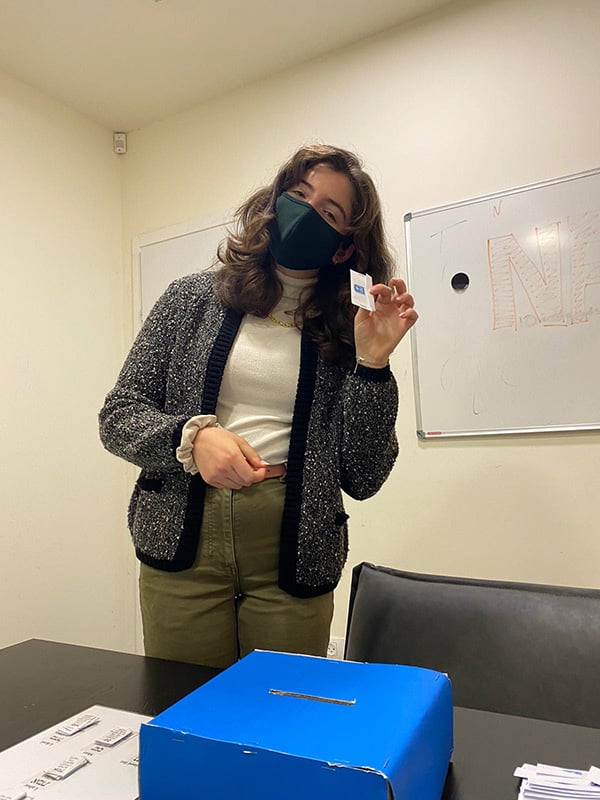 And right before we say goodbye, here is a special treat from us to you! Our end-of-semester video is ready! Click here to watch it
TLV Florentin
TLV Levontin
Jerusalem