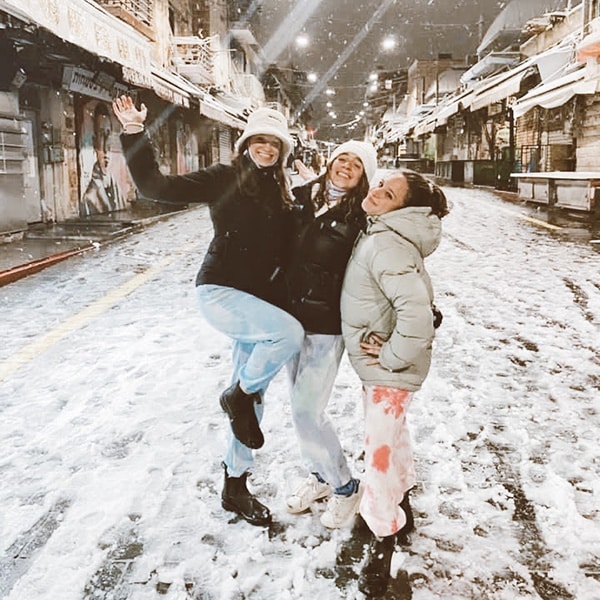 Shalom Parents and Students!
Live like a local, bargain like a local! Our students are having the full Israeli experience here in Israel, and are already becoming locals, after just one month. But how can you actually become local if you can't bargain in Shuk HaCarmel? Well, this is exactly what our students did in their own special bargaining workshop. Want to see what else they have been doing? Scroll down >>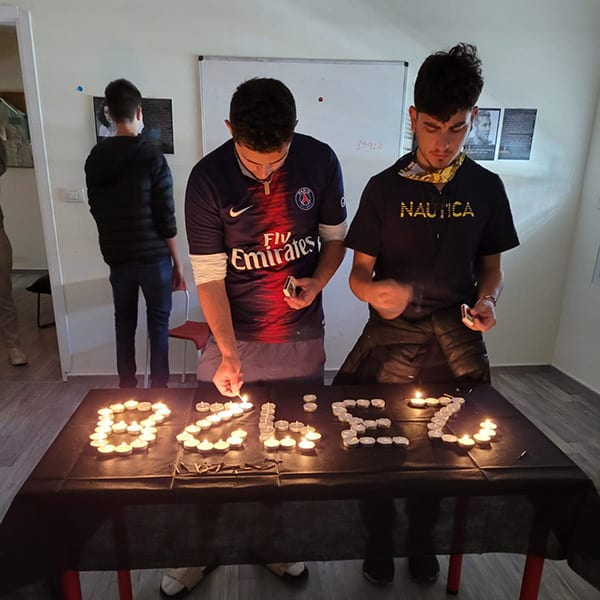 Our Jerusalem community traveled to Gush Etzion, where they learned about its history and its connection to the State of Israel. Sammi Rigante wrote about her experience: "On this week's Tuesday Tiyul, we traveled to the area of Gush Etzion, which is situated south of Jerusalem, and is part of the West Bank. We learned a lot about the history of the Gush Etzion area, and we dove deeper into the current conflict surrounding the area. We visited the Gush Etzion Heritage Visitors' Center and learned about the perspective of the Jewish people who established Kibbutzim in this area and fought in the War of Independence. My favorite part of the day was when we had the opportunity to speak with two members of the Roots organization, a movement dedicated to establishing interpersonal connections and understanding between Israelis and Palestinians living in the West Bank. Overall, we gained a deeper knowledge of the people living in the Gush Etzion area, and some of the organizations working to establish and foster peace between the different peoples living in the region."
Our Florentin students traveled to Khirbet Midras where they learned about the Bar Kokhba Revolt. They also went to Beita Israel, a cultural center of the Jewish Ethiopian community in Israel, where the students built houses from mud, just like they do in Ethiopia. Later, they took part in Buna, a traditional coffee ritual, where they cooked the coffee beans and said a blessing on Dabo, an Ethiopian bread.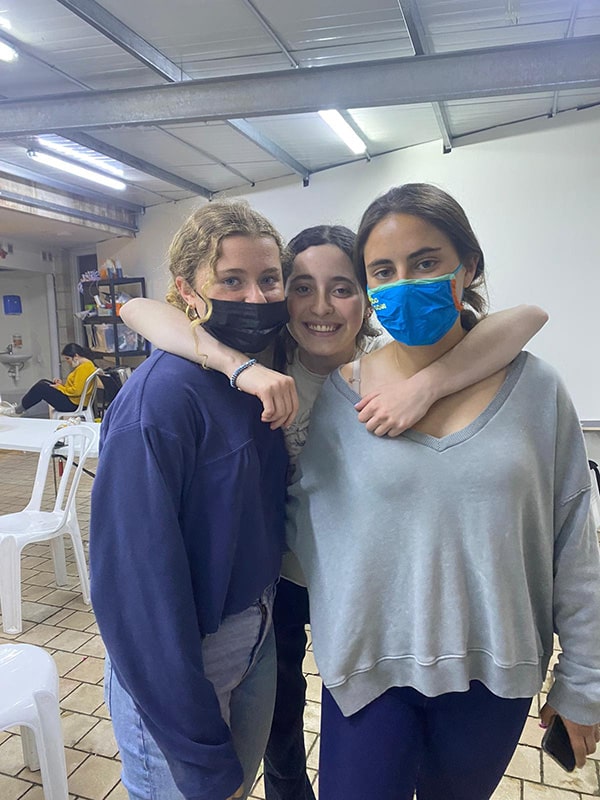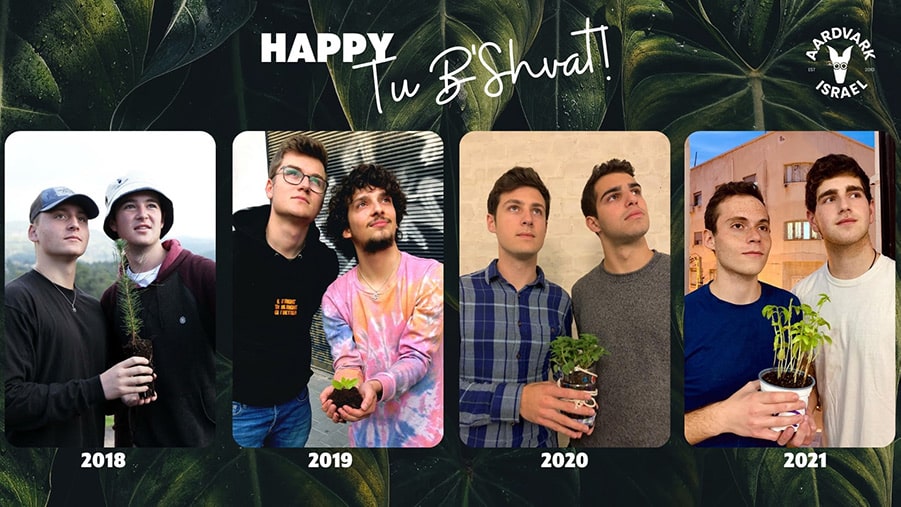 Our Levontin community traveled all the way down south, to Sderot, Netiv Ha'Asara, near the border with Gaza. They heard from the locals about life under rocketfire, the uncertainty one feels living so close to the border, and about resilience and striving for peace, on both sides of the map. They even entered a shelter that is located inside a playground (!) and finished their visit at 'Path to Peace,' where they placed small ceramic tiles, designed by a local artist, on the border, building another bridge towards peace.
Students from our Rothschild community hiked at the beautiful Mount Carmel up north, on the only sunny day in Israel this week! Lucky them 🙂
On Big Idea Impact Month has officially come to an end, and we couldn't be more proud! Our students designed and created an app from scratch (!) that will help thousands of new Olim (immigrants to Israel) to find events all over the city of Tel Aviv. The aim of the project was to help the new Olim create meaningful relationships with other new Olim in order to become locals much faster, just like our students 😉 The final product was presented at the Nefesh B'Nefesh office on Rothschild Boulevard in Tel Aviv, where our students described the features of the app, its functionality, and the skills they've acquired during the process. Let us just say that these students are definitely going places!
On a cold and rainy day, Selah students traveled to visit the Jerusalem Open House for Pride and Tolerance. After learning about the progress that has been made in Jewish communities, we had time for a sit-down Q&A with a community center guide to learn about the programs and support they offer.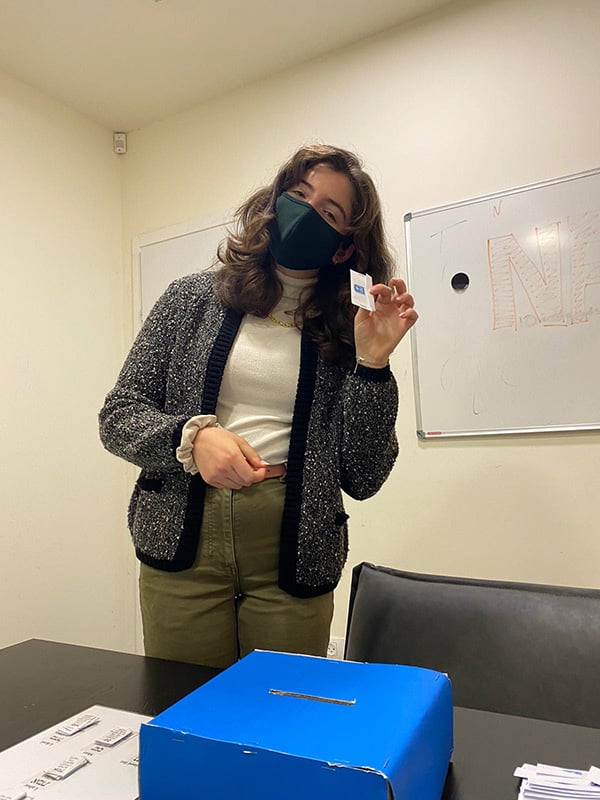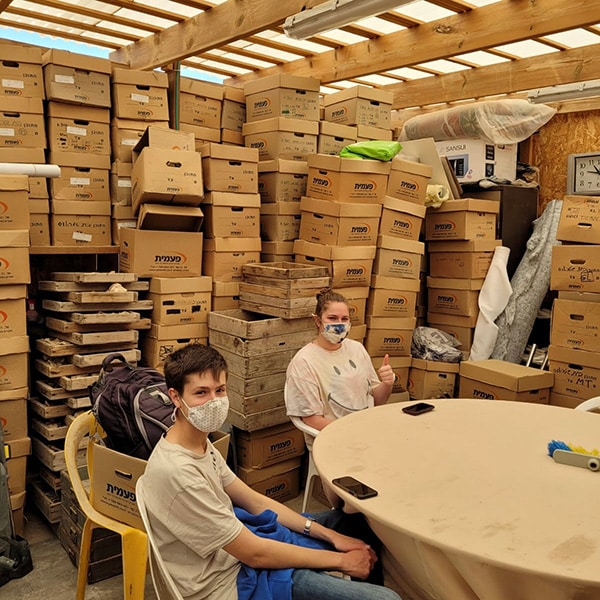 Now, who said our students can't cook?! Lulu, Eliana, Rony, Lucy, Keira and Shayna presenting their 'Master Chef' dish in a cooking competition organized by the Jerusalem community! Who do you think won?
TLV Florentin
TLV Levontin
TLV Rothchild
Jerusalem