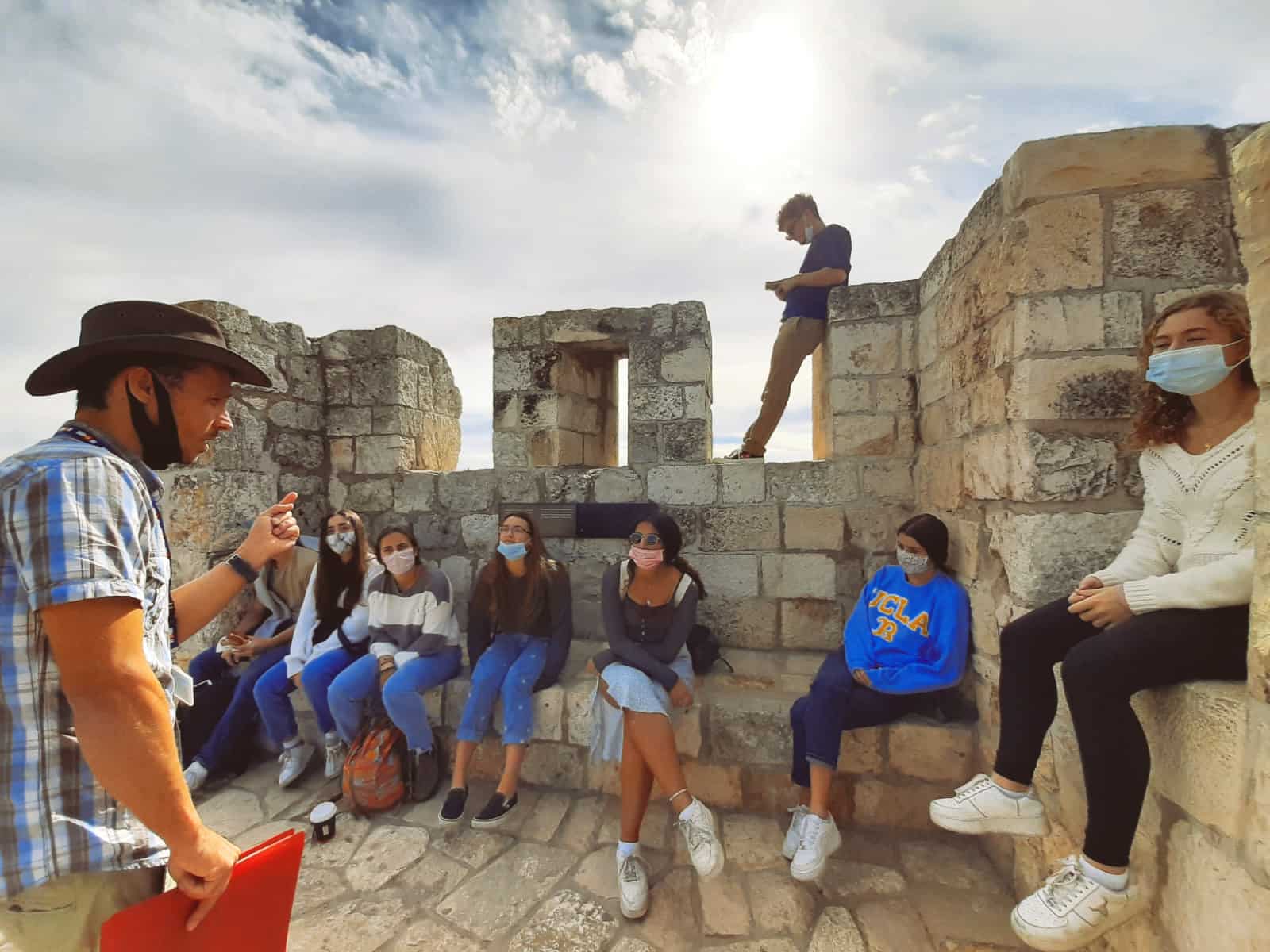 Shalom Parents and Students!
Can you tell what symbol our students (and Raz, their madricha) were trying to make? That's right, it's a Star of David! Our students had a busy week as usual, traveling, studying, and interning. What else were they up to this week? Scroll down to find out >>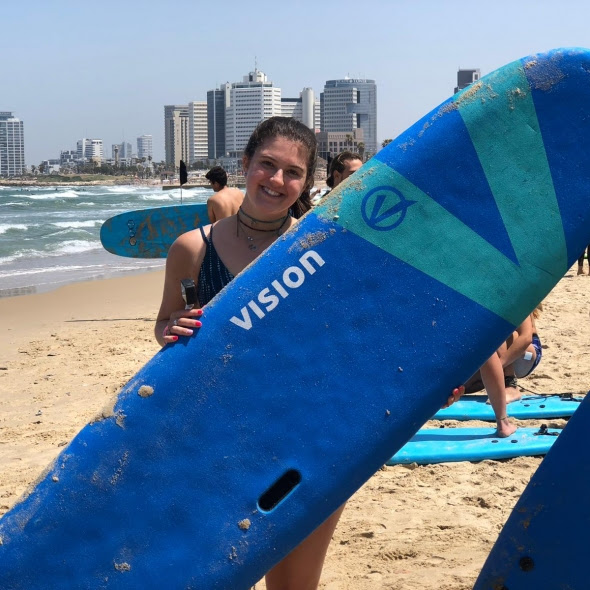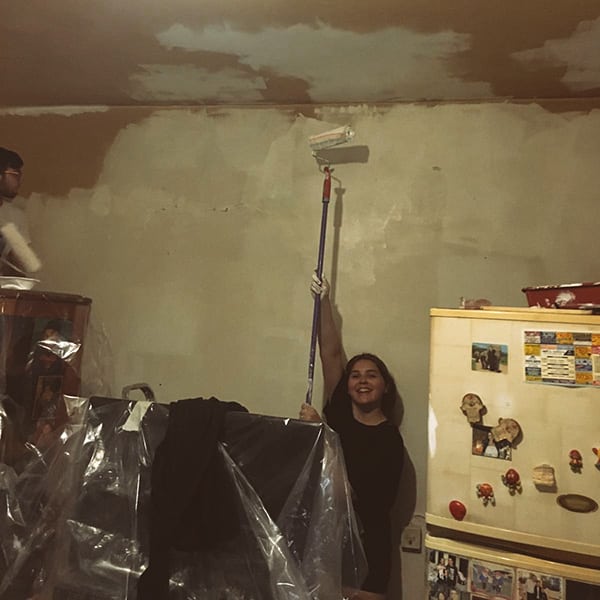 Our Levontin students traveled to Khirbet Midras where they learned about the Bar Kokhba Revolt. They also went to Beita Israel, a cultural center of the Jewish Ethiopian community in Israel, where the students built houses from mud, just like they do in Ethiopia. Later, they took part in Buna, a traditional coffee ritual, where they cooked the coffee beans and said a blessing on Dabo, an Ethiopian bread.
Jerusalem community traveled to the Nachal (river) Me'Ara, the Hebrew word for cave. Our students took advantage of the sunny day and while hiking through the Nachal, they got to know each other better and bonded as a community.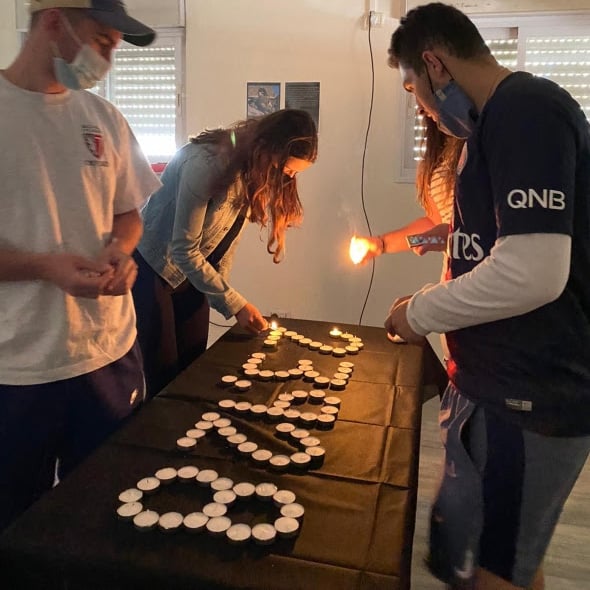 Rothschild community traveled to Ein Avdat, a canyon in the Negev Desert, south of Kibbutz Sde Boker. The students traversed the numerous springs, hiked through the canyon, and visited the grave of Ben Gurion, Israel's first prime minister and one of its founding fathers.
Florentin community traveled to Haifa, a well-known example of coexistence, with Jews, Muslims, and Christians living together. They visited the Bahá'í Gardens observatory and the Ahmadiyya Shaykh Mahmud Mosque, which is the visitor center of the Ahmedi community in Israel. They continued to the Stella Maris Monastery and had some free time to tour the city and visit Wadi Nisnas, one of the most colorful neighborhoods in Haifa, right by the German Colony.
On Wednesday, our Marva Army Experience students Max and Joseph finished their rigorous Boot Camp training in Sde Boker, and had an emotional, exciting ceremony where they got their military berets at the Western Wall, just like they do it in the IDF. This powerful moment is a well-known milestone for every Israeli soldier, which culminates this period. In the IDF, the newly initiated soldiers start their professional training, while our students will get back to their communities as they finish this experience, which gave them a glimpse of what it's like to be a soldier in the IDF.
Selah students travelled on Thursday to Modiin to follow up learning about our ancient connections to the Land of Israel. Just like Abraham, they walked the countryside, and like the Maccabees, they connected to the places of worship and community from the Second Temple times. They even had a moment to look at the modern day city of Modiin as well!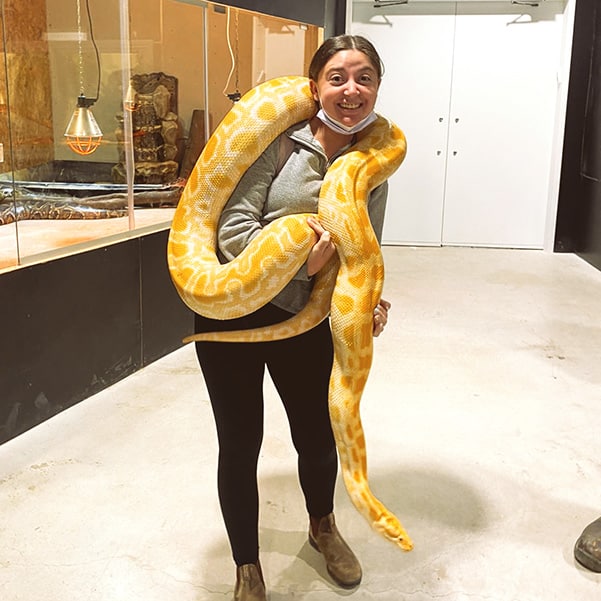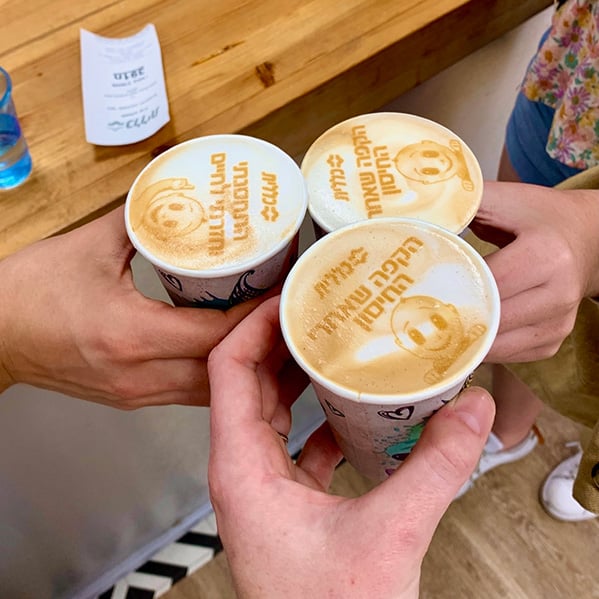 Just before we wrap it up, check out Eliana, Keira, Gal, Elliot and Zac who organized a trip to the city of Acre. We love seeing our students explore Israel on their own! 🙂
TLV Florentin
TLV Levontin
Jerusalem