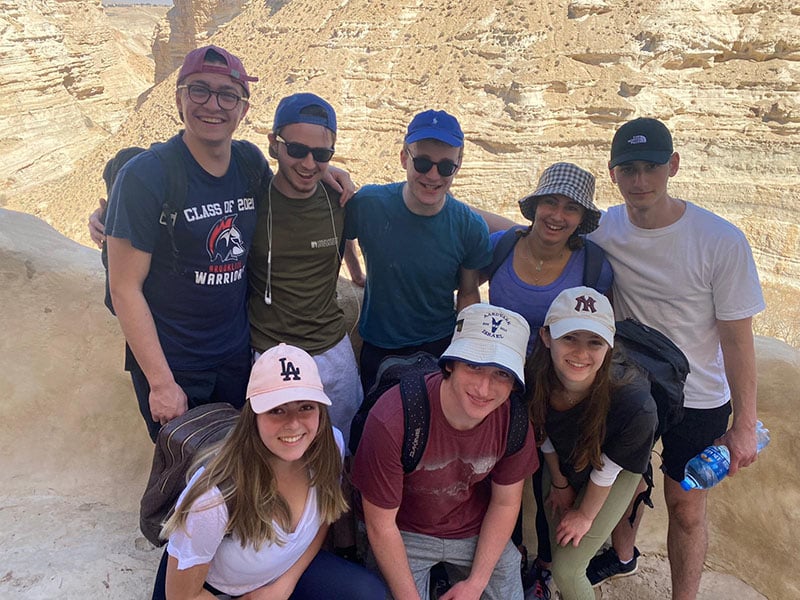 Shalom Parents and Students!
What a week we've had! The weather started to brighten up here in Israel and Spring is slowly kicking in. This week, our students learned about the different sectors of Israeli society during a 'Faces of Israel' session, where they discussed Israel as a start-up nation. You can't really live in Israel and not talk about the high-tech industry, right? Scroll down to read all about our students' week >>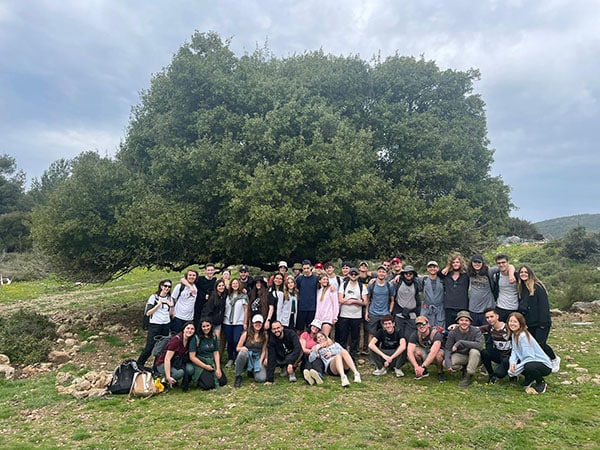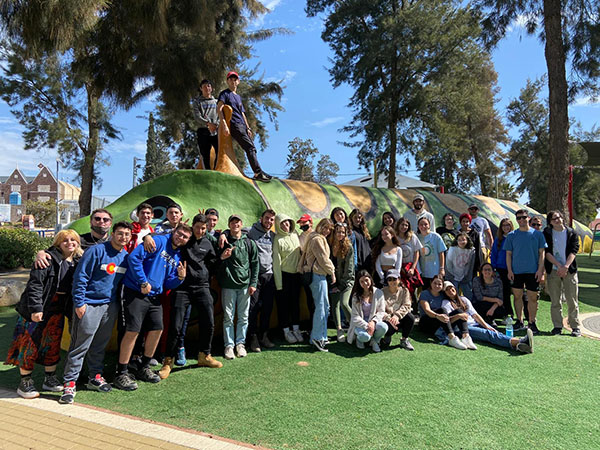 On their Tuesday Tiyul, students from the Rothschild community traveled south to Sderot and Netiv Ha'Asara, near the border with Gaza. They entered a shelter that is located inside a playground and heard from the locals about life under rocket fire, the uncertainty one feels living so close to the border, and about resilience and striving for peace, on both sides of the map. They finished their visit at 'Path to Peace,' where they placed small ceramic tiles, designed by a local artist, on the border, building a bridge towards peace.
Our Florentin community hiked at Nachal Oren in the Carmel area up north, and were warmly hosted by the local Druze community there, who told them about life in Israel as a minority and about their culture. They didn't say much about their religion though! Did you know it's a secret?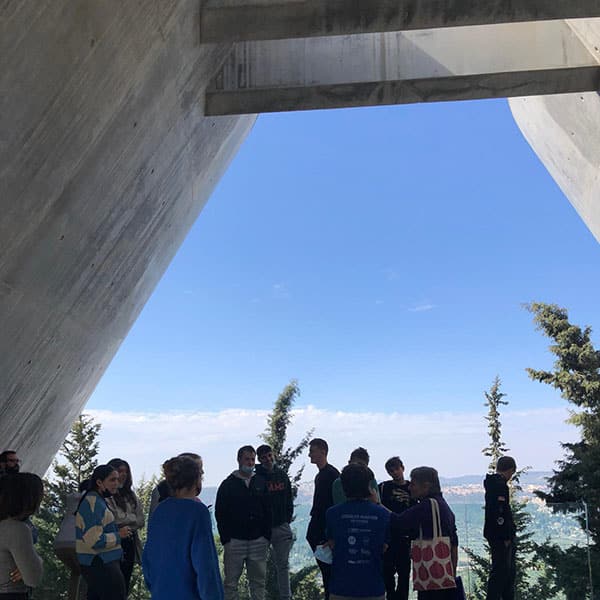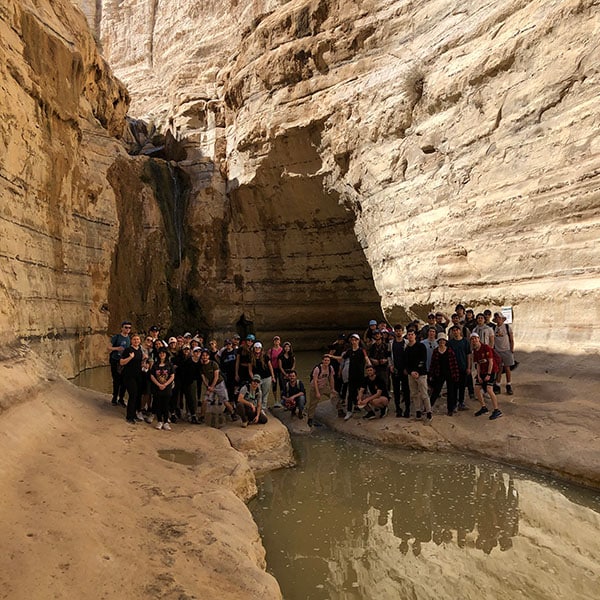 Our Levontin community traveled to Ein Avdat, a canyon in the Negev Desert, south of Kibbutz Sde Boker. The students traversed the numerous springs, hiked through the canyon, and visited the grave of Ben Gurion, Israel's first prime minister and one of its founding fathers.
The Jerusalem community visited Yad Vashem, the national Holocaust Museum, and took the path from Shoa L'Tkuma (from the Holocaust to rebirth). They walked through the chronological exhibition, which tells the story of European Jews and about the world's greatest atrocity, but also tells the story of resilience, survival, and the rebirth of the Jewish people, which led to the establishment of the State of Israel in 1948. The tour ended at Mount Herzl, where our students visited the national cemetery for soldiers who have fallen and where Theodor Herzel himself is buried.
On Wednesday, our Marva Army Experience students Max and Joseph officially finished their Boot Camp training in Sde Boker, where they marched just like real soldiers and got their certificate of appreciation. This meaningful, eight-week experience gave our students a taste of what it's like to be a solider in the IDF, and provided them with essential life skills, such as time management and discipline. We are sure this memory will stay with Max and Joseph forever. Oh, and did you know Max received a special certificate of honor, as an outstanding soldier?! Guys, we just couldn't be prouder!
This week, our Selah students learned about different aspects of Lashon Hara (derogatory speech). They talked about how tradition teaches us not to speak about others, whether to criticize or praise. However if the subject matter is well-known or a warning to others then the person may be spoken about. They met with Dina Kraft, a writer for the Los Angeles Times, to hear about journalistic decisions regarding what constitutes news/fake news or just gossip. They finished with a trip to the Tel Aviv Museum of Art for a creative project looking at how art is used as a way to communicate.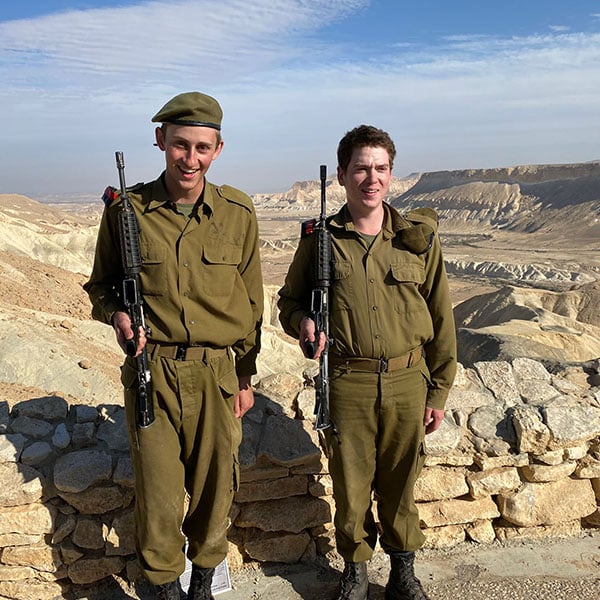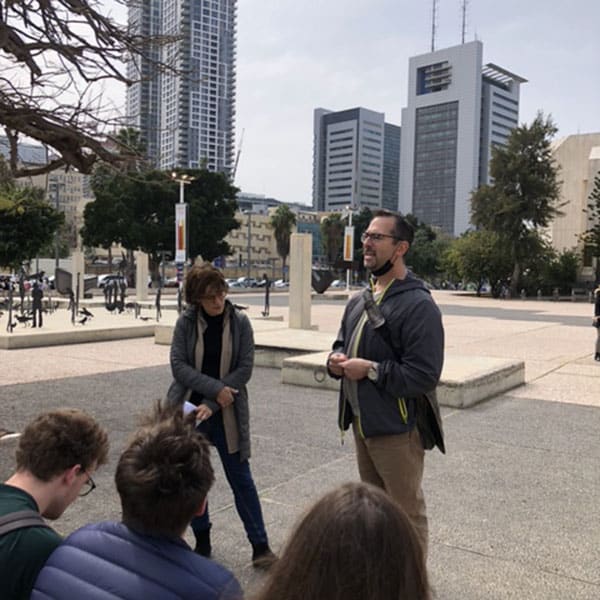 Spotlight! On Internships and Volunteering: Meet Jesse from the US and Nicole from Mexico City, both interning for Alon Shabo Store in Tel Aviv. Alon is a top confectionery, where our students get hands-on experience in the culinary industry. Nicole told us about her internship: "I chose to work in Alon Shabo Store because I want to study culinary arts in college, so I wanted to have some experience before. Alon Shabo is a top, well-known confectioner who teaches professional confectionery and owns a store in Tel Aviv. Alon is famous for his triangular tarts, and I help with everything, but mostly the tarts. From making the dough, to rolling it out, and filling them up. I like it a lot because it's one of my passions and the people I work with are really nice and supportive."
Now, when do we get to taste these delicious-looking tarts you guys make?!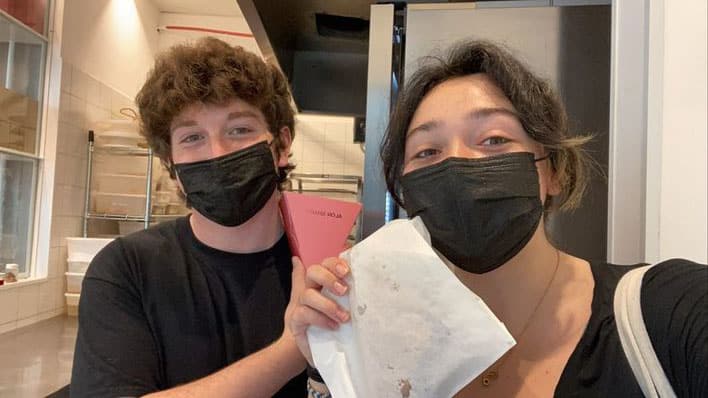 We wish you all a wonderful, restful Shabbat. See you all next week!
TLV Florentin
TLV Levontin
TLV Rothchild