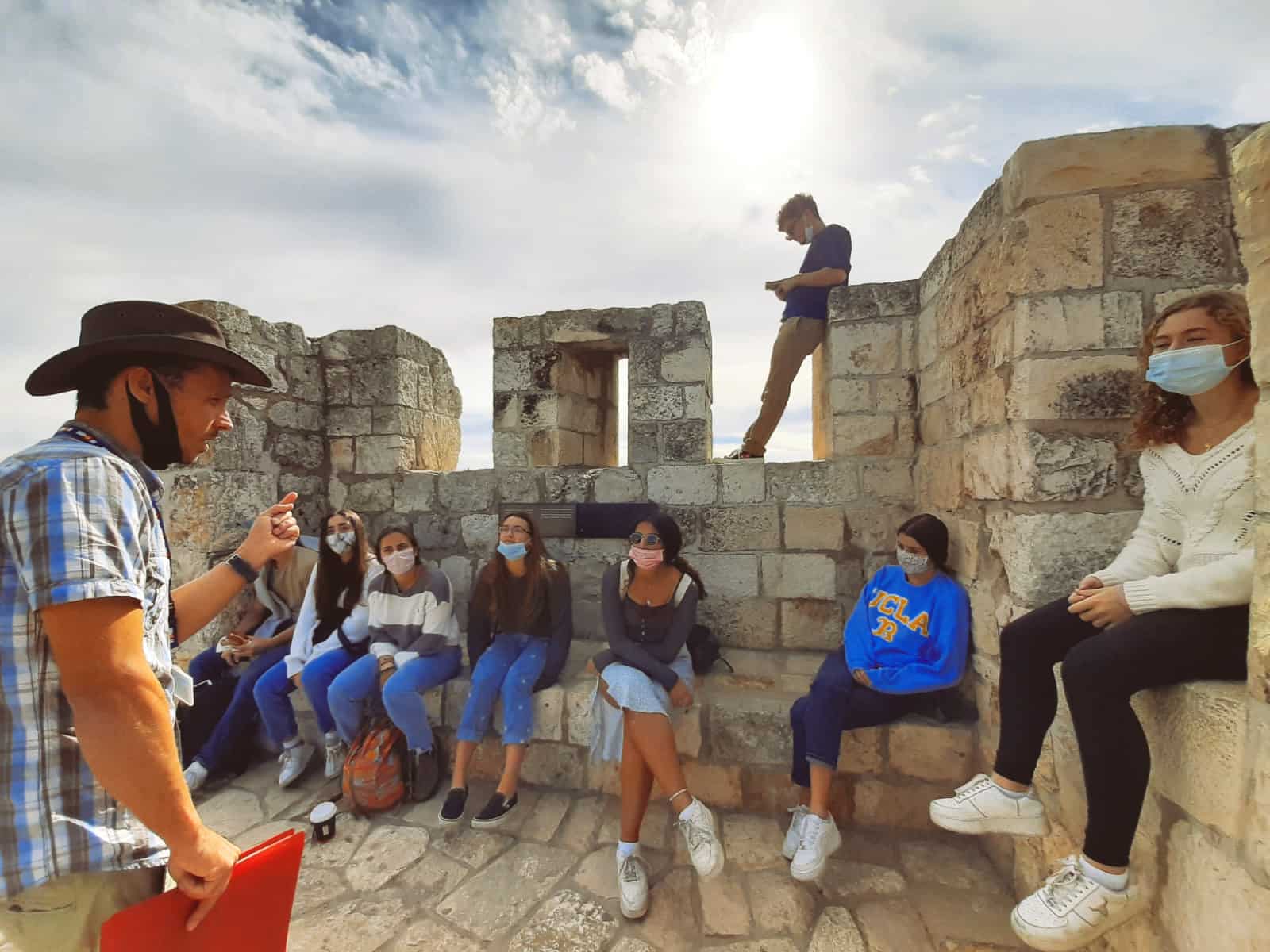 Shalom Parents and Students!
It's the middle of the semester (wow, how time flies!) and our students keep treasuring moments and collecting memories. This week, our Tel Aviv communities traveled to Sderot and Nativ Ha'Asara, while our Jerusalem community traveled to Rahat and Beer Sheva, both in the South of Israel.
The Jerusalem students were hosted in a Bedouin entrepreneur's house, where they learned about the Bedouin culture in Israel and its struggles. Later, they traveled to Beer Sheva and toured gentrified neighborhoods, where they witnessed how a vision becomes a reality, and how young people can make change happen in their city. Ze'ev from Australia wrote about his experience: "Tuesday the 9th of November, 2021 was truly a wonderful experience for me. Traveling to Rahat with Aardvark was like entering a parallel universe. Hearing about the lives and experiences of two Bedouin Israeli women who defied the patriarchal restrictions and limitations imposed on them by their communities to pursue their dreams was heartwarming and inspiring, and reminded me that nothing is impossible. Travelling to Beer Sheva was also special for me, because Beer Sheva was liberated from the Ottomans in 1917 by none other than the Australian army! As a Jewish Zionist and a patriotic Australian, visiting Beer Sheva and seeing how it has changed from a barren wasteland to a blooming city filled with innovation, life and creativity thanks to the entrepreneurship of idealistic young people like myself imbued me with joy and pride for both of my homelands."
Our Tel Aviv communities traveled to the Gaza border near Sderot and to Nativ Ha'Asara, where they learned about the complexity of living in such a controversial area. They spoke to the residents and even entered a shelter that is located inside a playground (!) They finished their trip at 'Path to Peace,' where they placed small ceramic tiles, designed by a local artist, on the border building another bridge towards peace.
Jacob Weiser told us about his experience: "It's hard to imagine what these people who live near the Gaza border have to face everyday, knowing that day could end in tragedy. The day starts as a calm and peaceful day, when they are going around their daily business, when there could be a 'Tzeva Adom' (red color) siren which means they got seconds to find a shelter. The people who live in the kibbutzim near the Gaza border or even closer like Nativ Ha'Asara know that living there is a risk, but for them it's a risk worth taking. When I was there on Tuesday, I felt part of what that community life is like. We listened to a woman who grew up there, and learned how she's trying to make a difference with her ceramics. Along the wall, people put ceramics up to create images of peace; some of these ceramic images can even be seen in Gaza."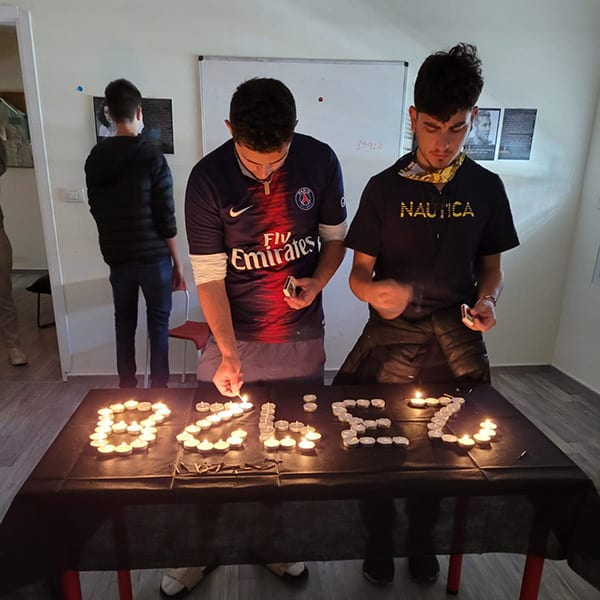 This Thursday, Selah went on a selfie scavenger hunt in the Jerusalem neighborhood of Baka! It's always fun to explore and get the feel of a new area outside your familiar bubble, but this time the streets themselves gave some extra meaning. The scavengers collected photos of the street names that matched the 12 tribes, along with other Tanach personalities, and they shared info and answered trivia for points.
Our Big Idea students went to Betzalel Academy of Art and Design in Jerusalem, where they visited a few departments on campus. They had a thought-provoking conversation about the connection between design and innovation and viewed wood and metal workshops in the Industrial Design department. They also visited the art and computer department of the School of Visual Communication. The students will use the new tools they acquired during impact month, which is just around the corner!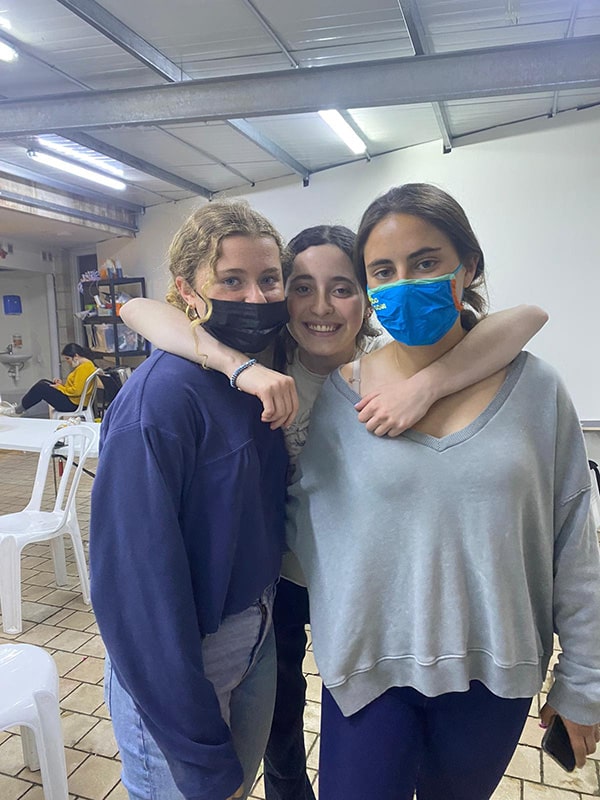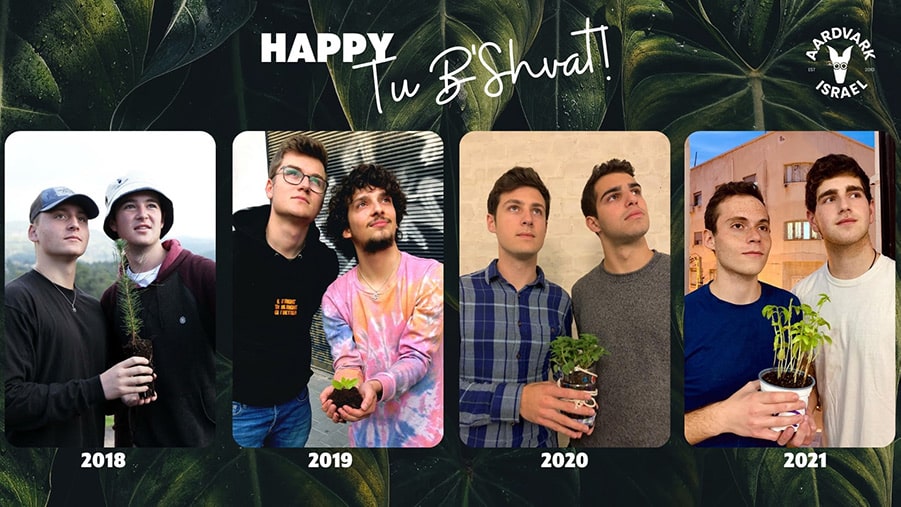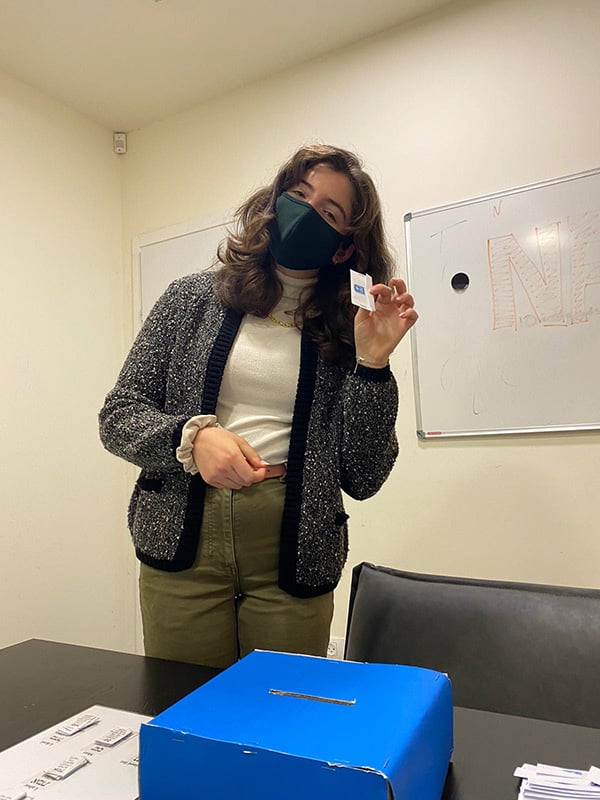 Last but not least, here's a spotlight on our internships! Haley Slate (Seattle, Washington) from our Florentin community writes about her experience at Green.Course: "I'm a global movement building intern at Green.Course. Green.Course is the largest environmental activist non-profit organization in all of Israel. I'm so happy to be working with such an impactful group. As an intern at Green.Course, my main project is to create a webinar. This process includes finding an inspiring activist to speak, building the content and format of the webinar, working with other people for marketing, inviting people, and working on the technical management of the event. This is my biggest project as an intern, but I'm also working to get the name Green.Course into America by connecting with my home communities like temple and youth groups and doing small things when an extra pair of hands is needed. Green.Course is a great resource to learn more about climate change and more specifically about environmental struggles in Israel." Haley, you sure impressed us!
TLV Florentin
TLV Levontin
Jerusalem