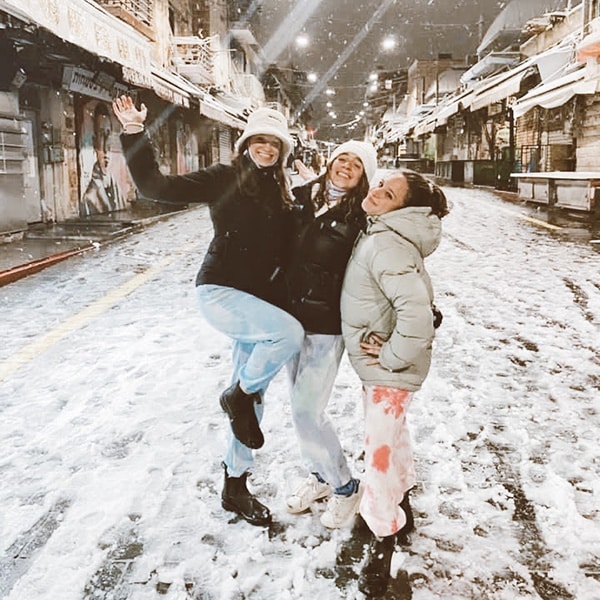 Shalom Parents and Students!
This week was busier than usual, as all of our communities went on their first overnight seminar in Kibbutz Ketura! Founded in 1973, Ketura is a pluralistic kibbutz, with both an observant and a secular population, only 40 minutes from Eilat. It is highly focused on renewable energies, and the kibbutz houses the Arava Institute for Environmental Studies.
The students shared some meaningful moments during their three-day seminar which included workshops, hikes, biking, arts and crafts, and community activities. The students learned about the Kibbutz lifestyle and what it's like to live in a collective community, where the members share almost everything. They learned about group decision making, and they role-played assemblies, just like those held by Kibbutz members.
Our students experienced the peaceful, very different lifestyle that exists only in places like Kibbutz Ketura. On the first evening of the seminar, they enjoyed a barbecue, followed by some free time in the pool.
On the second day, the students chose an activity – a morning hike, bike riding, oil pastels or drawing with water paints, in the peaceful desert. The students then joined different panels on topics such as peacebuilding, entrepreneurship in the Kibbutz, and others – introducing different aspects of life in Israel. In the afternoon, the students traveled to Kasui Sand Dunes and participated in self-reflection activities, diving deep into the experiences they have been going through so far in Israel, and their personal expectations for the semester. In the evening, the students had a Kumsitz – dinner by the bonfire right by the Kibbutz. They played guitar, made s'mores, and even baked pitas on a tabun, just like we do in Israel!
Then, they attended a presentation by Co-Founder and Executive Director Debbie Goldsmith, where the students learned about one of Aardvark Israel's Co-Founders, Keith Berman z"l, who sadly passed away a few years ago. Keith loved and taught Israeli dancing, also known as 'Rikudei Am.' In his memory, we danced to some famous Israeli songs, led by Debbie.
On the last day, the students chose from a variety of artistic activities, such as decoupage, desert montage, and more. They also went on an off-grid tour, learning about the latest renewable energies being developed at Kibbutz Ketura. The kibbutz is widely known for its creative ideas, such as producing smart solar and water cleansing systems, which are used by villages in Africa that are neither connected to electricity, nor have clean water to bathe, drink, or cook with. They even taught us how to bake cookies with a special solar tube that works like an oven! The students then engaged in a panel with students from Arava Institute, from all over the globe, including the US, Israel, and the Palestinian Authority. We learned how this diverse group of students engage in dialogues about the Israeli-Palestinian conflict. They answered our students' questions about life in the Kibbutz, what it's like living in the middle of the desert, as well as their goals and expectations.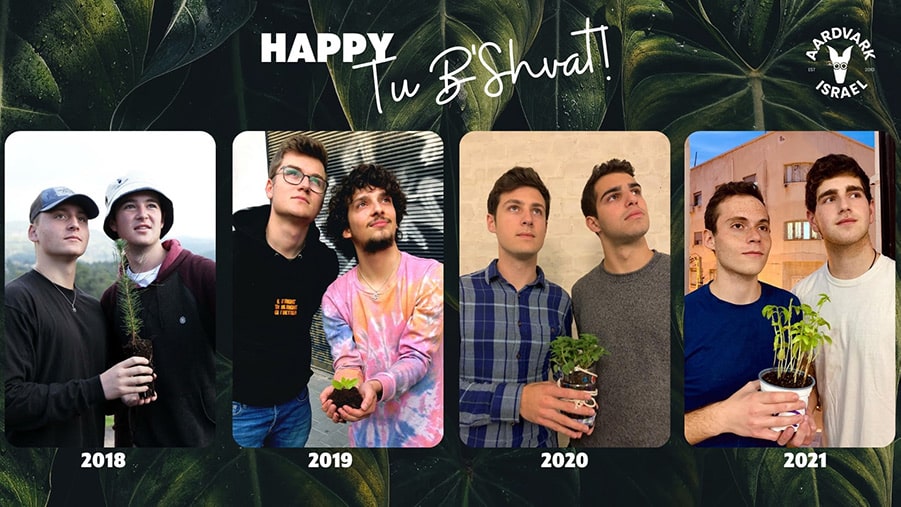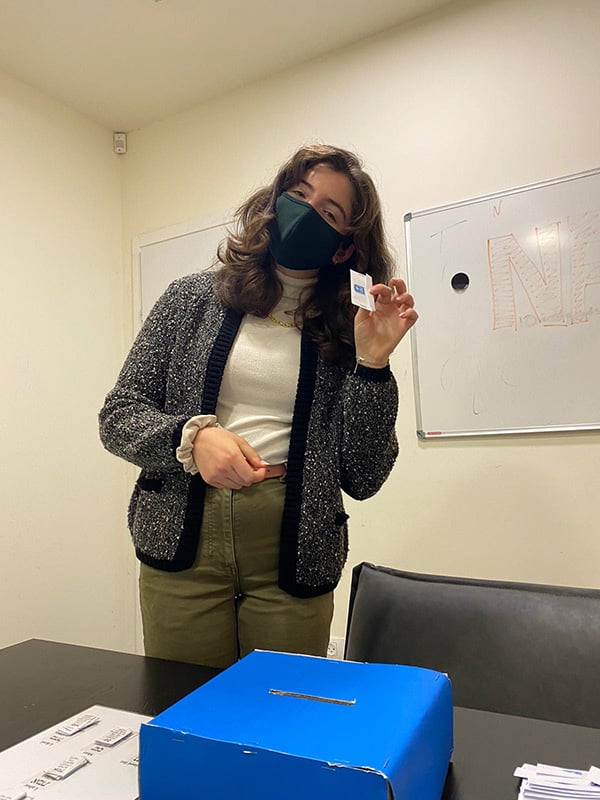 Jonathan Ini from Mexico wrote about his experience: "Our experience in Ketura was short but impactful. I was so excited to have the opportunity to hike through the desert, surf its dunes, and spend time with my friends on a kibbutz. Every day was packed with activities that I will most likely never do again. But I never imagined that the highlight of my trip would actually be meeting a young African kibbutz resident. Through the eyes of Yosef, and the story of his attempt to make Aliyah, he reinforced in me an idea that I've been raised with all my life; positivity must always persevere. Yosef has been trying to move to Israel for 4 years but hasn't been able to because his small Jewish community in Uganda is not classified as 'Jewish' in the eyes of many. This means he hasn't been allowed to make Aliyah even after years of trying repeatedly. Yosef still hasn't succeeded but I know he will because of his amazing attitude. He said that as soon as he landed in Israel he felt a connection and felt like he had to be here and that really resonated with me. His story is so important and will stay with me forever. I feel so lucky to be in Israel."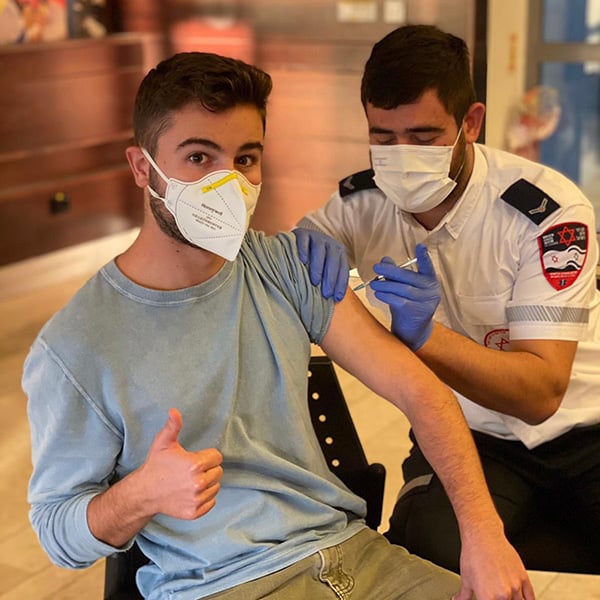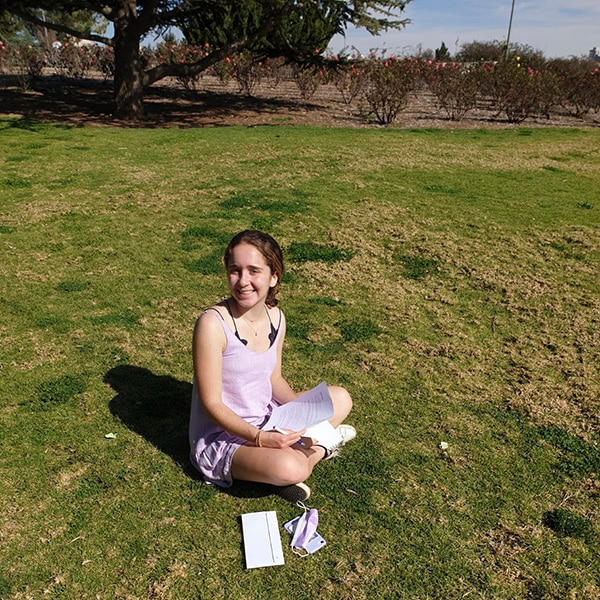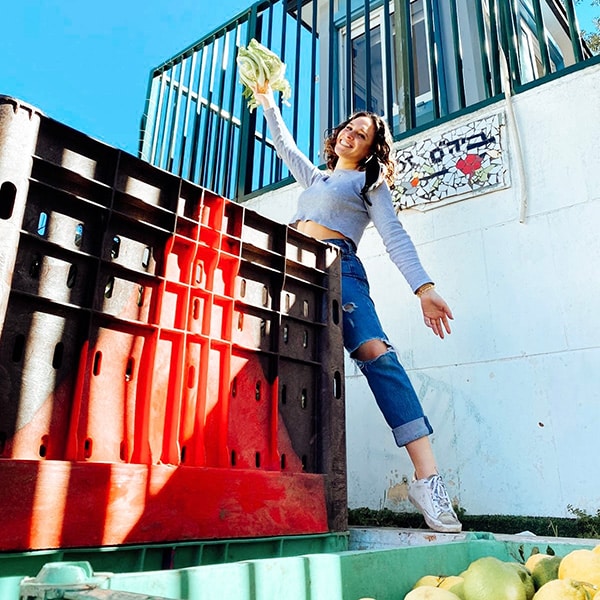 We leave you with a picture of Levi from the Netherlands, Jose from Mexico, and Zachary from the US, right before the barbecue!
Have a great weekend,
Meron
TLV Florentin
TLV Levontin
TLV Rothschild
Masa Year of Service
Jerusalem